For too long of a time, I ate poorly. My focus was on things that tasted good (to me) and that I could get conveniently and on the cheap. That meant a lot of fast food.
And it's only been relatively recently that I've started paying attention to what I eat and drink. Learning more about, and appreciating the importance of, healthy eating and living have provided many eye opening moments to say the least. Yet, it's not a surprise when I say that I've never felt better, though I know that I need to figure out how to exercise more often and consistently.
Regarding healthier eating and living, what a great decision it's been to join a Community Supported Agriculture (CSA), where we receive a box of local, organic produce every other week. It's been almost a year now, and there have been numerous benefits.
Here are some recent pictures of a recent CSA delivery (about a month ago) and meals featuring CSA items.
A recent CSA delivery consisting of apples, plums, oranges, peppers, potatoes, green beans, tomatoes, radishes, kale, leeks, spinach, rapini, and cilantro.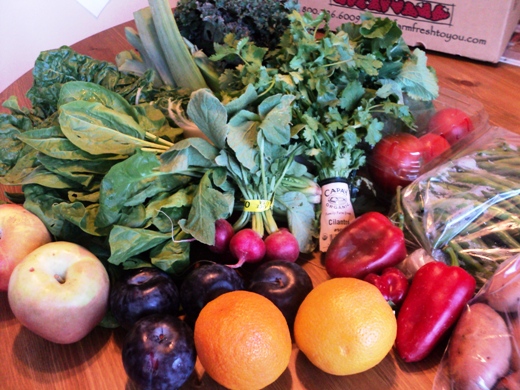 A spinach, peppers, radish, and avocado salad dressed with olive oil, orange muscat champagne vinegar, salt and pepper.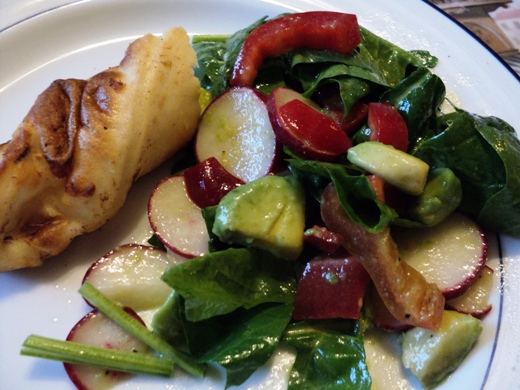 Leek and potato soup with cilantro and blue cheese.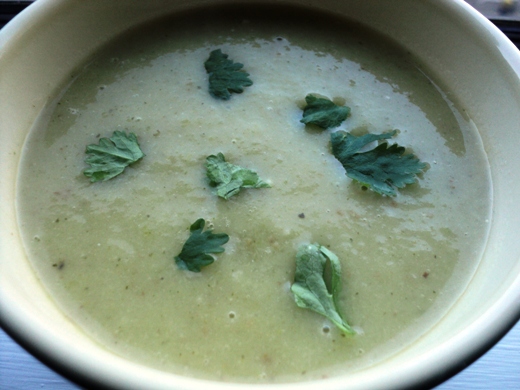 Cabbage soup with carrots, celery, peppers, and onions.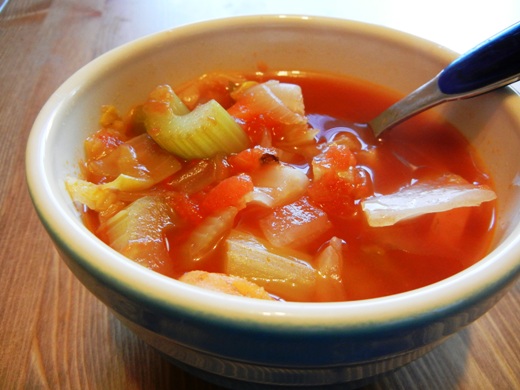 Ramen with spinach and cilantro.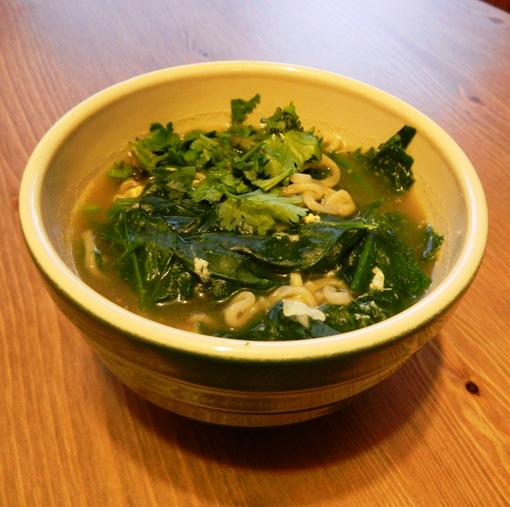 Wifey prepared all these meals – the great tasting salad, the soups, and the ramen noodles. I used to never eat these kinds of meals before meeting her. Thank you, Wifey!
Always Grateful,
~Hubby