Sophia wrote about making mandu, which means dumplings in Korean, several weeks ago on her Burp and Slurp blog, and I commented that I was going to make some right away thanks to her post. And after seeking and receiving ideas from wifey, who had also been reading up a bit on mandu, we made some this past weekend.
Ingredients:
1-pound organic ground pork
1-pound grass-fed beef
1 medium-sized onion
3 garlic cloves
3 green onion stalks
20 stalks of Asian chives
2 eggs
Approximately 1 tablespoon sesame oil
Approximately 2 tablespoons soy sauce
1/2 teaspoon pepper
1/2 teaspoon salt
Approximately 1 tablespoon vinegar
1 tablespoon red pepper paste
Approximately 4 ounces tofu
3 packs of jumbo dumpling skins
Directions:
Starting with chopped green onions, Asian chives, onions, and garlic in a large bowl, add in other ingredients less the dumpling skins to form the mandu filling.
Combine ingredients to form the mandu filling.
Spoon mandu filling onto mandu skins.
Makes for approximately 60 pieces of mandu.
The Proof: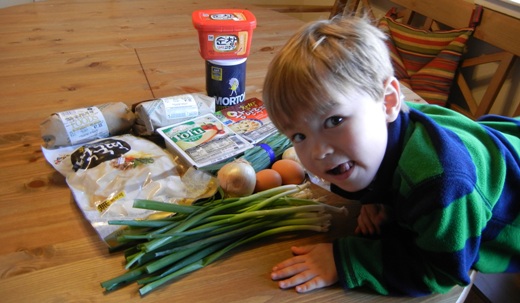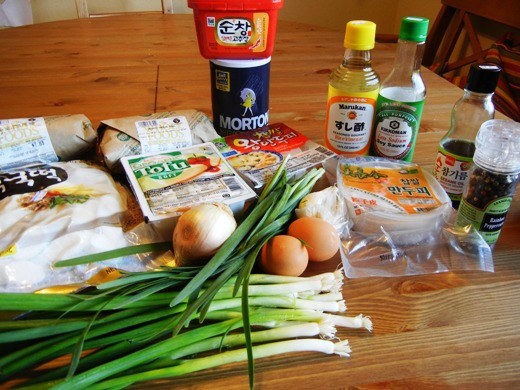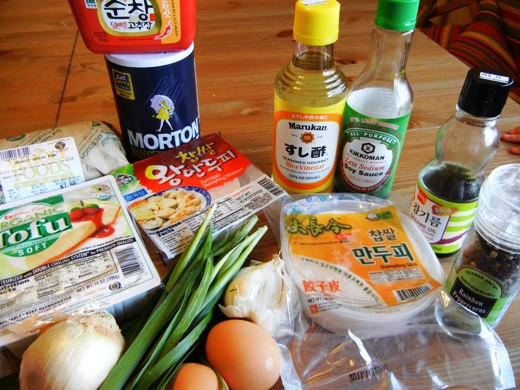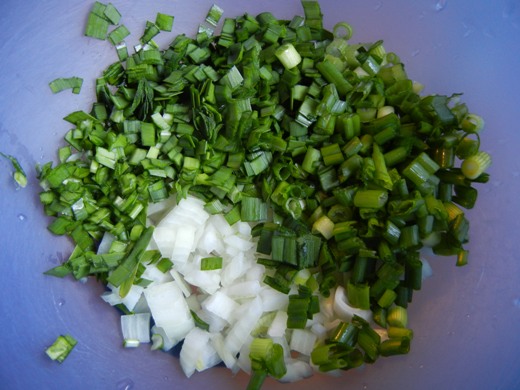 Wifey happily did the chopping of the Asian chives, green onions, onions, and garlic here. It took her about a minute to do all the chopping, whereas it probably would have taken me at least 15 minutes due to my inexperience with chopping. But I'll be practicing.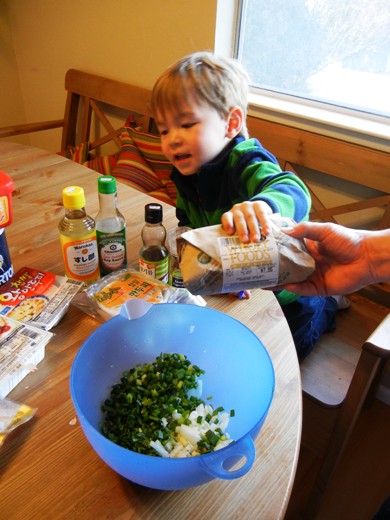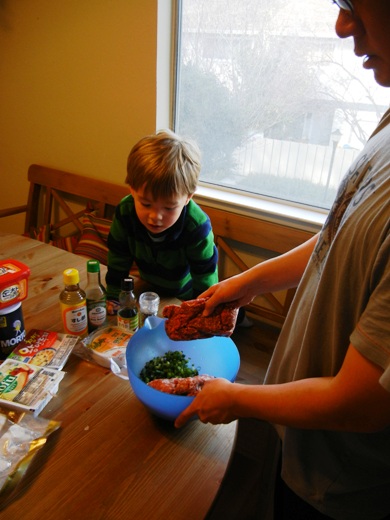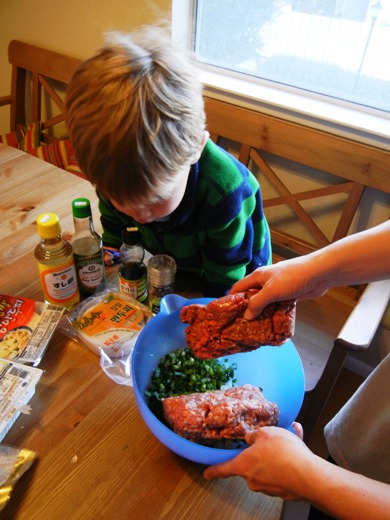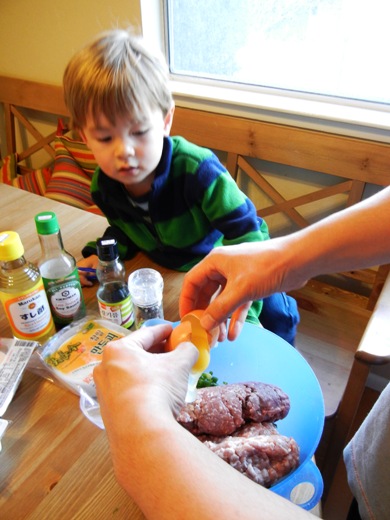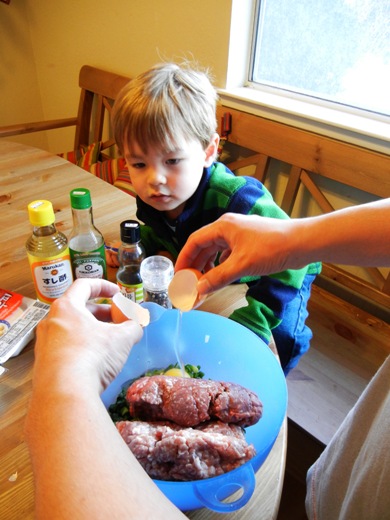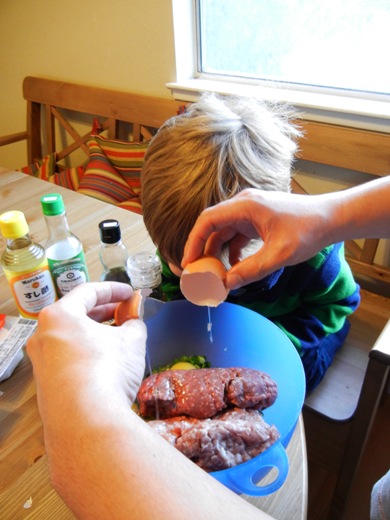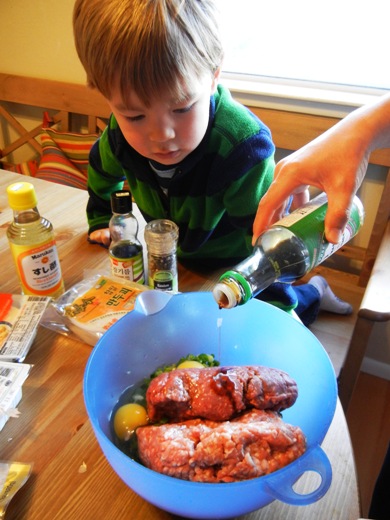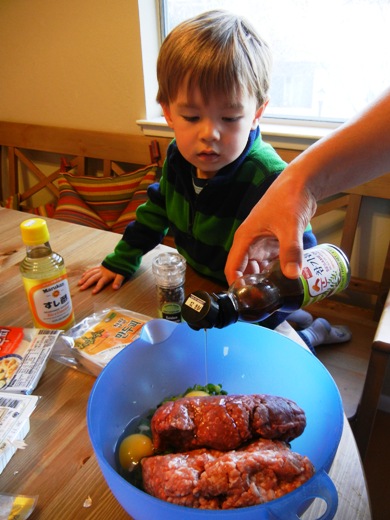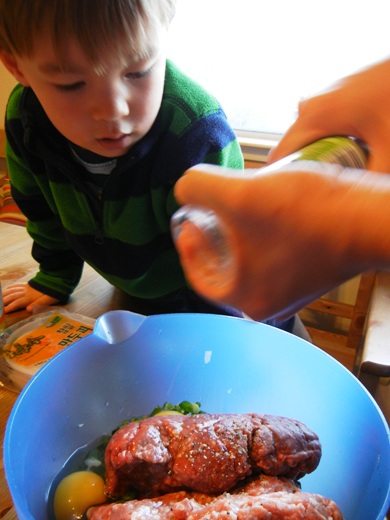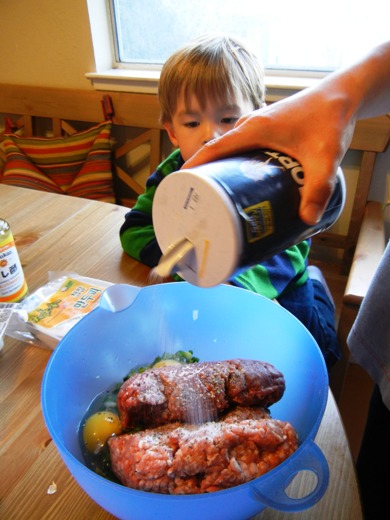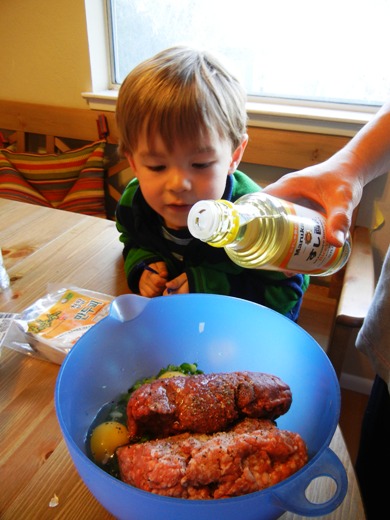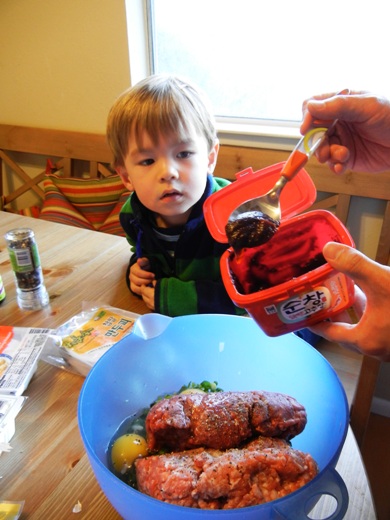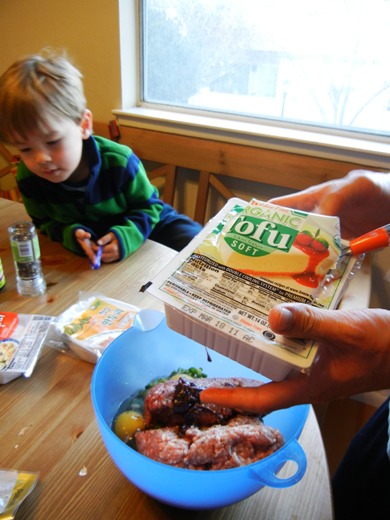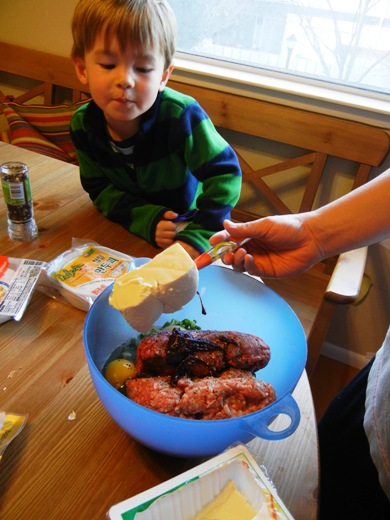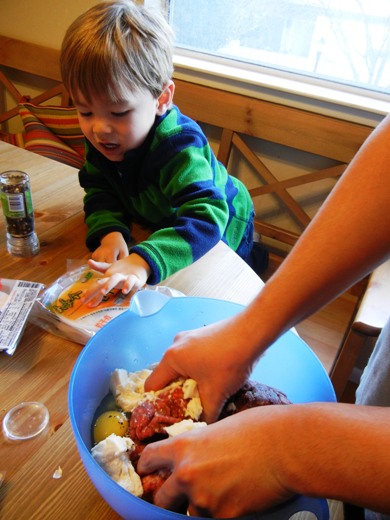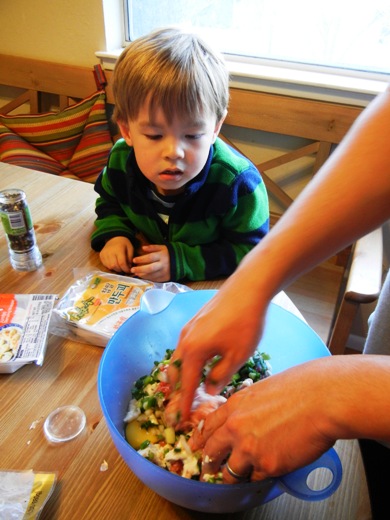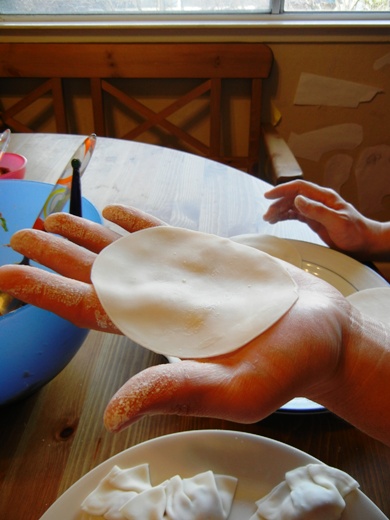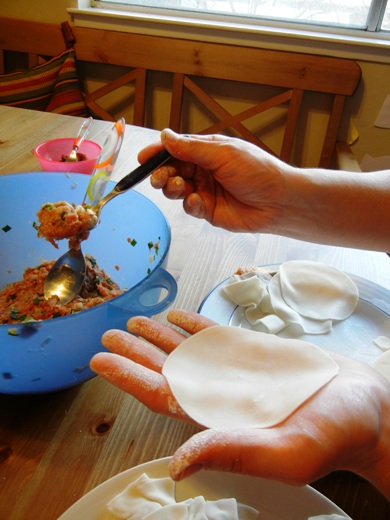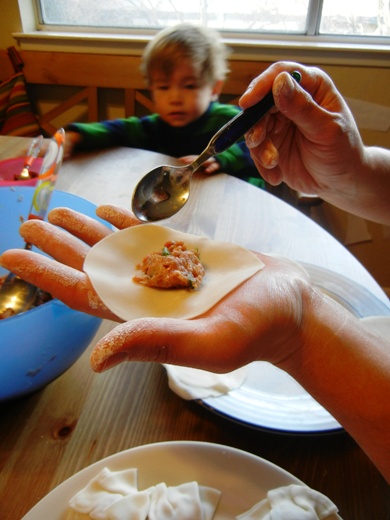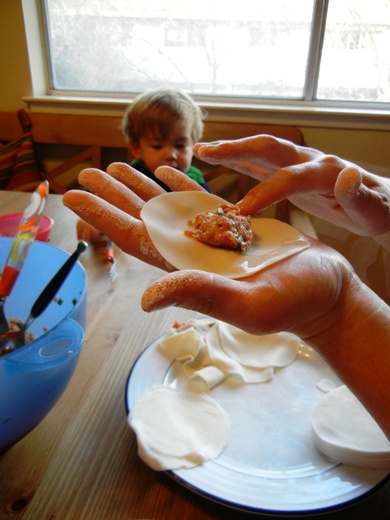 I had a small bowl of water and would dip my finger in the water and then run my finger across the edges of the mandu skin, as I tried to show in the picture above on the right. The water acts as a glue.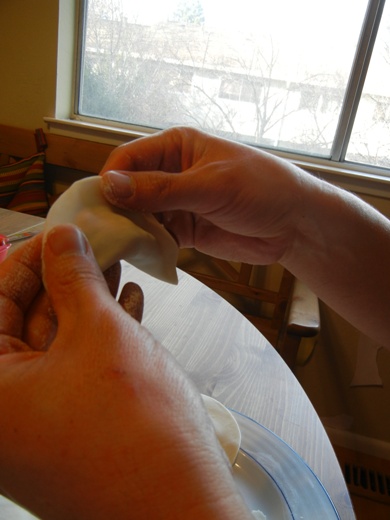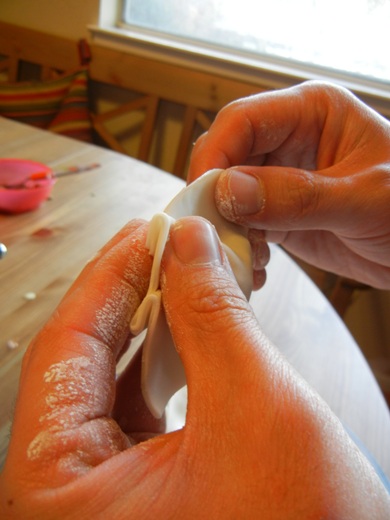 Fold and crimp. Fold and crimp. Fold and crimp…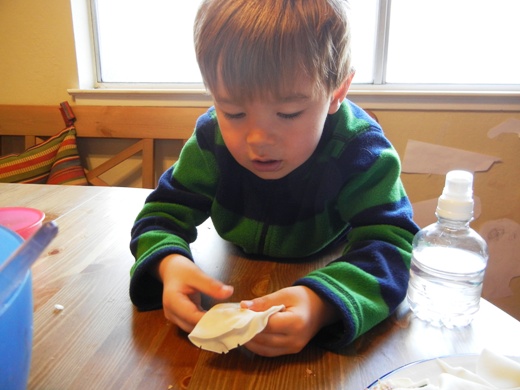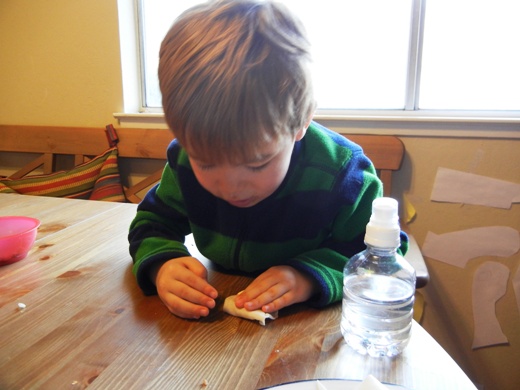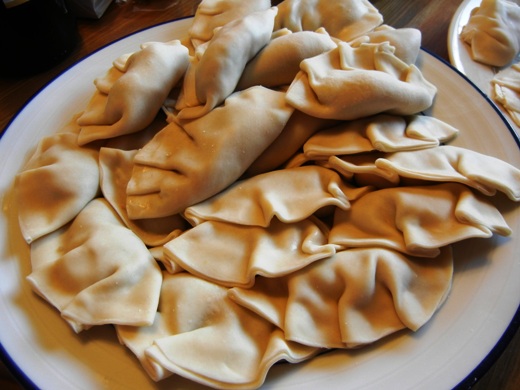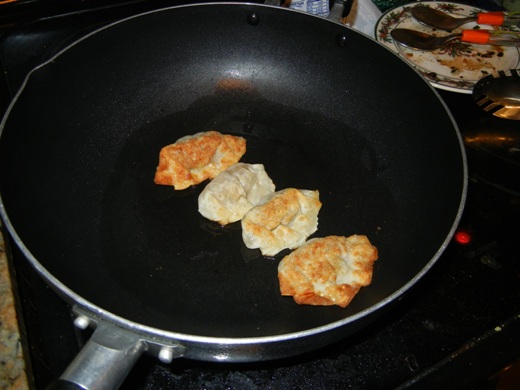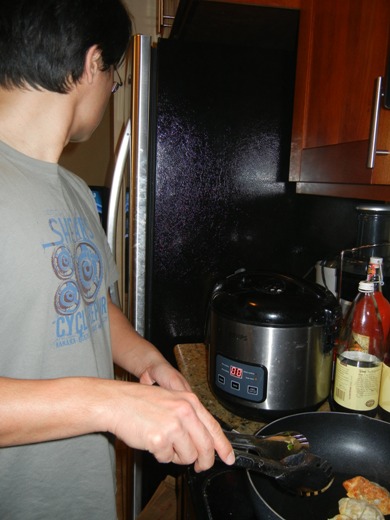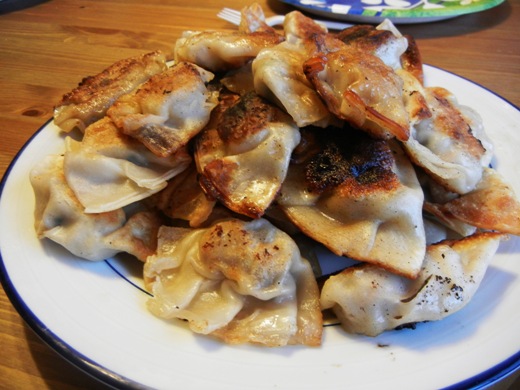 Just about ready to get our food on.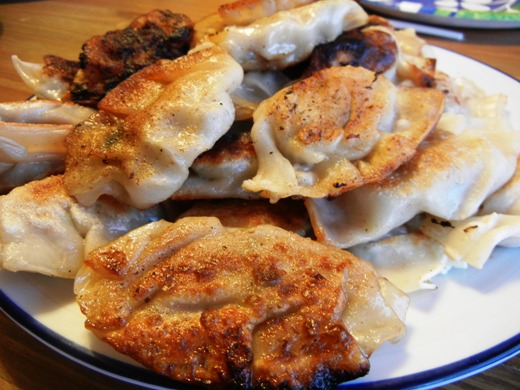 These mandu were very, very delicious, and I definitely enjoyed making these homemade, fried up mandu. Wifey and I agree that adding more salt would likely have enhanced the taste of the mandu fillings. But I would make them exactly this way again and not put in the extra salt, mainly because a small dipping bowl consisting of soy sauce, vinegar, and some red pepper flakes typically accompanies a plate of mandu. We like ours with extra vinegar and red pepper flakes.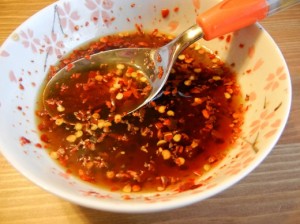 I grew up watching my mom make mandu. But I don't remember helping out much. I wish I had. Will the toddler continue to be interested in spending so much time with us? Just as importantly, will he continue being eager to help with the mandu fillings whenever we make mandu?

Always Grateful,
~Andy