Though I have a number of older posts that need to be put up, I'm posting this one now because wifey and I are still talking about how much we loved the beers that we got to try, all of them for the first time, at this inaugural KraftBrew Beer Fest organized by the Naglee Park Garage bistro in downtown San Jose. The event was also our first family outing since wifey and the toddler's return trip from Germany.
I originally found out about this event from a local newspaper blurb but knew I had to absolutely attend it after reading the detailed information from the BetterBeerBlog.
So yesterday, despite wifey and the toddler still experiencing jet lag, we checked this beerfest out. We got there a bit early, so we walked around the area, which was only a block away from the state university campus where I first met wifey.
On to some mostly non-beer pictures from this event. I've put up pictures of the beers that wifey and I had the good fortune to taste in Part 2 of 2.
Wifey and the toddler standing in front of the event building.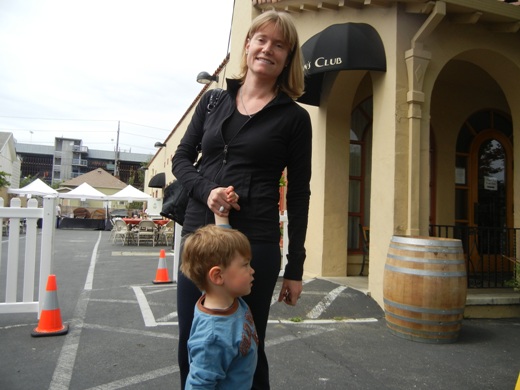 Standing in line to get in.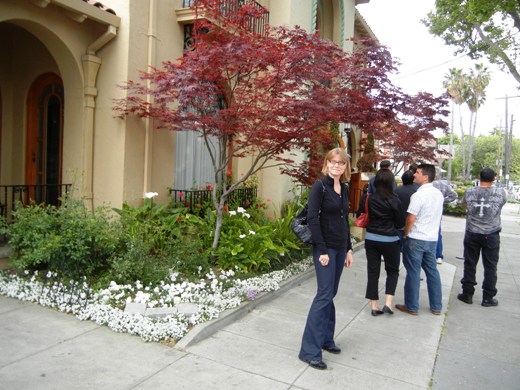 Getting excited over all the glassware.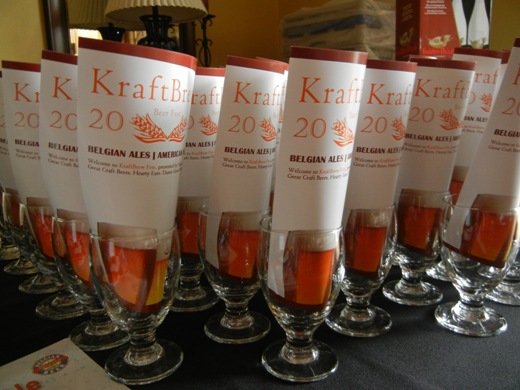 The proverbial "kid in the candy store" moment.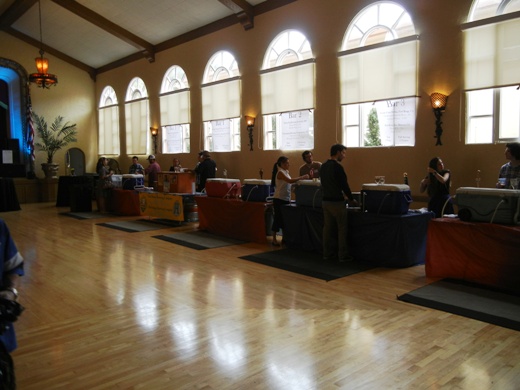 Already knowing which beer to try out first, but the reveal will have to wait until the next post, Part 2 of 2.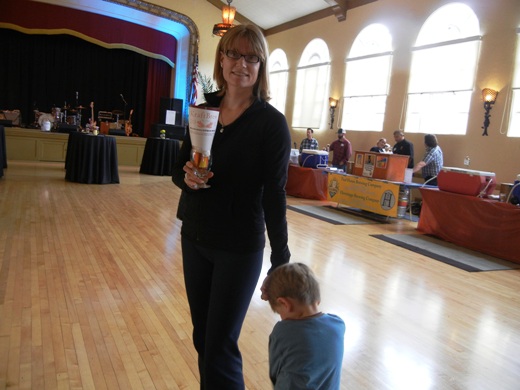 Nice cards.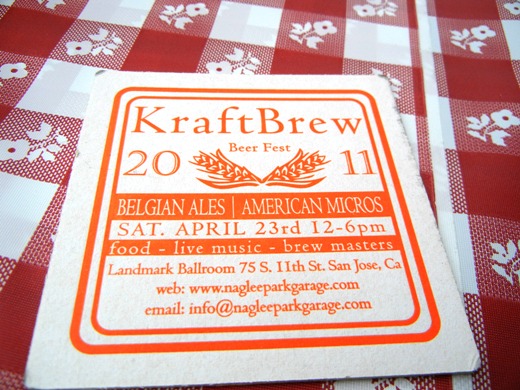 Nice menu.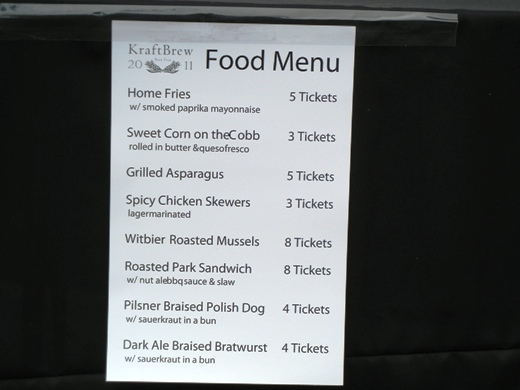 Nice kid. While we waited for our order, the toddler got a head start on a pretzel that we brought from home.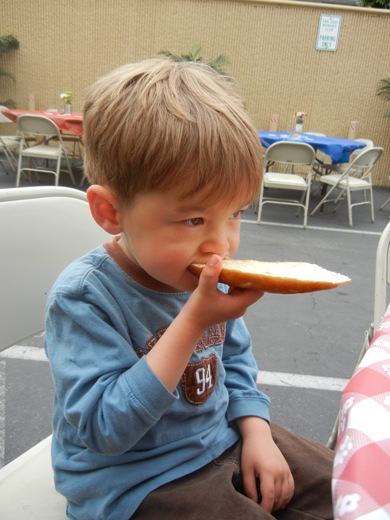 The toddler insisted on taking a picture with my camera, and what a shot! He captures a lot of interesting tidbits in the pic below. Like the gentleman bringing over our food and the important fact that I needed more beer.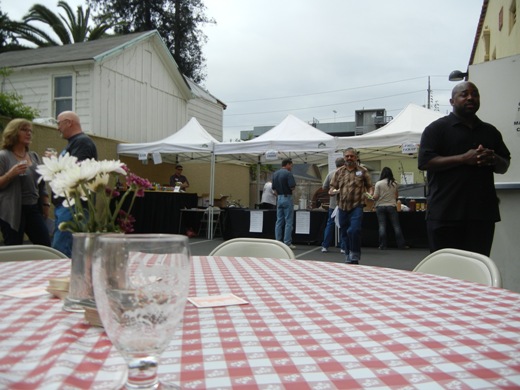 Sweet corn rolled in butter and queso fresco.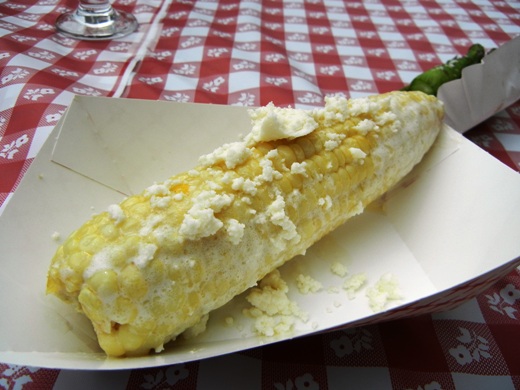 Grilled asparagus.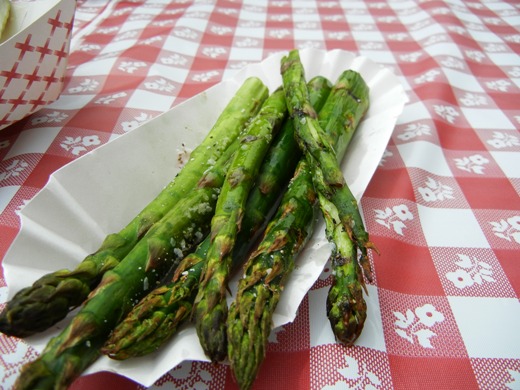 Dark ale braised bratwurst with sauerkraut in a bun.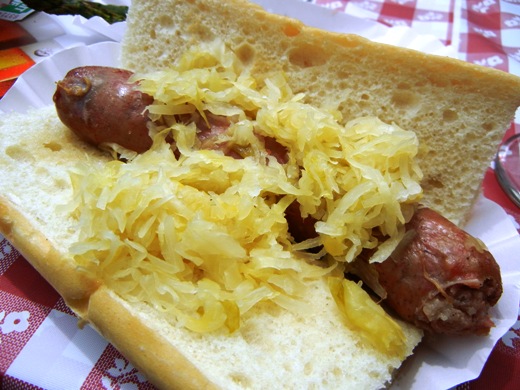 Enjoying the food.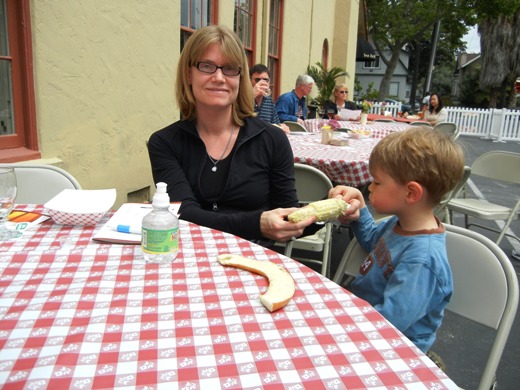 Checking out my camera.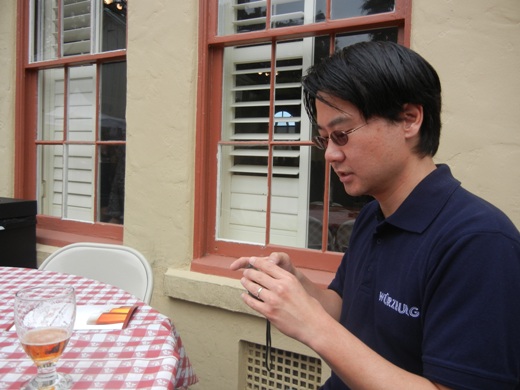 Enjoying my beer.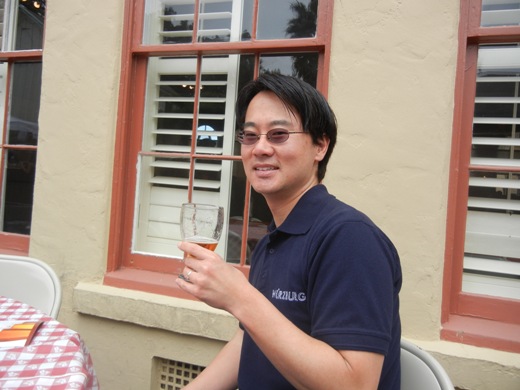 Getting more crowded.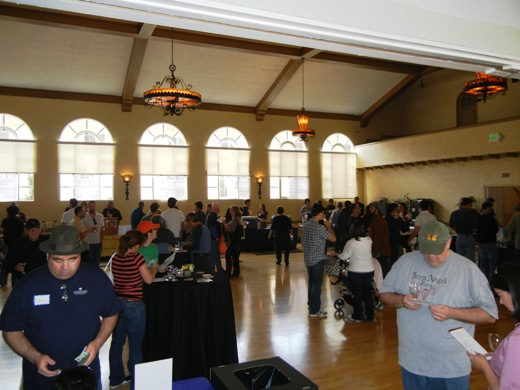 So we got there right at the beginning of the beerfest and left after about 1 1/2 hours. The toddler, who was awesome throughout, was getting just a bit restless, and I had a guitar class to get to.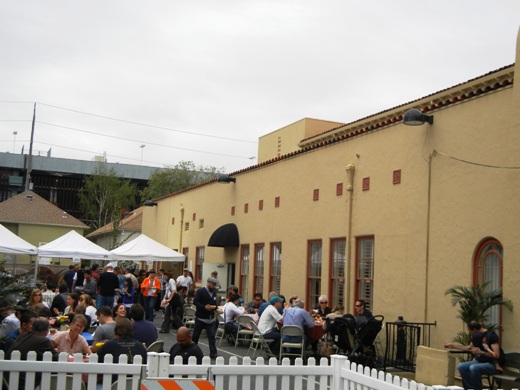 A huge thank you to the Naglee Park Garage bistro for organizing this event. We enjoyed our time immensely and will be sure to stop by the bistro soon.
Always Grateful,
~Andy