I've been ramping up my interest in all things beer, so it was great to go to the first annual KraftBrew Beer Fest with a bit more beer knowledge to better appreciate what I was tasting. And having wifey to taste with made it all the better. Let's get to the beer-focused pics.
Really appreciated the informative program.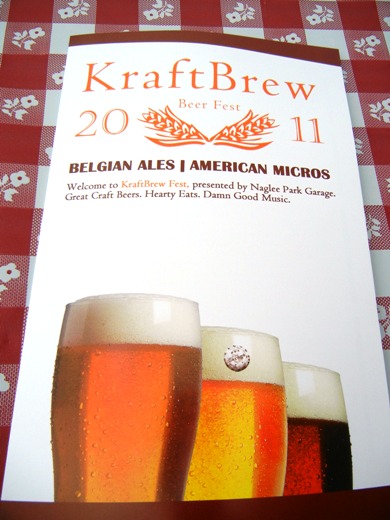 It listed the available beers as well as additional, informative notes. Very useful.
We opted for the "taste" size instead of the "full serving" size.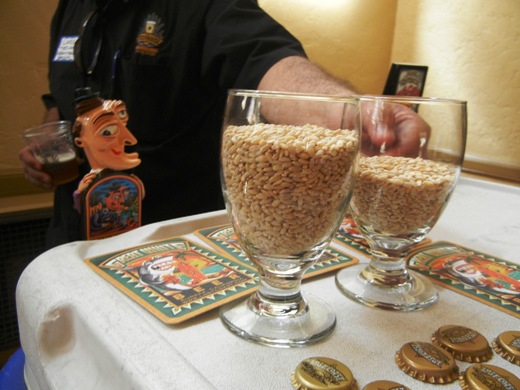 I knew which beer I had to try for my first beer.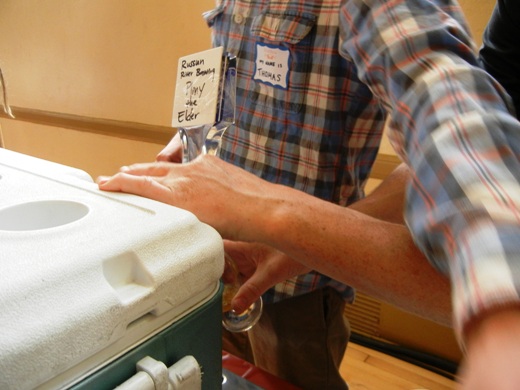 Pliny the Elder, Russian River Brewing, Sonoma, California – "This Imperial IPA pours a beautiful golden yellow. Brewed with 40% more malt and over twice the amount of hops of a typical IPA. 8%"
Oh. My. Goodness. Wifey and I loved it.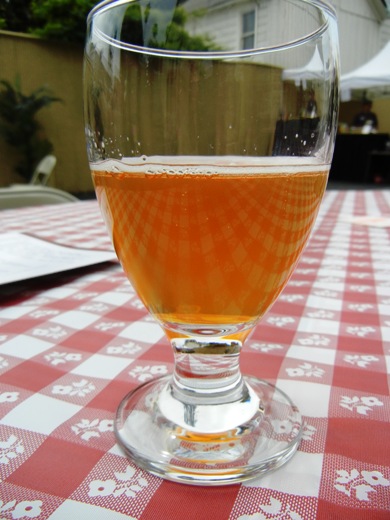 Wifey tried out this one.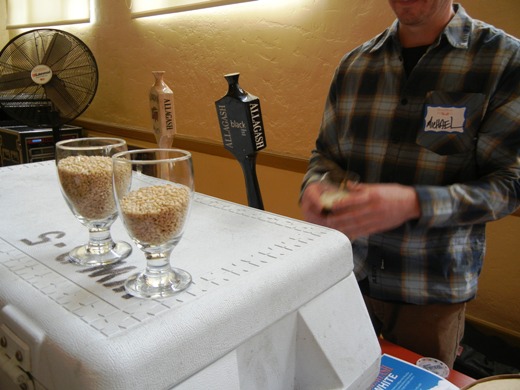 Allagash Black, Allagash Brewing, Portland, Maine – "Roasted malts give this stout its classic chocolate, toast and malty taste. 7.5%"
No need to wait until the end to try out a stout. We really, really enjoyed this one.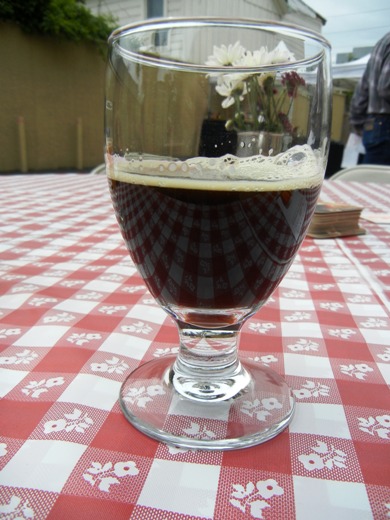 From here on out, I did most of the drinking since wifey was going to do the driving afterwards. But she did assist in selecting which beers to taste, and sipped each beer to offer her thoughts.
Next up: a beer with a name that titillated us.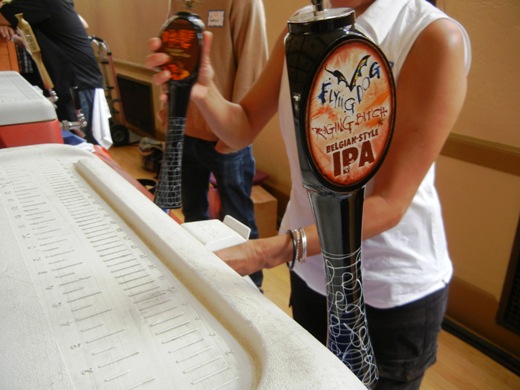 Raging Bitch, Flying Dog Brewing, Frederick, Maryland – "An American IPA augmented with Belgian yeast. This beer has a hoppy bitterness with a real bite. 8.3%"
Though the name initially caught our attention, we're happy to report that the taste was great.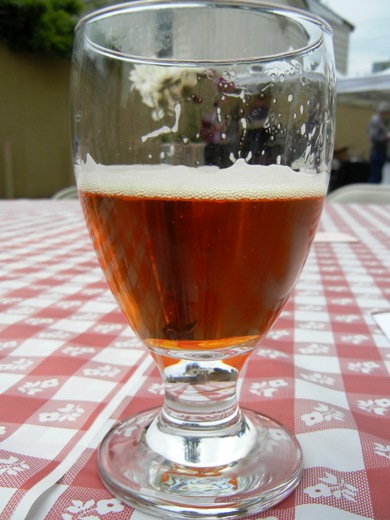 What's next?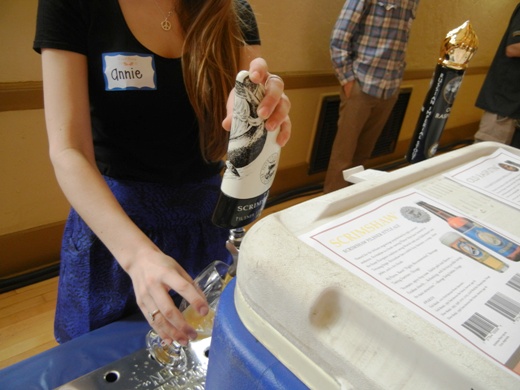 Scrimshaw Pilsner, North Coast Brewing, Fort Bragg, California – "A fresh tasting German style pilsner brewed using Munich malt and Hallertauer and Tettnang hops. A crisp, clean palate, and a dry finish."
The notes say it all: very refreshingly crisp. Very good.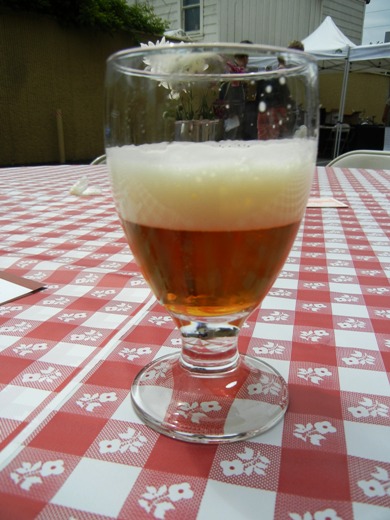 We went for a "massively hoppy" beer next.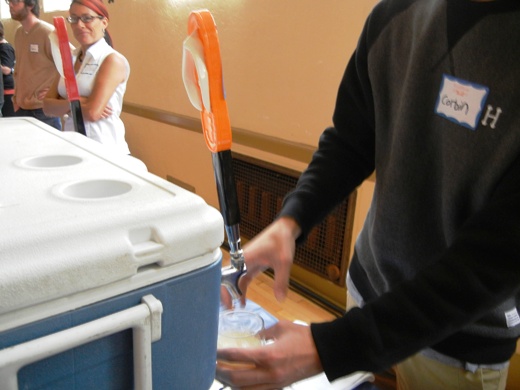 Wipeout IPA, Port Brewing, San Marcos, California – "Massively hoppy, this beer gets its flavor from no less than five hop varieties including Amarillo, Centennial, Cascade, Simcoe and Summit. 7%"
What a fantastic beer! If this is considered a very hoppy beer, then I love very hoppy beer.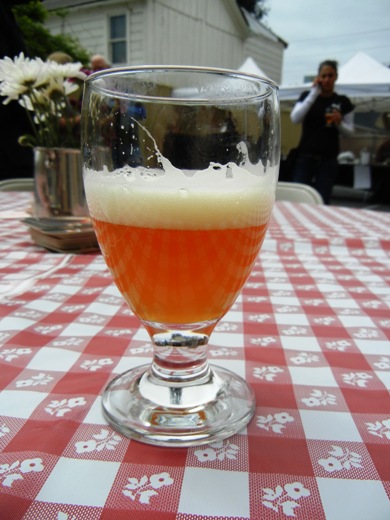 We wanted to try a pale ale next.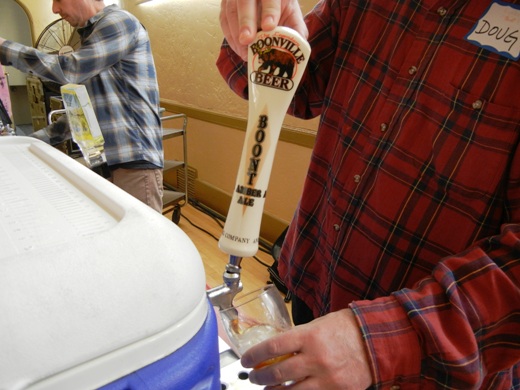 Boont Amber Ale, Anderson Valley Brewing, Booneville, CA – "Medium bodied pale ale with rich flavor of caramel malt. 5.8%"
Very nice.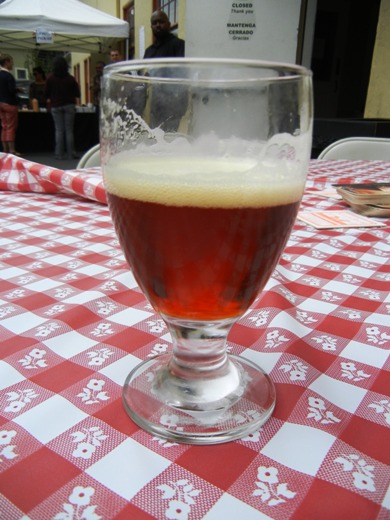 Next up: a California ale.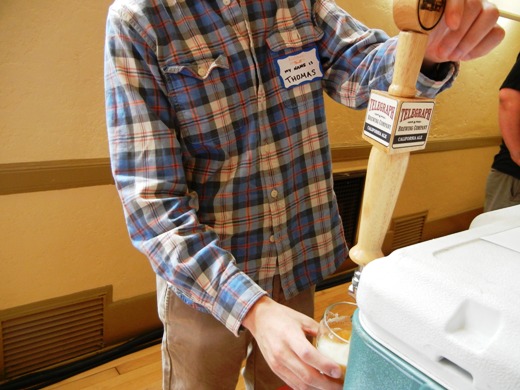 California Ale, Telegraph Brewing, Santa Barbara, CA – "An unfiltered medium-bodied beer with a rich amber color and white head. Telegraph's interpretation of the ales that were brewed on the West Coast in the 19th century. 6.2%"
Very nice.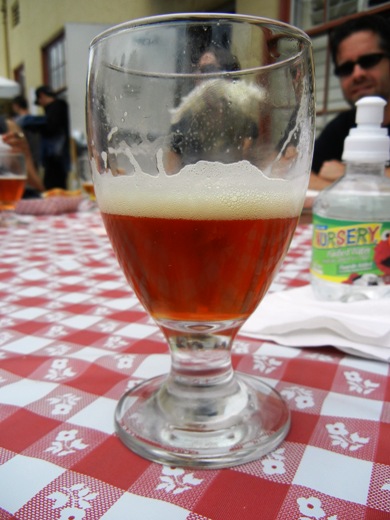 The alcohol level piqued our interest in the next beer.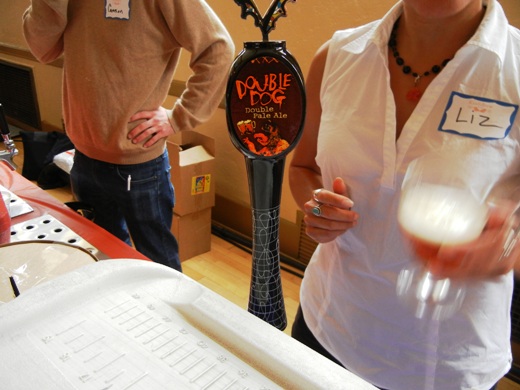 Double Dog, Flying Dog Brewing, Frederick, Maryland – "Double IPA generously hopped ale with a deep red color and citrus aromas. 11.5%
Strikingly bitter. Just what we needed right then and there.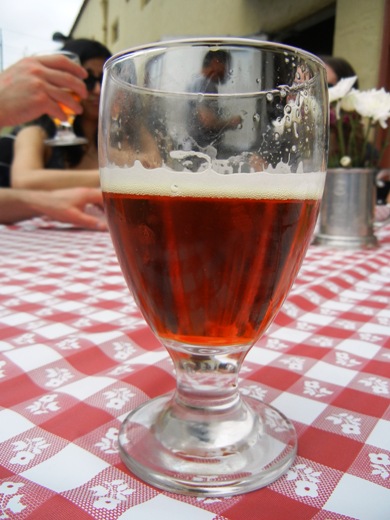 The toddler and I briefly met with Peter from BetterBeerBlog who was a speaker on home brewing.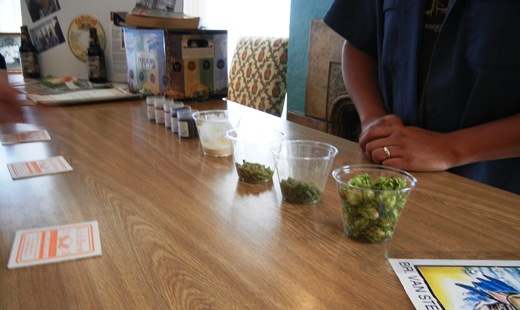 The toddler's attention was elsewhere, so I didn't have the chance to soak in Peter's knowledge. Still, I made up my mind to try my hand in home brewing soon.
Due to our schedules, it seemed like we were one of the first ones to leave. Wish we could have stayed longer.
But the slight feelings of dismay were quickly allayed by a final tasting of Russian River Brewing's Pliny the Elder. Again. And like the first time, we couldn't get over how memorable this beer is.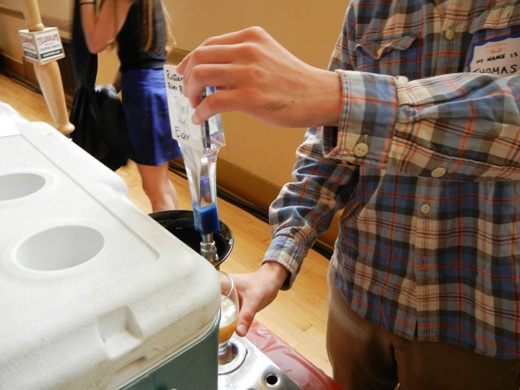 Speaking of memorable, this whole event was excellent. Wifey and I had a great time. And the toddler did too, as he got a kick out of depositing the tickets into the ticket boxes at the pouring stations. He was a great designated ticket depositor.
Much kudos to the organizers from the Naglee Park Garage bistro – cheers to you guys!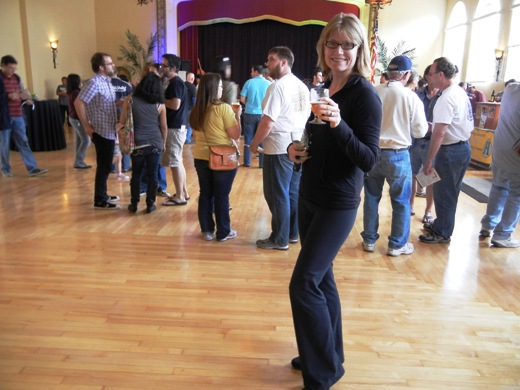 Always Grateful,
~Andy