A couple of days ago, I attended a worthwhile and fun event hosted by Faultline Brewing Company with the toddler, my brother, and a cousin. In Faultline's words via their Facebook page:
Please join us tonight for our Battle of the Breweries Chili Cook Off! Our friends at Gordon Biersch, Tied House Microbrewery, Santa Cruz Ale Works, FireHouse Grill & Brewery, and Rock Bottom Restaurant & Brewery will be competing for the best chili. $25 gets you 8 chili tastings & 8 beer samples. All proceeds will go to the American Cancer Society!
On to some pictures: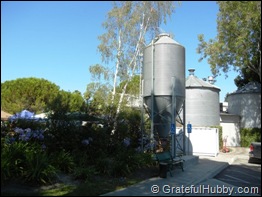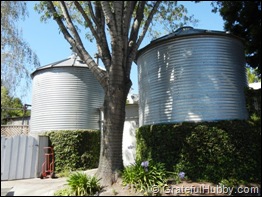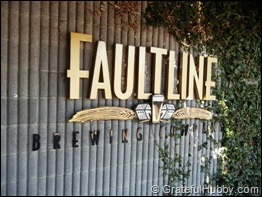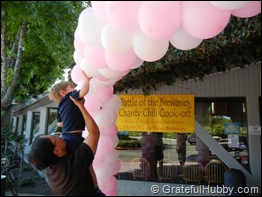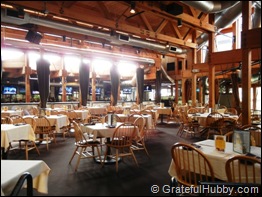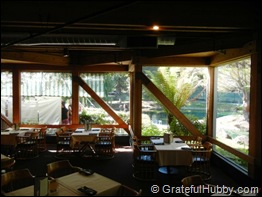 I.P.A. (6.4% ABV) from Rock Bottom Brewery, Campbell.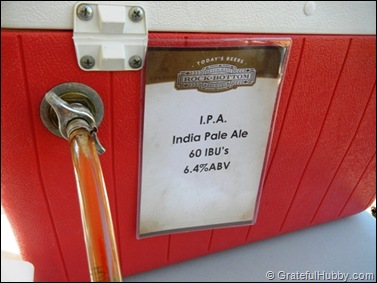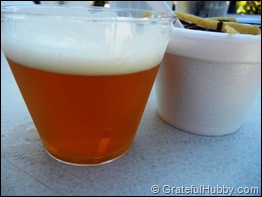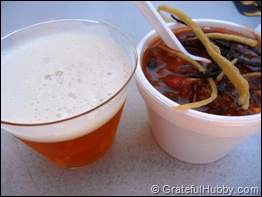 Pale Ale (5.8% ABV) from Firehouse Brewery & Grill, Sunnyvale.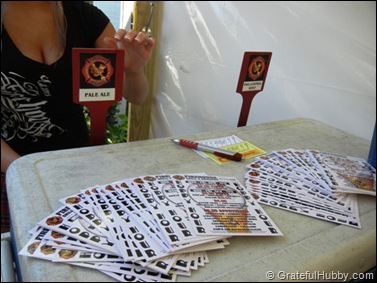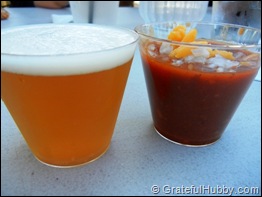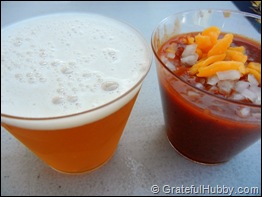 Czech Pilsner (5.60% ABV) from Gordon Biersch, San Jose.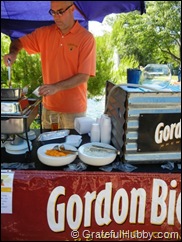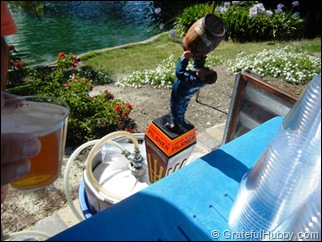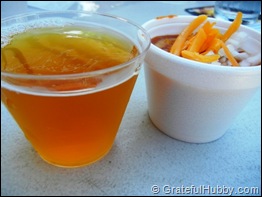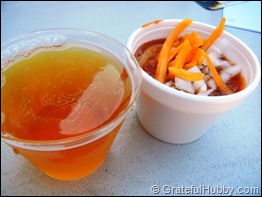 My bro', cuz, and toddler.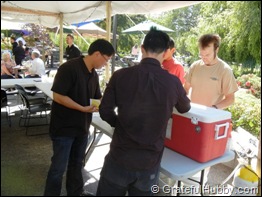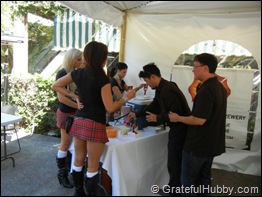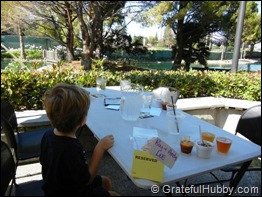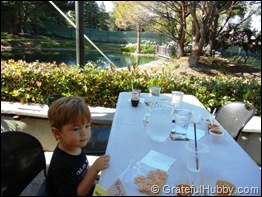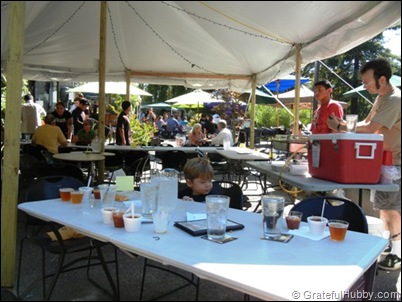 My cousin's beer samplers and chili tastings all lined up.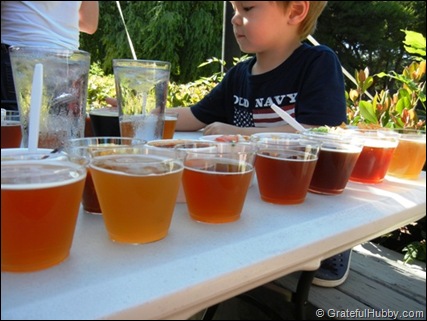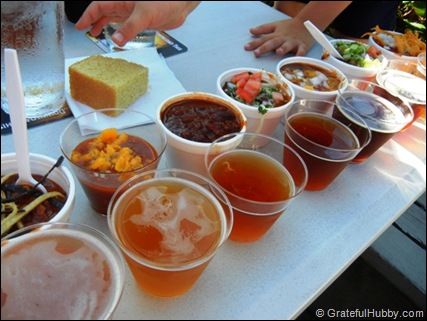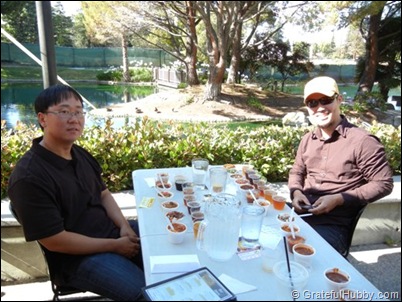 Pale Ale (5.2%) from Faultline Brewing Company, Sunnyvale.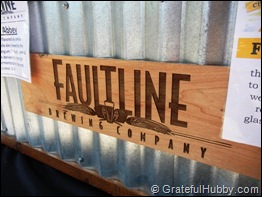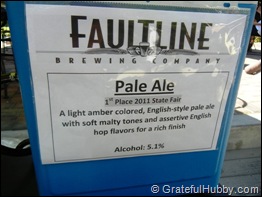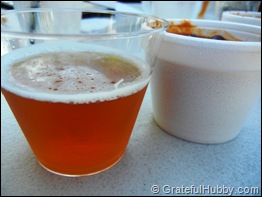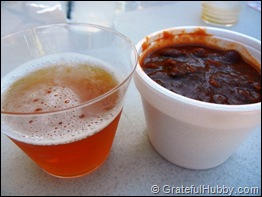 Ironwood Dark (English Brown Ale, 4.9%) from Tied House Brewery & Cafe, Mountain View.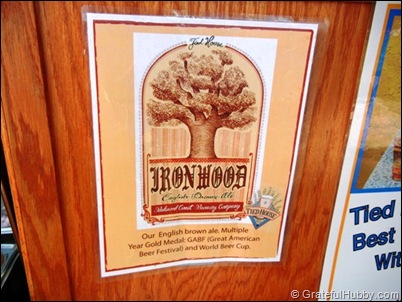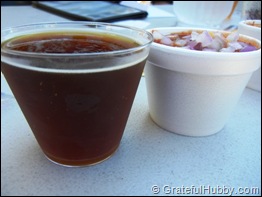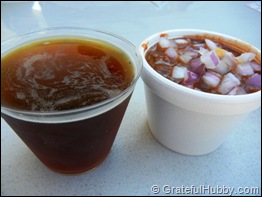 Red Ale from Santa Cruz Ale Works.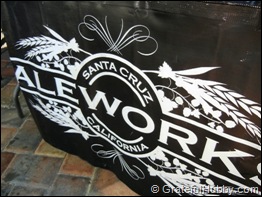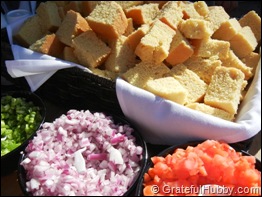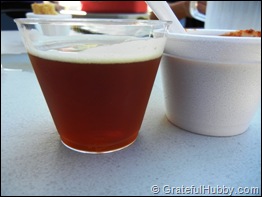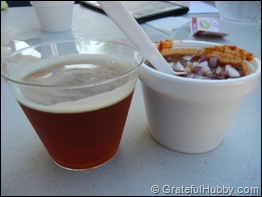 A particular highlight was the chance to chat a bit with Rock Bottom Brewery's brewmaster, Scott Guckel. How fortunate that our table was right next to his station; perhaps not so fortunate for him. :)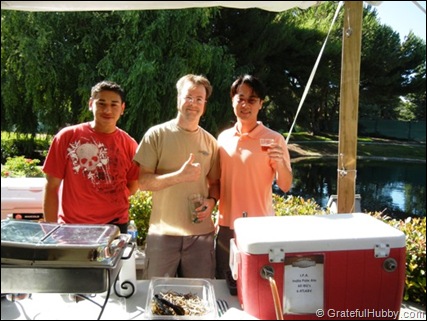 The toddler took a hold of the camera and took these two photos of us.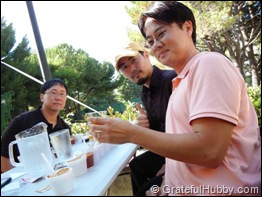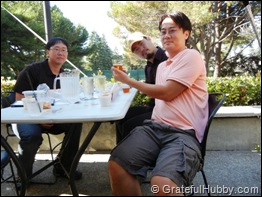 Some more event pics.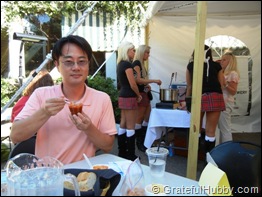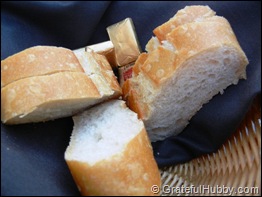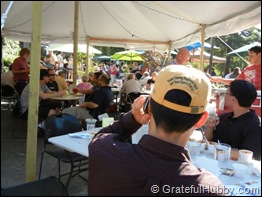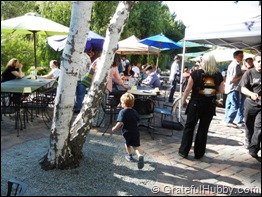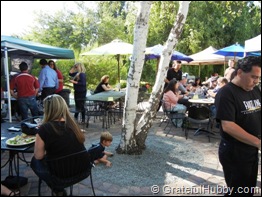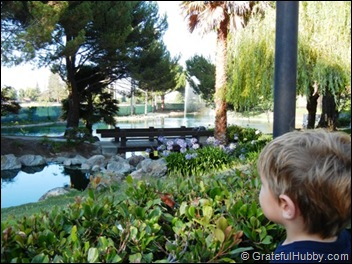 A friendly person from the table next to ours offered to take a picture of us, and by this time, Peter from the BetterBeerBlog had joined us. He's been recently featuring on his informative blog the seasonal beers from many of the breweries at this event.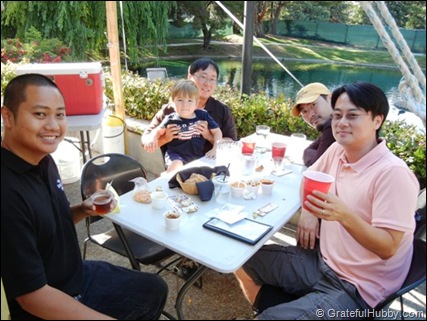 The toddler got his hands on the camera again and took the rest of the pictures below.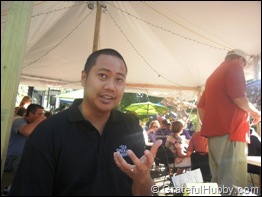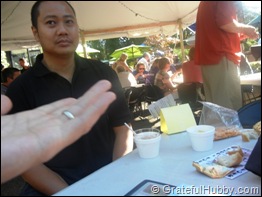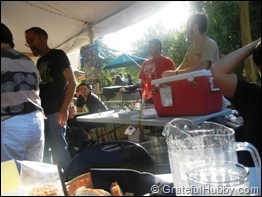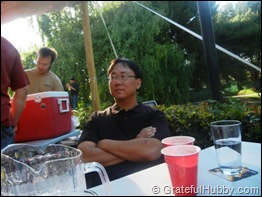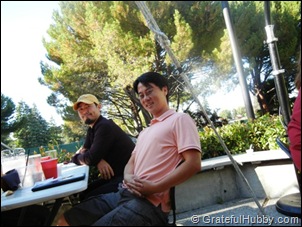 A worthwhile cause. Well organized. Perfect table location and weather. Tasty chili. Delicious local, craft beers. Good company and conversation. Fun.
Per the usual these days at these kinds of events, we were among the early arrivals and departures, but we had a wonderful time.
None of us had been to Faultline before, but we'll certainly be back.
Always Grateful,
~Andy
P.S.: Here's an update from Fautline:
Thank you to everyone who came or participated in our Chili Cook Off, we were able to raise $3,500 for the American Cancer Society! Congratulations to Santa Cruz Ale Works for taking home first prize in the chili competition.