Last month I attended Bear Republic night at Harry's Hofbrau in San Jose and knew from that evening that I'd do my best to attend future Thursday beer nights. And two weeks after that night, I did for Chimay night.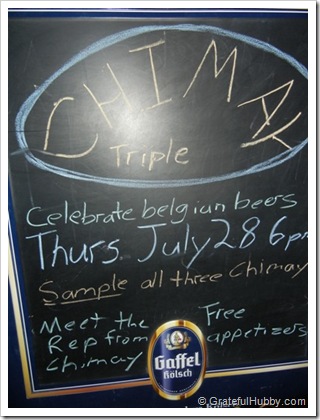 First up: a glass of the Chimay Blanche, AKA Chimay Triple, (ABV 8%) on tap.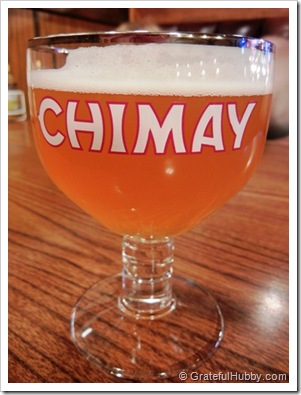 Wifey and the toddler joined me this night. It was our first time trying any Chimay beer, and wifey and I really enjoyed the Triple. For the toddler, it was his first time playing games on a smart phone, and he really enjoyed that.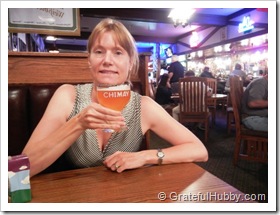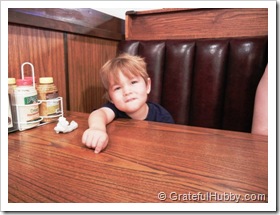 I soon went off to sample the two other Chimay beers.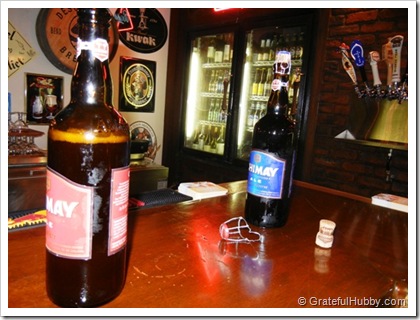 The Chimay Rouge (Red), AKA Premiere – ABV 7%.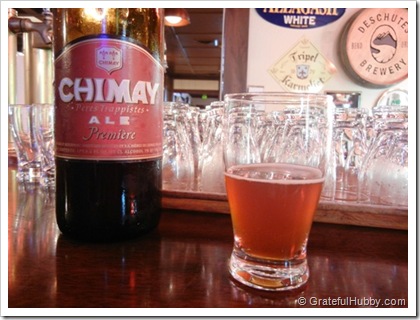 And the Chimay Bleue (Blue), AKA Grand Reserve – ABV 9%.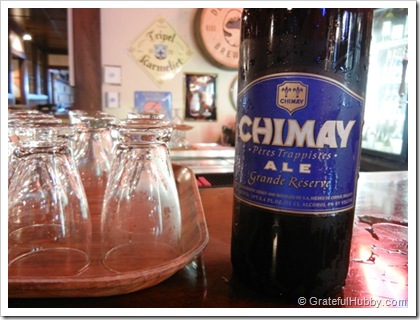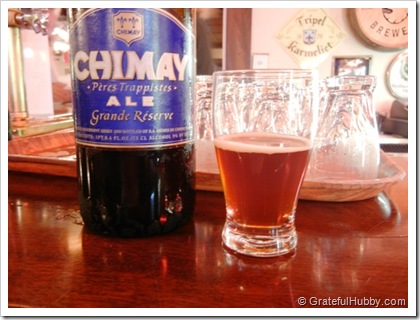 Not surprisingly, I enjoyed all three of these well made beers. In addition, I met and talked a bit with two very nice fellows about craft beers: one was an experienced craft beer drinker and the other was the representative on hand to discuss and pour these Chimay beers.
Though we stayed briefly, wifey's efforts with the toddler enabled me to have a great time that evening. Thank you, wifey.
Always Grateful,
~Andy