Last month, wifey and I got to go on 3 separate date nights. We had quite the dry spell for a while there, but the timing seems good these days for us to continue enjoying some date nights every now and then. This post recaps the first of those date nights.
I've been wanting to go to Wine Affairs for some time now, ever since I got clued in to this wine and craft beer bar from the BetterBeerBlog earlier this year. And when they announced on Facebook last month that they had Pliny the Elder back on tap, wifey was on board, as we both had fallen for it at first drink at the KraftBrew Beer Fest back in April.
On to the pictures!
Outside.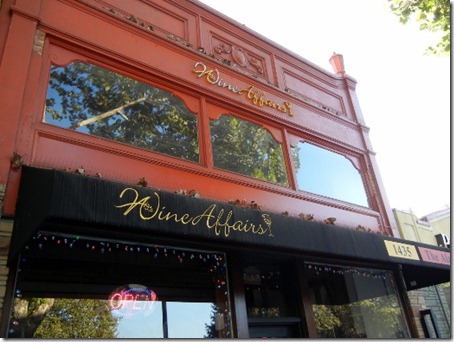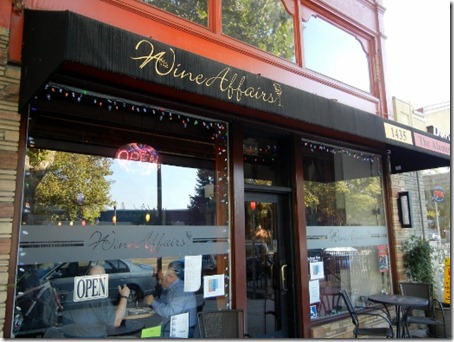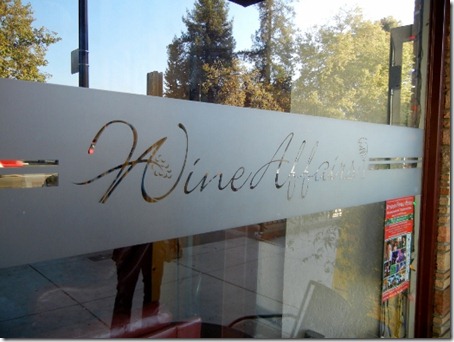 Inside.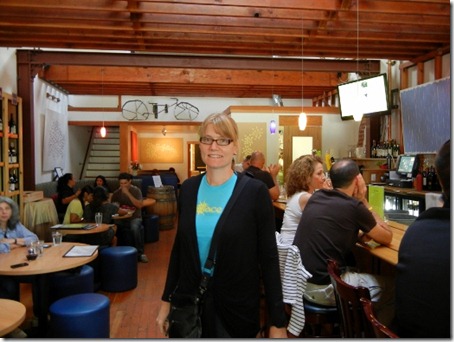 Our view inside.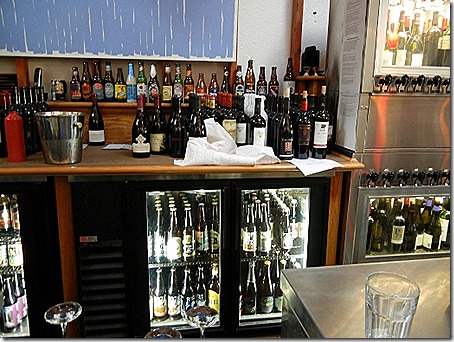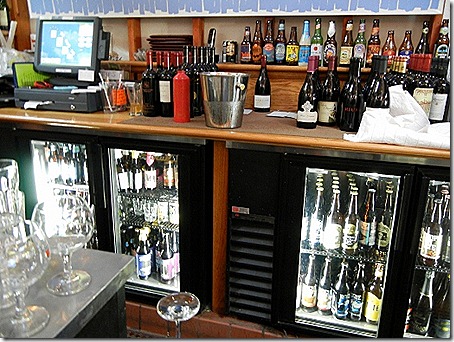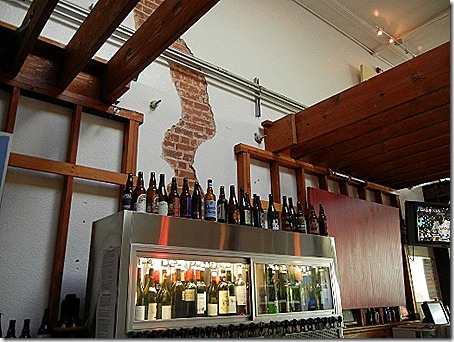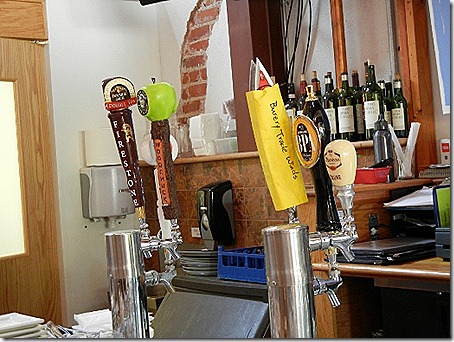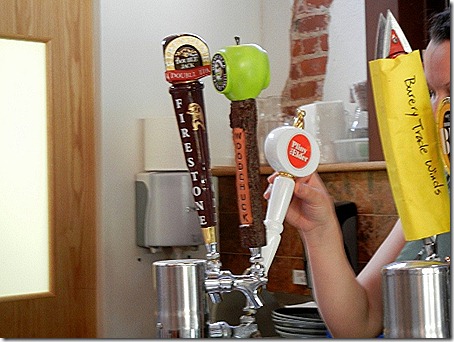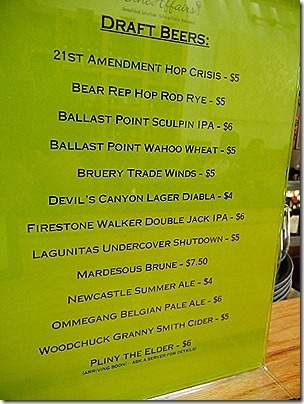 Now, wifey and I greatly enjoy wine and sparkling wine – they are our first loves. But craft beer is our current passion, and we've previously tasted only 3 of the beers (Double Jack IPA, Undercover Shutdown, and Pliny the Elder) off of their draft beers list. We were eager to try some of the other ones.
And so the person assisting us (she was the best!) selected 8 beers for us to try.
The first four: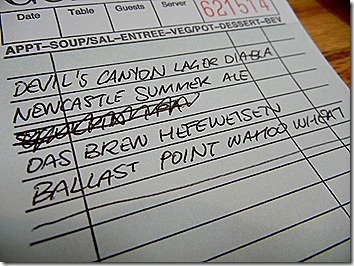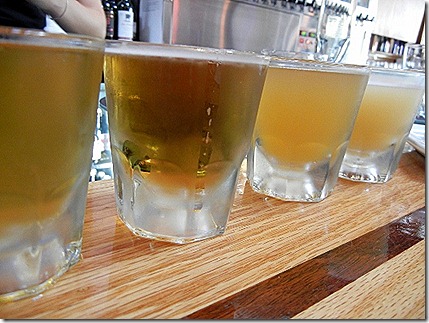 Devil's Canyon Lager Diabla, Belmont, CA.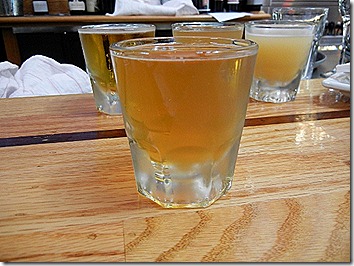 Newcastle Summer Ale, White Plains, NY.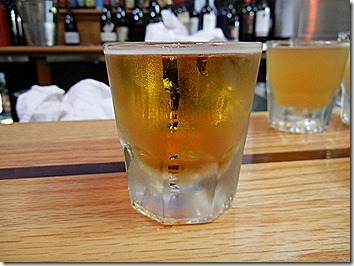 Das Brew Hefeweizen.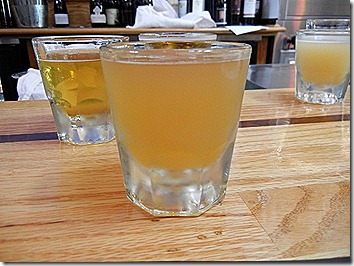 Ballast Point Wahoo Wheat, San Diego, CA.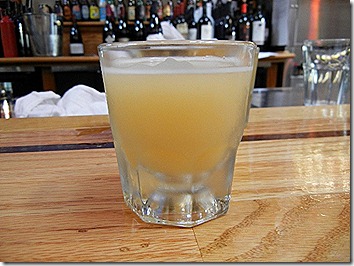 And the second four: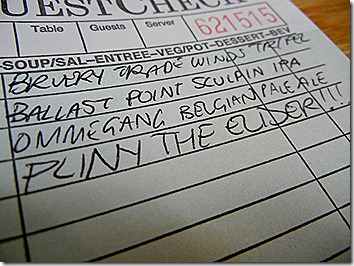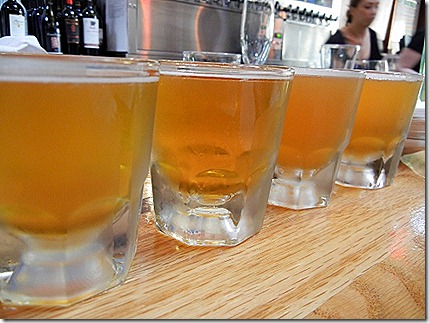 Bruery Trade Winds Tripel, Placentia, CA.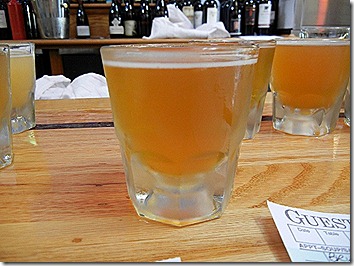 Ballast Point Sculpin IPA, San Diego, CA.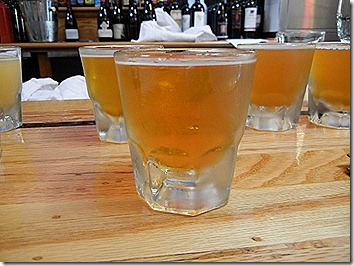 Ommegang Belgian Pale Ale, Cooperstown, NY.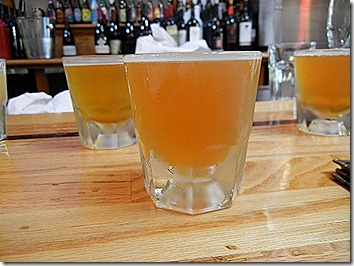 Russian River Brewing Pliny the Elder, Santa Rosa, CA.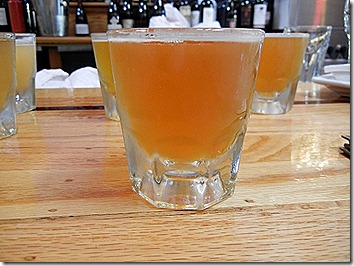 All eight mighty fine beers in a row for us to taste.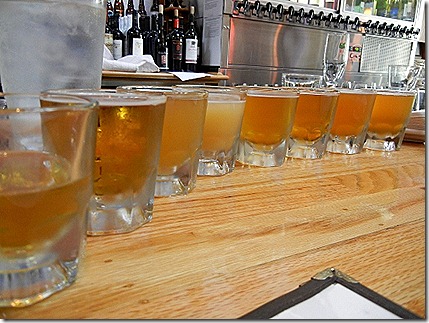 And then there were four.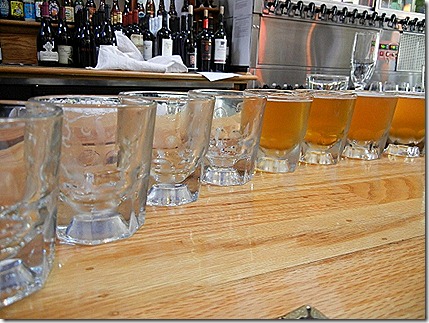 Cheers!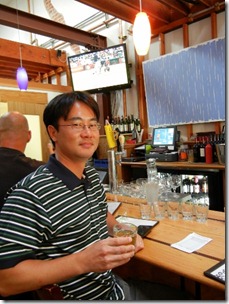 And then there were none.
Oh, and their menu offered up a great selection of food and wine.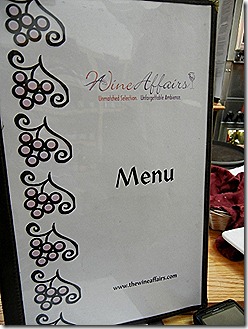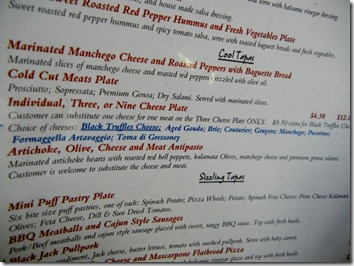 In fact, the Marinated Manchego Cheese and Roasted Peppers with Baguette Bread went quite well with our beer tasting.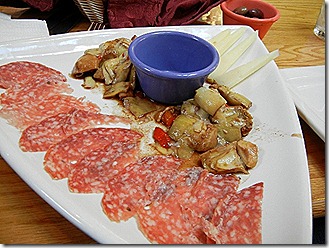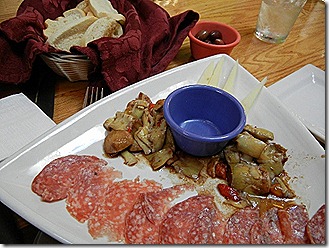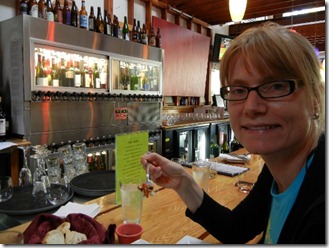 Time flew by, and we had to get back to where we had to get back to. But only after having an awesome time at Wine Affairs. We'll certainly be back!
Always Grateful,
~Andy