This post highlights the last of the three dinner dates that wifey and I were fortunate enough to go on last month, and let me just get this out of the way right now – this evening was amazing!
California Café in Palo Alto hosted a beer and food pairing dinner, partnering up with San Francisco's 21st Amendment Brewery.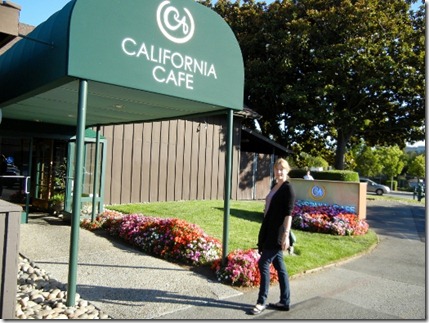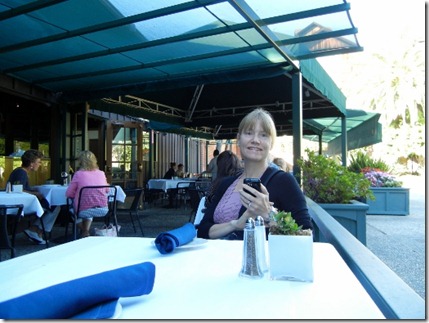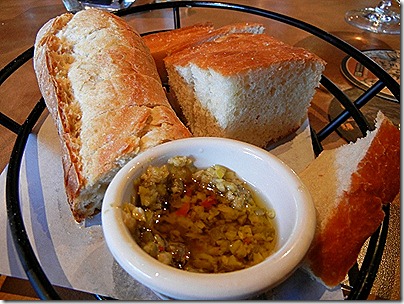 Our menu.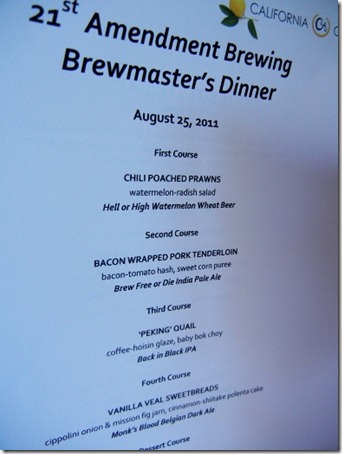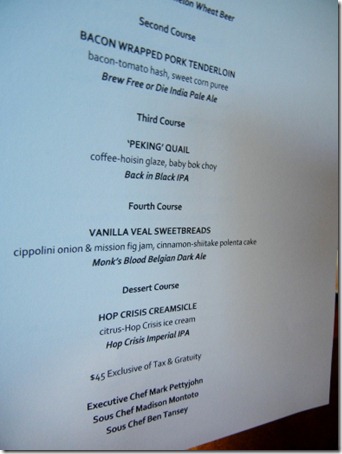 First course: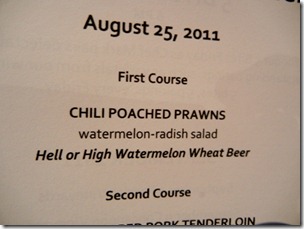 Hell or High Watermelon Wheat Beer.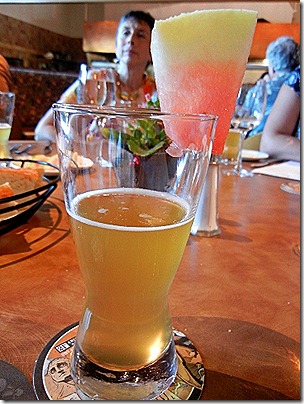 Chili poached prawns with watermelon-radish salad.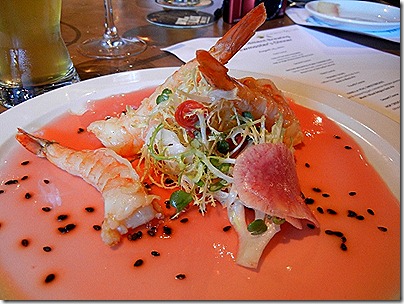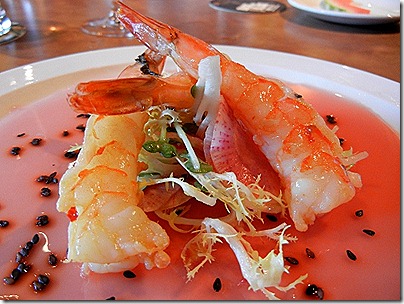 I loved everything about this gorgeous and tasty dish.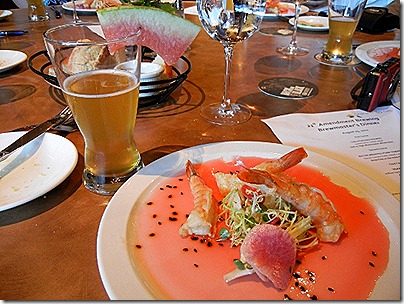 Second course: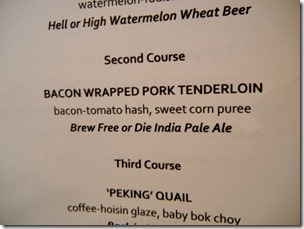 With Executive Chef Mark Pettyjohn standing right next to our table to introduce the course.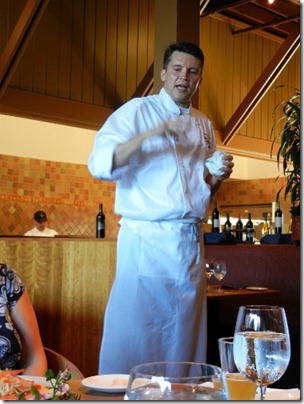 And 21st Amendment Brewery co-founder and brewmaster Shaun O'Sullivan on hand to introduce the beer.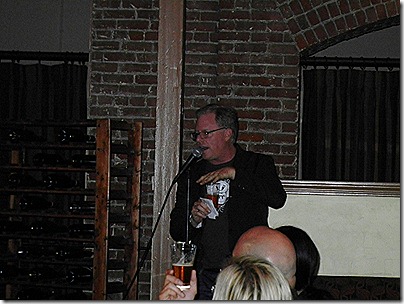 Brew Free or Die India Pale Ale.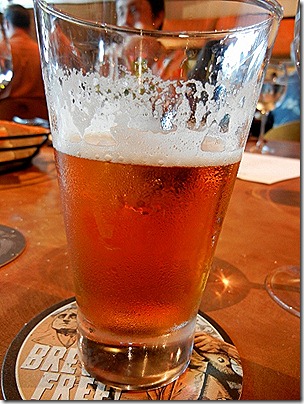 Bacon wrapped pork tenderloin with bacon-tomato hash and sweet corn puree.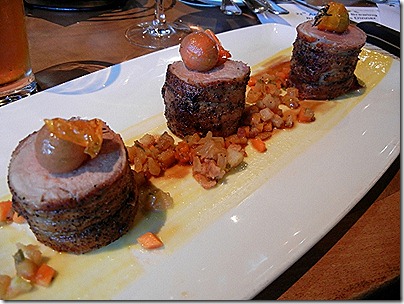 I loved every molecule of this dish.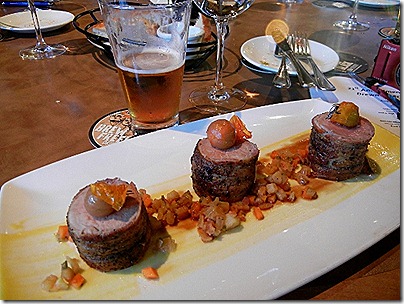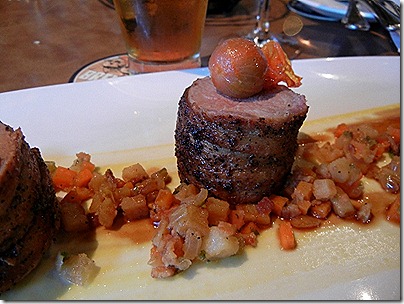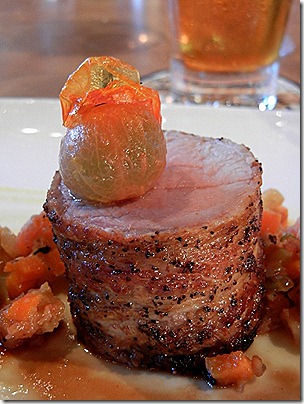 Third course: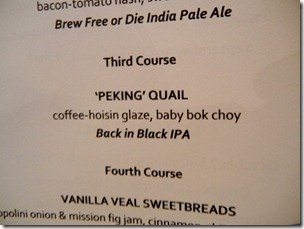 Back in Black IPA.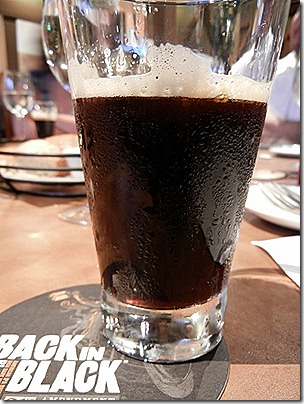 "Peking" quail with coffee-hoisin glaze and baby bok choy. Very well executed.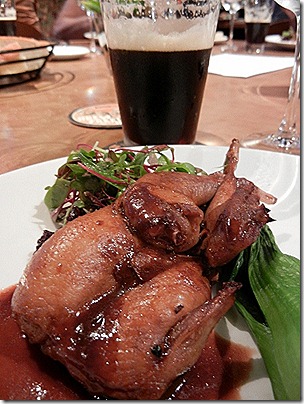 Shaun O'Sullivan chatting with our table.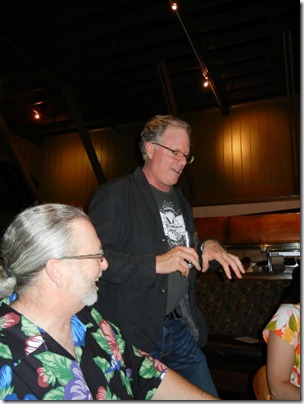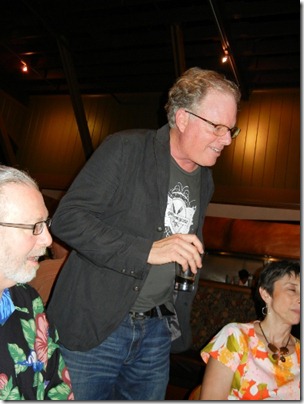 Fourth course: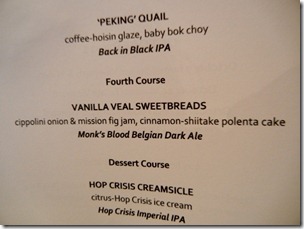 Monk's Blood Belgian Dark Ale.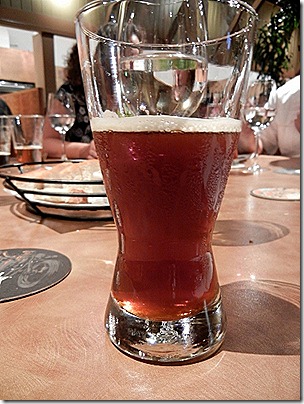 Vanilla veal sweetbreads with cippolini onion & mission fig jam and cinnamon-shiitake polenta cake.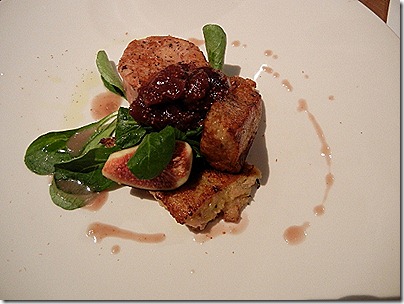 Well, at least wifey and I can officially say that we've tried sweetbreads now.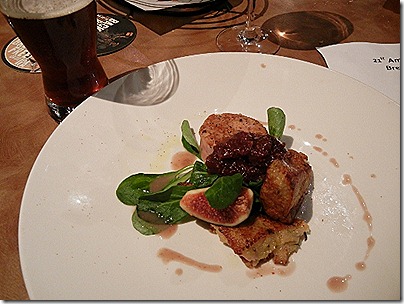 Chef Mark answering our question of, "What exactly are sweetbreads?"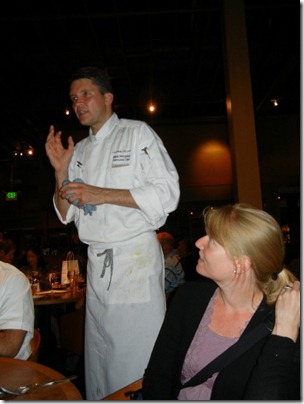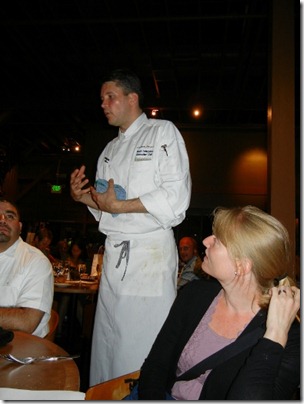 And Peter from the BetterBeerBlog realizing that wifey hasn't touched her sweetbreads.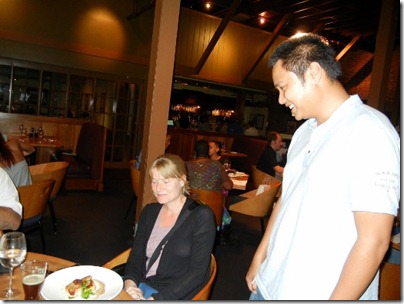 Speaking of Peter, if it weren't for his blog, then wifey and I wouldn't have known about these dinner events at California Café. So thanks again, Peter, for sharing so much about our South Bay beer scene!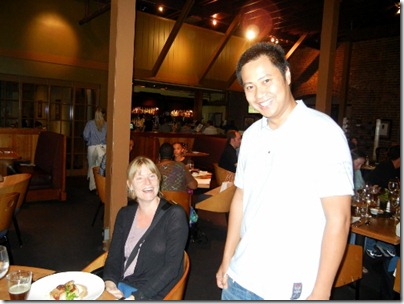 On to the final dessert course: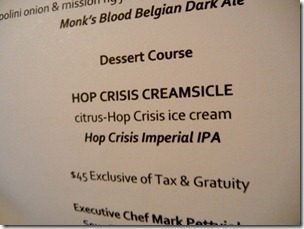 Hop crisis imperial IPA.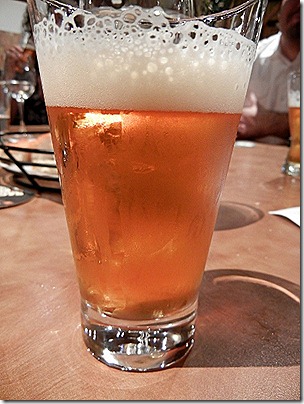 Hop crisis creamsicle with citrus-hop crisis ice cream.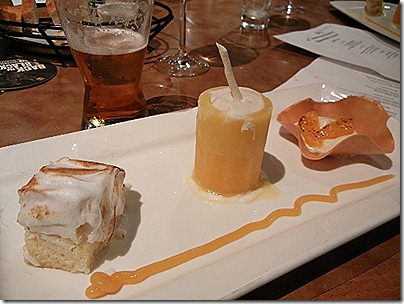 Perfect dessert! I could eat this every day. I wouldn't be surprised if everybody who tried this course agreed.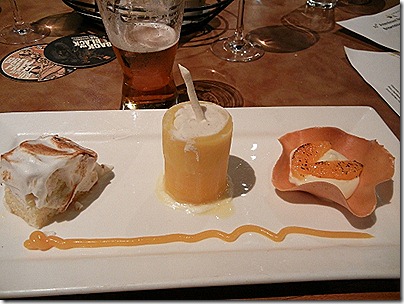 Chef Mark introducing his sous chefs, Madison and Ben.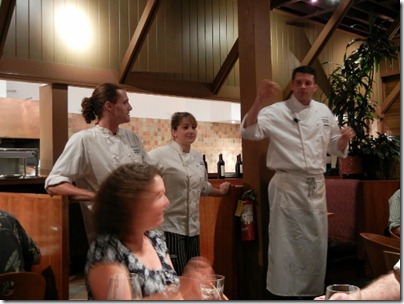 Bravo, chefs!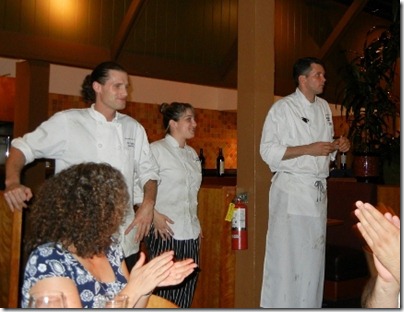 I liked each of the 21st Amendment beers when I tasted them individually, and the folks at our table especially loved the Hop Crisis Imperial IPA. We also agreed wholeheartedly that the beer and food pairings all worked incredibly well.
So this was the first beer and food paring dinner that wifey and I ever attended, and it was awesomely memorable. I already know that as far as such dinners are concerned, that this one will be tough to beat. We lucked out with our table mates and just felt like VIPs throughout the dinner. Even the general manager, Andre', after introducing himself and the restaurant at the start of the evening, checked in on us to ask if there was anything he could do for us.
I'm so glad to have been able to attend this sold-out dinner. And of course, nothing is better than the fact that I was able to share this wonderful experience with wifey.
Always Grateful,
~Andy