After wifey and I jotted down our first set of tasting notes on four Firestone Walker beers about two months ago, we enjoyed pairing these beers with some of our dinners.
Solace (summertime fusion wheat ale) with eggplant casserole with tomato and mozzarella.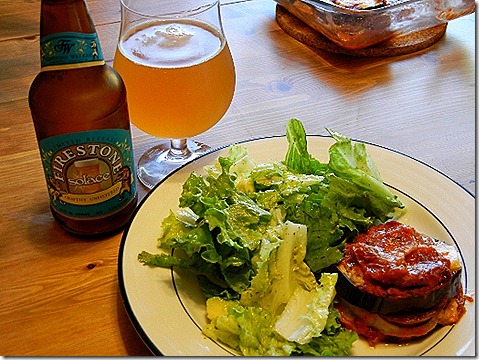 Pale 31 (California pale ale).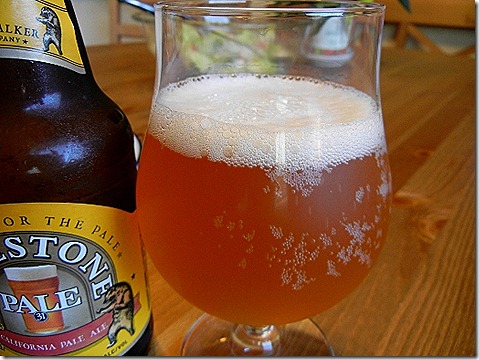 With flatbread, more eggplant, and egg, tomato, and avocado salad.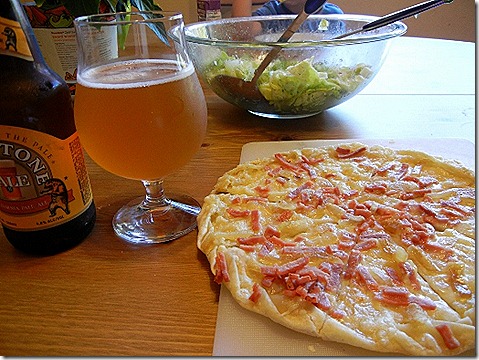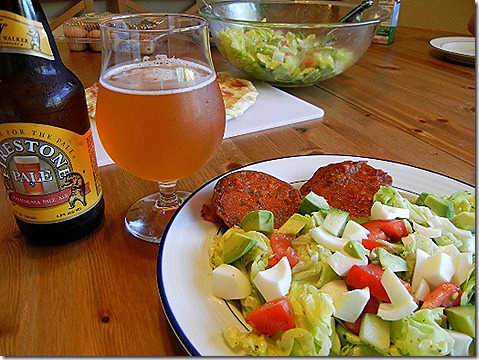 Union Jack (American IPA).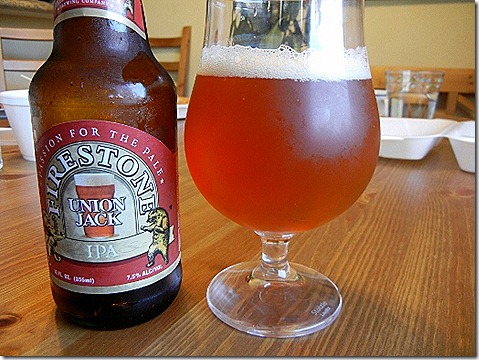 With grilled salmon.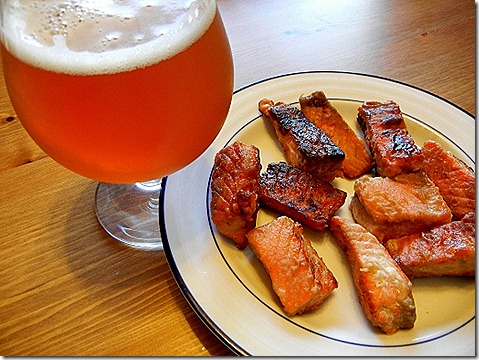 And grilled salmon, avocado, and tomato fajita.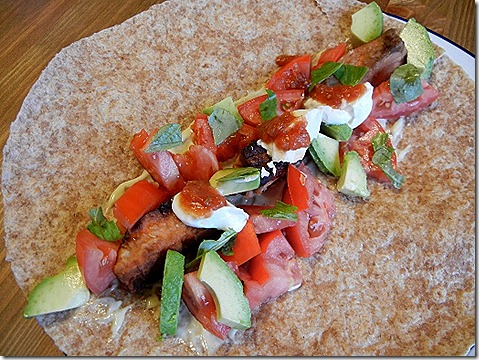 Solace again.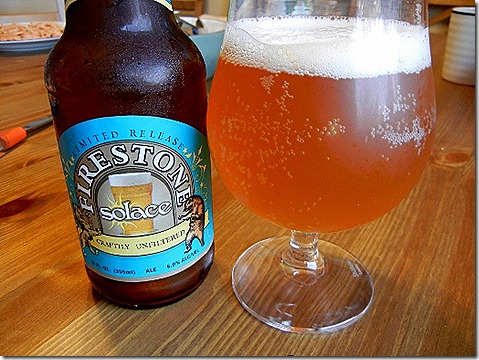 With brown rice pasta.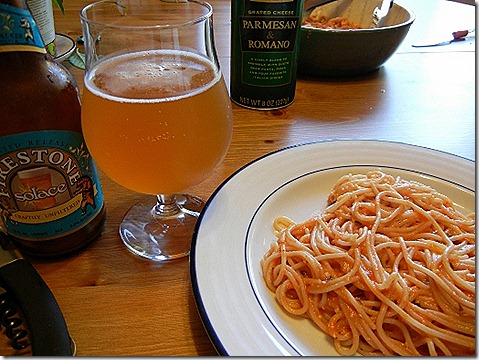 DBA (English style bitter/amber ale).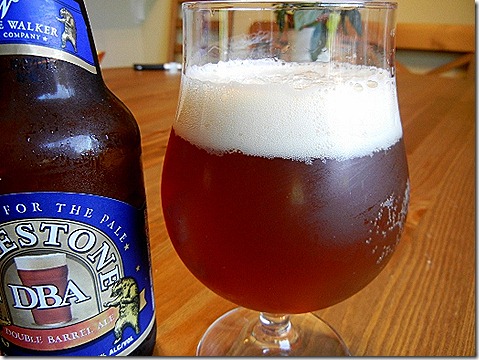 With tomato and Greek yogurt soup.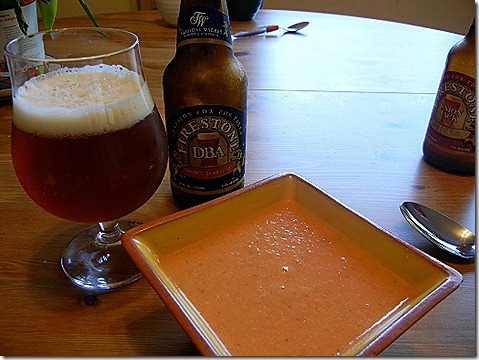 DBA with chili and onion hot dogs.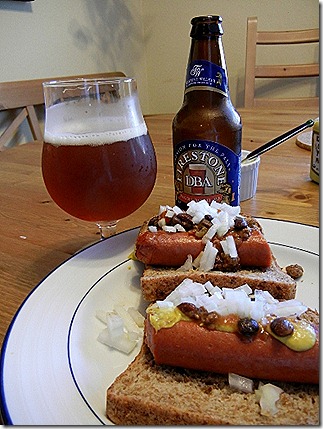 We also later got a bottle of Walker's Reserve at our local Whole Foods.
Walker's Reserve (American porter, 5.8% ABV).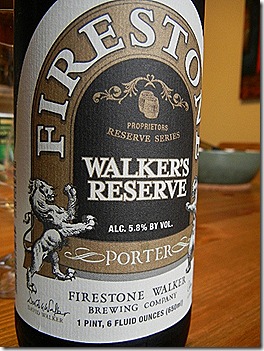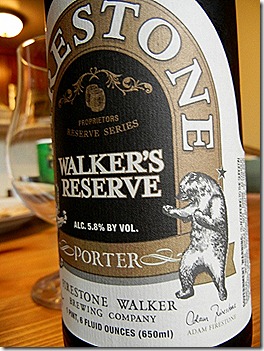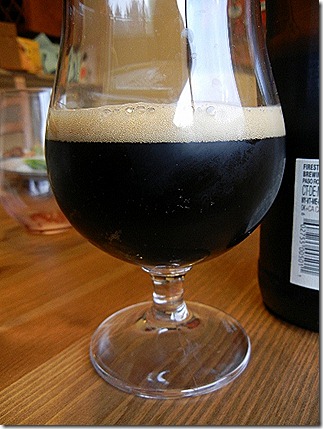 To go with brown rice pasta and meatballs.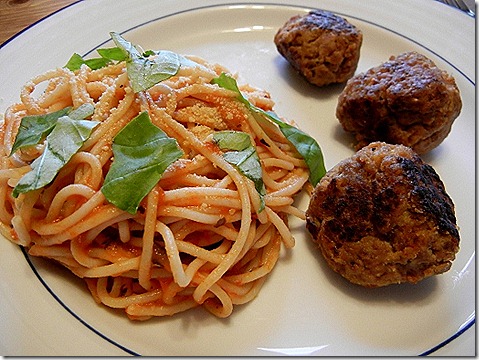 For a long time, I've simply had plain, ol' water with most dinners. Used to have wine with dinners from time to time. These days, I'm really enjoying having some good beer along with dinner.
I really, really appreciate wifey's home cooking, which reminds me that I haven't cooked in ages. Must change that ASAP.
Always Grateful,
~Andy