After a visit to our local BevMo roughly two months ago, we picked up several beers from Escondido's Stone Brewing. I had to get my hands on their Ruination again, after having tried some earlier in the summer.
And with that intro. out of the way, let's get to the pics:
Stone IPA/India Pale Ale (America IPA, 6.9% ABV).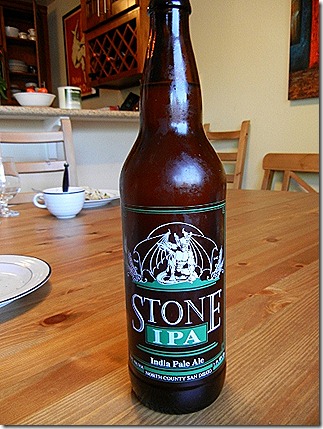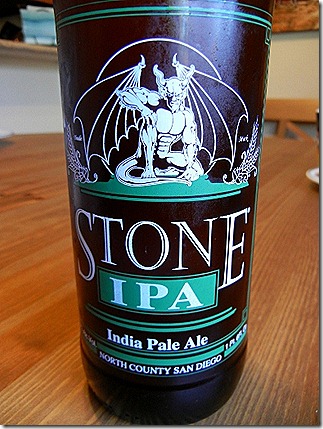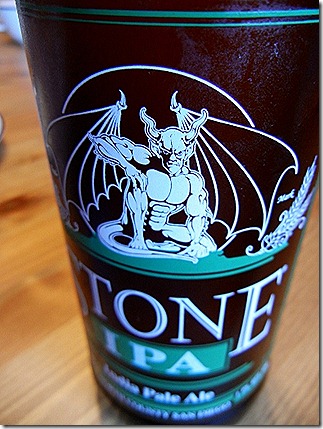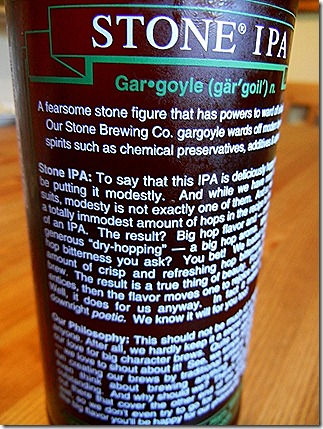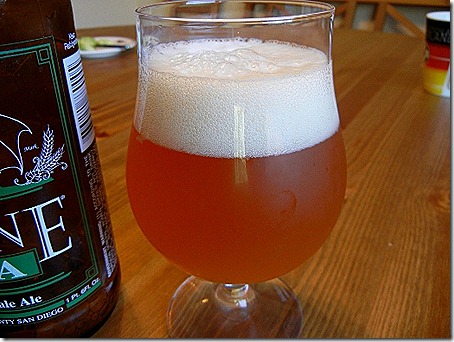 With creamy, bacony pasta with mushrooms and peppers.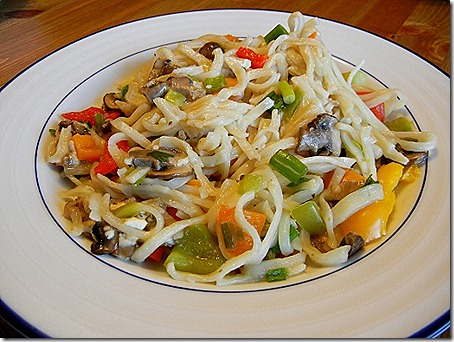 Stone Ruination IPA (American Double/Imperial IPA, 7.7% ABV).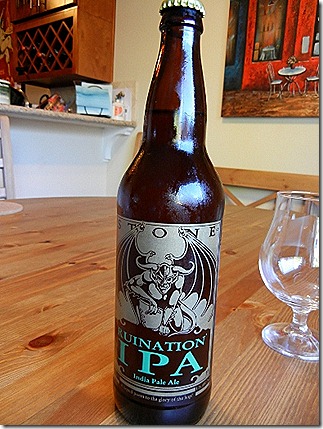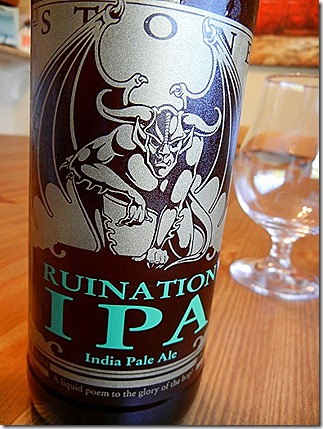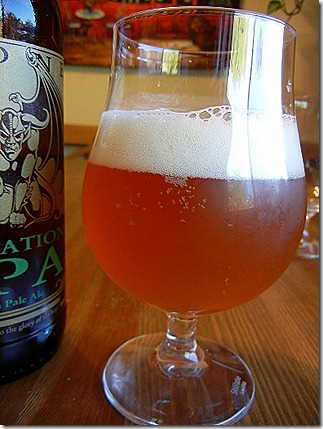 With heirloom tomato, basil, and mozzarella cheese on European bread.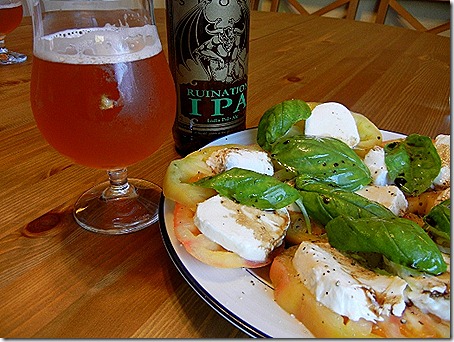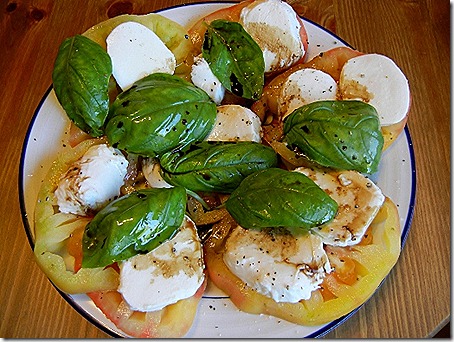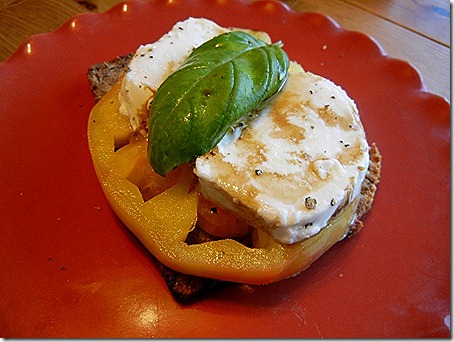 Stone 15th Anniversary Escondidian Imperial Black IPA (American black ale, 10.8% ABV).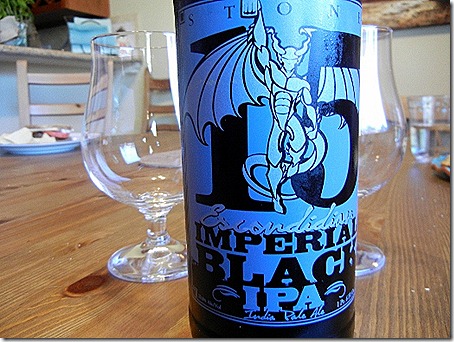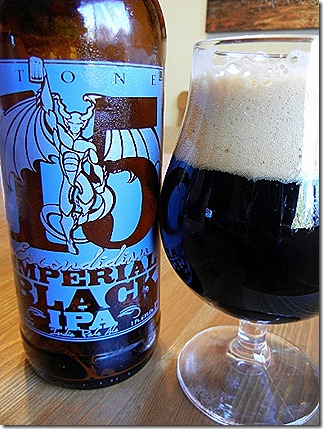 With a hamburger.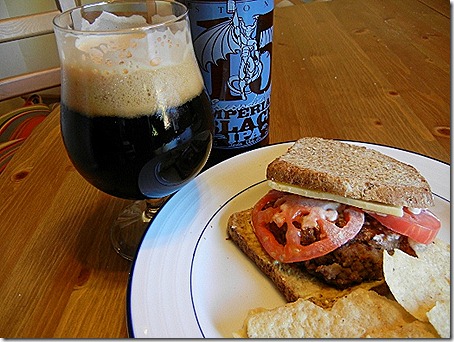 These Stone Brewing Co. beers represented their respective beer styles awesomely, and they went well with the delicious meals.
Speaking of the meals, thank you very much, wifey, for the cooking. For the record, I did assist in putting together the tomato, basil, and mozzarella plate – yeah, I know, but at least I contributed a little something finally on the cooking/meal preparation front.

Always Grateful,
~Andy