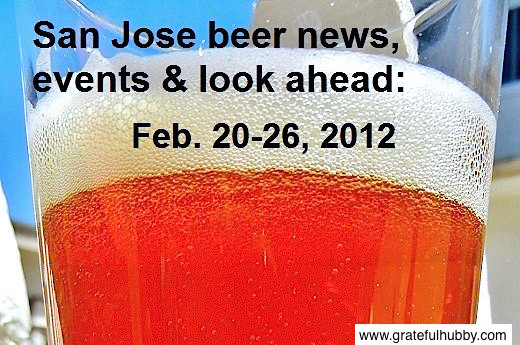 Beer News
SF Beer Week began Friday, Feb. 9, 2012 and concludes this evening, Sunday, Feb, 19, 2012. Of note were the new San Jose area participants added to this year's South Bay lineup. A number of hosts have already reported record attendance numbers for their Beer Week event(s), including Harry's Hofbrau in San Jose, the 3rd Annual Meet the Brewers Festival presented by Tied House/Hermitage Brewing and BetterBeerBlog, the South Bay Brewmasters Dinner at Palo Alto's California Cafe, and the SJ Beerwalk in Japantown hosted by Jack's Bar & Lounge and Dishcrawl.
Beer Events
Sat., Feb. 25, 2012, 4pm-8pm: February Fest at Morgan Hill's El Toro Brewing Co. Brewpub – a German beerfest with food specials and live music.
Looking Ahead
Sat., April 28, 2012: Announced yesterday, the second SJ Beerwalk event has been set for April 28. It will have an IPA theme. More details will come soon.
Sat., July 21, 2012, 12pm-8pm: Summer KraftBrew Beer Fest 2012
[This post was shared on Examiner.com.]