From the better-late-than-never files (AKA the I-took-these-pics-and-I'll-post-them-no-matter-how-old-they-are-dang-it files) are pics from previous Moveable Feast food truck gatherings.
I caught the craft beer bug early last year. But at the time, I already had the food truck bug. In fact, it was the presence of the food trucks at the San Jose Meet the Brewers beer festival last year in February that enticed me to attend in the first place. And it was seeing the lively San Jose beer scene up close and personal at the beerfest that stoked a deeper interest in craft beer in general and then local craft beer in particular that continues today.
Still, I'm always keeping tabs on the South Bay food truck scene. This post is a lengthy catch-up post, and its timing coincides with the one-year anniversary of the historic San Jose food truck festival called SJ Eats (later to become Moveable feast) that took place last April 2011.
Today, the San Jose food truck scene is popular and continues to expand, and most of the credit goes to the Moveable Feast founders Ryan and Christine Sebastian, owners of San Jose's Treatbot karaoke ice cream truck (for those not already familiar with Treatbot, yes you read that correctly – karaoke and ice cream truck).
Let's get to the pics already!
From Oct. 8, 2011 in West San Jose.
FOOD TRUCKS:
An the Go – Garlic Noodles
Chairman Bao – Baos
Hiyaaa! – Fushion
Iz It – Hawaiianese
MoBowl – Rice Bowls
The Wow – Silogs
Treatbot – Karaoke Ice Cream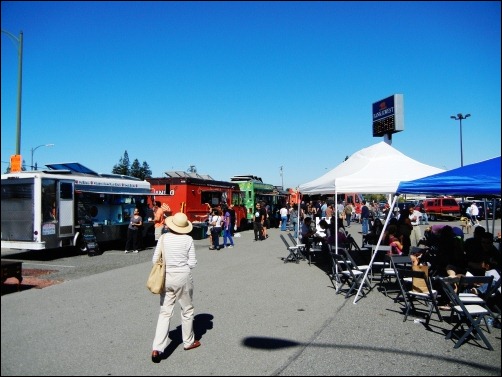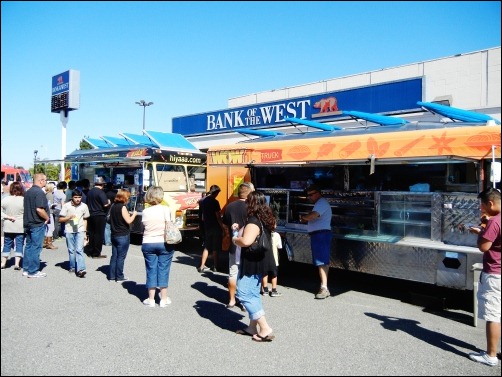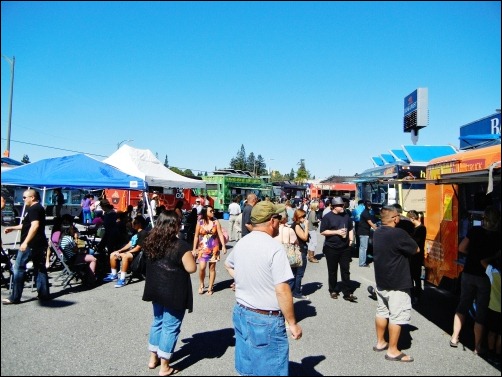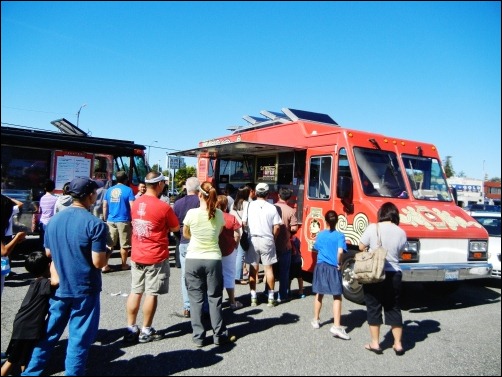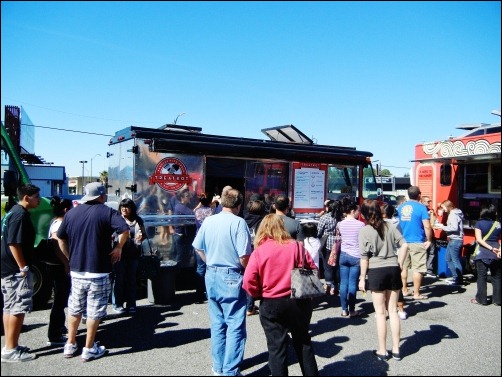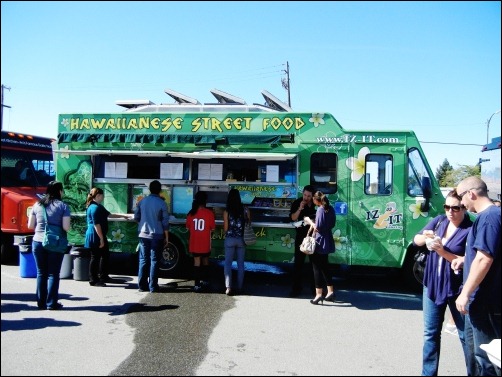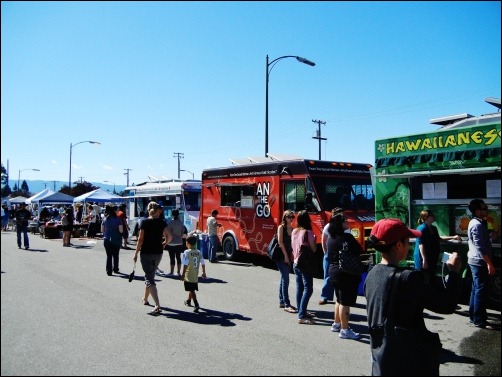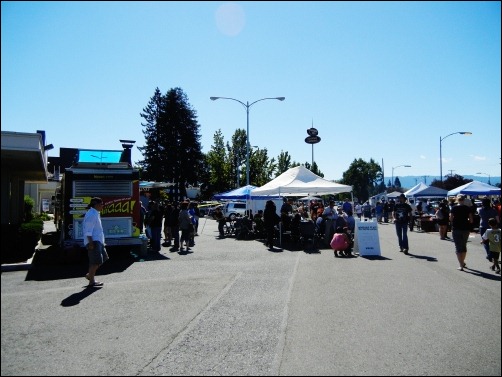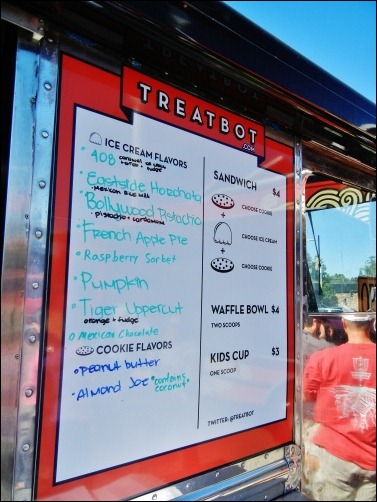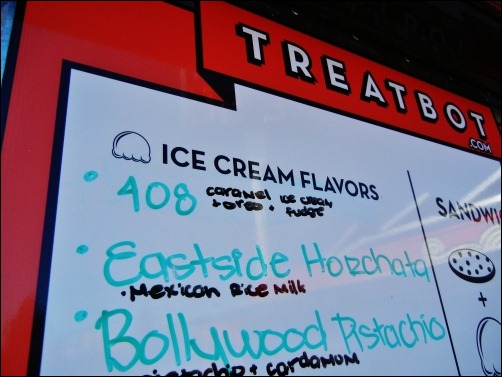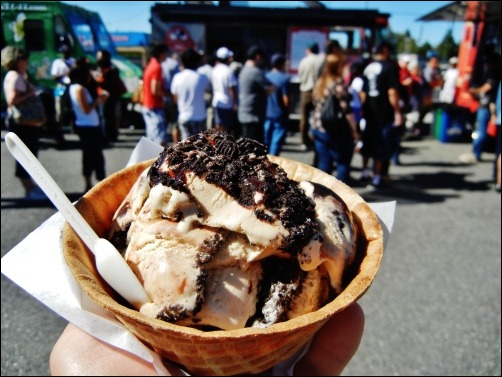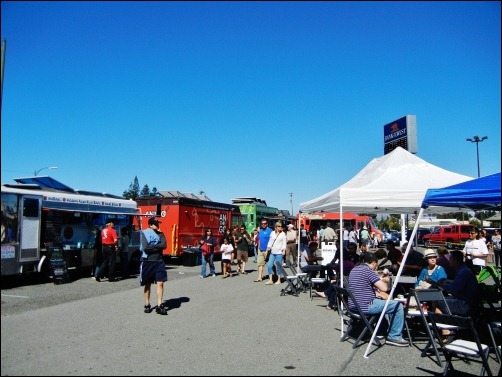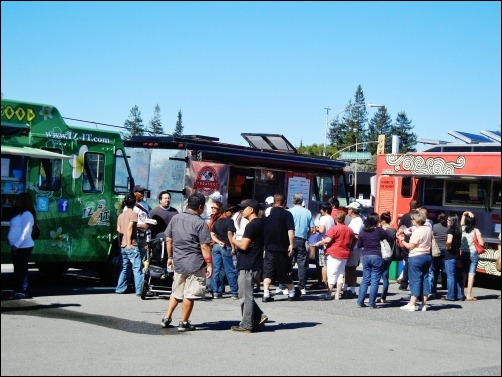 The "408" from Treatbot is one of their signature flavors, and I certainly see why.
From Oct. 22, 2011 (West San Jose).
Hiyaaa
MoGo BBQ
O Mi Ninja
Rice Rockit
Sanguchon
The Wow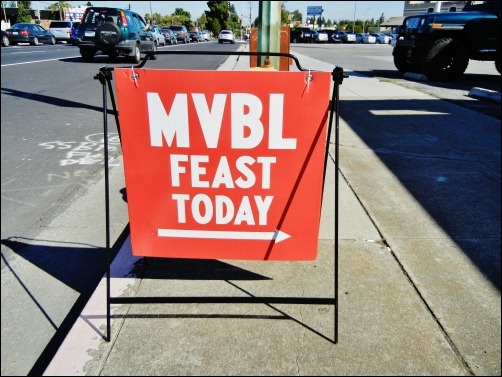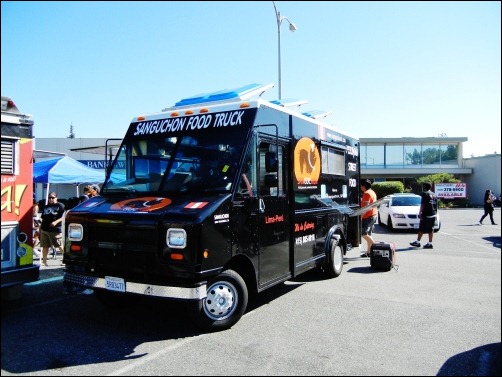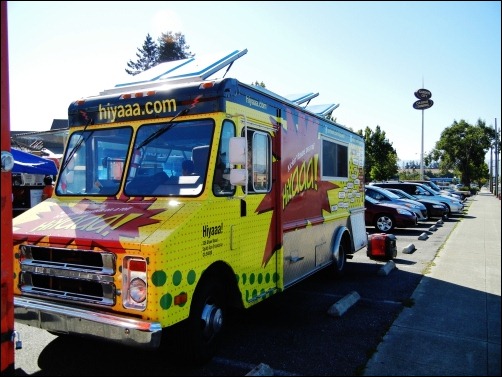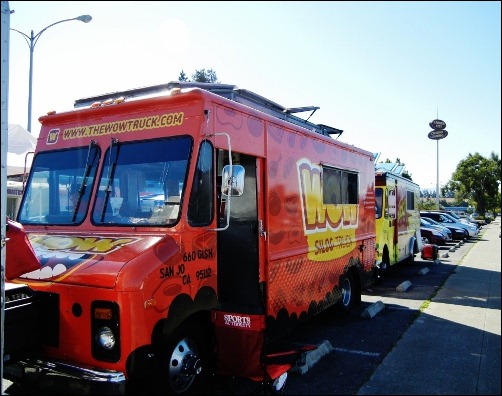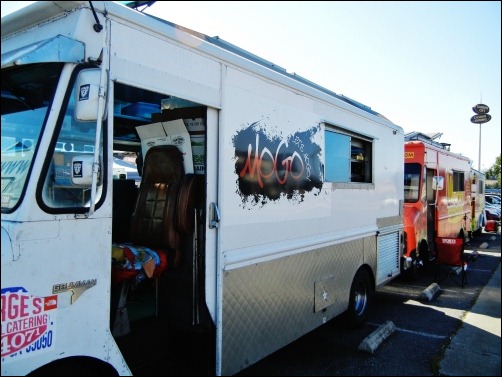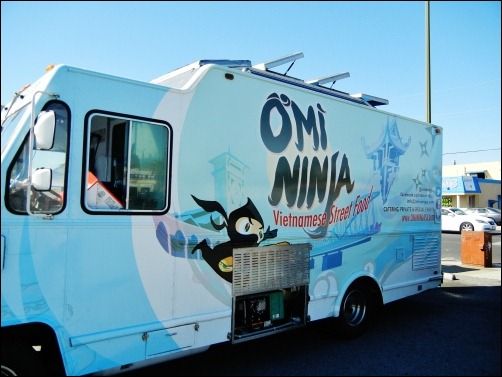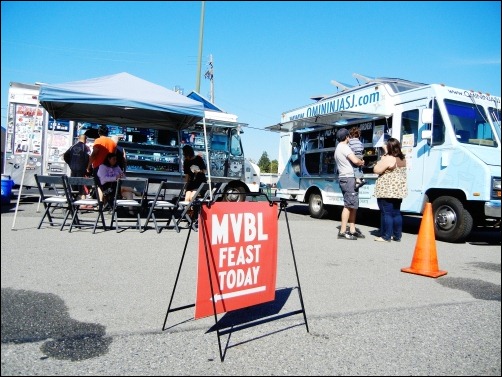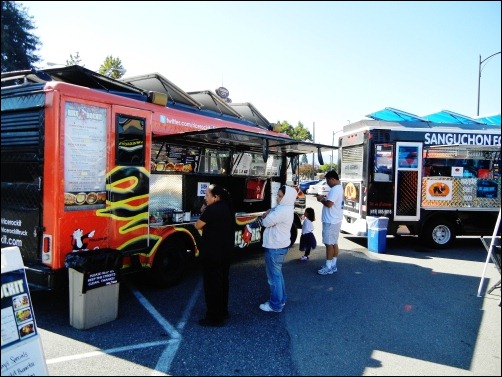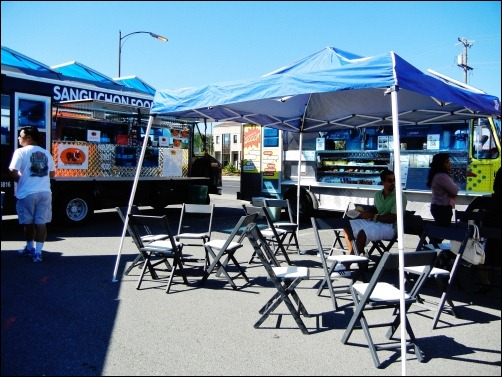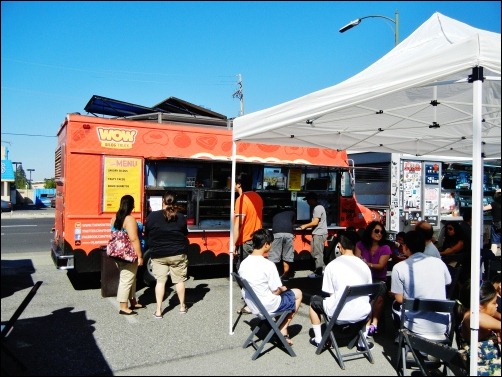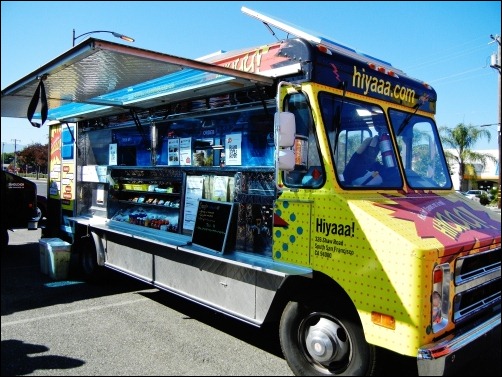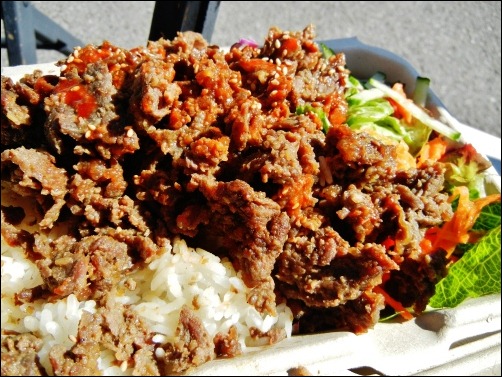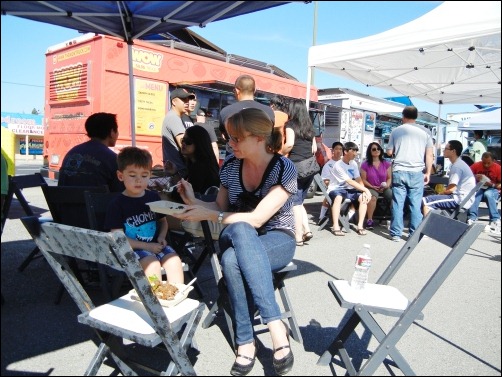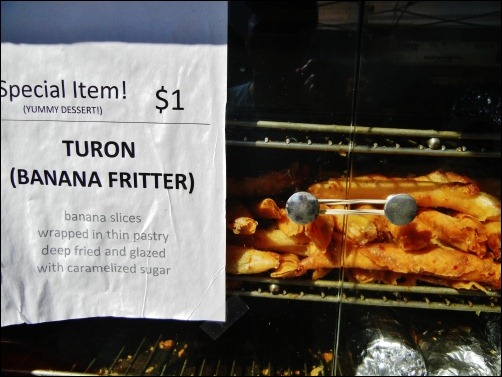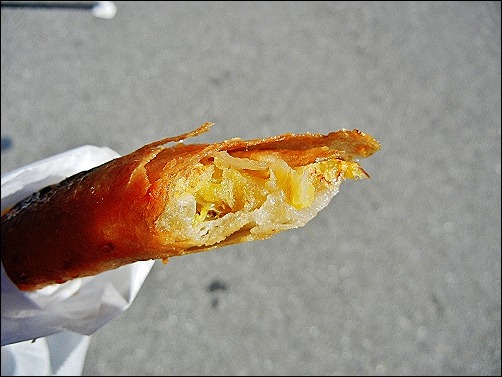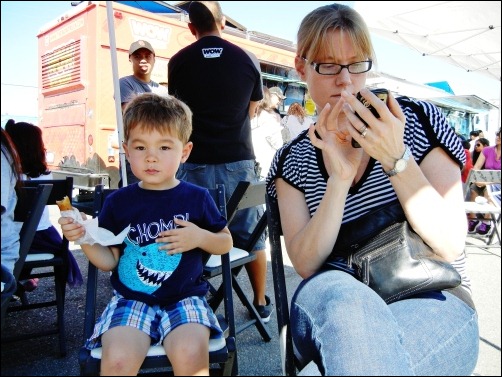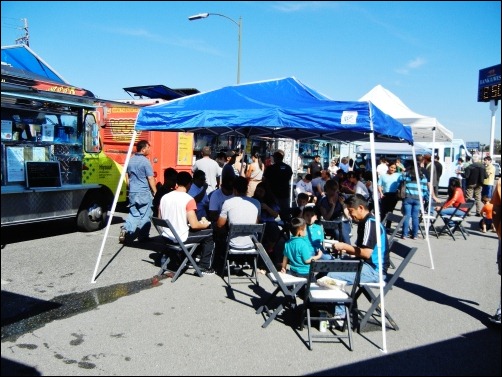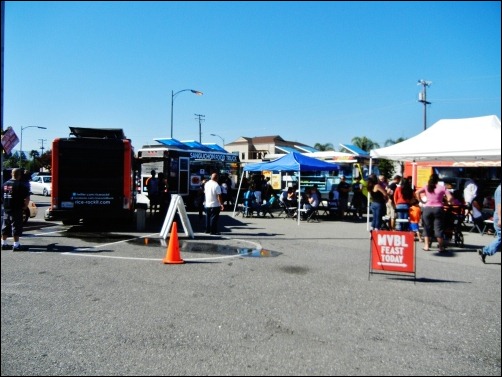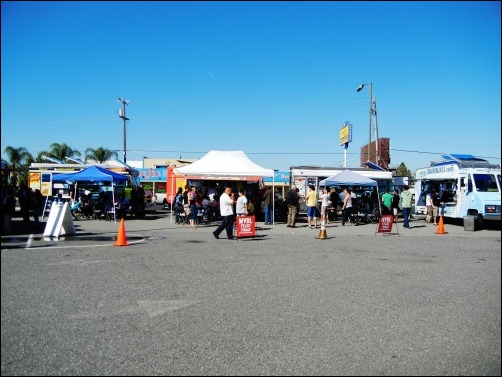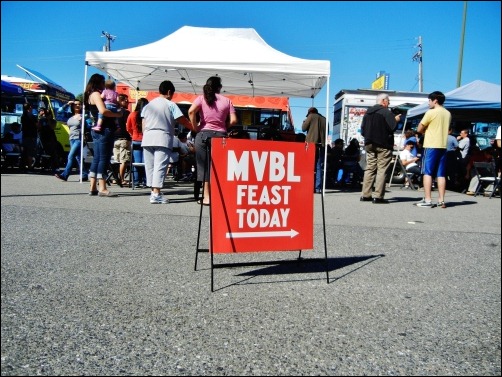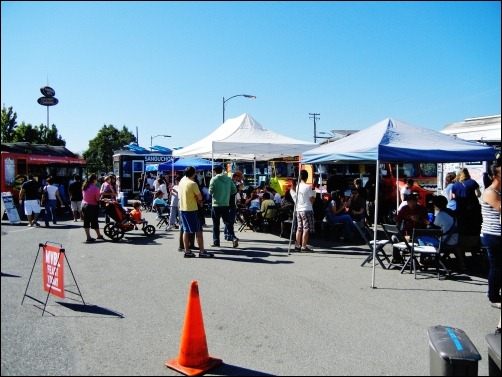 Those banana fritters from the WOW truck are addicting. Is it possible to have just one?
From Dec. 17, 2011 (West San Jose).
Chairman Truck – Baos
Louisiana Territory – Cajun
Nom Nom – Vietnamese
Sanguchon – Peruvian
The Wow – Silogs
Treatbot – Karaoke Ice Cream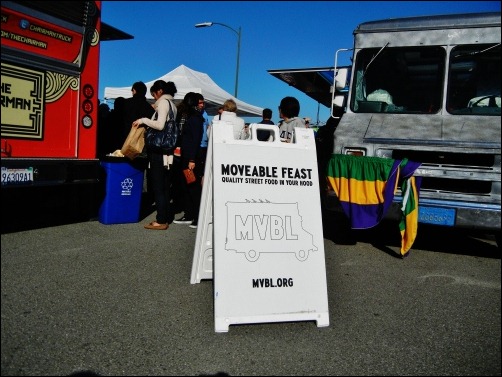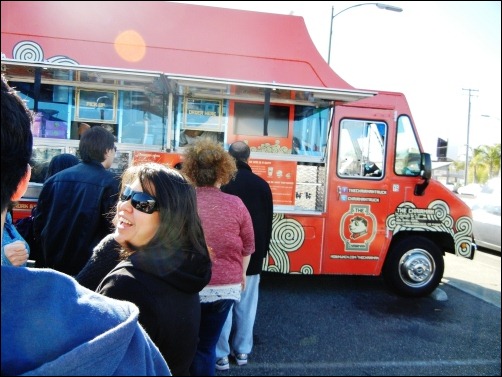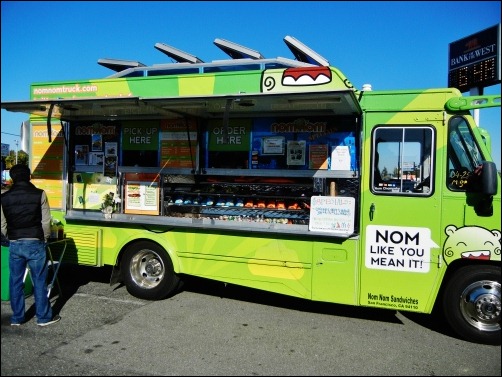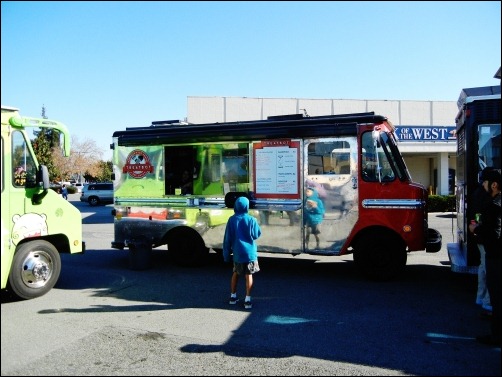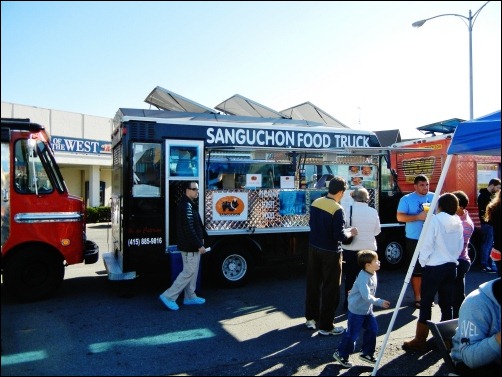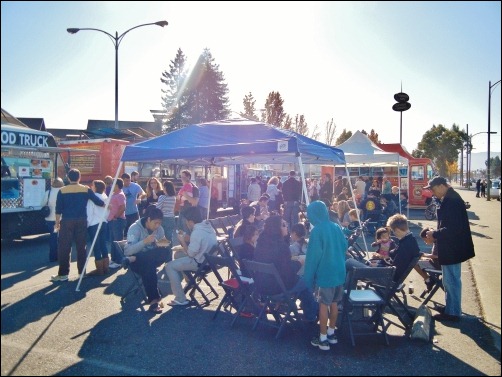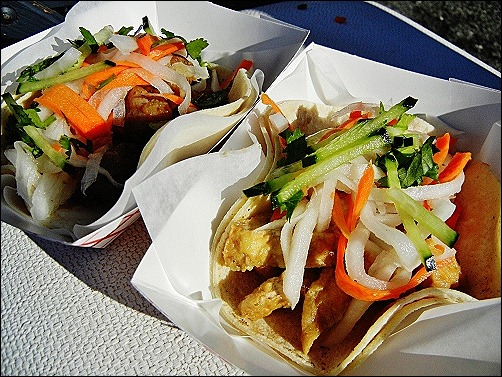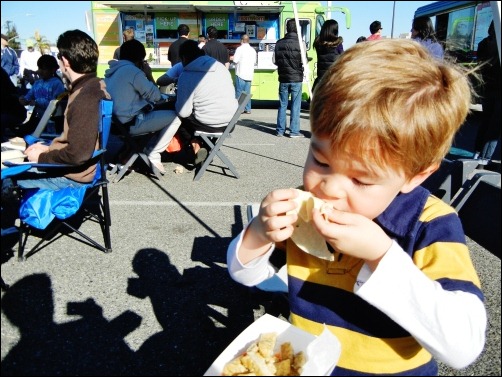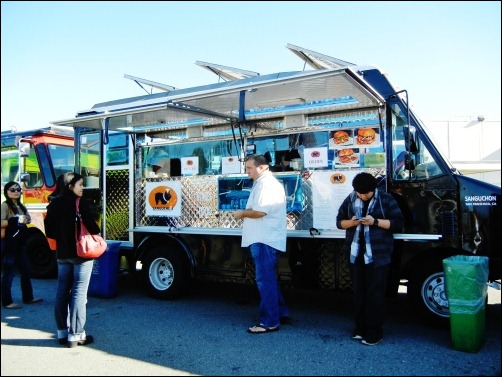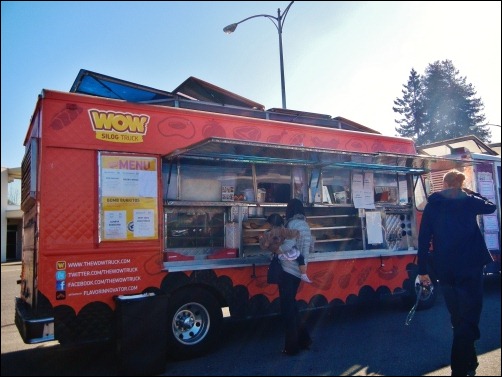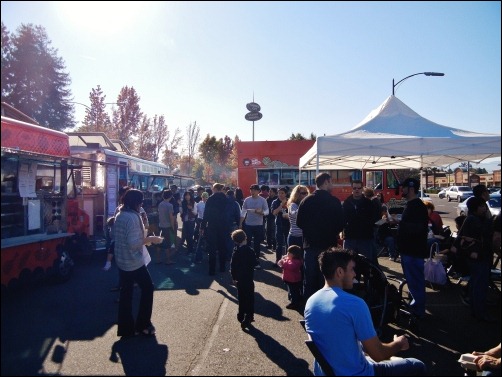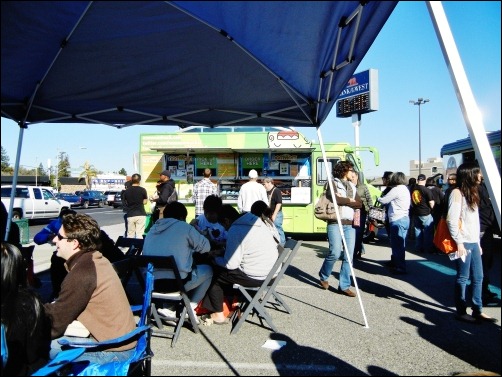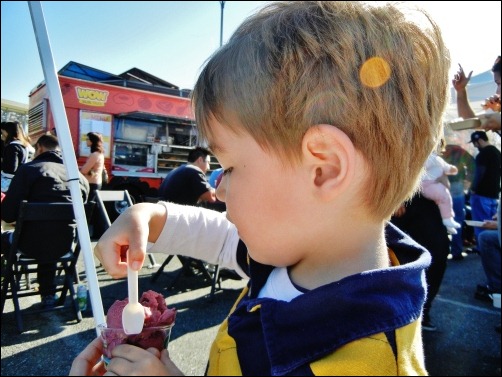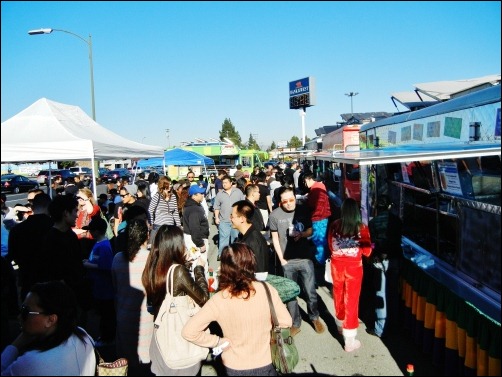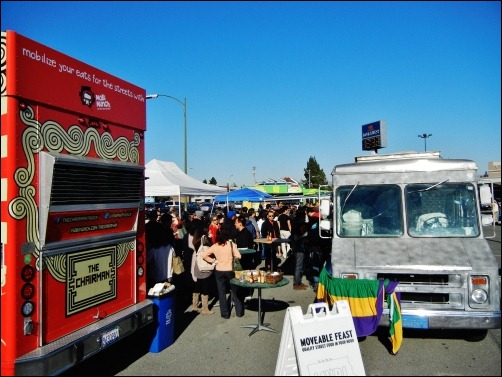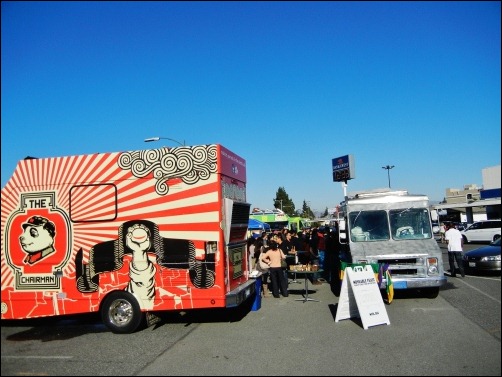 The tofu tacos from the Nom Nom truck were a delight with their fresh ingredients.
From Feb. 4, 2012 (West San Jose).
FOOD TRUCKS:
Chairman Truck – Baos
KoJa Kitchen – Japanese/Korean Fusion
Louisiana Territory – Cajun
MoGo BBQ – Korean Fusion
Sanguchon – Peruvian
Treatbot – Ice Cream
Wow Truck – Silogs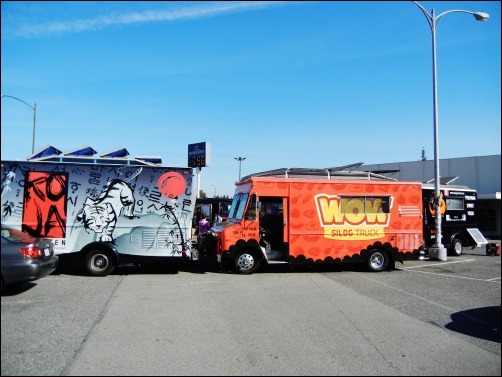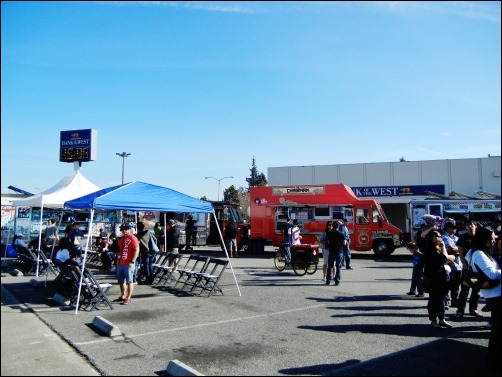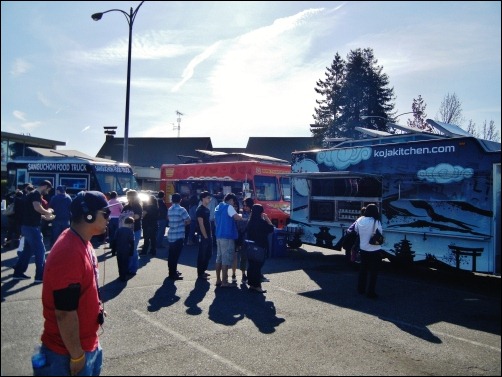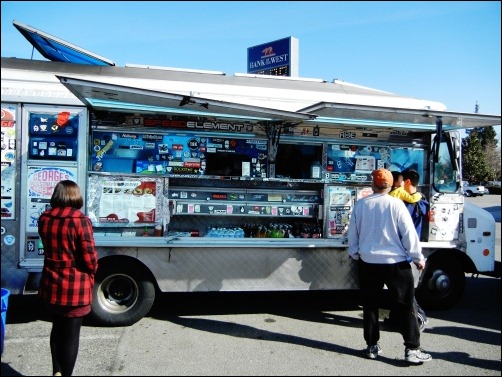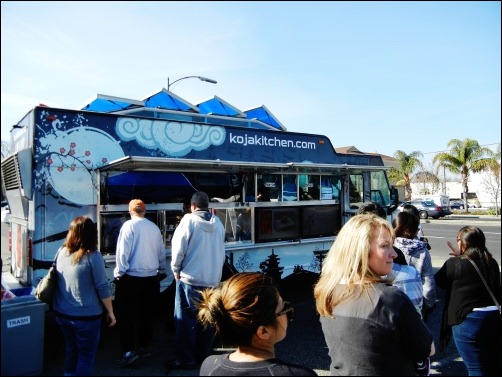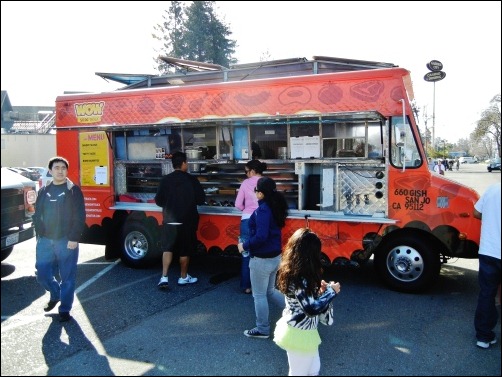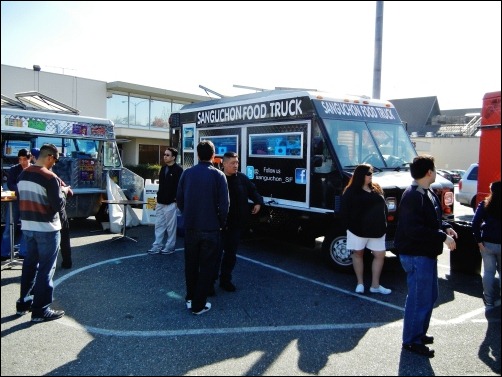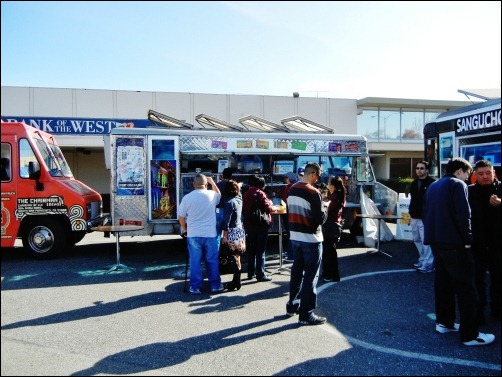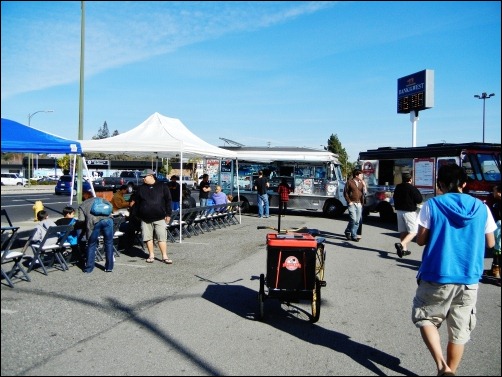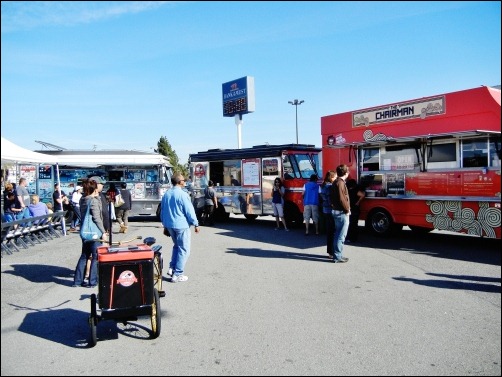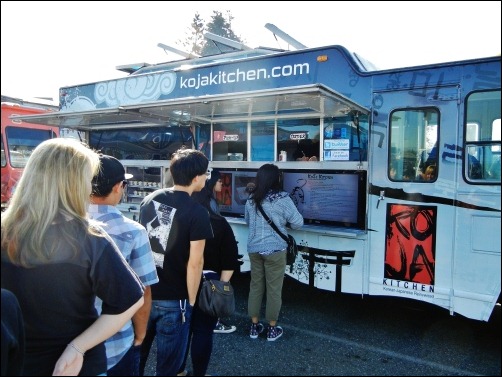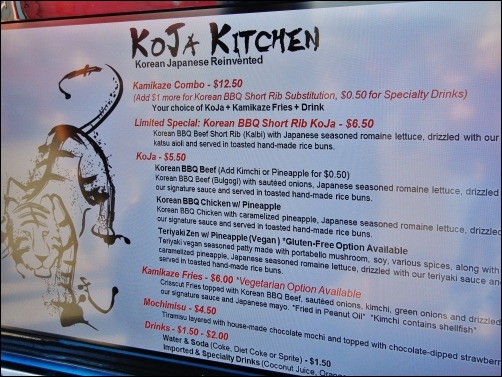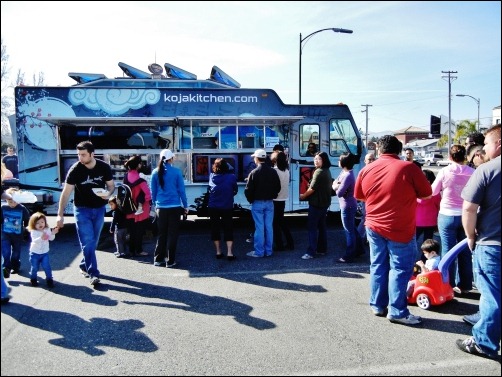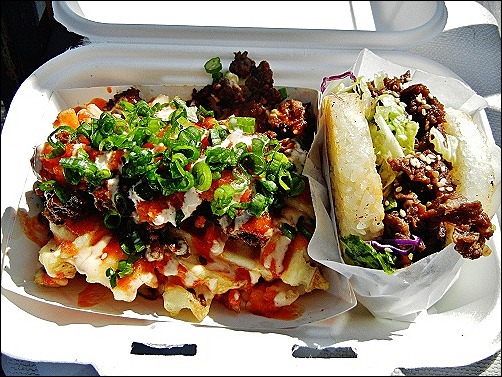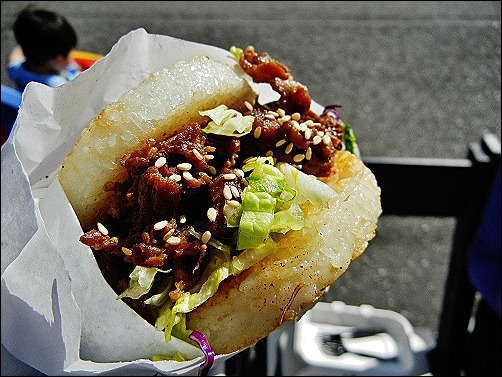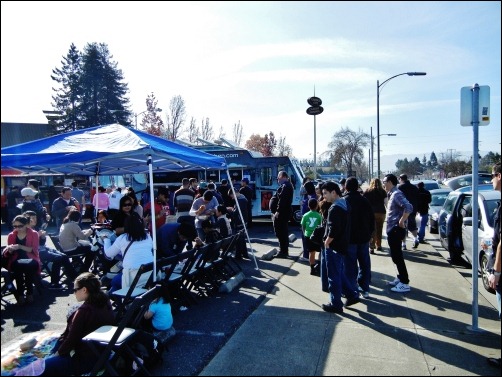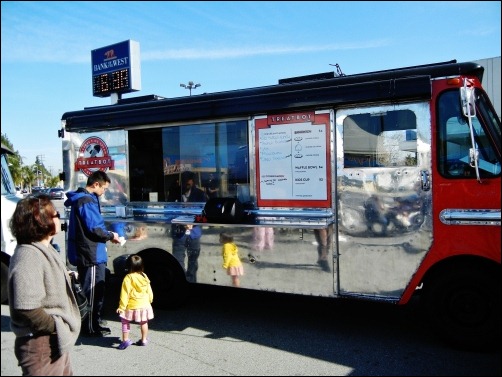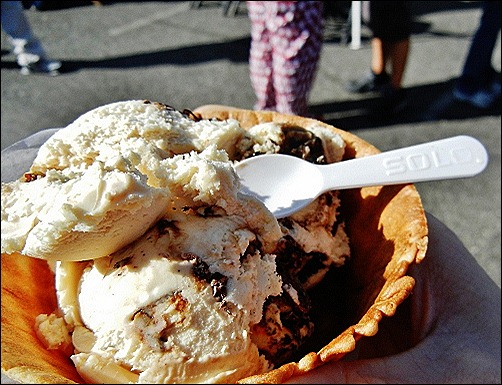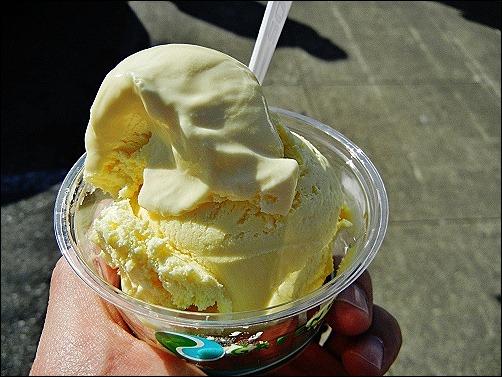 It appears that shortly after we left this particular day in early February, the crowd kept getting larger as Moveable Feast announced on Facebook, "Thank you for supporting quality street food in your hood. We had a record breaking Saturday with 1,000 visitors in 3 hours!" Moveable Feast would go on to announce new attendance records as well as new locations throughout the San Jose area.
Since February, we've driven by the West San Jose spot a number of times but have had to pass right on by upon seeing the large crowds. It's a bummer missing out on good food, but the huge turnouts are awesome sights to behold.
Always Grateful,
~Andy