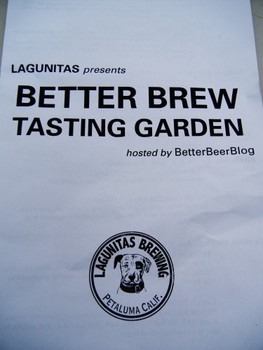 This year's 2012 Better Brew Tasting Garden craft beer festival takes place this upcoming Friday, June 1, 2012 as part of the 5th Annual SubZERO festival of arts and culture in downtown San Jose. Hosting this beer festival will once again be BetterBeerBlog, the South Bay's premier beer blog.
Breweries currently scheduled to participate include the following:
By all measures, last year's inaugural Better Brew Tasting Garden was quite a success. But BetterBeerBlog's Peter Estaniel has been busy seeking ways to make his beer festival even better, such as listing clear information as to when breweries will be shutting down – 10 p.m. except for sponsor Lagunitas Brewing Company, which will be staying open until 10:30 p.m.
In the midst of festival planning, Peter took time to share what festival goers can expect at this year's Better Brew Tasting Garden as well as 3 tips for those new to craft beer and to this beer festival.
Last year's festival was awesome according to many folks who attended. Yet this year's looks to be even better. What developments and changes are there to make this event even better?
Last year was quite a time for us. It was the first beer festival we had nearly full administering power over, and I could feel the pressure to put on a solid event. Looking back at what we did, we identified key areas we thought could use improvement, and we worked to remedy those things.
Perhaps the biggest improvement to the Better Brew Tasting Garden at SubZERO this year is the inclusion of more breweries. I counted myself lucky to have had 6 craft breweries in the festival last year. I mean think about it, a blogger (of all people), is asking his local breweries to be part of a beer festival he's putting on. All the breweries that showed up did so as a favor to me, and I am deeply grateful for their kindness.
This year, the number of breweries present has doubled. Brand new craft breweries such as Strike Brewing Company and Sante Adairius Rustic Ales will be pouring for the first time, while established craft breweries such as Seabright Brewery, Santa Cruz Aleworks, and Peter B's Brewpub will be making their first appearance.
Regional craft breweries such as Stone Brewing Company and Firestone Walker Brewing will also be pouring at the Better Brew Tasting Garden this year.
One of the most exciting things is that Gordon Biersch will be debuting a new craft beer at the festival. I've probably said too much already.
We're also focusing more on streamlining the check-in process to get guests into the Better Brew Tasting Garden more efficiently, simplifying the pricing structure, and attempting to do a better job of setting (and meeting) expectations. Boring stuff, I know, but necessary.
What suggestions do you have for those new(ish) to craft beer and checking out this beer festival perhaps for the first time?
For those new to craft beer I have 3 main suggestions. First, don't settle on just one brewery! We all have our favorites, but with 15 breweries in representation, this is the perfect opportunity to try something new. Some breweries may have a single craft beer pouring but others will have as many as 6! Experiment! Be adventurous! You just may be rewarded with a new favorite.
The second thing I would suggest for festival attendees is to take the time to talk to your local brewers. In many cases, the people who actually make the craft beers we like will be there pouring. Ask them how they made their beers. Let them know if you loved it (or didn't love it). Ask them where you can buy their beers outside of the festival. The point is they're there to not only serve their craft beers but to get to know their customers as well.
Lastly, take the time to enjoy the SubZERO Festival as a whole. There's a whole festival of art and music surrounding the Better Brew Tasting Garden. I'm actually jealous that I can't go out and take in the scene.
Anything else you'd like to add?
With regards to the Better Brew Tasting Garden, there's not much else I can add. I would like to say that the SubZERO Festival is in its 5th year and is a showcase of the art, culture, music, food, and craft beer of San Jose.
San Jose has an unwarranted reputation of being a city without culture. While our art and music scene may not be as robust as our neighbors to the north, we do have one! Even if you're not into craft beer, come out and support our hard working, local artists and musicians and see just what our city has to offer.
For more information

The SubZERO festival and the Better Brew Tasting Garden both start at 6 p.m. Whereas the SubZERO festival ends at 12:00 a.m., the Better Brew Tasting Garden will close earlier. Please see the event pagefor the details. Also, according to a recent tweet from BetterBeerBlog's Twitter account, tickets to taste are priced as follows: 1 ticket per taste (1/2 pour) and 2 tickets for a full pour available only at Lagunitas. A ticket is $3, but you can purchase 4 tickets for $10.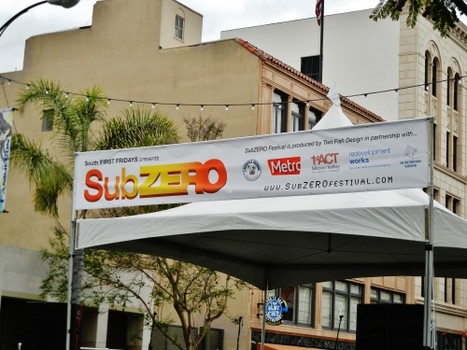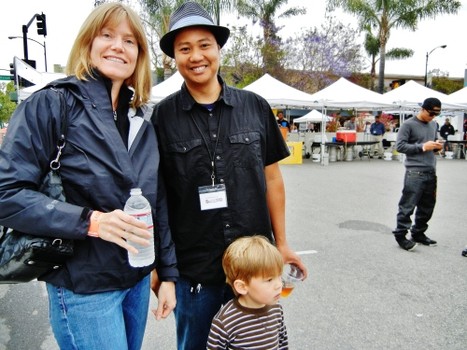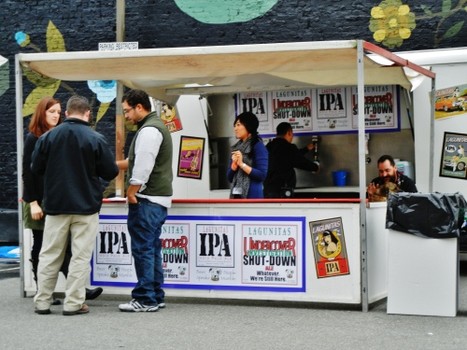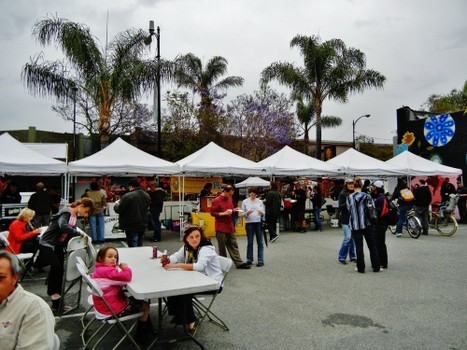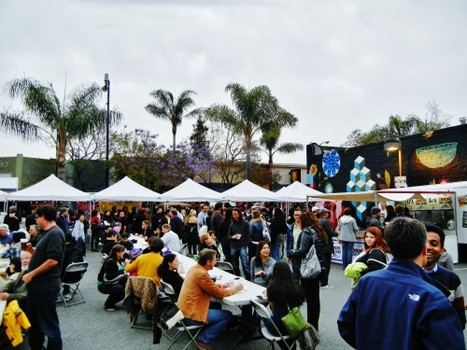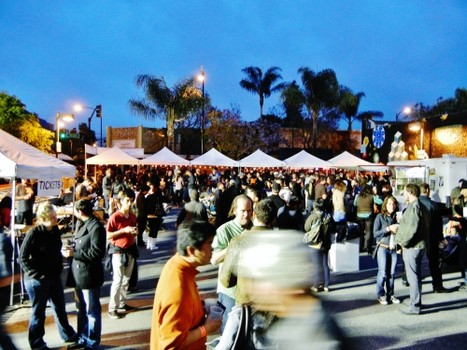 [This post was shared on Examiner.com.]