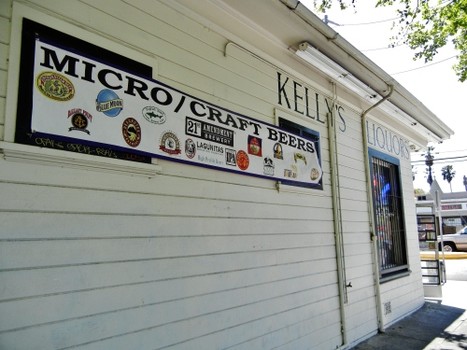 Kelly's Liquors in San Jose is located at 498 North Fourth Street and is a part of the Hensley Historic District, one of San Jose's oldest neighborhoods and renowned for the large concentration of Victorian homes in the central city area.
The area is also listed on the National Register of Historic Places and was adopted as a local Historical Landmark District in 1990.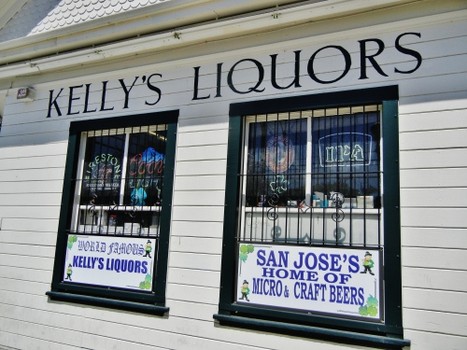 Owned by the same family since 1938 (current owner is Dennis Kelly), Kelly's Liquors has recently cultivated a stellar reputation among the San Jose craft beer community.
In addition to their craft beer offerings, many beer fans appreciate the high level of customer service, ranging from friendly employees who are enthusiastic about good beer to the Kelly's Liquors Facebook page where customers are kept up-to-date on the latest arrivals of sought-after beers.
As a testament to the good-natured vibe at Kelly's Liquors, they were selected by editors in the Metro's best of Silicon Valley 2011 issue as the "Best Family Friendly Liquor Store."
And the person who deserves much if not all of the credit for leading the craft beer charge at this popular bottle shop is manager Jake McCluskey.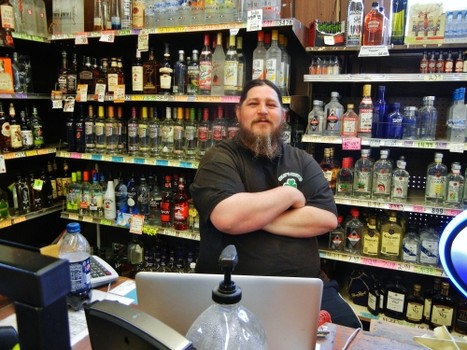 Jake recently took time to share a little about himself and answer some beer-related questions, including how he began with Kelly's Liquors, where he goes for good beer, and his thoughts on the South Bay craft beer scene.
What is your personal and/or professional connection to San Jose and the South Bay?
I moved to San Jose from New England in 2000. With all of the diversity and culture I instantly felt that San Jose was right where I needed to be.
When, where, and how did your passion for craft beer start?
I was at a friend's barbeque a few years back when we ran out of "real" beer. My friend offered me a Racer 5 which I reluctantly accepted. The color, aroma, and taste just blew my mind. Up to this point I believed my television – that beer was just yellow, fizzy stuff.
When did you join Kelly's Liquors, and did you start offering craft beer right away?
I started with Kelly's Liquors in 2005 after being laid off from the semiconductor industry. We always had a small craft beer section but shortly after that first Racer 5 we began expanding it.
The customer response was huge. This motivated us to seek out those hard-to-find beers and to keep all the seasonal releases in stock. We are fortunate enough to know some great beer distributors.
Is there a growing interest in craft beer among your customers?
The interest and knowledge level of our customers is outstanding. Our customers range from craft beer newbies all the way to certifiable beer geeks. The most enjoyable part of my job is watching that transition happen.
We recently have begun to offer mix-and-match 6 packs. This is a great way to help bridge the craft beer learning curve.
What are you favorite places to get good beer?
Hands down my absolute favorite place to drink great beer on tap is Good Karma. I also love what Harry's, Jack's, Wine Affairs, and SmokeEaters are doing.
What's your take on the current craft beer scene in the San Jose area? What's your sense of the history of the craft beer scene in San Jose and the South Bay up to today? How has it changed over the recent years? Where do you see it going? What would you like to see happen?
We continue to sell more and more good beer, and judging by the interest and attendance of events such as KraftBrew and the Beerwalk, I think the local craft beer scene is booming.
It is nice that we no longer have to leave San Jose to get great beer or to attend events. I would love to see San Jose have our own beer week.
Anything else to add?
I would love to invite your readers to come check out Kelly's. We are located at 498 N. 4th St. right here in San Jose. They can also check us out at our website or like us on our Facebook page.
We update our FB with all new beer arrivals, and yes, we even update when we get fresh Pliny in.
Just one last thing I would like to add is that all of us at Kelly's – myself, Dennis, T.J., Brandon, Nate, and even Joel – drink and have a passion for the beer that we sell.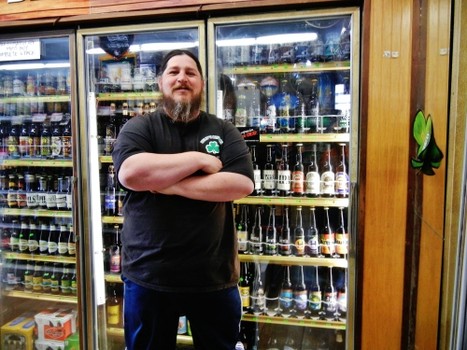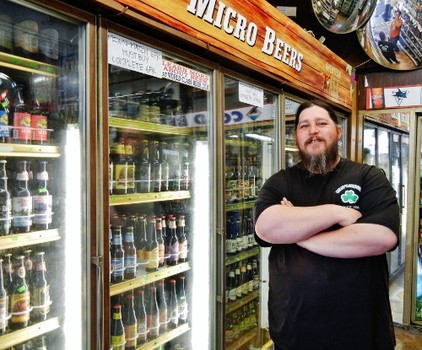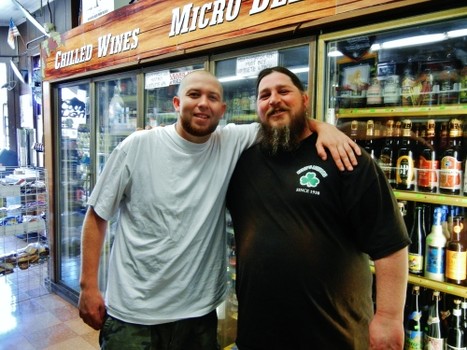 [This post was shared on Examiner.com.]