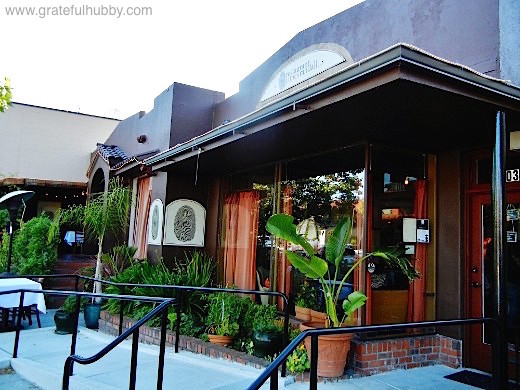 [This post was shared by Andrea on Examiner.com.]
Restaurant James Randall, located at 303 N. Santa Cruz Avenue in downtown Los Gatos, is a cozy, casual restaurant that makes diners feel at home.
Brenda Hammond and her son, Ross Hanson, who is the Executive Chef, opened Restaurant James Randall in 2006. Ross graduated from the California Culinary Academy in San Francisco and worked for several Telluride area restaurants before opening a catering business with Brenda and subsequently Restaurant James Randall.
Chef Hanson's focus is on fresh, local, and seasonal ingredients, and the menu changes frequently to feature what is in season and locally available.
Once a month, Restaurant James Randall puts on a beer dinner, where four mouthwatering dishes are paired with four beers from one brewery. In June 2012, four beers from North San Diego County's Stone Brewing Company were paired with four delicious plates.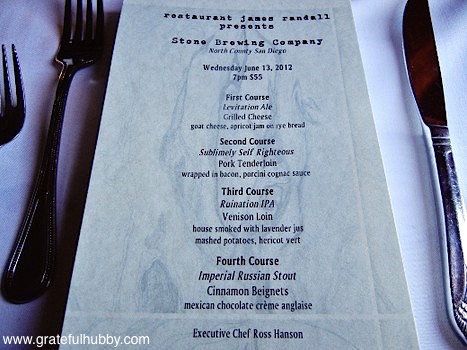 The meal started with an elegant version of a grilled cheese sandwich. Rye bread slices were filled with goat cheese and apricot jam. It was definitely a grown-up version of the childhood favorite. The grilled cheese sandwich was paired with Levitation Ale. The malty and hoppy beer went nicely with the grilled cheese sandwich.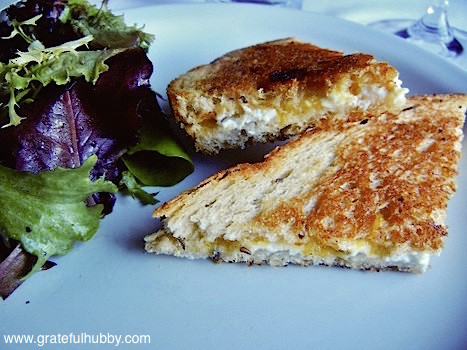 The second course was a pork tenderloin stuffed with mushrooms and wrapped in bacon, served on a porcini cognac sauce. The pork itself may have been cooked just a tad too long for some, but once it was covered in just a bit of the delicious sauce, it was the perfect bite. The sauce also went very well with the beer that was served with the course – Sublimely Self Righteous.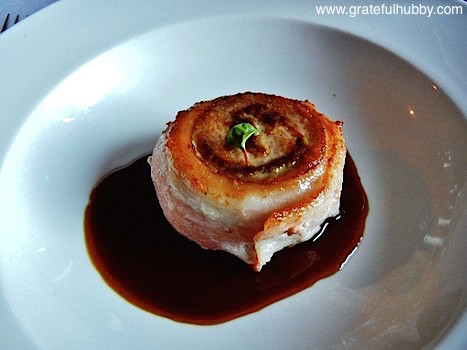 The third course was a moist and tender house-smoked venison loin. The venison was served with lavender jus, mashed potatoes, and haricot vert. The dish stood up nicely to the very hoppy Ruination IPA.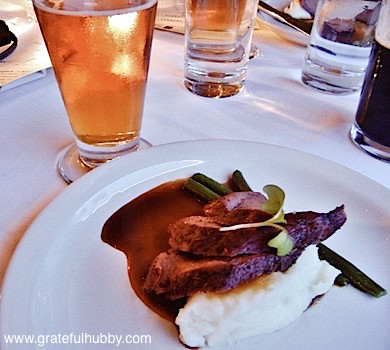 Finally, the meal ended with cinnamon beignets, served with Mexican chocolate crème anglaise. The chocolate went nicely with the coffee notes in the Imperial Russian Stout that was served with the dessert.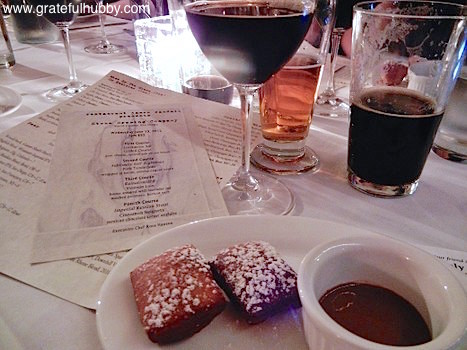 Chef Hanson did a very nice job showcasing how well beer pairs with food. And beer lovers as well as beer novices could not only enjoy the successful pairings but also appreciate the range of beers that are brewed by Stone Brewing Company.
Restaurant James Randall will hold its next beer dinner on the second Wednesday in August. That dinner will feature the beers of Firestone Walker Brewing Company in Paso Robles.
In addition to beer dinners, Restaurant James Randall also puts on wine dinners, and the next wine dinner will be with the Steinbeck family on Wednesday, June 27, 2012, featuring Steinbeck Vineyards wines.