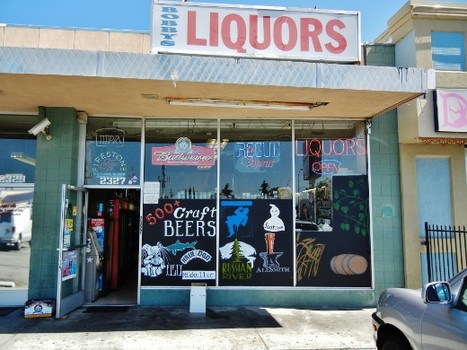 If you are a South Bay beer fan, then chances are you have visited Bobby's Liquors on El Camino Real in Santa Clara and had the good fortune to talk beer with the affable and knowledgeable Sukhjeev Singh, who has customers simply call him by his nickname Dee.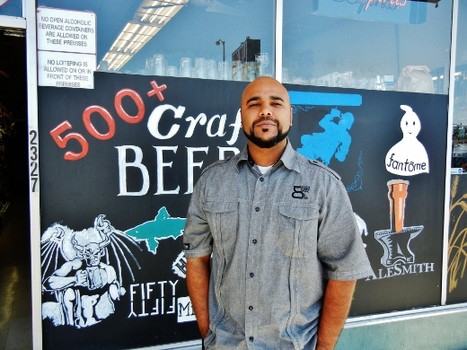 Since roughly four years ago, Dee has steadily grown the beer inventory at Bobby's Liquors, which is owned by his parents, helping to cement its reputation as the premier South Bay craft beer bottle shop.
Dee and his wife, Jen Sandhu, are set to establish their own mark in the South Bay beer scene with the opening of their craft beer bar and tasting lounge ISO: Beers later this fall in downtown San Jose. It will be the first of its kind in the South Bay.
Dee recently took the time to answer some South Bay beer-centric questions, including sharing some more information about the soon-to-open beer tasting lounge.
What is your personal and/or professional connection to San Jose and the South Bay?
I came to the South Bay from India during elementary school and have been here ever since.
When, where, and how did your passion for craft beer start?
About 4 years ago, I had an old keg of Lagunitas IPA at Bobby's, which was very good. I then started trying more of the beers we had at the store, like Rogue. And my interest in beer grew from there.
When did you join Bobby's Liquors, and did you start offering craft beer right away?
My parents started with Bobby's Liquors in 1983, and I helped off and on since I was 18. About 4 years ago after trying and enjoying the beers we had at the time, I sought out more interesting beers and started offering them. The customers liked the beers I was bringing in.
Is there a growing interest in craft beer among your customers?
I'd say that there's been a growing momentum of customers wanting to try different beer and especially rare, hard-to-find beer. We have a great selection of sour beers. We don't advertise, so it's all been word-of-mouth.
What are you favorite places to get good beer?
Harry's Hofbrau in San Jose – good beer selection on tap there; plus Kevin and Jeremy are nice guys.
What's your take on the current craft beer scene in the San Jose area? What's your sense of the history of the craft beer scene in San Jose and the South Bay up to today? How has it changed over the recent years? Where do you see it going? What would you like to see happen?
I think people are interested in trying different kinds of beers. I know I am. I've been really focused this past year on working to open our own craft beer tasting lounge in downtown San Jose. Everything is good to go from our end. We want to open up as soon as possible, but we're waiting for some final things to come together.
Please tell us more about your new beer tasting lounge.
Our tasting lounge will be called ISO: Beers. My wife and I were brainstorming one night, coming up with different possibilities for names. ISO: Beers had a good ring to it – ISO stands for "In Search Of" and is commonly used in the beer trading community, of which I'm an active member.
There'll be plenty of space inside (1756 sq ft), and we'll have numerous walk-in coolers to help store 2,000 bottled beers. We'll have a capacity for up to 100 tap handles but will likely have 50-60. We want the place to be comfortable, so we'll have sofas and tables indoors as well as space out front with tables.
We can't wait for everyone to visit us. We'll be at 81 East Santa Clara Street, by 4th Street Pizza and City Hall.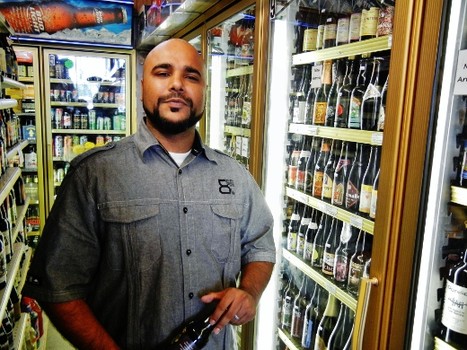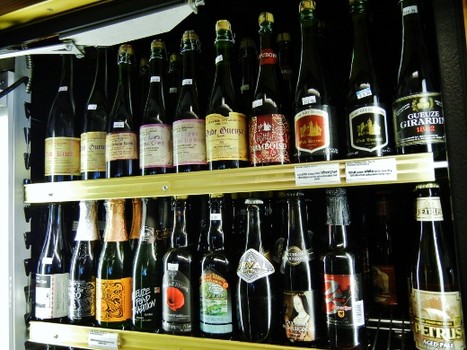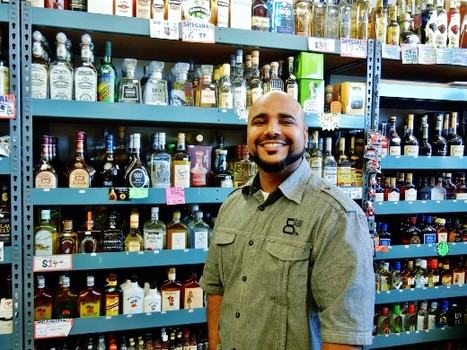 [This post was shared on Examiner.com.]