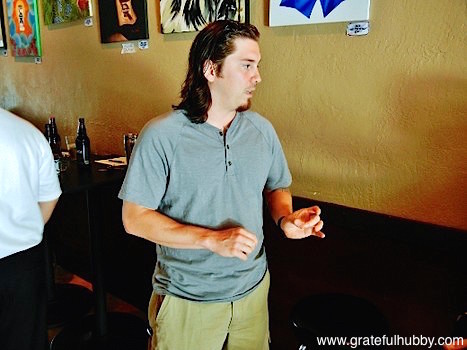 A beer-centric restaurant is set to open in downtown Campbell along Campbell Avenue towards the end of August. While the details for Liquid Bread gastropub will be finalized in the next few weeks, what is known will not doubt have South Bay beer fans excited.
There will be 25 to 30 craft beer taps and 40 to 75 bottled beer plus bottle purchases off-sale (to go), along with wine. Liquid Bread will be open for lunch, dinner, and weekend brunches.
As for the partners behind Liquid Bread? They all attended high school together at Santa Clara High, and each has over 10 years of food and beverage industry experience.
Jordan Trigg, owner of Jack's Bar & Lounge in San Jose's Japantown, helped start the successful San Jose Beerwalk events. Look for Jordan to leverage his experiences in running a popular bar and coordinating big, quality events while putting customer service at the top of the priority list.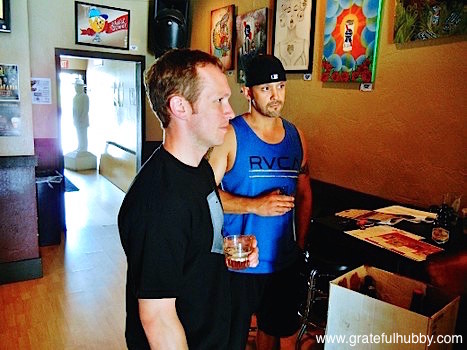 Among the trio, Ryan Banderas has worked the longest in the restaurant/bar scene. He possesses the first-level Cicerone Program certification and developed the beer program at Rootstock Wine Bar in Los Gatos. His extensive operations experience will come to good use at Liquid Bread.
John Burke will be the Executive Chef at Liquid Bread. He has been cooking for 11 years at several acclaimed Bay Area restaurants, including two with Michelin stars – The Village Pub in Woodside and Trevese in Los Gatos (now closed) as its Chef de Cuisine. He is currently the Chef de Cuisine at the Silicon Valley Capital Club in San Jose.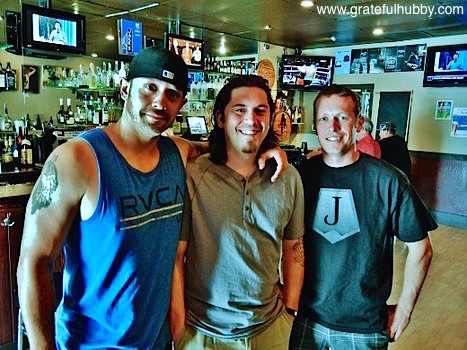 Look for chef John to offer California cuisine at its finest, showcasing local ingredients and vegetarian friendly fare. He says, "I feel that with California food, it gives me the ability to play with all styles of food." He has given a sneak peek to some items he currently has in mind, though they will be finalized later and dependent on the season:
mixed melon salad, lemon verbena, pistachios, cilantro, mache
celery root soup, smoked eel, shaved coppa, butter beans
warm sea spinach, roasted garlic, sorrel, spiced chickpeas, crispy chicken skin
burger in caul fat, picked zucchini, carmody cheese, Bearnaise sauce, pretzel bun
braised artichokes, oysters, bacon, chicken liver mousse, lemon thyme vinaigrette
green tea crepe, pickled rhubarb, mascarpone, red shiso, rose petal jam
There will also be plenty of cheese and salumi plates to browse and choose from. Chef John's main mission at Liquid Bread is for customers to feel welcome and comfortable as they enjoy first-rate food in an unpretentious setting.
These long-time friends have been talking about opening a location together and have been scouting locations for quite some time. And now they are pursuing the Campbell opportunity at full speed. A second Liquid Bread location is on the cusp of being finalized in downtown San Jose, and look for even more Liquid Bread spots throughout the South Bay.
Their timing could not be better as the South Bay beer scene continues its rapid ascent. Ryan has seen this rise in the interest for good beer up close at Rootstock and asserts that the South Bay in general and Campbell in particular are "at the beginning of a beer renaissance."
In talking with Jordan, Ryan, and chef John, it is obvious that they are very knowledgeable about beer. Each in their own way exhibits a strong passion for beer, which is directly reflected in the name of their joint venture. Jordan explains:
"Liquid Bread obviously is beer. But the phrase came from the time when water was not very sanitary and beer was consumed for water while at the same time providing valuable nutrients. We feel Liquid Bread represents our primary focus of beer, but at the same time encompasses the aspects of a gastropub – the focus on drinks (liquid) but complemented by high-end cuisine (bread)."
For the latest developments on Liquid Bread gastropub, like their recently created Liquid Bread Gastropub Facebook page.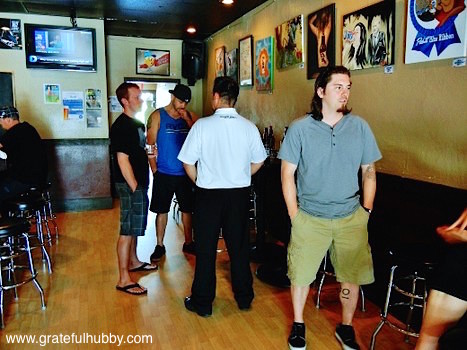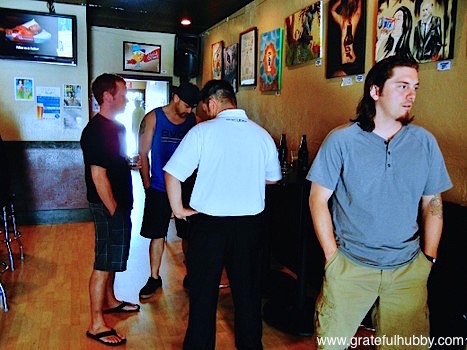 [This post was shared on Examiner.com.]