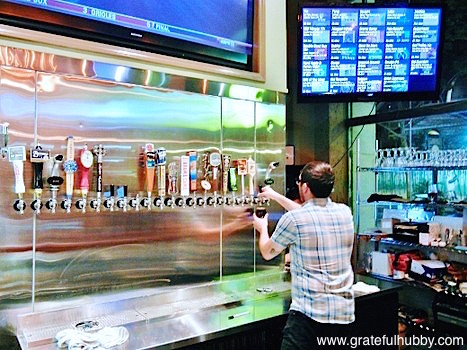 The beers brewed by Mikkeller continue to generate buzz among the craft beer community, and now folks can try up to 7 Mikkeller beers on tap in downtown San Jose at 4 p.m. on Saturday, Nov. 3, 2012 at the Mikkeller Tap Takeover event at Original Gravity Public House.
Here is the info. from Original Gravity bar manager and event coordinator Rob Monroe:
Come join us for an incredible tap take over from the amazing Mikkeller! If you were unaware, Mikkeller is a "gypsy" brewer out of Denmark who travels around the world to collaborate and make incredible beers at different breweries.
With a rate of around 80 beers produced a year it is hard to keep up, but we have you covered for at least 7. Taste the incredible variety and talent. Not to be missed!
Mikkeller – I Beat yoU (DIPA)
http://www.ratebeer.com/beer/mikkeller-i-beat-you/118987/
Mikkeller – Draft Bear (Imperial Pilsner)
http://www.ratebeer.com/beer/mikkeller-draft-bear/72912/
Mikkeller – It's Alive! (Belgian Strong Ale)
http://www.ratebeer.com/beer/mikkeller-its-alive/85835/
Mikkeller – Black Hole (Imperial Stout)
http://www.ratebeer.com/beer/mikkeller-black-hole/63226/
Mikkeller – Hop Burn High (Imperial IPA)
http://www.ratebeer.com/beer/mikkeller-hop-burn-high/161167/
Mikkeller – Sort Gul (Black IPA)
http://www.ratebeer.com/beer/mikkeller-sort-gul/177362/
Mikkeller – Jackie Brown (Brown Ale)
http://www.ratebeer.com/beer/mikkeller-jackie-brown/62660/
[This post was shared on Examiner.com.]