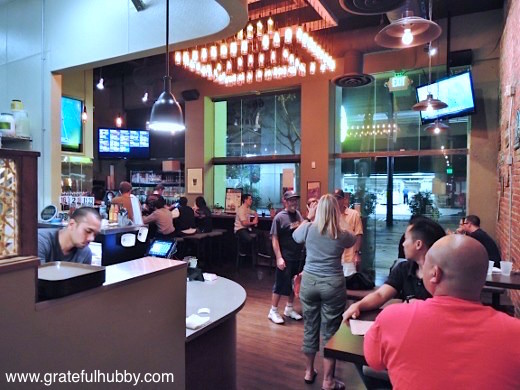 There are special beer events taking place every day in the South Bay from Wed., Dec. 5 to Mon., Dec. 10, including a cask ale tapping, a beer festival, and a beer and food pairing dinner.
Wednesday, 12/5/12
Original Gravity Public House in downtown San Jose shares the following event information from their Facebook page:
Come celebrate the anniversary of Repeal Day at Original Gravity with a wide array of 21st Amendment beers! We will be pouring some great stuff from the San Francisco based brewing company and celebrating our right to drink beer!
Bitter American (Extra Pale Ale)
Brew Free or Die (IPA)
Hop Crisis (Imperial IPA)
Fireside Chat (Winter Spiced Ale)
Marooned on Hog Island (Oyster Stout)
This Original Gravity Repeal Day event is scheduled from 3:30 p.m. to 10:15 p.m.
San Jose's Poor House Bistro hosts their weekly Blues & Brews $2 Tasting with Ron Thompson and beers from Samuel Adams Brewery from 6 p.m. to 9 p.m.
Thursday, 12/6/12
The weekly Pint Night at Harry's Hofbrau in San Jose, starting at 6 p.m., features beers from Widmer Brothers. In particular, according to a recent Facebook update, Harry's will have a vertical of Brrrbon 2012, 2011 (bottle), and 2010. They will also pour Milk Stout, SXNW, and Lemon Grass Wheat.
For those that will be further up the peninsula, the Harry's Hofbrau in Redwood City will be tapping Firestone Walker XVI at 6 p.m. The following is from their Facebook page: "This Thursday we will be tapping the Firestone XVI keg at 6 p.m.! We have one 5 gallon keg, but we are expecting to have enough for everyone. This is a blend of 8 different brews from Firestone barrel-aged in everything from Tequila barrels to brandy. We will also have DBA on draft for $1 off til it pops!"
Friday, 12/7/12
Tied House in Mountain View taps a firkin (cask ale) the first Friday of each month at 5 p.m. This month's firkin features Hermitage Brewing's newest Single Hop IPA Galaxy with its citrus and tropical aromas and flavors.
Saturday, 12/8/12
KraftBrew is back with their next KraftBrew beer fest installment in San Jose – KraftBrew WinterBall 2012. Hosted by Naglee Park Garage in the Landmark Ballroom at the San Jose Woman's Club, this event takes place from 6 p.m. to 11 p.m. and focuses on seasonal, winter beer tasting. The KraftBrew WinterBall Facebook event page contains all the information, including the beer list. You can go to this link to purchase tickets.
Speaking of the KraftBrew WinterBall beer list, look for South Bay beers Hermitage Maltopia and Ale of the 2 Tun Imperial Stout, Strike Imperial Red, Faultine Winter Strong Ale and Dunkel Weisse, and Rabbit's Foot Sweet Mead.
Sunday, 12/9/12
There is a food and beer pairing dinner starting at 6 p.m. at Morocco's Restaurant in Mountain View featuring Moroccan delicacies and beers from Strike Brewing Company. For the menu and to purchase tickets, click here.
Monday, 12/10/12
Wine Affairs in San Jose hosts their weekly beer tasting from 6 p.m. to 8 p.m. and will feature beers from Schmaltz, including He'Brew and Jewbelation Sweet 16.
As events and beer lineups may change from time to time, please do check with the host establishment directly, especially if you are extra excited about a particular event and/or beer.
[This post was shared on Examiner.com.]