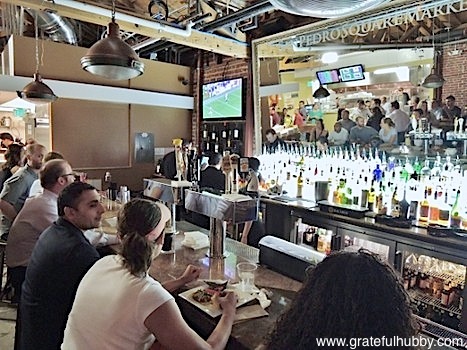 Thursdays are a popular day of the week for local beer events. There are a number of beer-related events and updates today in San Jose and close by. The following is a round-up of (hopefully) all of them:
The following is a Harry's Hofbrau Facebook update from a couple of days ago: "Hops, Hops, and More Hops! This Thursday we are featuring Deschutes experimental IPA, HOP HENGE! This year the final ABV came out to be a solid 10.6% It is very well balanced and fits the tradtitional West Coast IPA style perfectly, an upfront hoppy kick in the mouth but still very crisp and refreshing! Chainbreaker (white IPA) and other treats from deschutes will also be available."
Here is Jack's Facebook update from earlier today: "5 beers for $2 pints night! Bosteels Brewery Kwak, Port Brewing/The Lost abbey Judgement Day, Gordon Biersch Brewing Company Weizen Eisbock, Strike Brewing Co. Brown, Sierra Nevada Celebration! From 6 p.m. till last call!"
The following is SmokeEaters' Facebook update from earlier today: "Spread the word . . . Pliny the Elder is the Craft Beer of the Week at Smoke Eaters . . . We tap the kegs at 5:00 pm . . . Don't be late . . . The Pliny will be flowing in both Cupertino & San Jose."
Here is last week's Facebook update from San Pedro Square Market Bar: "We will be tapping Vertical Epic 12.12.12 from Stone Brewing Company on Thursday 1/10/13 4:00 p.m. There were only 10 kegs released in the bay area and we have the last one."
Per updates earlier today, you can also find Lagunitas Sucks Brown Shugga' Substitute Ale now on tap at Good Karma Cafe and Wicked Chicken (Santa Clara).
As events and beer lineups may sometimes change, please check with the host establishment directly if you are extra excited about a particular event and/or beer.
[This post was shared on Examiner.com.]