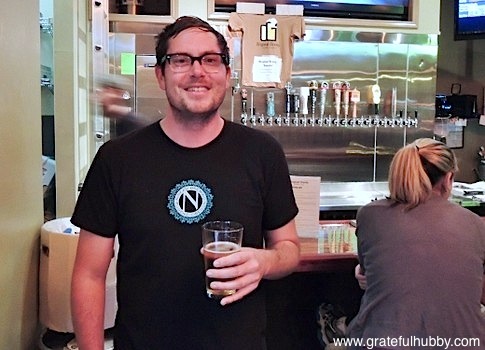 The number of planned beer events keeps growing for Original Gravity Public House in downtown San Jose. Here's a round up of 3 such events for January per Original Gravity bar manager/event coordinator Rob Monroe and their Facebook event pages:
Saturday, 1/12/13, 1 p.m. – 11:45 p.m.: Boulder Beer Company
Founded in 1979, Boulder Beer Company is Colorado's first microbrewery. The very knowledgeable brewery representative Andy Rattner will be in the house to answer questions and hang. It will also be a chance to meet some fellow beer heads as Bay Area Beer Socials will be here for one of their meetups – a great chance to meet some fantastic people. The details on what is pouring TBA.
Honey of a Saison: Saison brewed with Colorado honey and honey malt. 10% abv.
Hoopla Pale Ale: Collaboration with Kyle Hollingsworth of the String Cheese Incident. No crystal malt, uses melinoidin malt and glacier hops. 5.9% abv.
Never Summer Ale: Award winning American Strong Ale. Fun take on a winter warmer. Both malty and hoppy. 6.5% abv.
Freshtracks: 100% wet hopped Rye Pale Ale using all centennial hops. Draught only. 4.9% abv

.
Thursday, 1/17/13, 6 p.m. – 8 p.m.: Ballast Point/Meet the Brewer
Come and meet the award winning brewer from Ballast Point Brewery, Alex Tweet. He will be in house from 6 p.m. – 8 p.m. to meet and answer any questions about Ballast Point and their amazing lineup of beers. We will be pouring some really excellent selections for this, definitely note to be missed. Pouring:
Thursday, 1/24/13, 5 p.m. – 11:45 p.m.: Hermitage Pint Night/Meet the Brewer
Come get some local flavor from the excellent Hermitage Brewing Company! Established in 2009 right smack downtown this is as San Jose as it gets for beer. We will have the very personable and excellent Peter Estaniel from Hermitage as well as one of their brewers in the house, and we will be giving away some Hermitage pint glasses and swag to boot! This will be a great one so come on out!
As events and beer lineups may sometimes change, please check directly if you are extra excited about a particular event and/or beer.
[This post was shared on Examiner.com.]