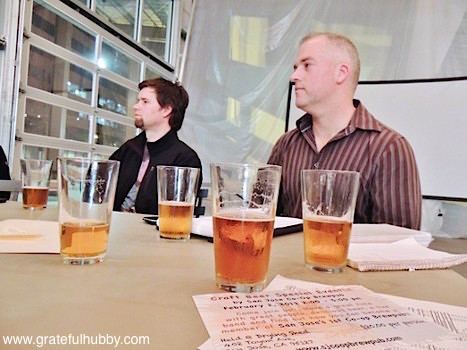 Following up a previous article about a co-op brewpub in San Jose in the initial planning stages, the growing group behind this endeavor has been busily coordinating their first public event – an information session and beer tasting to kick off a membership drive.
This event takes place Sat., Feb. 2, 2013, 2 p.m. to 5 p.m. at The Drying Shed Restaurant (402 Toyon Ave.) in San Jose and is for folks 21 and older. Attendees will learn about the benefits of becoming a co-op brewpub member and how to become one.
Admission is $20 to help cover expenses and features live music and craft beers, including offerings from six or so breweries like the South Bay's own Strike and Faultline brewing companies.
It is recommended to purchase tickets online in advance.
The following is more information from their Facebook event page:
San Jose Cooperative Brewery & Pub (Coop Brewpub), California's first cooperative brewery and pub, is currently made up of a small group of individuals who have spent the last five months laying the ground work for the Coop Brewpub and are kicking off the membership drive with a beer tasting. The Coop Brewpub is looking for more members to help build the coop from the ground up. Members will elect Co-op Board Members and help the Board make major decisions such as what beers to brew, what foods to serve, where to locate it, and defining the culture of the coop.
The Coop Brewpub will follow the values and principles of the International Cooperative Alliance and will be owned and democratically controlled by its members—the people who buy their goods or use their services—not by investors. It will operate on the principle of "one member, one vote." That is, unlike investor owned businesses where voting rights are based on ownership share, each member of a cooperative has the same voting power. In addition, it will return profits to their members proportionate to their use of the cooperative.
The goal is to increase membership to 2–3,000 members in approximately 18 months, to open soon after, and have a lot of fun until then.
[This post was shared on Examiner.com.]