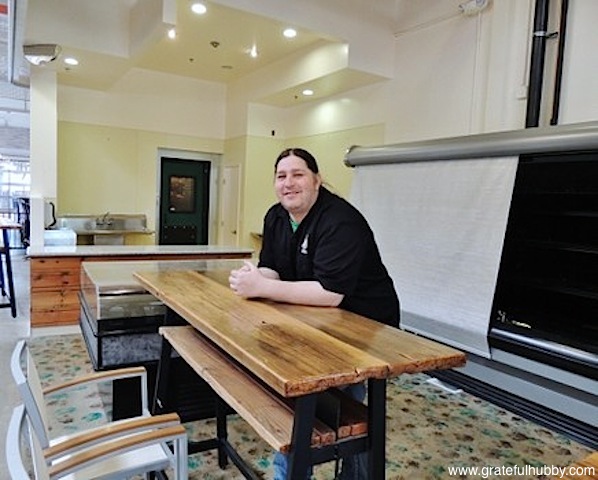 San Jose's first fully dedicated craft beer bottle shop will open in downtown San Jose's San Pedro Square Market in early March with an expected soft opening this Friday, March 1, 2013. [Update on 2/27/13 – the soft opening has been pushed back to Mon., 3/4/13.]
The Market Beer Company will have 7 window coolers to hold over 300 refrigerated craft brews, all of which will come in either 22-oz bottles (also known as "bombers") or 750-ml. There will also be 5 to 10 taps.
For now, beers must be enjoyed at San Pedro Square Market, but plans are in the works to procure an off-sale license so that customers can take bottles to go.
Market Beer will be in the good hands of Jake McCluskey, who was recently hired to manage the shop. Jake previously worked eight years at Kelly's Liquors in San Jose, assembling a team of passionate, knowledgeable, and service-oriented craft beer enthusiasts who helped to elevate Kelly's status as a top place to get good beer.
Jake shares, "Leaving Kelly's was one of the most difficult decisions I've had to make. I could only do it knowing that there was already a strong group of folks in place with Brandon, Jay, and Stevie."
Another important factor in his accepting the general manager position was the location. San Pedro Square Market is fast becoming a go-to destination for its 20 plus unique dining and retail offerings and live entertainment all currently located within three market halls and the outdoor Peralta Adobe Plaza.
Jake envisions endless possibilities on how Market Beer could help to promote the growing craft beer movement in San Jose and throughout the South Bay.
"I'm just excited and really looking forward to devoting all my time to the business of craft beer, whether it's bringing in good beer for beer fans or educating people who are new to craft beer," Jake says.
He points to both the cheese shop that is mere steps from Market Beer and the soon-to-open chocolate shop that looks to be even closer. "Artisan cheese. Gourmet chocolate. A good, matching beer. That's the holy trinity right there in being able to show successful beer and food pairings."
Jake also notes the nearby neighbors who are promoting good beer – from San Pedro Square Market Bar to O'Flaherty's Irish Pub to Los Gatos Brewing Company – and is happy to see the San Pedro Square block turn into a burgeoning beer hub.
The initial, planned hours for the Market Beer Company will be Sundays to Wednesdays from 11 a.m. to 10 p.m. and Thursdays to Saturday from 11 a.m. to 12 a.m.
Jake invites all to like the Market Beer Company Facebook page. The latest updates on the upcoming soft opening will be posted there.
Market Beer Company
100 N. Almaden Ave., San Jose, CA 95110
(Inside the Lusardi Building at the corner of W. St. John Street and N. Almaden Ave.)
[This post was shared on Examiner.com.]