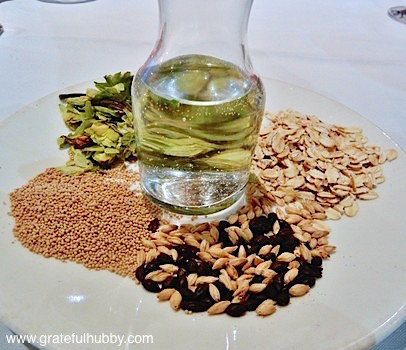 California Café in Palo Alto kickstarts their Brewmasters Dinner series for 2013 with the upcoming Third Annual South Bay Brewmasters Dinner this Thursday, Feb. 28 at 6 p.m. This dinner will be a more inclusive affair featuring beers from the South Bay's Strike and Hermitage brewing companies, Belmont's Devil's Canyon, Concord's Black Diamond, and Pittsburg's Heretic Brewing.
The five-course menu features two brews per course, and part of the fun will be figuring out which particular brew pairs more successfully with a particular course, an idea shared two years ago by BetterBeerBlog's Peter Estaniel based on a previous experience of his.
Last year's South Bay Brewmasters Dinner was arguably the best beer-and-food pairing event to exclusively feature South Bay breweries in the Bay Area in terms of overall quality and popularity. What makes the South Bay Brewmasters Dinners so special is the pairing of each course with two different beers plus the participation of multiple breweries and brewmasters in one evening.
Executive chef Todd Yamanaka has created the following menu:
First Course: BLONDES DON'T WORRY
Kielbasa wrap, sauerkraut, whole grain mustard panna cotta
Devil's Canyon Silicon Blonde vs. Heretic Worry
Second Course: CHEDDAR CHOWDER
Bacon, chives, herbed pate choux
Hermitage Maltopia vs. Devil's Canyon Lager Diabla
Third Course: DIVERS DELIGHT
Bacon wrapped scallop, amaranth, endive, blood orange gastrique
Strike Brown vs. Hermitage Hoptopia
Fourth Course: RED'S DOWN HOME COOKING
Braised brisket of beef, baked beans, jalapeno cheddar muffins
Black Diamond Dubbel Down vs. Strike Imperial Red
Fifth Course: FLOATING AWAY
Vanilla gelato
Heretic Shallow Grave vs. Black Diamond Peak XV
The cost of this dinner is $55 per person exclusive of taxes and gratuities. To make reservations, call 650-325-2233 or send an email to paloalto@californiacafe.com.
[This post was shared on Examiner.com.]