I had the very good fortune to attend a special pre-event tasting session last month (on Friday, Feb. 15 to be exact), right before the scheduled Firestone Walker Roots of XVI event at Harry's Hofbrau in San Jose.
It was very cool to have Firestone Walker's Jeffers Richardson on hand to guide us participants through many of the component beers that make up the well-regarded – and more stout-based – XVI anniversary ale. Jeffers directs the Barrelworks facility in Buellton, CA and as the original brewmaster of Firestone Walker, created its flagship beer DBA (double barrel ale).
Here are some pics from this event: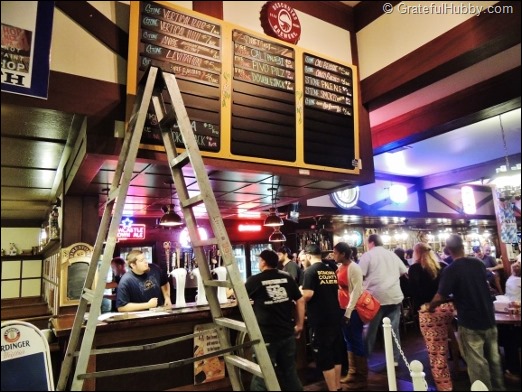 The tap list for that evening.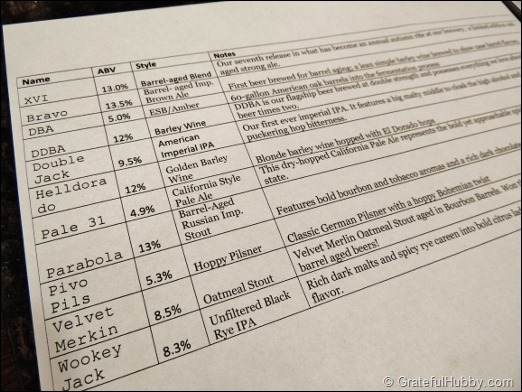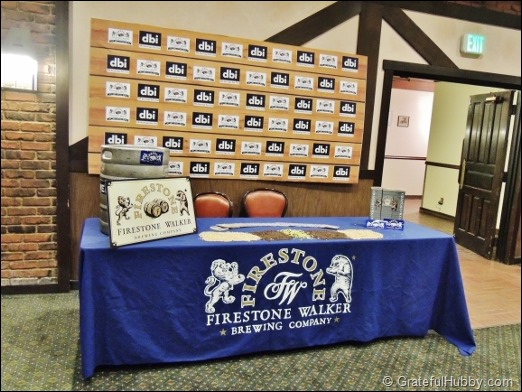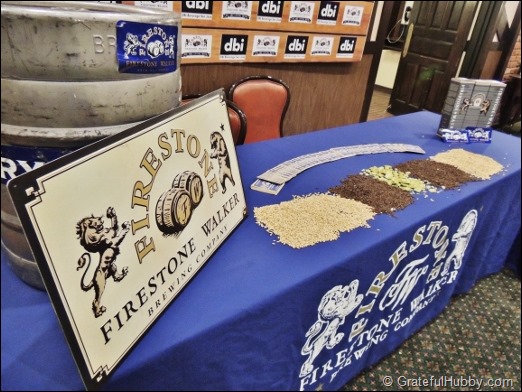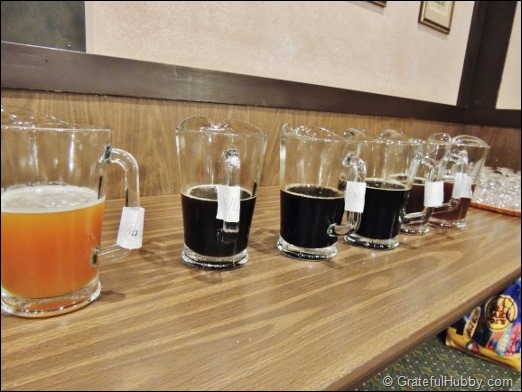 Jeffers Richardson: Firestone Walker employee #1; he had left FW but has recently returned.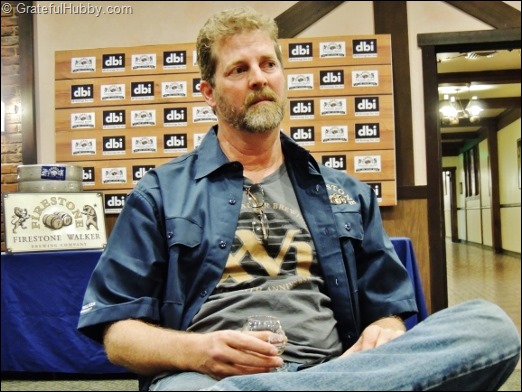 Firestone Walker Velvet Merkin Oatmeal Stout – 23% of the final blend.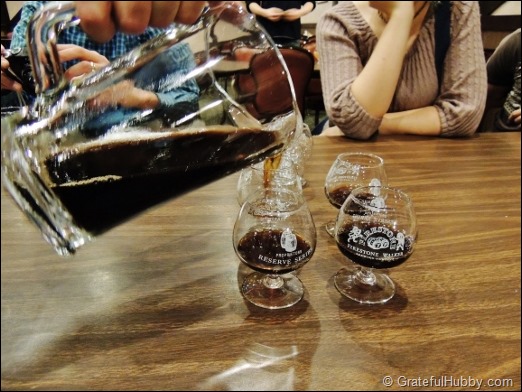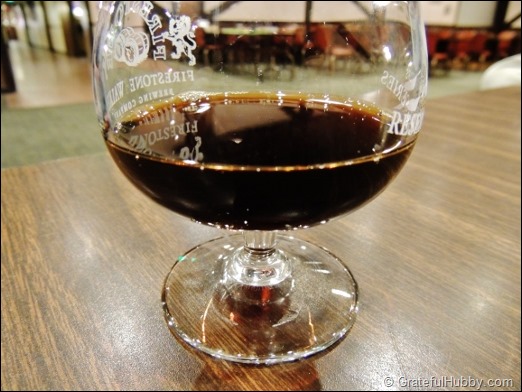 Firestone Walker Double Double Barrel Ale – 20.3% of final blend.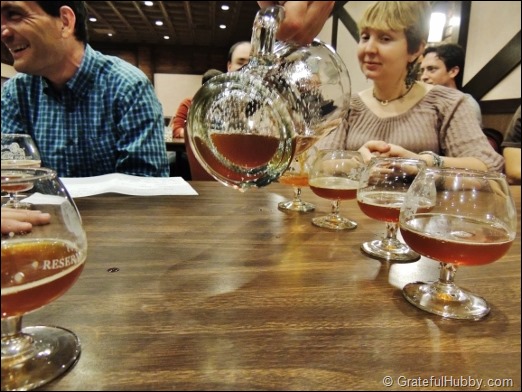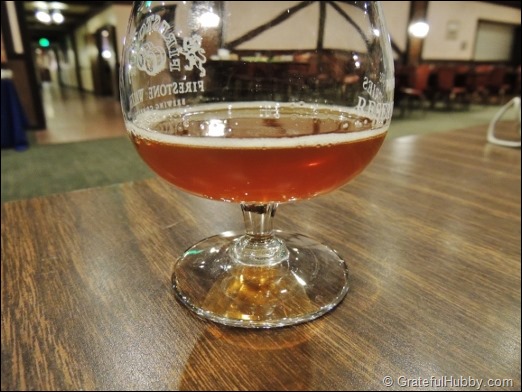 Jeffers chatting with Jeremy of Harry's Hofbrau.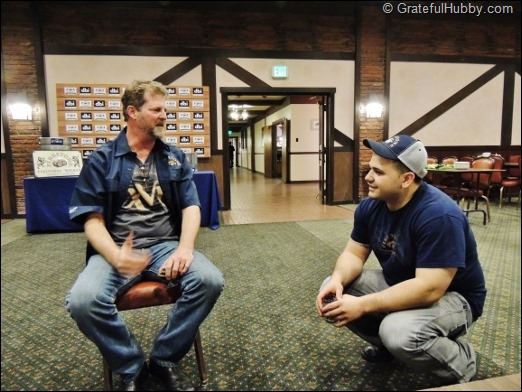 Firestone Walker Parabola Russian Imperial Oatmeal Stout – 10.8% of final blend.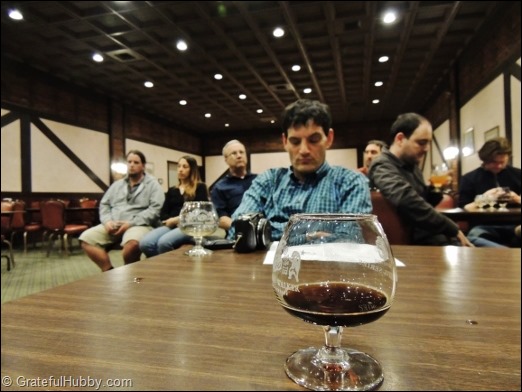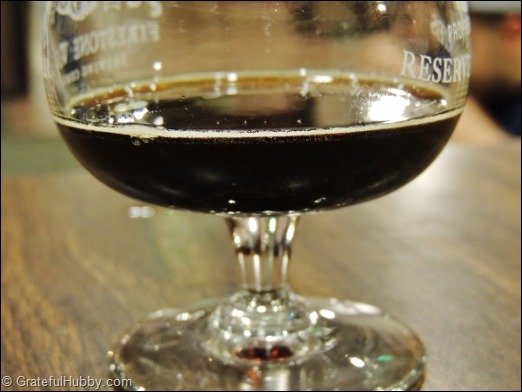 Firestone Walker Bravo Imperial Brown Ale – 5.4% of final blend.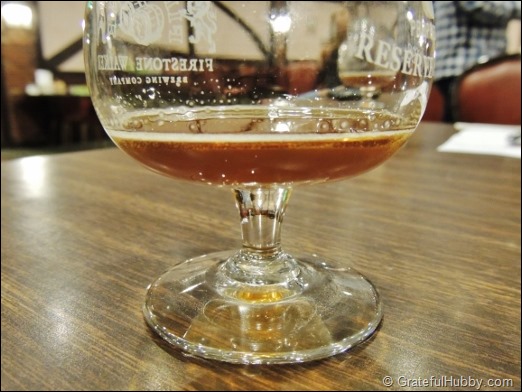 The group of bloggers and beer club members.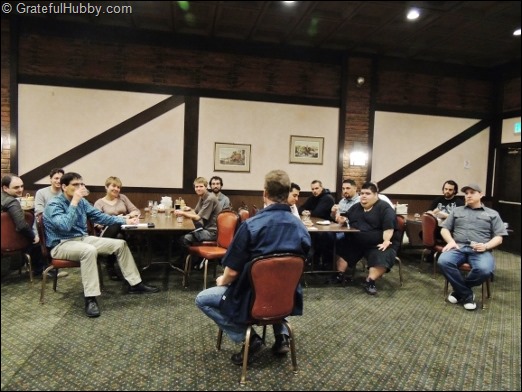 Firestone Walker Helldorado Blonde Barley Wine – 5.4% of final blend.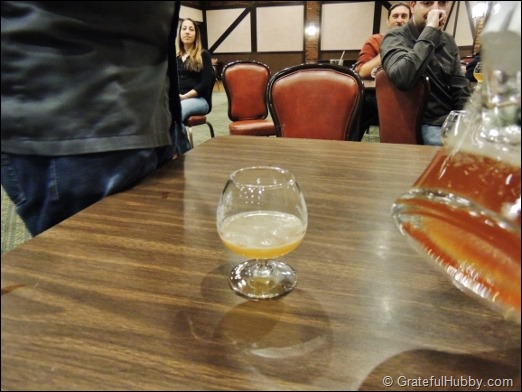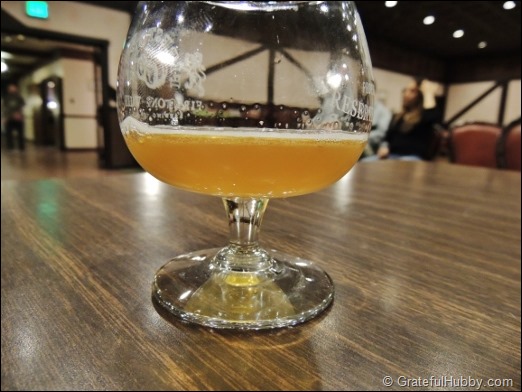 Firestone Walker XVI Anniversary Ale.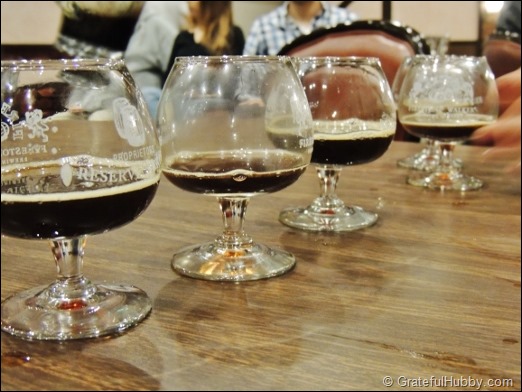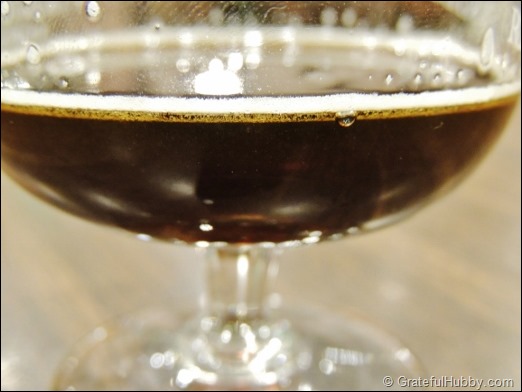 Firestone Walker regional sales manager Antoine Riffis.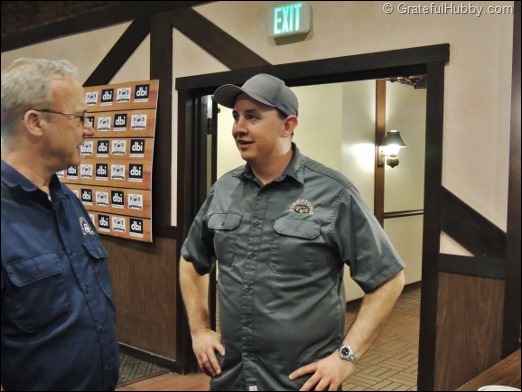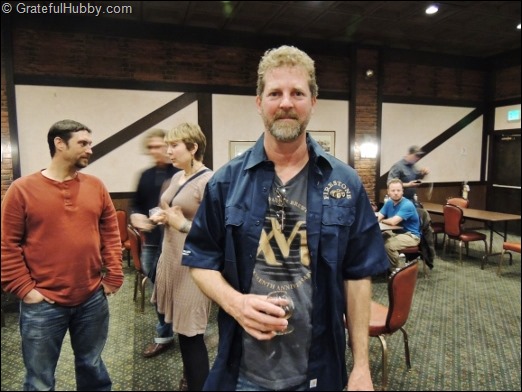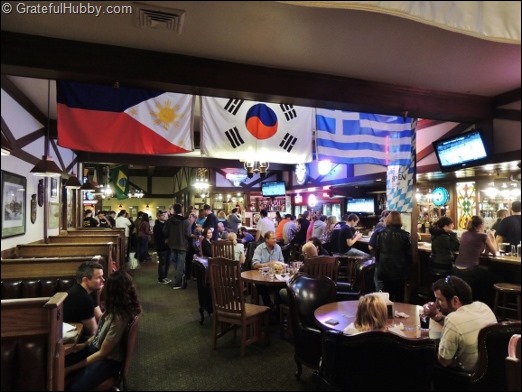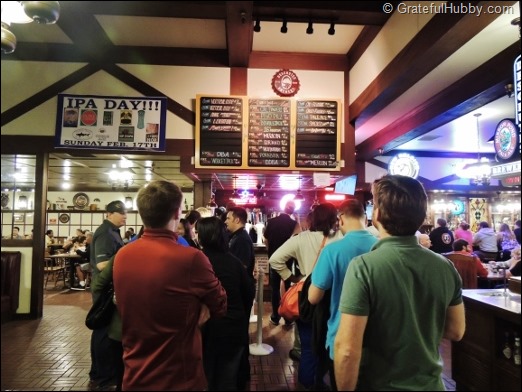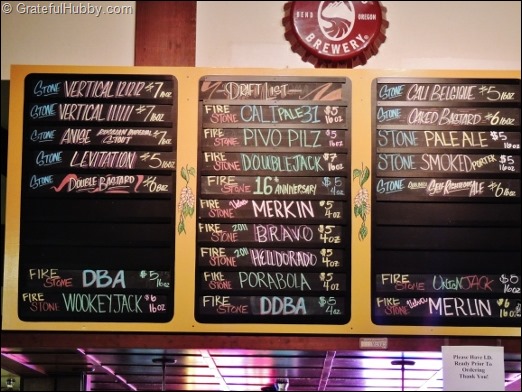 Jeffers was friendly, informative, and articulate. And the component beers were all amazing. I very much appreciate having been able to make this event. I have some video capturing Jeffers' favorite Anniversary Ales and his tasting notes from this event, which I hope to add to this post soon.
Many craft beer fans have stories to tell about when they first became acquainted with – and then hooked on – craft beer. For wifey and me, Firestone Walker played a big part in our story; specifically, their DBA.
It was a bummer that wifey and the younger kid were both sick a bit and at home – they were both supposed to join me later at Harry's; I know wifey would've enjoyed meeting Jeffers.
Cheers!
~Andy