Wifey and I both had the chance to attend a rehearsal dinner for Steins Beer Garden & Restaurant in downtown Mountain View yesterday. I think the set of pictures below can help show why we think Steins is a wonderful addition to the Silicon Valley beer scene.
We definitely owe my brother a lot for his childsitting services, which allowed for both of us to make it to this great dinner.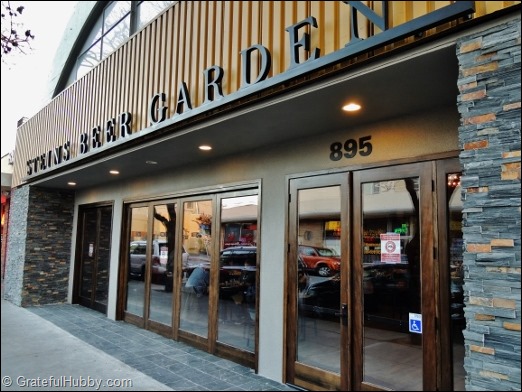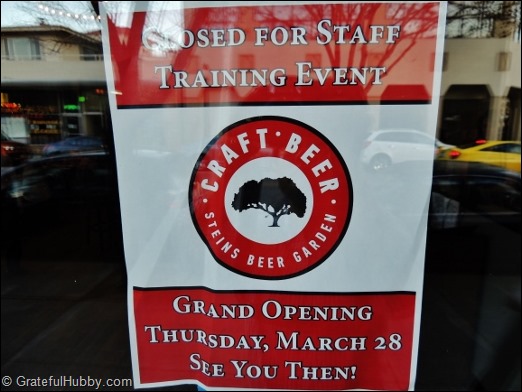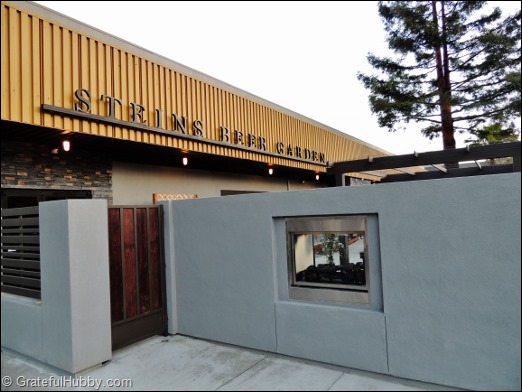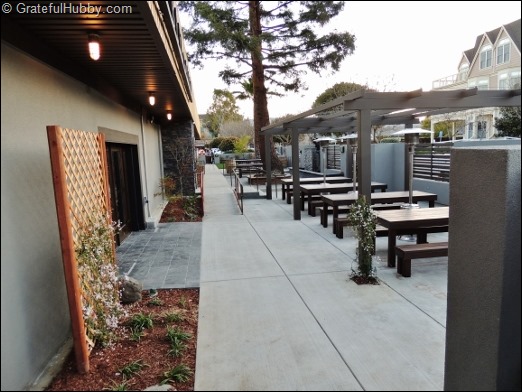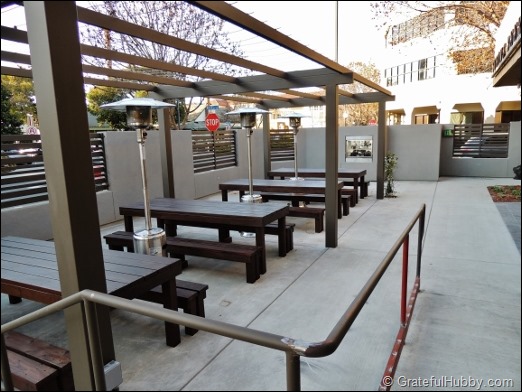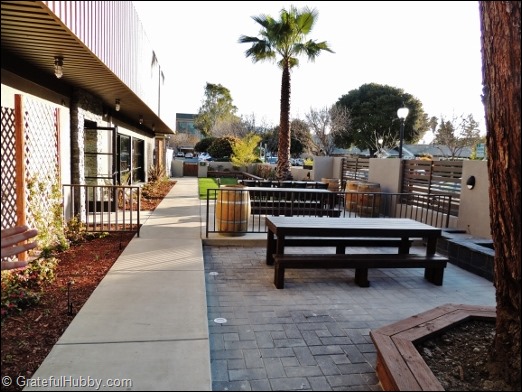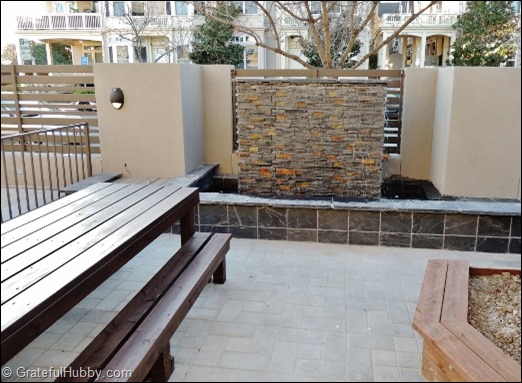 Wifey and Casey, who guided us on a tour of the patio and restaurant before dinner.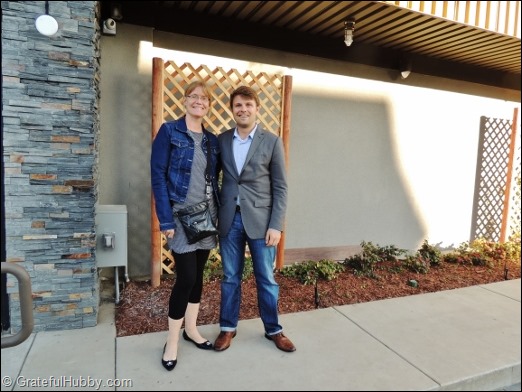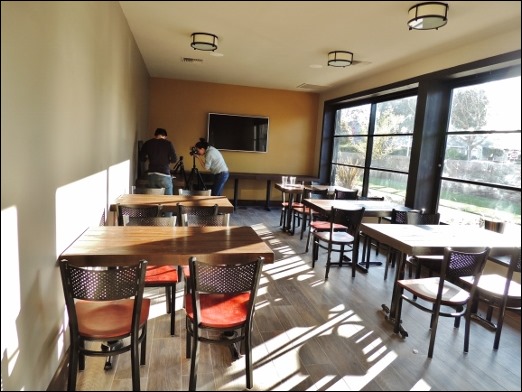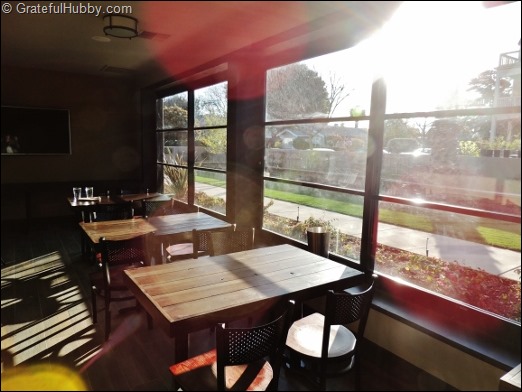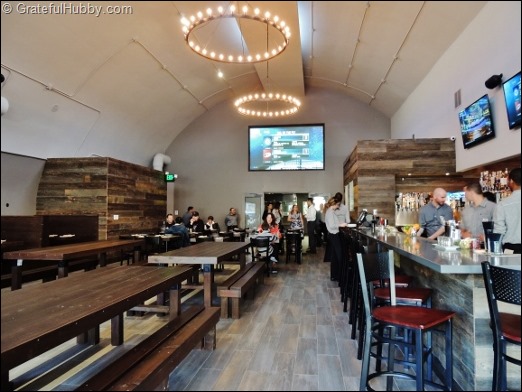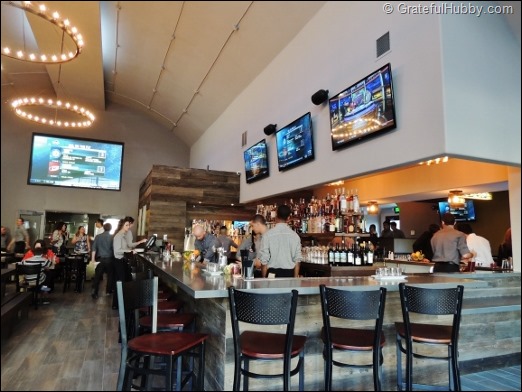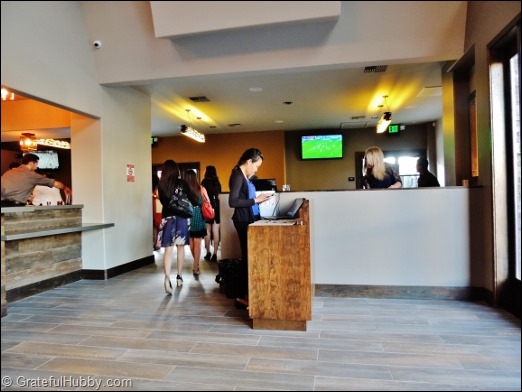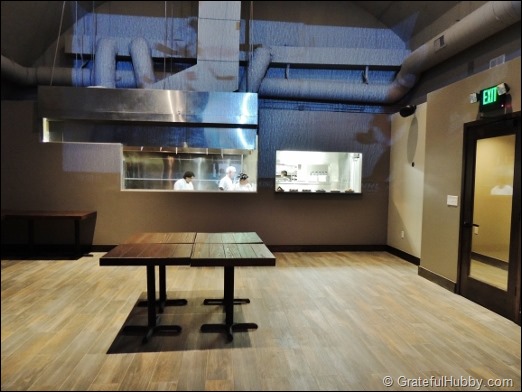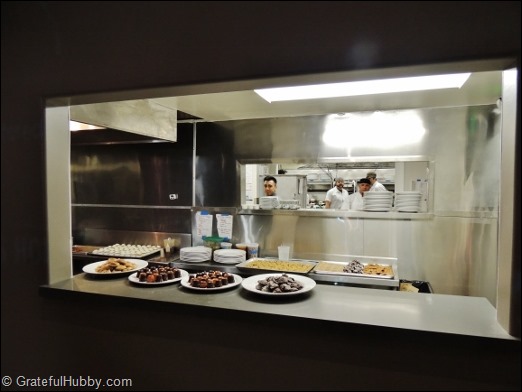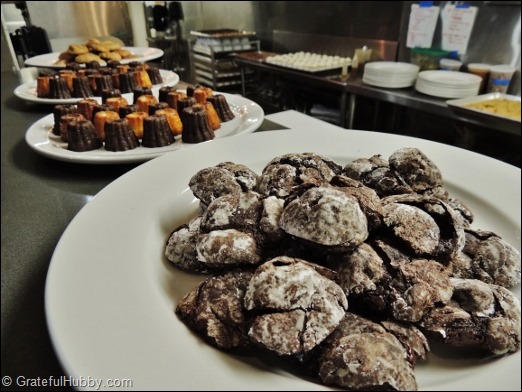 Executive chef Colby Reade.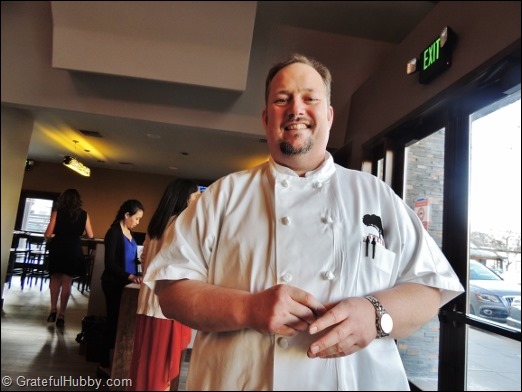 Me and chef.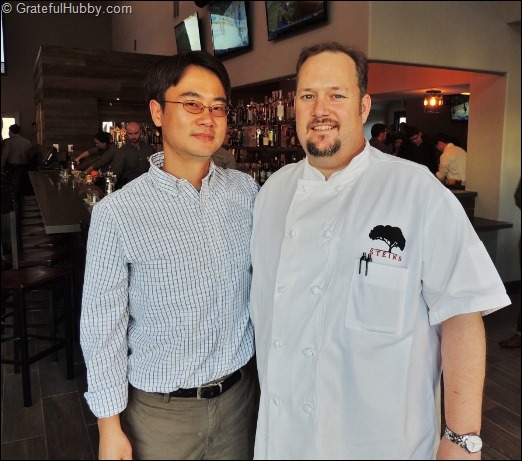 Pickled vegetables.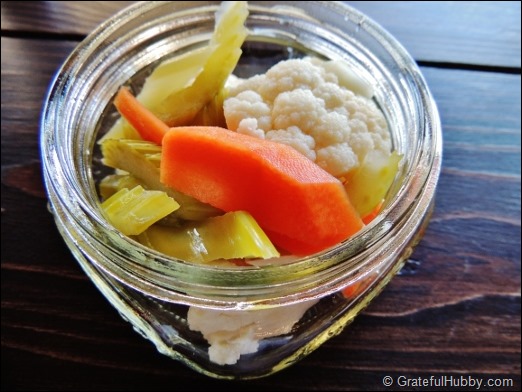 2 Fresh Baked Pretzels with caraway beer mustard.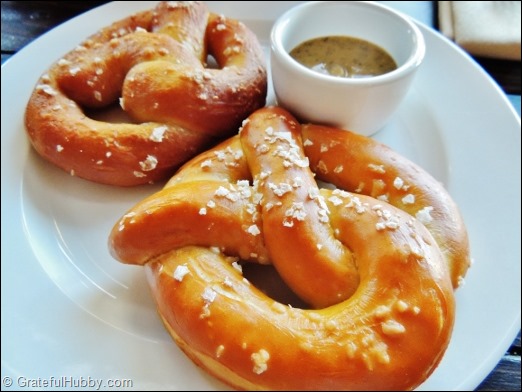 Menu parts.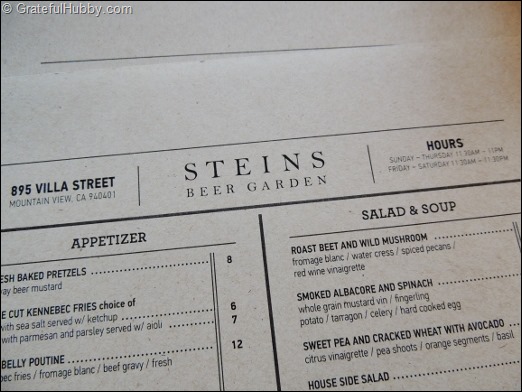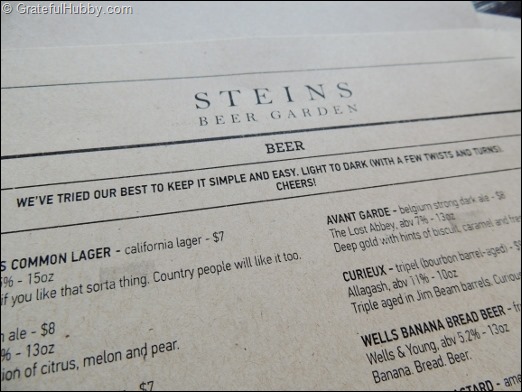 Beer flight menu.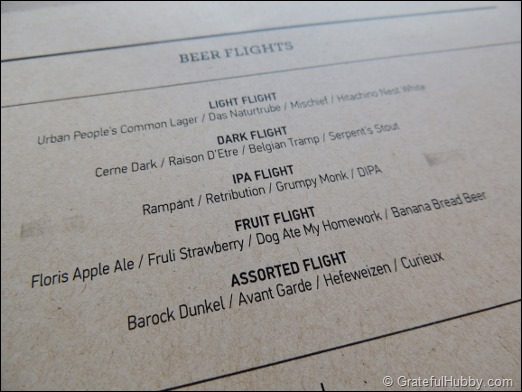 Steins coaster.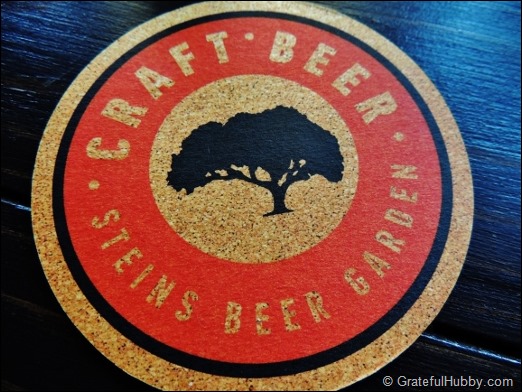 The Steins Beer Runner Program.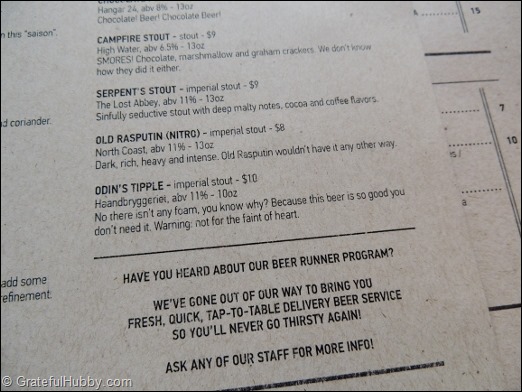 Tap-to-table deliver beer service.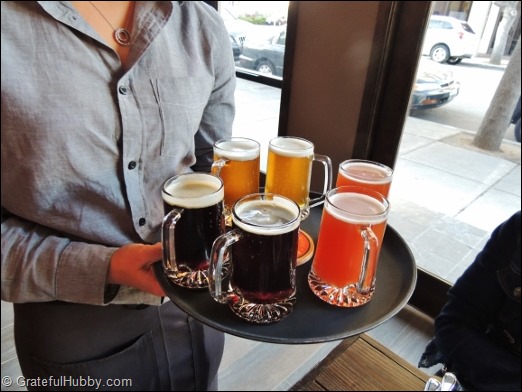 Beers, consisting of:
Dark Flight (top row of picture): Krusovice Cerne Dark Czech Dark Lager, Dogfish Head Raison D'Etre Belgium Strong Dark Ale, Band of Gypsies Collaboration Belgian Tramp Belgium Quad, and The Lost Abbey Serpent's Stout Imperial Stout.
IPA Flight (bottom of picture): New Belgium Rampant Double IPA, High Water Retribution Double IPA, Sam Adams Grumpy Monk Belgium IPA, and Hangar 24 DIPA.
Beer Runner Ticket #1 (top left): Hangar 24 IPA.
Beer Runner Ticket #2 (bottom left): Hangar 24 Chocolate Porter.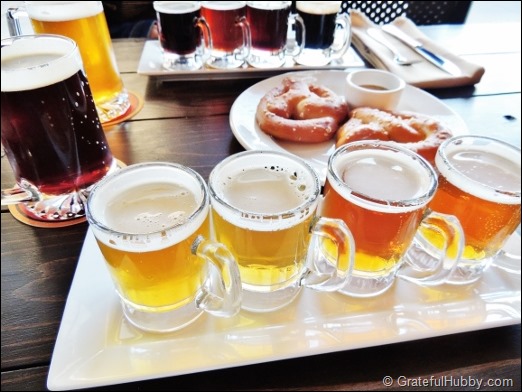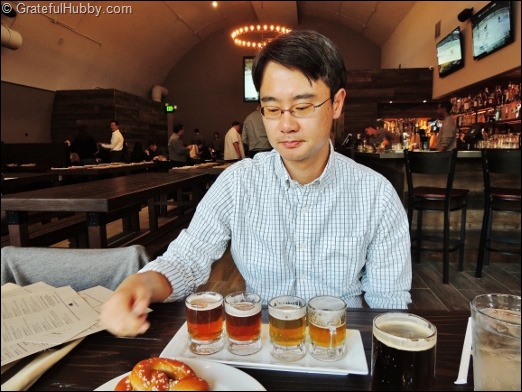 Pork Belly Poutine: Kennebec fries, fromage blanc, beef gravy, and fresh herbs.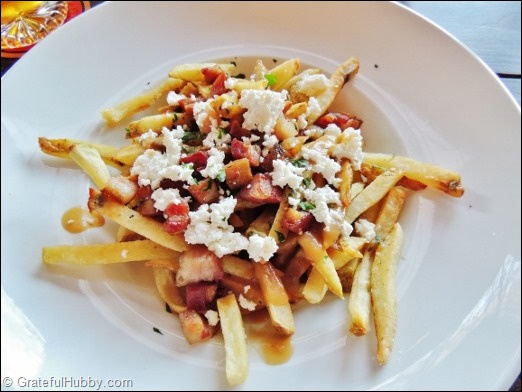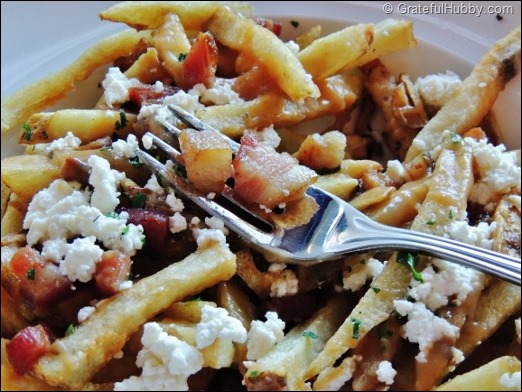 Owner Ted Kim.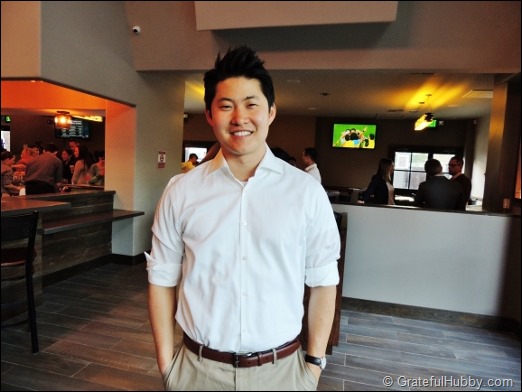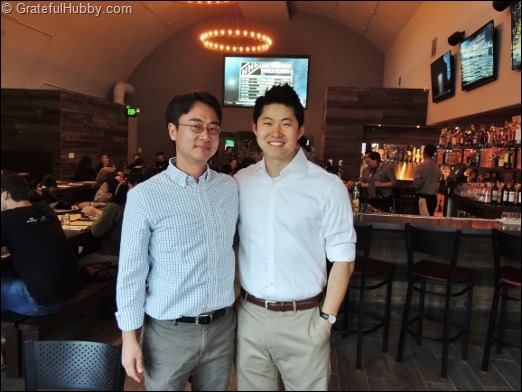 Ted asked whether wifey and I ever tasted Brouwerij Huyghe Fruli Strawberry fruit beer or the Brouwerij Huyghe Floris Apple Ale fruit beer. We had not, and Ted enthusiastically suggested that we try some. Sweet, and very, very yummy. Super glad to have tasted them as it was quite difficult for Ted to get his hands on these particular beers.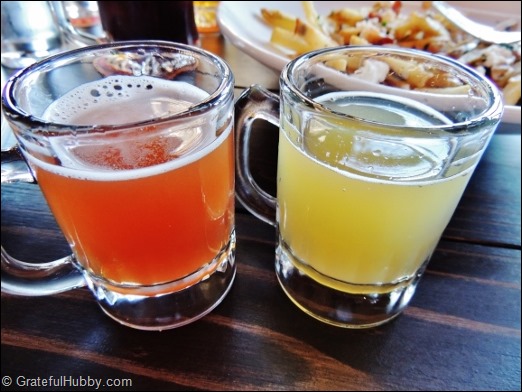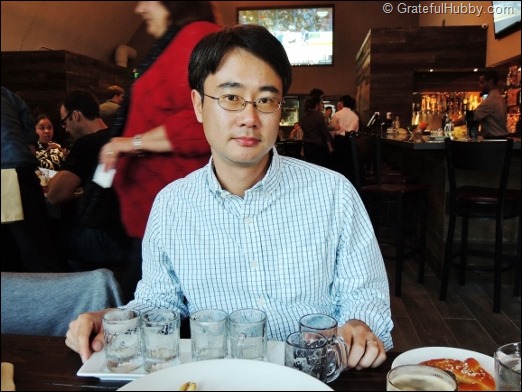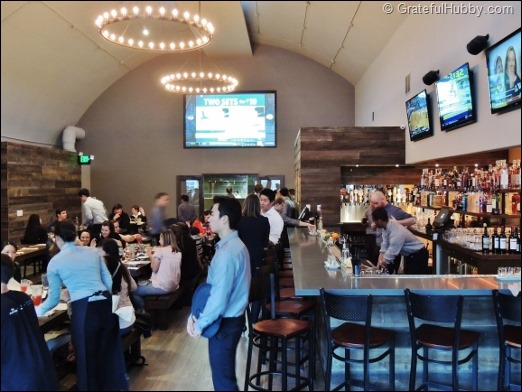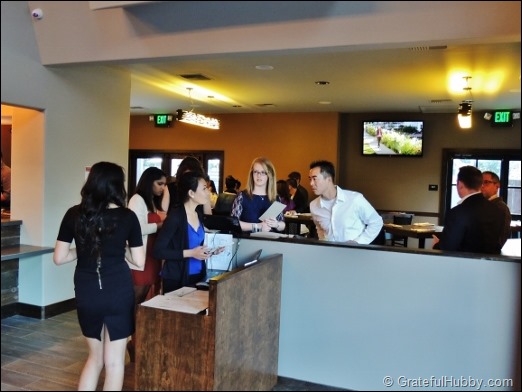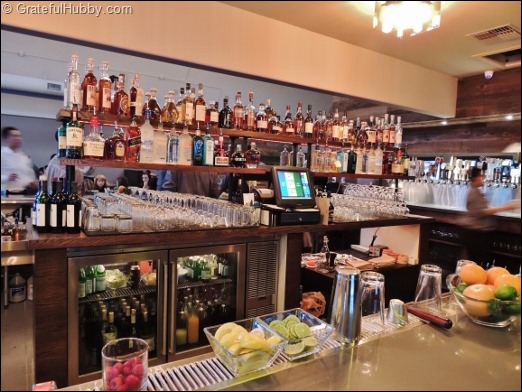 Taps.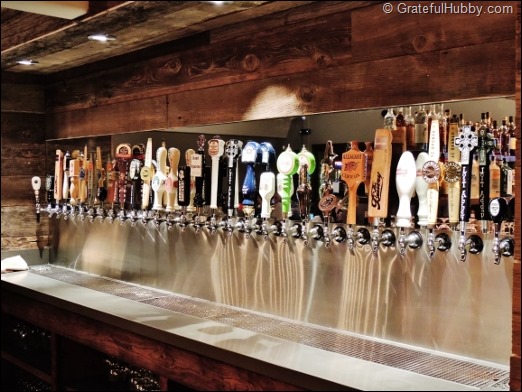 The keg room – a focal point of the restaurant, at least according to me. :)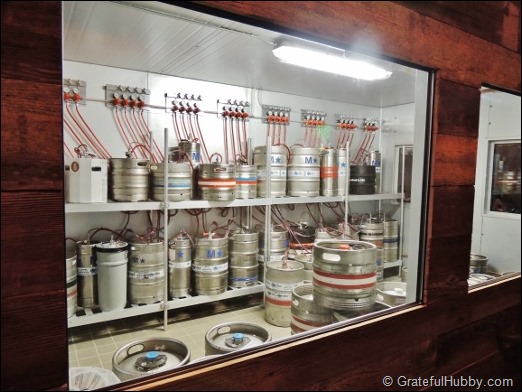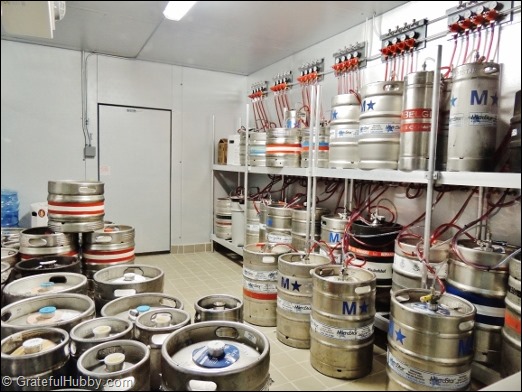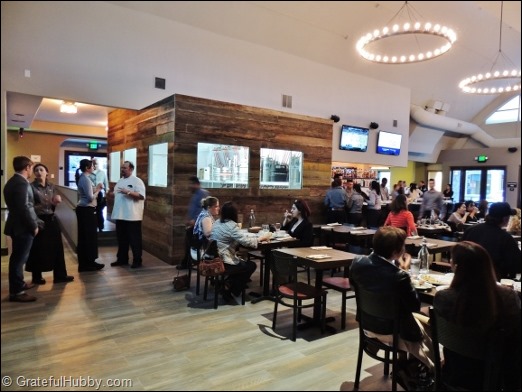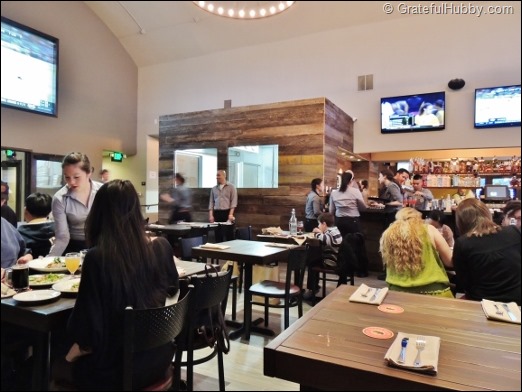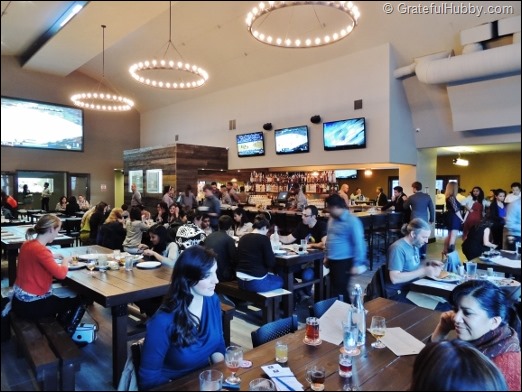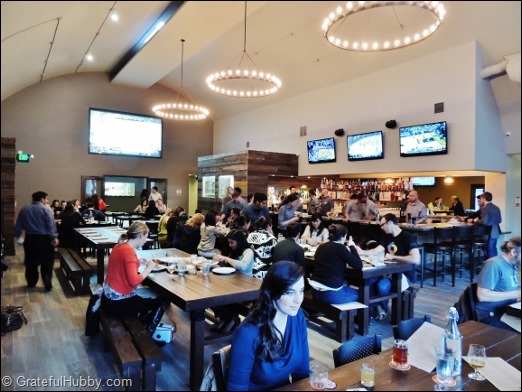 Breakfast for Dinner: Smoked pork belly, poached egg, frisée, maple dijon vinaigrette, and toast points.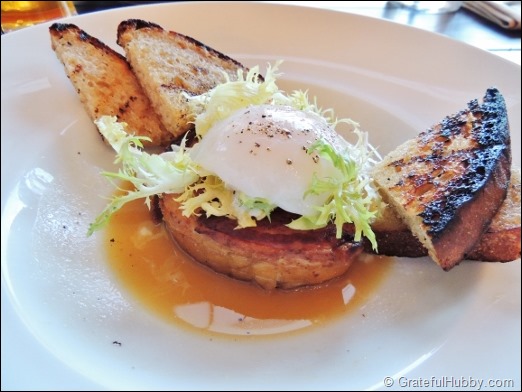 Seared Mahi Mahi and Herbed Lentils with smoked tomato confit, preserved lemon, and herb salad. The mahi mahi was a substitute for sea bass this evening.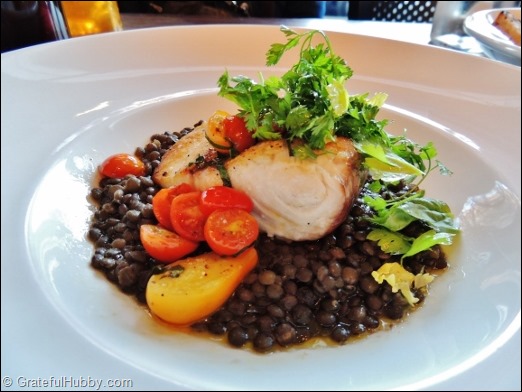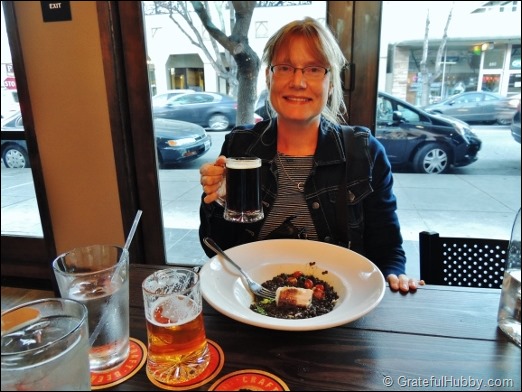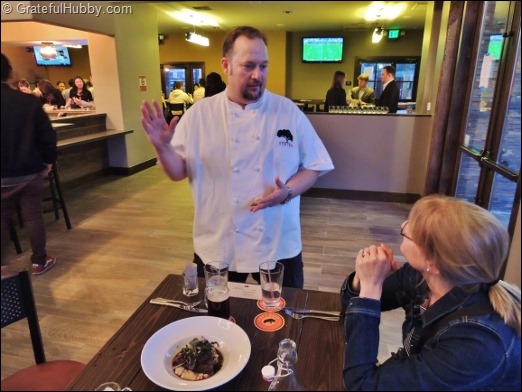 Braised Lamb Shoulder with parsnip puree, au jus, and lollipop kale.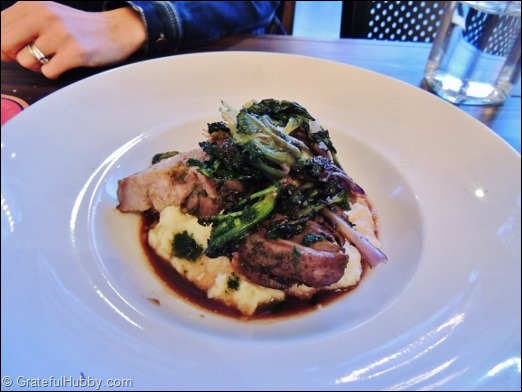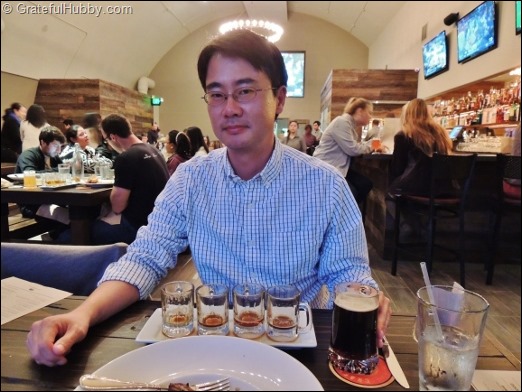 A special dessert table.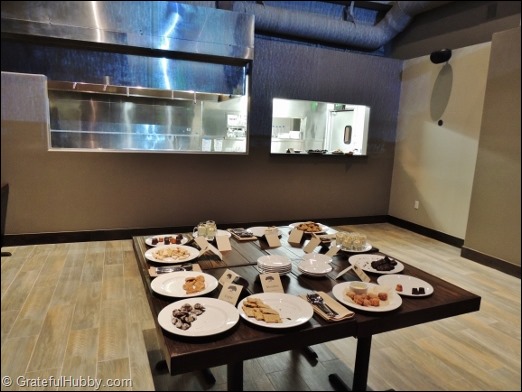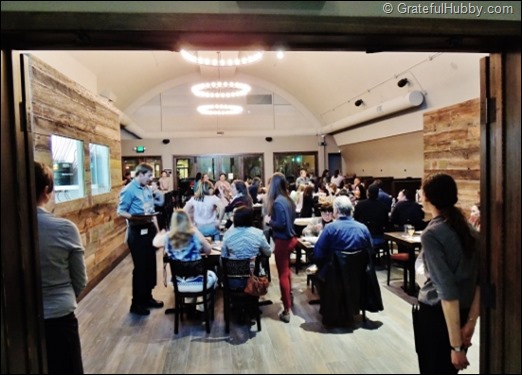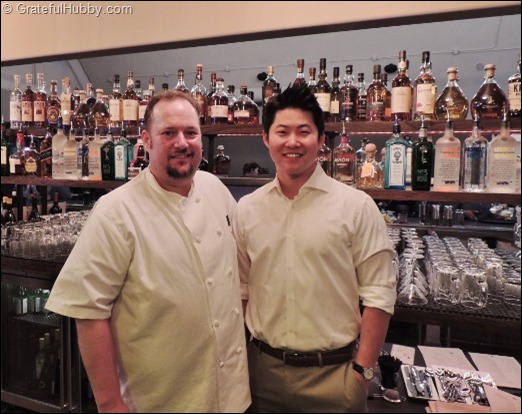 The beers and the food were all tasty as heck, but I'm someone who feels that things are even that much better if the folks behind a particular place are good people. Chef Colby and Ted are two such folks.
For more behind-the-scenes peeks into Steins' beginnings, check out the past several articles that I've written about them.
March 26, 2013 in Metro Silicon Valley Newspaper: Steins Beer Garden & Restaurant: The Better-Beer Scene Continues its Ascent in the South Bay (also reposted on this site)
Jan. 18, 2013: Hard Hat Tour of Steins Beer Garden & Restaurant
Dec. 14, 2013: An Early Article on Steins Beer Garden & Restaurant

And finally, Steins' grand opening will take place tomorrow, Thursday, March 28, 2013, as they will open for lunch service immediately following a private ribbon-cutting ceremony.
Cheers!
~Andy