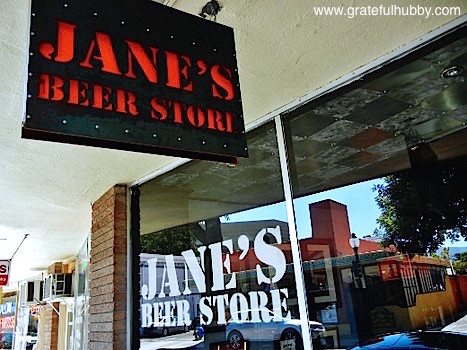 The feedback of many first-time visitors to Jane's Beer Store in downtown Mountain View (720 Villa Street) remains positive, reflecting both the overall service and array – and price points – of their offerings.
Jane's Beer Store has the distinction of being the first bottle shop in Silicon Valley opening with a 100% focus on selling better beer.
And today, June 23, they celebrate their one-year anniversary. How will they celebrate?
Per a recent post from their Facebook page:
Hoppy Beerthday to Jane's! We will be celebrating our first anniversary this Sunday, June 23rd! Join us from the hours of 2-5 pm and enjoy a 25% discount on your beers as our gift to you! We hope you'll stop in this Sunday to celebrate with us. Cheers!
[This post was shared on Examiner.com.]