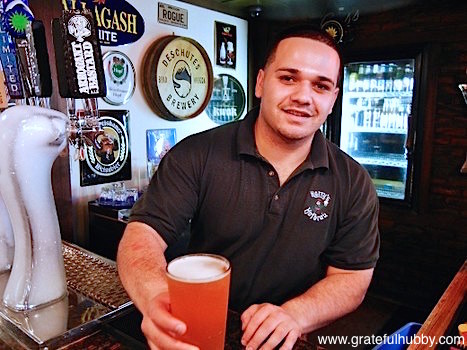 Fortunately for local beer fans, there are more places taking part in this year's Stone Brewing "Most Bitter Bar" challenge compared to last year, when Harry's Hofbrau in San Jose was the only South Bay establishment to put the call out about the challenge.
Their "Pint Night" this Thursday focuses on this challenge.
More from their Facebook event page:
Just like last year we are competing in the "Most Bitter Beer Bar" challenge that Stone puts on. Our Goal: Push as many Stone products as we can to prove that the Hofbrau is one of the Most Bitter Bars in the nation. Please come to pint night ready to drink these amazing Stone beers we will have on tap.
Tap list for the night:
Tropical Heat Ruination- Ruination IPA with mango and habanero chili
RuinTen – Stone Ruination 10th anniversary IPA
2012 Double Bastard
2011 Old Guardian Barley-Wine
Cali-Belgique
Sublimely Self-Righteous
Ruination IPA
and regular STONE IPA
See you on Thursday folks!
[This post was shared on Examiner.com.]