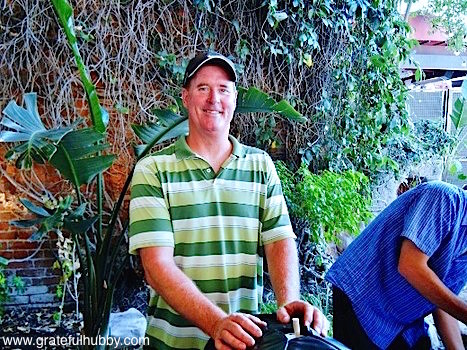 The 2nd annual Firkin Fest takes place at Los Gatos Brewing Company at San Pedro Square (163 W. Santa Clara St.) this Sat., July 27 from 2 p.m. to 6 p.m.
The brainchild of Los Gatos Brewing brewmaster Kent Wheat, last year's inaugural Firkin Fest was a big hit and very well attended, introducing many to cask ale for the first time. Nine breweries participated last year; expect at least 15 this time around.
The Facebook event page has the details, which are provided below:
It's that time again…time to drink that firkin beer at our 2nd Annual Firkin Fest!
Order tickets via Eventbrite: http://lgbcfirkinfest2013-efbevent.eventbrite.com/
July 27, 2pm-6pm, Join us and other participating breweries for LGBC 2nd Annual Firkin Fest! LGBC Firkin Fest requires admission which includes: entry in to tasting event, 5 oz souvenir glass and tasting tokens to taste beer from 20+ breweries. Admission will vary depending on how many tokens selected. A non-tasting admission is also available. Open to guest 21+ with a valid ID.
$20 admission includes 5oz souvenir glass, 5 tokens
$25 admission includes 5oz souvenir glass, 8 tokens
Non-Tasting Admission $5
More tokens will be available for purchase inside event!
Breweries Participating: LGBC, Seabright Brewery, Rock Bottom Brewery, Faultline Brewery, Firehouse Brewery, Strike Brewing Co, Hermitage Brewing Co, Tied House Brewery, Magnolia Brewery, Santa Clara Valley Brewing, Boulder Creek Brewing Co., Drake's Brewing, Peter B's, Two Rivers Cider, Lagunitas plus more
Live Music by: Garden Island Blend. GIB is a group of local boys from Kaua'i & Oah'u who transplanted to northern CA. Providing island style songs by local & classic hawaiian groups with a mix of oldies, classics & Top 40. GIB is known for their sweet vocal blends.
What is a firkin?
A firkin is a cask which holds nine imperial gallons. Firkins hold cask-conditioned beer. Cask is the container and this was the original method of storing and serving beer.
The beer's ingredients are allowed to mature naturally in the firkin, leaving the beer unfiltered and containing live yeast. The living yeast conditions the beer through a process called secondary fermentation and produces the CO2 naturally. No artificial carbonation allows you to taste the true flavor of the beer.
The beer is dispensed either by gravity or by a beer engine/hand pump.
Firkin Fest celebrates this method and allows you to try unique, one of a kind beers from your favorite local breweries!
Have a firkin good time and enjoy your tasting experience!
[This post was shared on Examiner.com.]