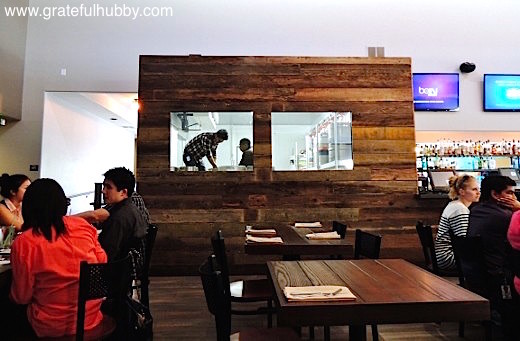 Downtown Mountain View's Steins Beer Garden & Restaurant (895 Villa Street) is hosting a tap takeover event Friday, Sep. 13 starting at 5 p.m. to help celebrate the 16th anniversary of San Francisco's Speakeasy Ale & Lager.
On tap will be longstanding favorites and limited-time only Speakeasy anniversary beers, including the SF Lager Batch No. 1 with a malty body and citrus nose, Scarface Imperial Stout – a complicated new brew with various roasted malt flavors, and The Accomplice Belgian Dark Ale with aromas of dark rye bread, plums, currants, and creme brulee.
A list of beers and tasting notes are included in the news alert below:
Who:
Steins Beer Garden & Restaurant – Silicon Valley's most popular beer hall and garden located in the heart of Mountain View, CA owned by beer aficionado Ted Kim with modern American comfort food by Executive Chef Colby M Reade.
San Francisco's Speakeasy Ales & Lager – Open since 1997 with flagships including Big Daddy IPA, Prohibition Ale, and the seasonal release Tallulah Extra Pale Ale.
What: Tap Takeover with Speakeasy Brewery
Big Daddy IPA – 6.5%, 55 IBU. The kingpin IPA, Big Daddy is a crisp, aromatic and ultimately drinkable IPA with floral notes of pine, grapefruit, and subtle notes of fresh bread. Brewed with west coast varieties of Columbus, Cascade, and Centennial hops.
Prohibition Amber Ale – 6.1%, 45 IBU. Speakeasy's first recipe and still its favorite—Prohibition has notes of juicy grapefruit, floral hops, and candied caramel malts.
Tallulah Extra Pale Ale – 5.6%, 38 IBU. Tallulah is loaded with sweet, tropical aromas and flavors of guava, peach, and passionfruit, balanced out with a mild bitterness from El Dorado and Calypso hops.
Payback Smoked Porter – 7.5%, 35 IBU. This limited edition Payback Porter uses cherry wood smoked malts for a rich, smoky, flavor that perfectly compliments the notes of bitter cocoa and espresso.
Witness Belgian-Style Wheat – 5.2%, 25 IBU. Under the Witness' floral softness is an un-filtered Belgian-style wheat with a spicy burst of buttered orange peel and pink peppercorns.
Vendetta IPA – 7.6%, 80 IBU. Strikingly citrus-forward with notes of pink grapefruit and orange zest, Vendetta is aggressively bitter with a vengeful dose of Citra, Amarillo, & Chinook hops.
Betrayal Imperial Red Ale – 8.5%, 25 IBU. At first glance, she's sweet and seductive with burnt sugar and caramel, yet at the last she's sharp enough to curl your tongue.
Blind Tiger Imperial IPA – 9.8% ABV, 100+ IBU. Our massively hopped Anniversary "Triple IPA" with over 7 lbs per barrel of Simcoe, Amarillo, Citra, Columbus, Apollo and Mosaic hops. Brace yourself for the hoppiest beer we've ever made.
Wet Hop Big Daddy IPA – 6.5% ABV, 60+ IBU. A hot-rodded version of our kingpin IPA with local, organic wet Chinook hops (from Hop Meister in Clearlake).
Untouchable Pale Ale – 6.2%, 50 IBU. With a new recipe, our new strong pale is a hoppy pale ale brewed a heavy dose of Nelson Sauvin and Centennial hops.
San Francisco Lager Batch No. 1 – 5.5% ABV, 42 IBU. With a malty body, citrus nose and dry, crisp finish, our lager is anything but traditional.  Brewed with German Magnum, Hallertau Mittelfrueh, Merkur, and Centennial hops.
Scarface Imperial Stout – 9.5% ABV, 65 IBU. A complicated brew – behind its fiercely black exterior is a mélange of subtly different roasted malt flavors of smoke, burnt caramel, and expresso. Scarface is a strong, full-bodied ass-kicker.
The Accomplice Belgian Dark Ale – 7% ABV, 30 IBU. Dark sweet malt and fruity yeast esters dominate, producing aromas of dark rye bead, plums, and currants, and creme brûlée.
Butchertown Black Ale – 8.2% ABV, 70 IBU. This beer is a play on the senses: black as night, but with a deceivingly light body and a dry-hopping regiment more akin to an IPA than a stout or porter.
[This post was shared on Examiner.com.]