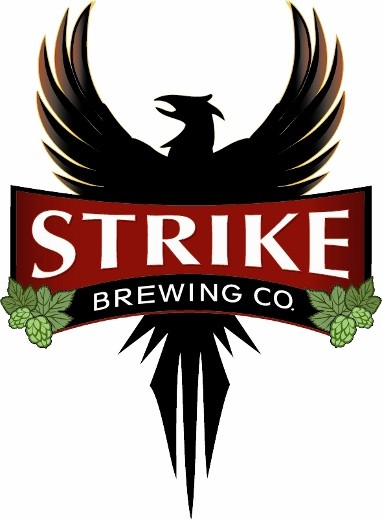 The South Bay's Strike Brewing Company co-founders Jenny Lewis (CEO), Ben Lewis (Sales and Marketing), and Drew Ehrlich (Brewmaster and COO) and their team have been very busy spreading the word about Strike throughout the Bay Area ever since the release of their first offerings back in December 2011. Since then, Strike Brewing has become a community presence and has continued to make news while garnering a growing number of accolades.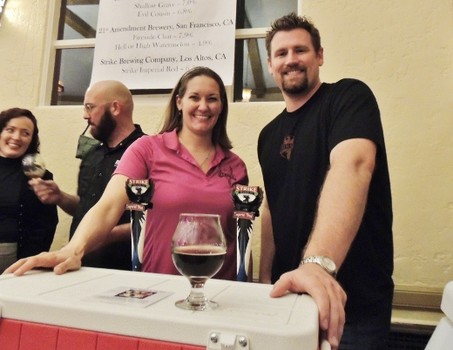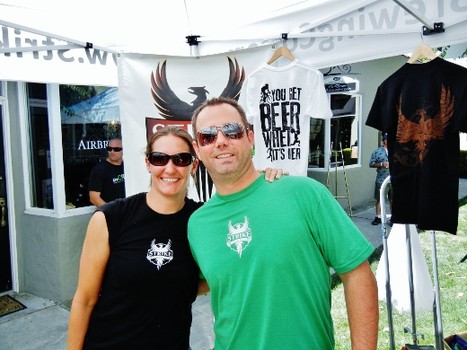 Strike currently has four year-round styles, the Blonde, Brown, IPA, and Imperial Red, which can be found at locations all over Northern California, including Safeway stores throughout Santa Clara County, select BevMo and Costco stores, and even the San Jose International Airport. Strike can also be found in Southern California, thanks to a distribution deal with So Cal Beverage Distributors signed this past June.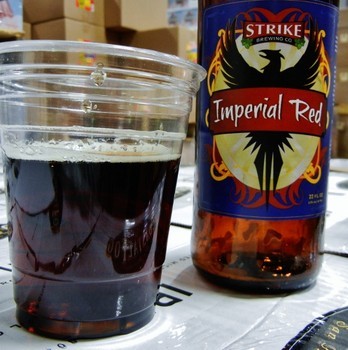 Their Imperial Red won the gold medal at the recent U.S. Open Beer Championships in the Irish Red Ale category. And in last year's California State Fair, the Brown and Blonde won first and second place medals, respectively.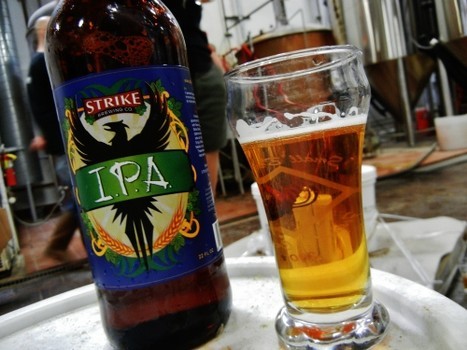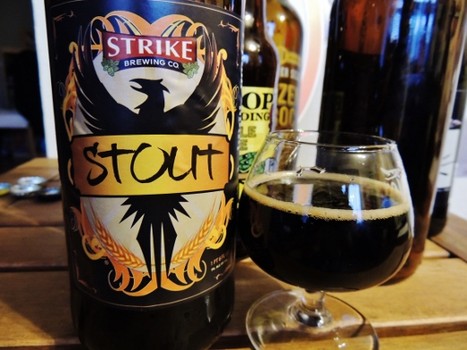 And now this great piece of news from a recent email from Jenny:
"I know it's been a long time coming, but we are finally building a brewery! We have signed a lease and have begun the build-out planning – aiming to be up and running by Q1 2014, specifically by SF Beer Week."
In conversations yesterday, Jenny and Drew expressed their excitement for the new brewery and shared additional information, including why they chose to open their brewery in San Jose.
Congratulations on the new development! How exciting a time is it right now?
Drew: It's very exciting to actually know where we're going to be, that we're going to have a brewery. It still will be stressful. There will be other things to deal with, which we're even more excited about.
Jenny: We signed the lease in mid-September, and we're excited to make new beers. People have been wanting to know where the brewery is going to be. Distributors are always asking what beers are coming next. And we have ordered all the brewing equipment – there will be new toys for Drew to play around with.
Drew: Very excited for the new toys.
What is the location?
Jenny: 2099 South Tenth Street in a large 90,000 square-foot warehouse building about a mile south of downtown San Jose. It's by the Fairgrounds. Our space is just under 6,000 square feet, and we're shooting for a first quarter opening date next year. We're hoping to be open for SF Beer Week.
We want to get the brewery up and operational before working on the permit for the tasting room. We hope to open a tasting room – which by the way can only be 10% of the total space by law – some time early next year as well. But the priority is to get the brewery up and running.
What will be your production capacity?
Drew: The brewhouse will be a 15 barrel brewing system (1 barrel = 31 gallons) and be able to produce thousands of barrels of beer per year. We're starting with a couple 15-barrel fermenters and 30-barrel fermenters. We'll be able to do double batches throughout the day.
What might be the first beers outside of your flagships that you'll be brewing?
Drew: Good question. I'll need to get the previously made recipes dialed in on the new brewing equipment. I'll be getting a handle on the new brewhouse efficiency and the system specifications. Then I'll brew a new recipe.
Why open your brewery in San Jose?
Jenny: It's a great building in close proximity to venues like Sharks Ice, Spartan Stadium, and San Jose Municipal Stadium, along with other locations within walking distance or a bike ride away. San Jose is a place we've gotten to know and love. Though we want to expand distribution throughout the Bay Area and beyond, there's no reason to go anywhere else.
Press Release
Strike Brewing just issued a press release moments ago announcing that their brewery will be located in San Jose. More from the press release:
Strike Brewing Co. is pleased to announce it has chosen a site in south San Jose, CA as home for its regional brewery. Strike has leased approximately 5800 square feet at 2099 South 10th St., San Jose, where they will begin building their brewery. The brewery is expected to be operational by the first quarter of 2014.
"We are truly pleased to have secured this location. It has been a long time coming. But over the past year, we, our suppliers, the real estate agents and our landlord have worked long and hard to make this happen. As we have maintained all along, Strike has been committed to locate in Silicon Valley for a long list of reasons. And this is now a reality," says Jenny Lewis, Strike co-founder and CEO.
This new facility will add much needed capacity and flexibility for one of Silicon Valley's newest and fastest growing craft breweries. Strike Brewing's regional distribution has been growing at a fast pace. Much of this new capacity will be dedicated to improving the availability of Strike's award winning session beers, Strike Imperial Red, as well as the immensely popular Strike IPA. Strike's brewing team though is equally excited about the process control, flexibility and time-to-market benefits the new facility offers.
"Now the sky is the limit for the types of beers we'll be able to brew," says Strike's Brewmaster, Drew Ehrlich. "I can't wait to create some more interesting seasonals, play around developing a house yeast, maybe throw some of our flagships in some barrels, or even beta test some sours. We'll have the opportunity to do more small batch beers, while continuing to focus on our session and year round beers' west coast roll outs as well."
Once the brewery is open, future plans also call to have a tasting room on site where Strike beers can be sampled after taking a tour. However, six packs and kegs will be available for purchase on site as soon as brewing commences. This brewery build out also means the Strike sessionable Porter and Wit will return in 2014.
Currently Strike beers are distributed by DBI, Inc. in Santa Clara County and by So Cal Beverage in Southern California. Strike plans to add more distribution partners over the coming months as production ramps up.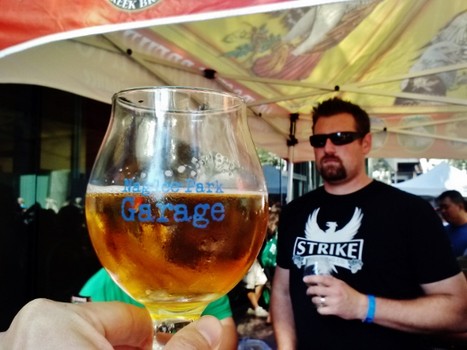 About Strike Brewing Co.
Strike Brewing Co. was launched in December 2011 by three avid athletes who had a passion for craft beer and bringing a new brand to the Bay Area. They realized adventurers, explorers and competitors sought authentic beers with flavor and character. Strike beers are intended to be enjoyed amongst friends in good times and celebration. Our beers have been chosen and brewed not to quench the "fire within" but to reward and fuel it. For more information, visit www.StrikeBrewingCo.com.
[This post was shared on Examiner.com.]