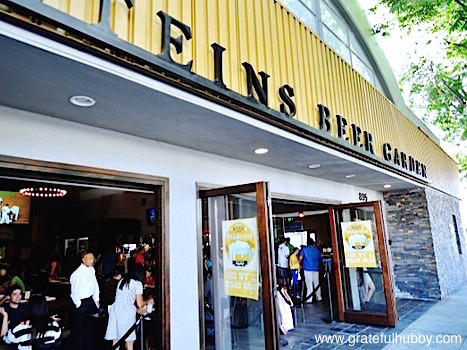 Steins Beer Garden & Restaurant (895 Villa Street, Mountain View), led by owner and beer aficionado Ted Kim and Executive Chef Colby M. Reade, will be hosting the San Francisco Brewer's Guild later today for a Tap Takeover event starting at 5 p.m. featuring 10 member breweries.
The event is also an opportunity for guests to meet the brewers and/or representatives who will be at Steins from 5:30-7:00 p.m. to answer any questions guests might have about the brewery and the beer.
The list of breweries and beers is below.
21st Amendment – Fireside Chat Winter Spiced Ale
Anchor Brewing Co. –  Zymaster #5 Harvest One Pale
Almanac Beer Co. – Smoked Chipotle Stout
The Beach Chalet Brewery and Restaurant- Ocean Beach Oktoberfest
Headlands Brewing Company – Liver Let Die
Magnolia Gastropub and Brewery – Blue Bell Bitter
Pacific Brewing Laboratory – Imperial IPA
Speakeasy Ales & Lagers – Untouchable Pale Ale
ThirstyBear Brewing Company – GrafelFinger Doppelbock
Triple Voodoo Brewing – King Leopold Belgian Stout
[This post was shared on Examiner.com.]