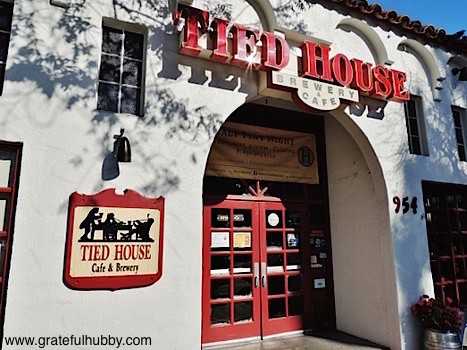 Recently announced was the first wave of scheduled beer events for the 2014 edition of SF Beer Week presented by the San Francisco Brewers Guild, set to take place from Fri., Feb. 7 to Sun., Feb. 16. Expect many more South Bay events to be listed in the coming weeks.
In the meantime, be sure to consider the following popular events:
San Jose Beerwalk in San Jose
[Note: Purchase tickets before midnight on Christmas Eve, Dec. 24, to save $5 on the $30 tickets. Enter discount code: stockingstuffer.]
As The Beerwalk web page indicates:
The Beerwalk is hitting the streets of Japantown San Jose again for SF Beer Week on Sat., Feb. 8, from 2 p.m. to 6 p.m.
Whether you attended any Beerwalks previously, this event is a great way to kick off SF Beer Week.
Tucked away minutes from Downtown San Jose sits the charming Japantown business district. Stroll the streets and discover all the unique boutique shops, art studios, and great restaurants you cannot find anywhere else in San Jose. All while sipping on great beers and enjoying the social enthusiasm of shopkeepers and beer lovers alike.
The Beerwalk was created around more than the idea of sampling great beers, but rather to provide the outlet for our community to come together to explore the neighborhoods and small businesses which help make San Jose the great city it is today.
Tickets can be purchased in advance for $30 at Jack's Bar & Lounge or online at www.thebeerwalk.com. In the case the event does not sell out, tickets can be purchased day of for $35. Ticket includes beer samples, custom glass, and passport. Plus, first 60 folks to check-in the day of the event receive complimentary tours at the Gordon Biersch Brewery and Bottling facility.
Check-in registration begins at noon. For more information, visit www.thebeerwalk.com or like us on Facebook at The Beerwalk. To benefit the Japantown Business Association (JBA) & The Bay Brewers Guild.
Meet the Brewers Beer Festival
[Note: Early bird tickets are currently on sale for $30 dollars (reflecting $5 off) until January 1, 2014.]
Tied House Brewing and Hermitage Brewing Company (HBC) will host the fifth annual Meet the Brewers beerfest on Sat., Feb. 15 at San Jose's Hermitage Brewery (1627 S. 7th Street, San Jose) from 1 p.m. to 5 p.m., featuring a variety of Bay Area food trucks and over fifteen breweries from the South Bay, Peninsula, and Monterey Bay Area.
Here is a current list of participating breweries:
Clandestine Brewing
Calicraft Brewing
Discretion Brewing
Uncommon Brewers
Strike
Campbell Brewing
Faultline
Rabbits Foot Meadery/ Red Branch Cider
Los Gatos Brewing Company
Santa Clara Valley Brewing
The Rare Barrel
Peter B's
Seabright Brewing
El Toro
Hermitage Brewing
Tied House
More from a recent press release:
2014 marks the 5th Annual Meet the Brewers beer festival. Join us for the best mobile eats paired with the best local breweries from Silicon Valley and Monterey Bay. Proceeds will be donated to Can Do MS, a national non-profit who helps thousands of people living with MS.
Peter Estaniel, Brand Manager for HBC says:
"It's hard to believe that this will be the fifth year for Meet the Brewers Craft Beer Festival! This event started humbly with a handful of local South Bay breweries, and has quickly grown to include fantastic, small batch breweries from Oakland through Monterey. This is one of the few festivals where craft beer fans will be able to actually meet, and interact, with the men and women behind their favorite craft beers."
The featured breweries participating in Meet the Brewers 2014 are: Uncommon Brewers, Seabright Brewery, El Toro Brewing, Strike Brewing, Rabbit's Foot Meadery, Peter B's Brewpub and more to be announced. Gourmet food trucks will be provided by Moveable Feast.
Carolyn Hopkins-Vasquez, Director of Marketing and Events for HBC says:
"The South Bay and Monterey areas are really experiencing a brewery renaissance, and it's exciting to be able to showcase these new and up-and-coming businesses. What's even better is the willingness of all the brewers to put in their time and craft to help us celebrate the South Bay craft beer scene. The Bay Brewers Guild will also host a raffle to raise money for their organization. It's the Guild's second year participating and having a brewers' guild dedicated to this area just proves the brewing community in our area is growing. We look forward to seeing what another five years brings for both the festival and the Guild."
For updates and more info. about Meet The Brewers please visit www.hermitagebrewing.com, or to purchase tickets please click here.
[This post was shared on Examiner.com.]