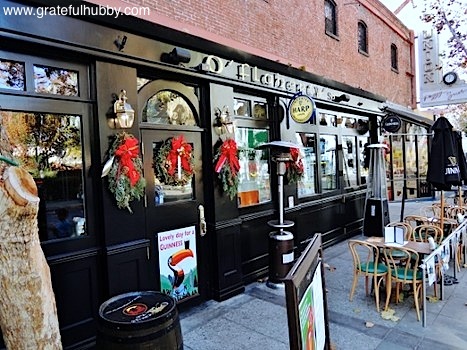 To help celebrate the recent arrival of Colorado's Oskar Blues Brewery beers to the South Bay, there will be an Oskar Blues "Chub" Crawl taking place in downtown San Jose on Thursday, Jan. 9 starting at 5 p.m.
The starting point is the Market Beer Store (100 North Almaden Ave.) in San Pedro Square Market.
The ensuing locations for the "Chub" Crawl include:
DBI Beverage's craft/specialty brand manager Greg Sonick shares that there will be "swag to announce that you are part of the crawl," and six brewery reps. in attendance who can answer questions about the Oskar Blues offerings, including Mama's Little Yella Pils, Old Chub Scotch Ale, Ten FIDY Imperial Stout, the flagship Dale's Pale Ale, and more.
Oskar Blues is one of Colorado's largest craft breweries, having opened Oskar Blues Grill & Brew Restaurant in 1997. In 2002, they became the first craft brewery to offer beer in a can.
Sonick adds, "I invite everyone to come out, enjoy good beer, and help show support for the South Bay good beer scene."
[This post was shared on Examiner.com.]