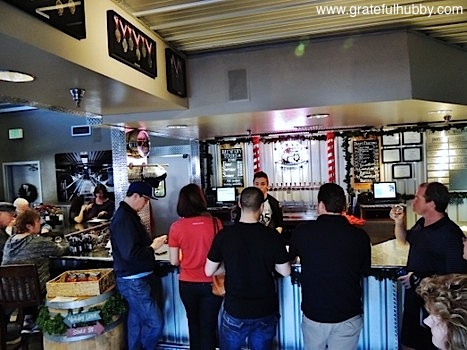 Visiting Firestone Walker Brewing Company in Paso Robles was on the itinerary during a recent family getaway to the Central Coast, providing the opportunities to hang out in the tasting room, go on a brewery tour, and dine at the Taproom restaurant.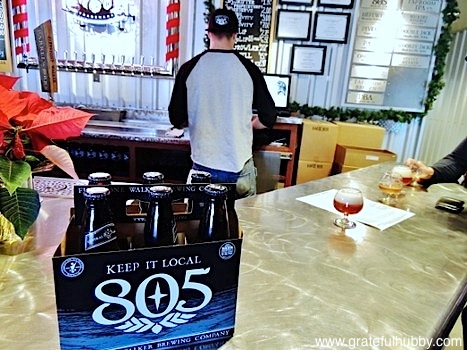 Beer aficionados know about Firestone Walker, led by owners Adam Firestone, David Walker, and Brewmaster Matt Brynildson. For many, it is the malty DBA Double Barrel (British Pale Ale) that helps to inspire the desire to continue seeking out good, local beer, as was the case for yours truly.
Their popular beers include the aforementioned DBA, the crisp and refreshing Pale 31 (California Pale Ale), the hoppy Union Jack IPA, the ultra bitterness of the Double Jack (Double IPA), and the roasted coffee flavors of Velvet Merlin Oatmeal Stout. Their barrel beers, anniversary ales, and newer offerings from the Barrelworks program in Buellton (about a one-and-a-half hour drive South of Paso Robles) also continue to garner accolades and a growing number of fans.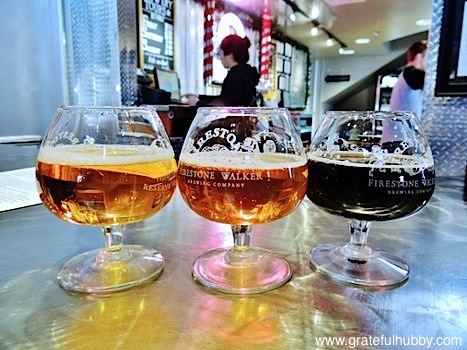 It is the quality of, and creativity behind, the Firestone Walker's beers that compel many Bay Area folks to stop by the tasting room or the neighboring Taproom Restaurant when visiting the Central Coast or driving on Highway 101 en route to Southern California.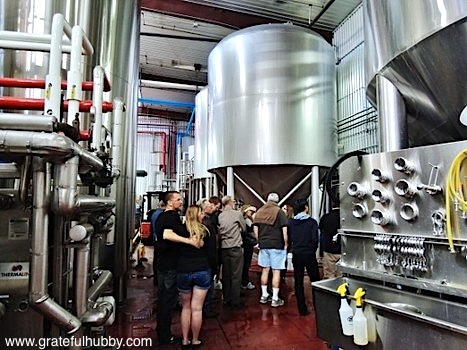 For those planning ahead, there are brewery tours that take place on the weekends lasting from 20 to 30 minutes. Weekday brewery tours are also available by appointment. During the tour, a friendly and knowledgeable tour guide begins by providing a brief history of Firestone Walker followed by a walk-through of the brewing process. Throughout the tour, visitors can ask general questions as well as more technical questions. Be sure to call in advance to make reservations.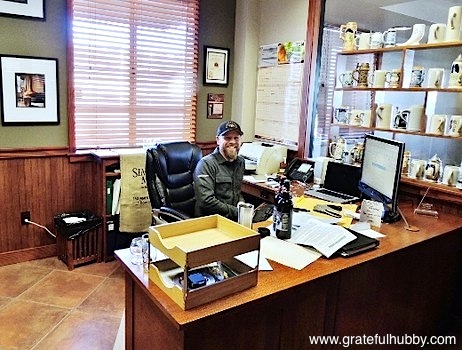 The Tasting Room provides a convenient venue to try many Firestone Walker beers, with 13 beers on tap during the recent visit. Newcomers can consult with the staff for information on the beers, and with smaller 3-ounze pours available, guests can enjoy a variety of options.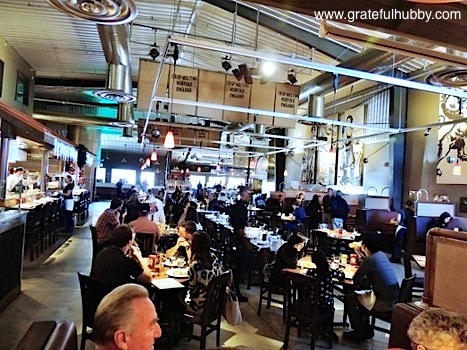 The Taproom Restaurant offers a tidy menu of fine brewhouse fare. Particular favorites included the BBQ Smoked Brisket sandwich, Skirt Steak lunch entree, and the Fish Tacos. There is a very nice wine list featuring exclusively Central Coast wines. Smaller pours of beers are also available at the restaurant, with several, pre-selected beer flights available. Each flight consists of four different beers and comes with a token that is good for $2 off beer or merchandise to go at the restaurant or the tasting room.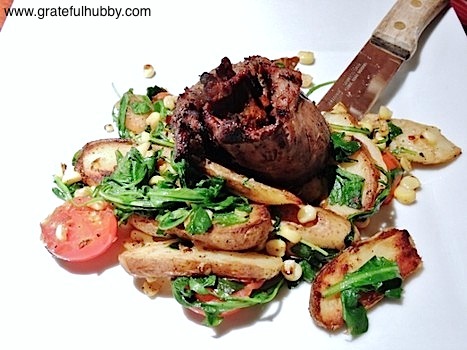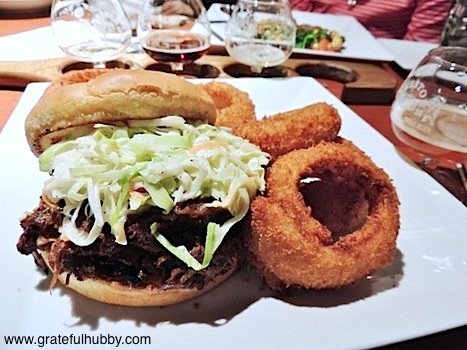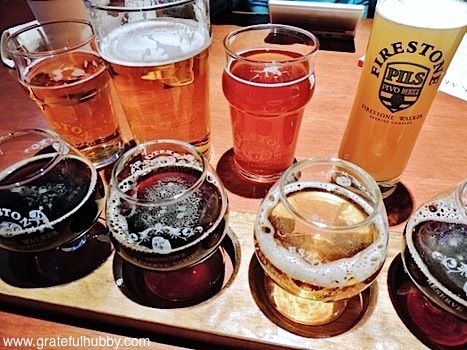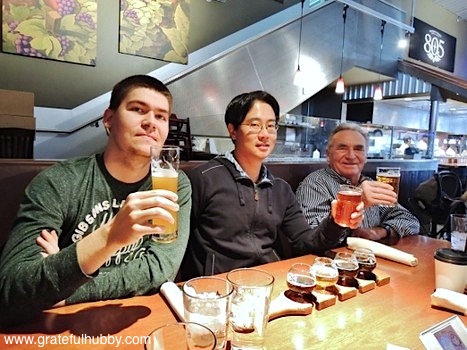 2014 §ucaba Barleywine
Speaking of barrel beers, Firestone Walker just released their first Proprietor's Vintage Series for this year with §ucaba, a barrel-aged English barleywine that, according to a recent media release, "remains confoundingly unpronounceable yet eminently drinkable."
More from the release:
§ucaba was one of the first components created as part of Firestone Walker's annual barrel-aged Anniversary Ale blend starting in 2006. It is now a mainstay in the brewery's Proprietor's Vintage Series, which is reserved for limited-production vintage beers aged in oak barrels for a year or more.
Longtime fans know §ucaba by its original name, which was undone by a legal challenge. It has been several years since Firestone Walker reversed course and changed the name to §ucaba, but who's counting?
2014 §ucaba Lowdown
Release Date:  January 6, 2014
ABV: 13.5%   IBU: 42   Color: 36 (Dark Ruby)
Malts: Munton's Pale, Crisp Maris Otter Pale, Munich, Dark & Light Crystal, Chocolate
Hops: Bravo (bittering), East Kent Golding (late kettle)
Aging: Barrel-aged for one year on average in retired Bourbon barrels
Production: 3,500 cases (22-ounce bottles)
Retail: $16.99 (22-ounce bottle). Available while supplies last in CA, NV, OR, WA, AZ, CO, MO, Chicago, TX, MA, NJ, NY, VA, PA, DC, and MD.
Tasting Notes
Big, boozy bourbon and American oak aromas combine with soft chocolate malty undertones. Complex malt flavors are framed in oak with hints of dark chocolate, vanilla, tobacco, coconut and just a touch of dark cherry.  A sipping beer that is best served in a brandy snifter, §ucaba pairs well with dark chocolate and sturdy cheeses.
Cellaring
§ucaba is built to last and will reward careful cellaring (ideal aging temperature: 45F) for years to come. We recommend counting the years with an abacus.
SF Beer Week
Firestone Walker has partnered with select South Bay establishments in recent years to host excellent beer events. Already scheduled as part of the events taking place during this year's SF Beer Week in the South Bay region are events with David Walker at Original Gravity Public House in downtown San Jose on Sun., Feb. 9 and Matt Brynildson at Harry's Hofbrau San Jose on Thurs., Feb. 13.
[This post was shared on Examiner.com.]