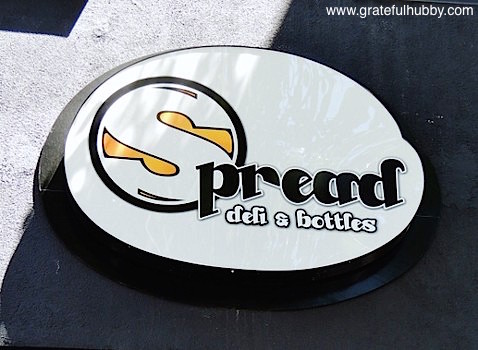 Downtown Campbell's Spread Deli & Bottles (193 East Campbell Ave.) opened this past July and will be participating in their first SF Beer Week by hosting four unique events.
For the growing number of Spread fans, there is nothing better than enjoying one of their spot-on gourmet sandwiches with a tasty side dish and a beer chosen from among the 10 taps devoted to craft. There are over 200 bottled beers and 50 wines from which to choose, as well as cheese and salumi plates.
Spread features arguably the best happy hour special in the South Bay—$3.75 draft beer available from Mondays through Saturdays, 5:30 p.m. to closing.
The following is the listing of their beer week events; Spread proprietors Jordan Trigg and Charlie Mann—both South Bay natives—invite all to come out and have a good time.
Monday, Feb. 10, 5 p.m. – 8 p.m.: Mini Monday Cupcake and Beer Pairing
Spread has teamed up with their neighbors, the award-winning Frost Cupcake Factory, to bring forth this event.
Enjoy 3 mini cupcakes all paired with 3 different beers (6 ounces each) – all for only $15; one pairing for $6.
Tuesday, Feb. 11, 11 a.m. – 9 p.m.: Stone Tap Takeover
Stone Brewing Company is taking over Spread with a tap takeover event.
On tap will be the following:
Stochasticity Project: Grapefruit Slam IPA
Pints will be $5, there will be sample flights: 3 for $5.
Thursday, Feb. 13, 7 p.m. – 9 p.m.: Craft Beer Bottle Cap Jewelry Workshop
This workshop is led by a local Etsy shop, CraftBrewlry, and attendees will have opportunity to create a pair of earrings from their favorite (or new favorite) brand of bottle caps.
Materials and tools are provided; folks just need to come out and enjoy a Thursday night of crafting and beer.
$8 covers all materials, there will be $3.75 happy hour draft pints.
Friday, Feb. 14, 5 p.m. – 10 p.m.: Beer and Chocolate Pairing
Make Valentine's Day sweet! Spread has paired up with their neighbor and acclaimed chocolatier Snake & Butterfly to bring folks an excellent combination of beer and chocolate.
$15 for 3 pairings; $6 for 1 pairing.
[This post was shared on Examiner.com.]