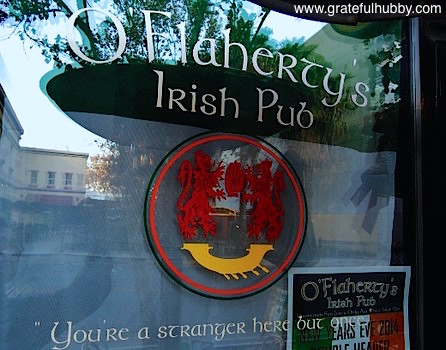 A growing number of beer fans have long since discovered that downtown San Jose's O'Flaherty's Irish Pub (25 North San Pedro St.) has become a bona fide South Bay beer spot, with great service along with a consistent lineup of stellar beers among their 50+ taps.
General manager David Mulvehill recently shared beer events taking place the coming week. He personally welcomes all those thirsty for good beer to come out to quench your thirst.
The following is a list of their scheduled events:
Tuesday, Feb. 11, 6 p.m. – close: Belgium Inspired Ménage à Trois
Belgian inspired and American crafted, this evening features the multi-award winning breweries The Lost Abbey, The Bruery, and Allagash Brewing Company. Be sure to look for the tart and complex Cuvee de Tomme on tap.
Wednesday, Feb. 12, 6 p.m. – close: Hangar 24 + 17 Tap Takeover
This evening features 17 of Hangar 24 Craft Brewery's  finest beers, including four from their well-regarded Barrel Roll series. Northern California Regional Market Manager Mike McKee will be in attendance to answer any questions about the brewery and the beers. The weekly trivia night also takes place this evening.
Thursday, Feb. 13, 6 p.m. – close: Cismontane Heads North
Cismontane Brewing Company brings their unique selection of craft brews to San Jose with sales director Douglas Heine. There will be 8 great beers, including The Mesa—brewed with Riesling grapes—and Marea Roja Sour Red.
Sat., Feb. 15, 6 p.m. – close:  The Real Taste of the Rockies
Get a taste of Colorado done Irish style as O'Flaherty's features Oskar Blues Brewery, Avery Brewing Company, and New Belgium Brewing Company. The event includes the highly rated Avery Maharaja Imperial IPA.
[This post was shared on Examiner.com.]