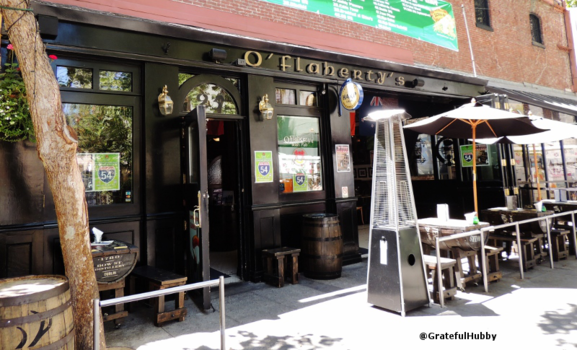 Beer crawls throughout downtown San Jose seem to be a more common occurrence these days, given the abundance of both veteran and newer beer-centric establishments in the area plus the growing number of folks who are interested in exploring the style varieties of beer.
The Meetup.com group Bay Area Beer Socials has organized a downtown San Jose beer crawl set to take place on Tues., Sep. 2 beginning at 5:30pm at O'Flaherty's Irish Pub.
The beer crawl will feature beers from Ninkasi Brewing Company, based out of Eugene, Oregon, and brewery representatives from Ninkasi will be on hand throughout the beer crawl to answer any questions about their beers.
The following is the proposed schedule and Ninkasi beer lineup:
5:30pm – O'Flaherty's Irish Pub – Lux Helles Lager, Tricerahops Double IPA
6:30pm – ISObeers – Wunderbier Kolsch, Coconut-Infused Vanilla Oatis Oatmeal Stout (poured at the bar with a randal)
7:30pm – Original Gravity Public House – Maiden the Shade Summer IPA, Total Domination IPA, Wunderbier Kolsch
As the event page points out, there are food options aplenty: traditional pub fare and Irish classics at O'Flaherty's and gourmet sausages at Original Gravity. Beer crawlers can grab something along to way to bring to ISObeers, which does not serve food.
For more information, visit the Meetup event page.
[This post was shared on Examiner.com.]