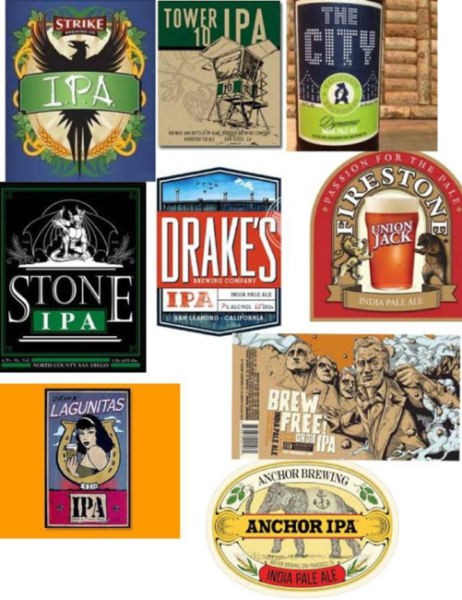 The beer style has been selected. It is IPA. And the challenge has been issued: To determine the best IPA among 9 different offerings.
On Thurs., Sep. 18 from 8pm – 10pm at San Jose's 7 Stars Bar & Grill (South Bascom Ave.), the first of what is hopefully many future beer battles will take place.
There will be blind tastings of 9 different IPAs from mostly Bay Area breweries, and $12 will get you a wrist band, tastings of all 9 IPAs, and voting cards to select your first, second, and third top choices for best IPA.
Here are the participating IPAs:
Strike IPA
Drake's IPA
Calicraft The City IPA
Anchor IPA
21st Amendment Brew Free! or Die IPA
Lagunitas IPA
Firestone Walker Union Jack IPA
Stone IPA
Karl Straus Tower Ten IPA
Voting ends at 9:45pm, and the winner will be announced at 10pm. According to 7 Stars, the winner will get a permanent spot on their taps.
[This post was shared on Examiner.com.]