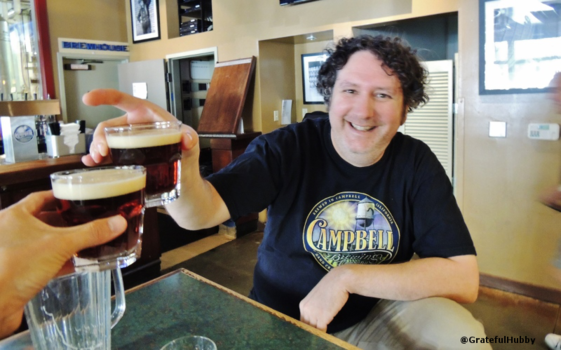 Announced earlier today, Silicon Valley's Campbell Brewing Company has won a silver medal in the Barley Wine-Style Ale category at this year's Great American Beer Festival (GABF), held annually in Denver, CO and host to what many consider the country's leading beer competition.
The honor marks the second year in a row that Campbell Brewing brewmaster Jim Turturici has medaled at the GABF. Last year, his Scottish Ale took gold in the Scottish-Style Ale category.
I had the privilege of tasting this year's medal winner – Mastiff Barleywine – three months ago during a visit to Campbell Brewing to meet with Turturici.
The beer had been quietly aging since 2011, and we were immediately struck by the aroma and bold flavors upon our first sips. Turturici specially noted characteristics of dates, candied apricots and bready cognac. Within minutes, he was on the phone with a GABF representative to include this beer with his other submissions.
Aptly named, Mastiff Barleywine is a shout out to Turturici's own big and beautiful mastiff, a much beloved member of his household.
A hearty congratulations to Jim Turturici on his silver medal. Cheers!
[This post was shared on Examiner.com.]