Unsurprisingly, there seem to be many local bacon-and-beer fans in our midst, as throngs showed up to last weekend's Bacon and Beer Classic in San Jose at Municipal Stadium.
The weather was radiant during the early afternoon session, which is when we attended.
Pics below: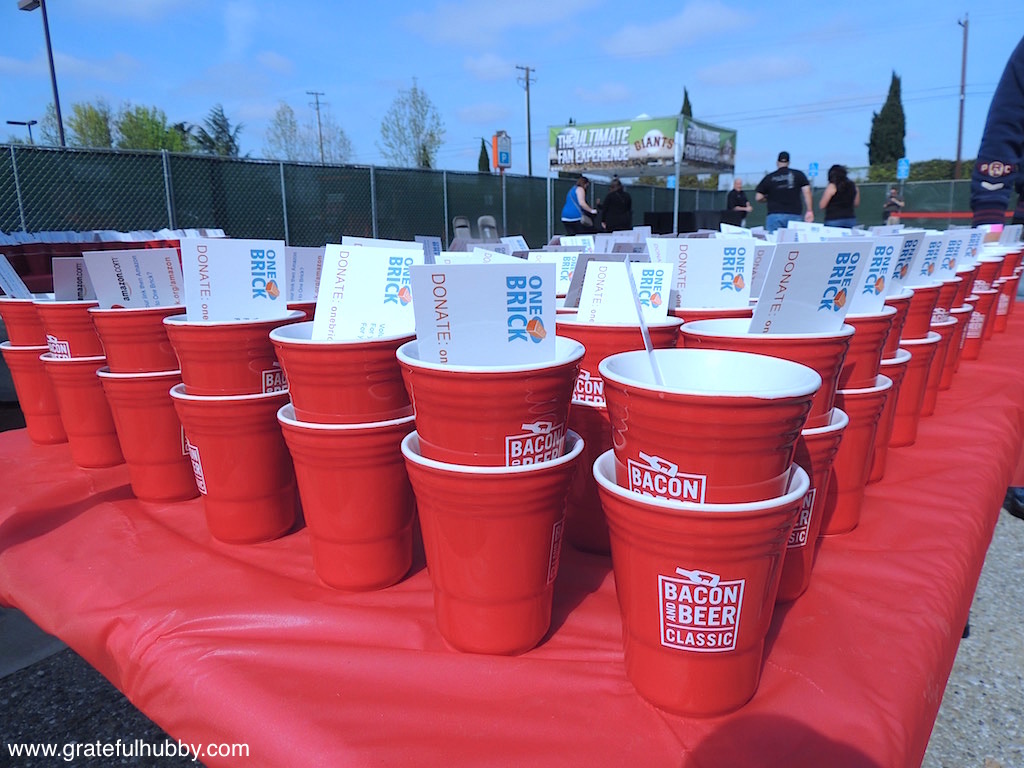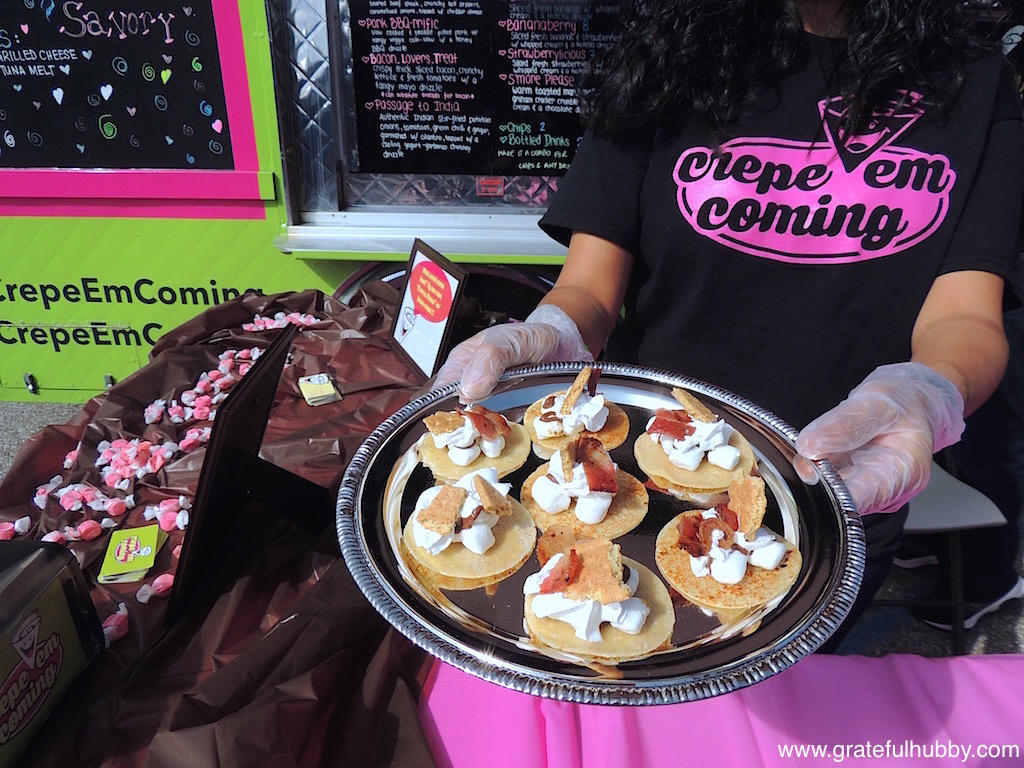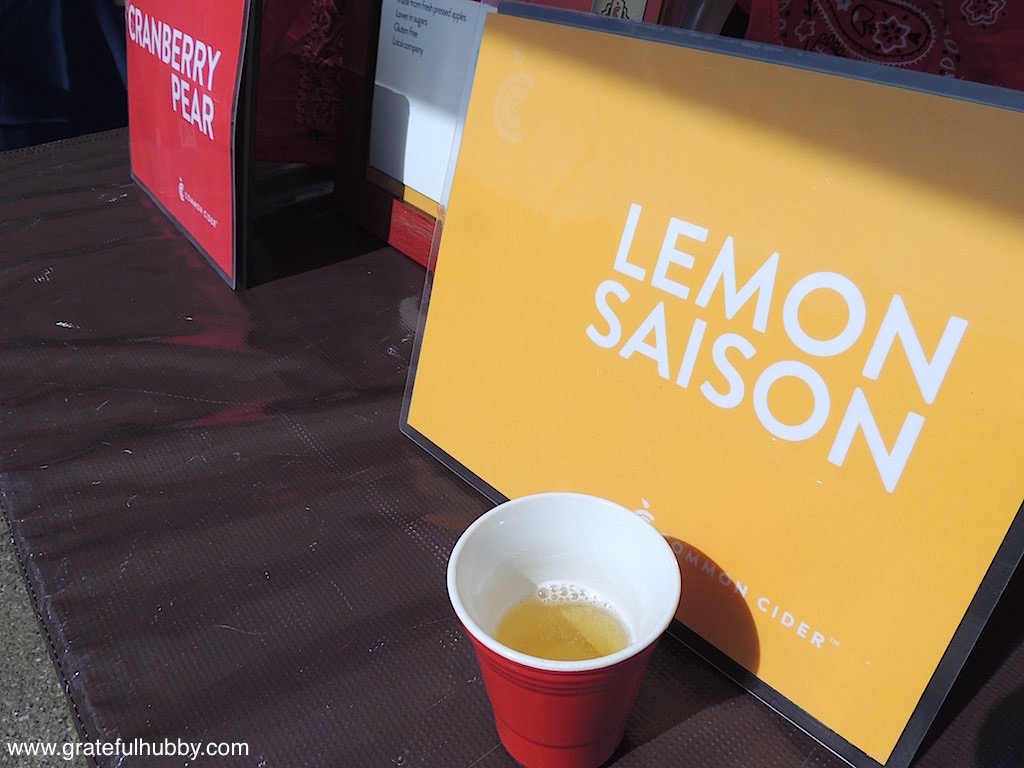 Armadillo Willy's BBQ.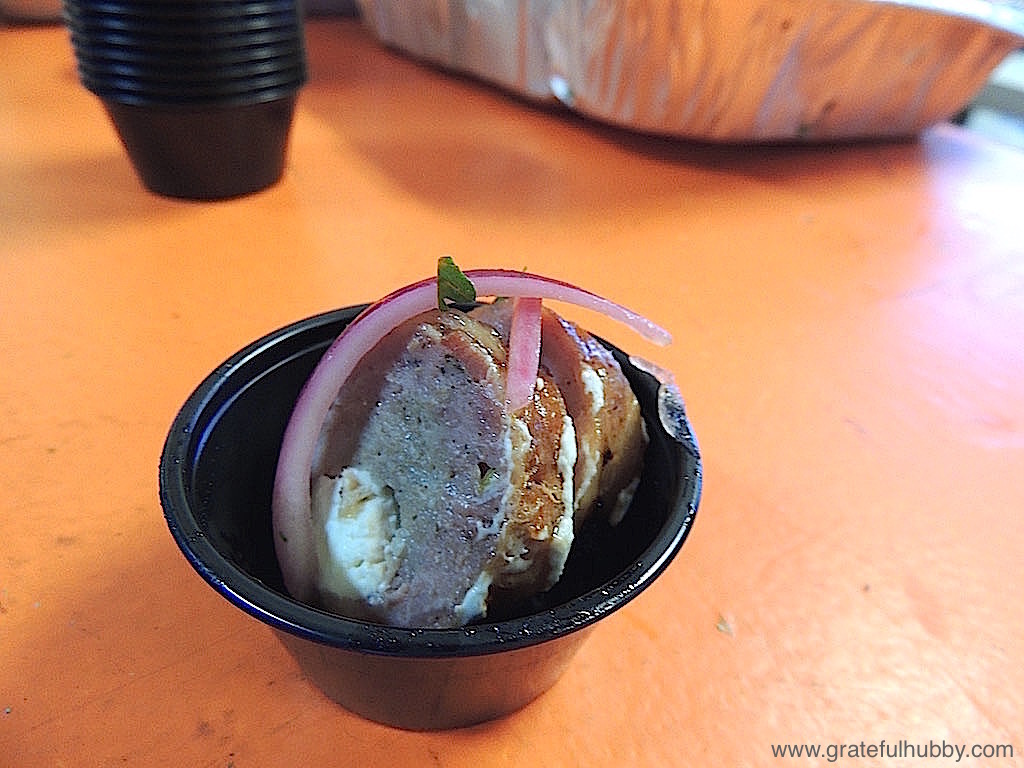 71 Saint Peter: Braised Pork Belly – Rosemary Focaccia, Apple Mustard Vinaigrette, Sun Dried Cherry Slaw, Mole Sauce.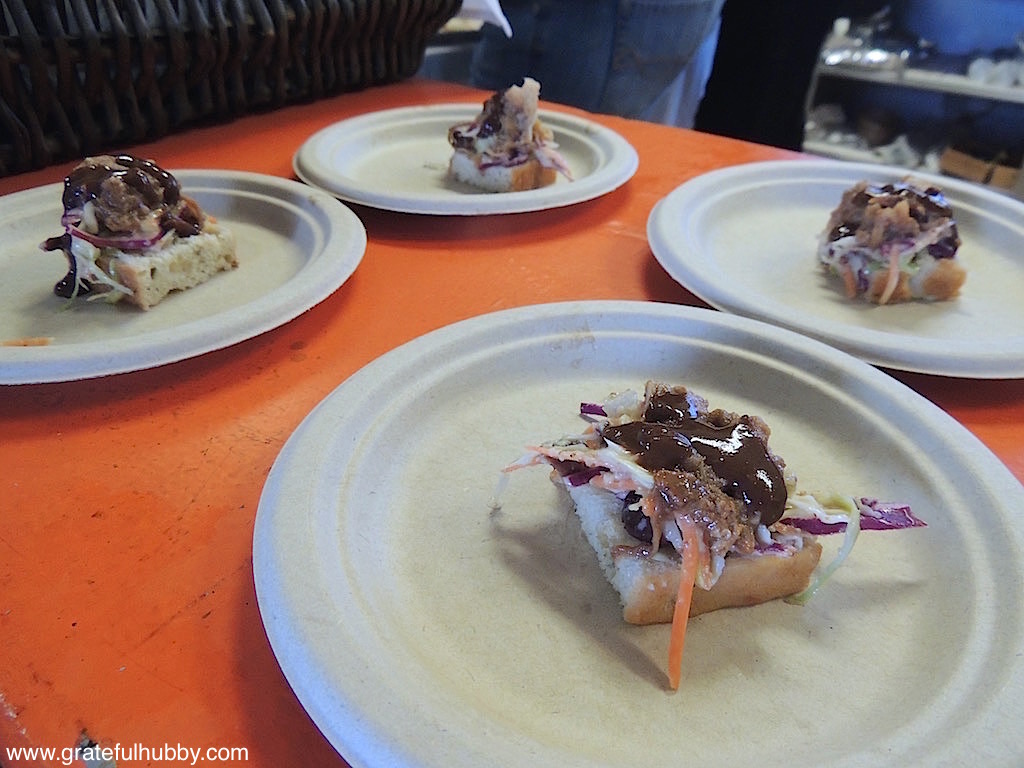 Pizza Party: Bacon Chicken Pizza – Ranch, Grilled Chicken, Bacon, Tomato, Italian Seasoning.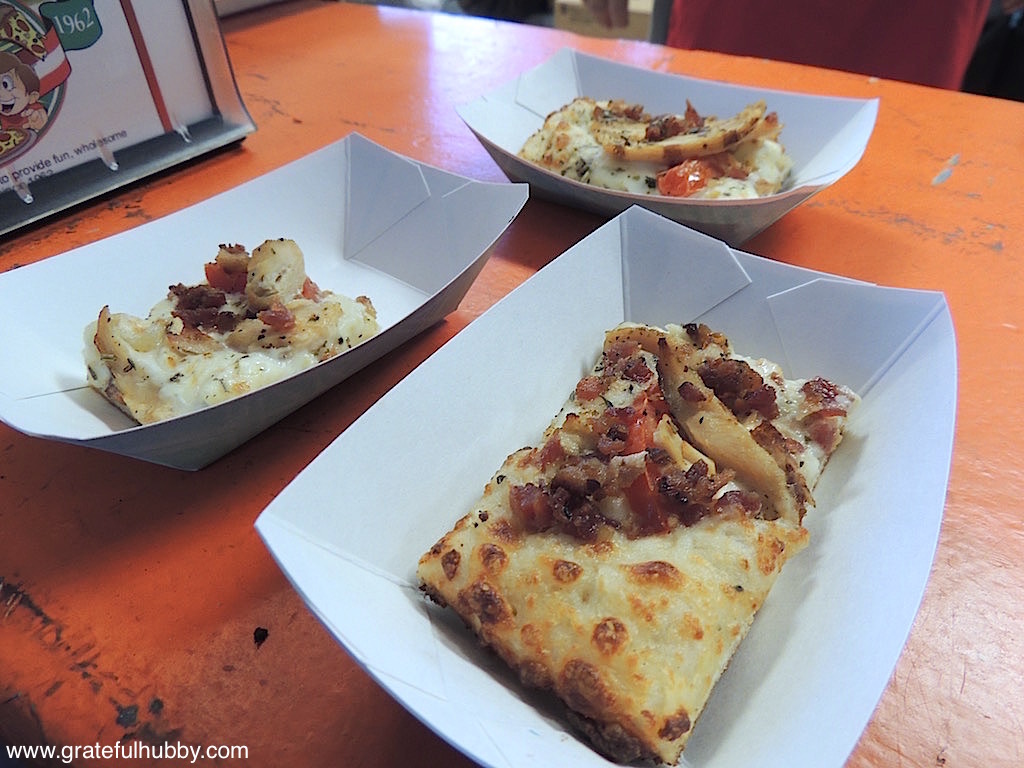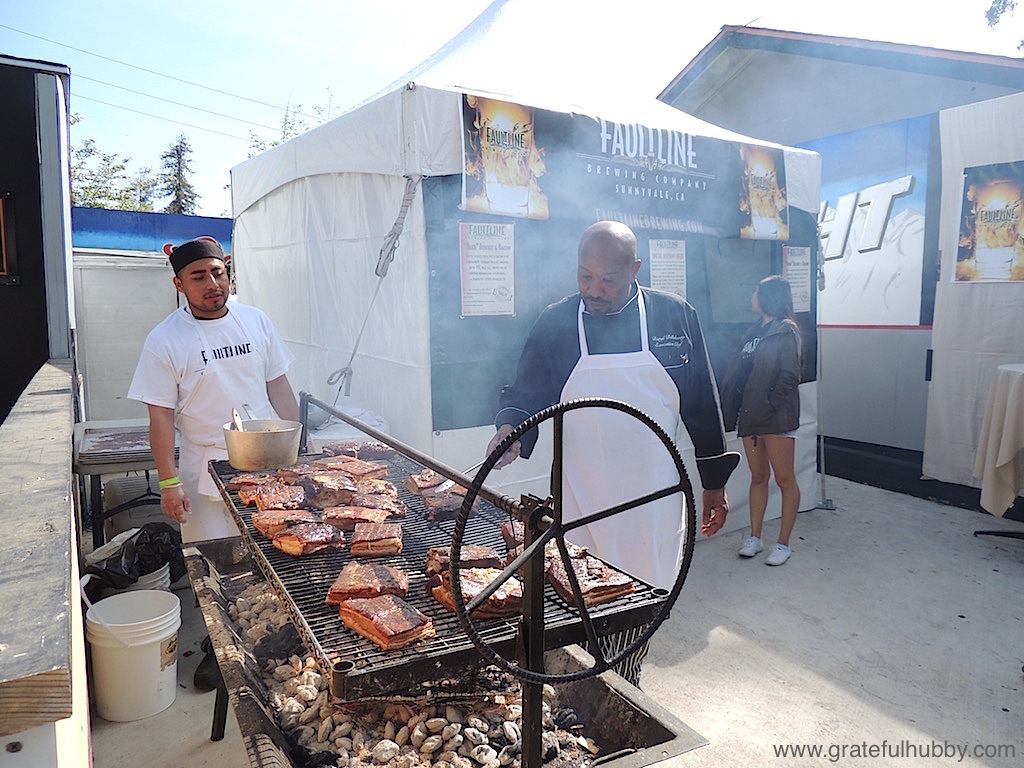 Santa Clara Valley Brewing's Stephanie Santolo and Steve Donohue.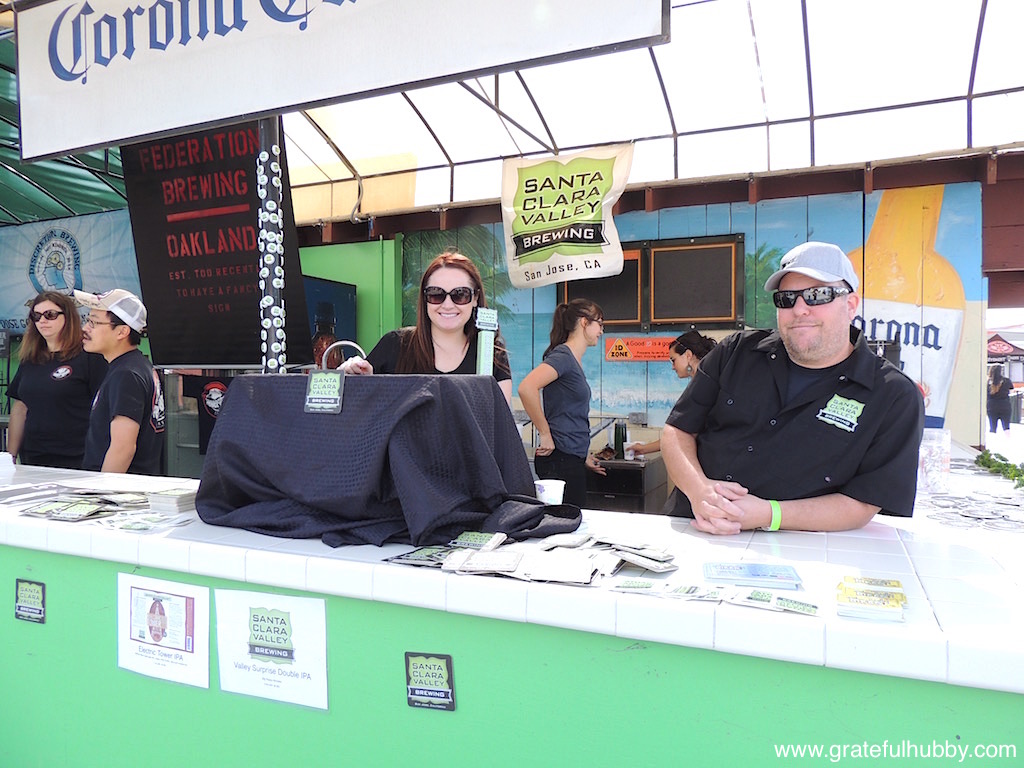 7 Stars Bar & Grill: Bacon and Linguica Balls with Sriracha Ketchup – Featuring Neto's Linguica and Strike Brewing's Brown Ale.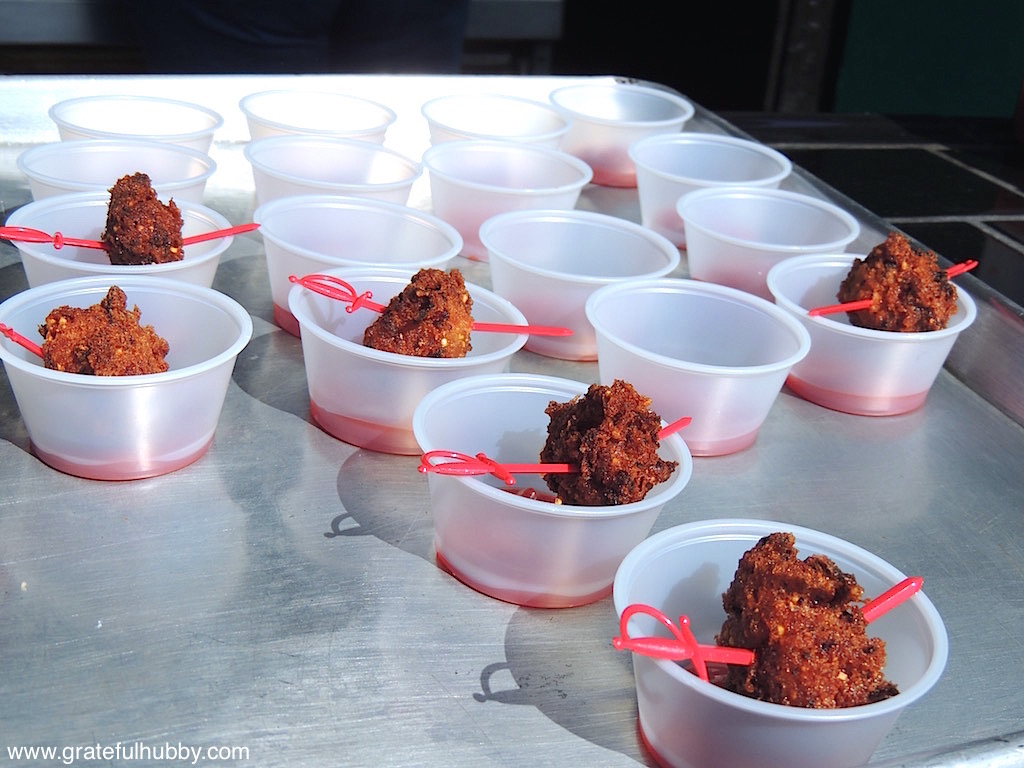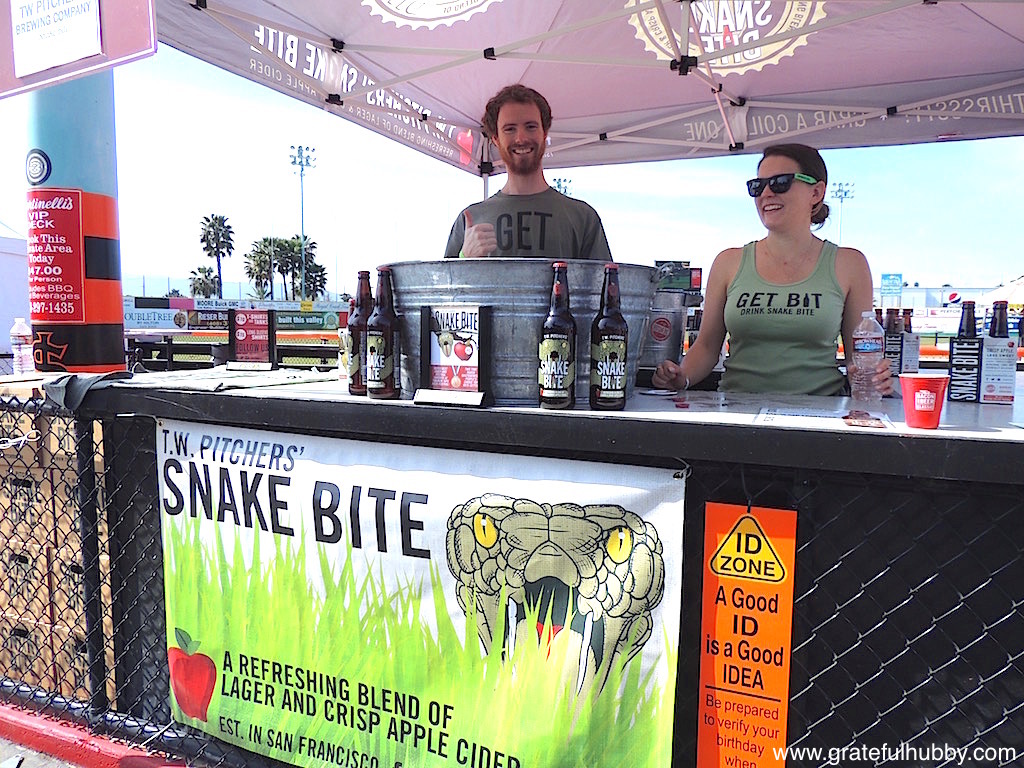 Jon Siddoway and Siobhan Faul pouring for Red Branch Cider Company. We always enjoy their offerings, this time Hard Black Cherry and Hard Pear.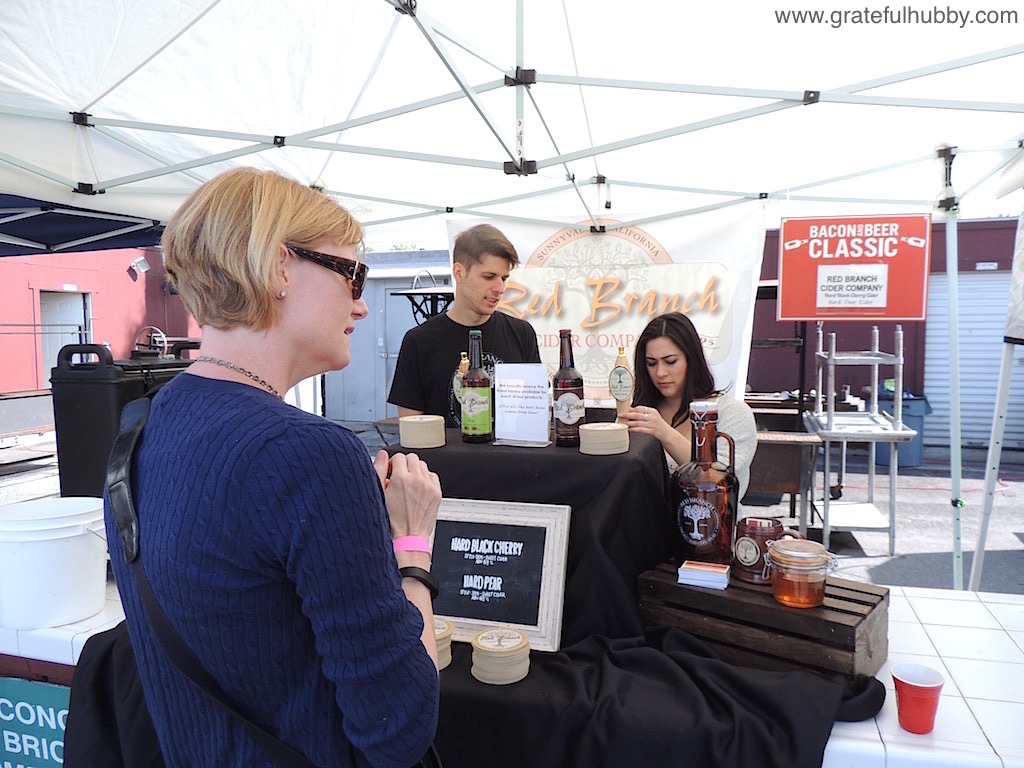 Caketerest Bake Shop: Pecan Bacon Praline Browines – Pecan Praline Bacon, chocolate ganache, fudge brownie. Bacon Mama's Cupcake – Chocolate Velvet Cake, Nutella Mousse, Bacon Toffee, Chocolate Ganache.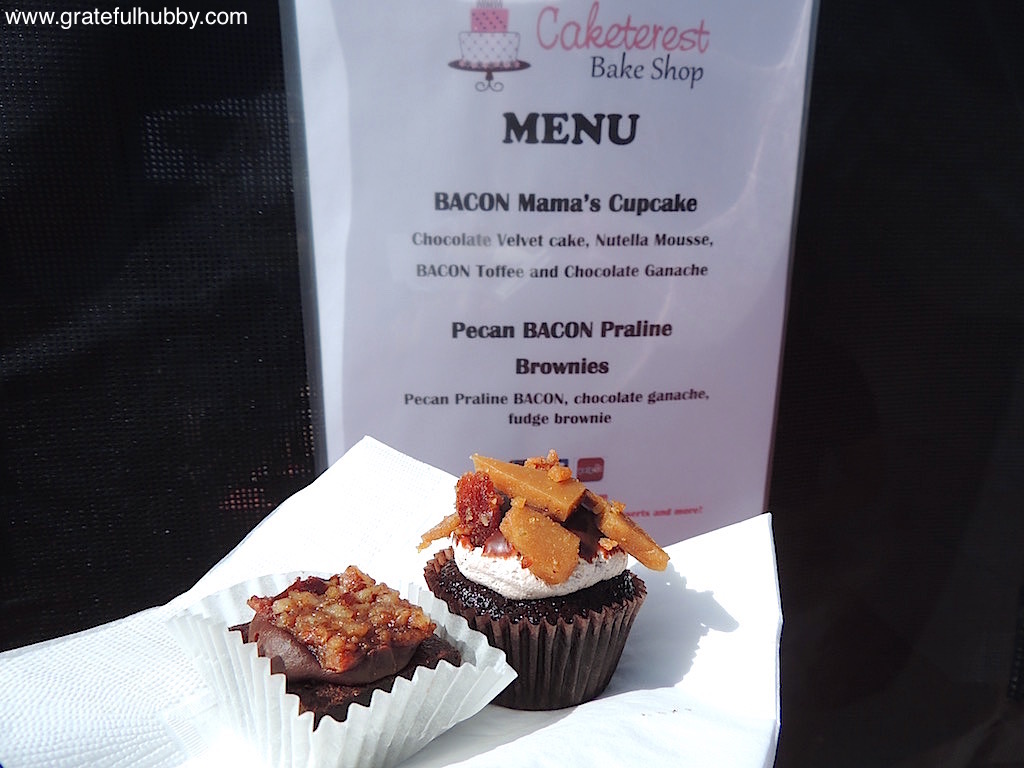 Les Marguerites: Crisp Pork Belly Sandwich – Garlic Pork Belly, Cole Slaw, Fried Green Tomatoes, Habanero Cream on Focaccia.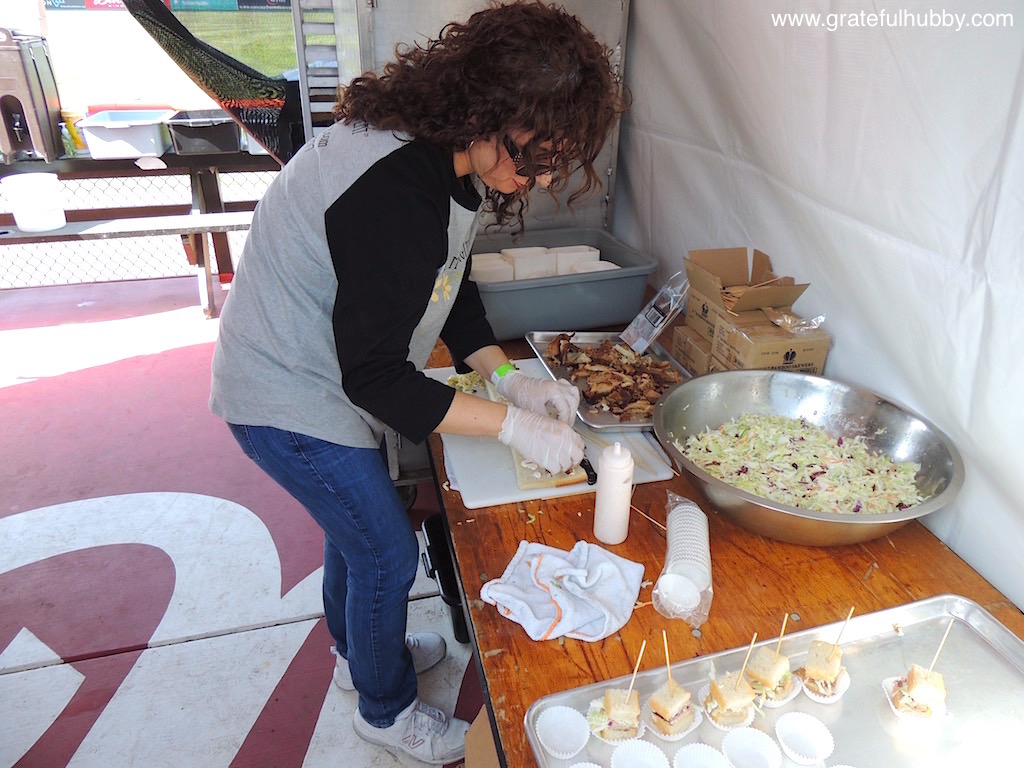 Stone Brewing's Kory Snider.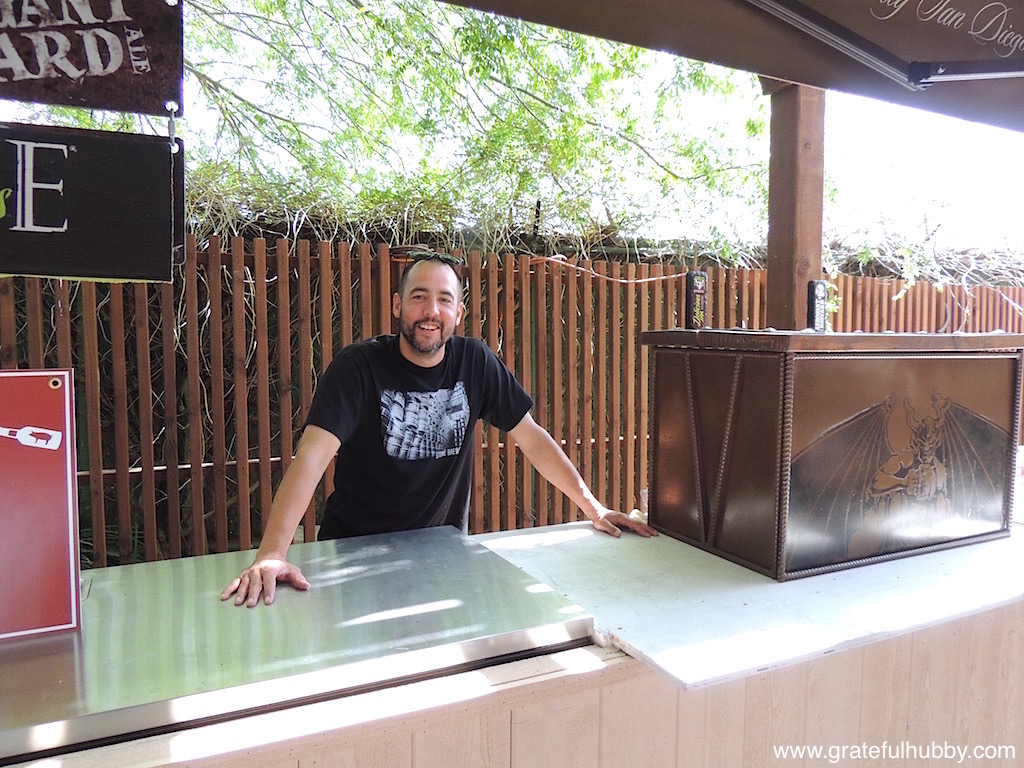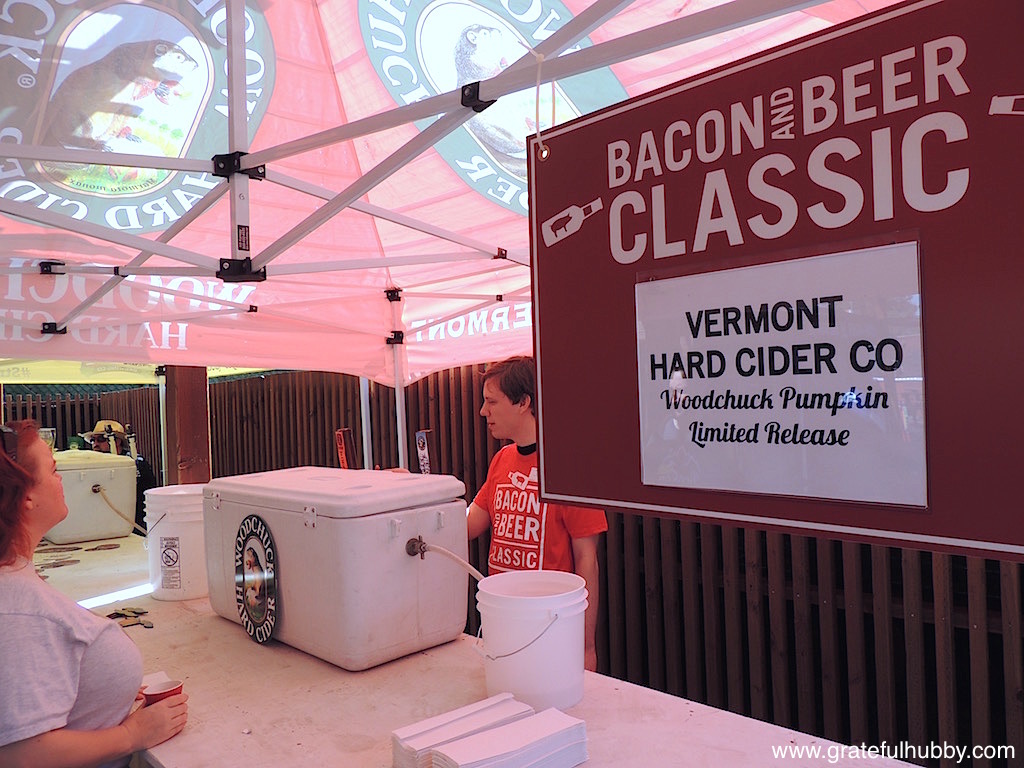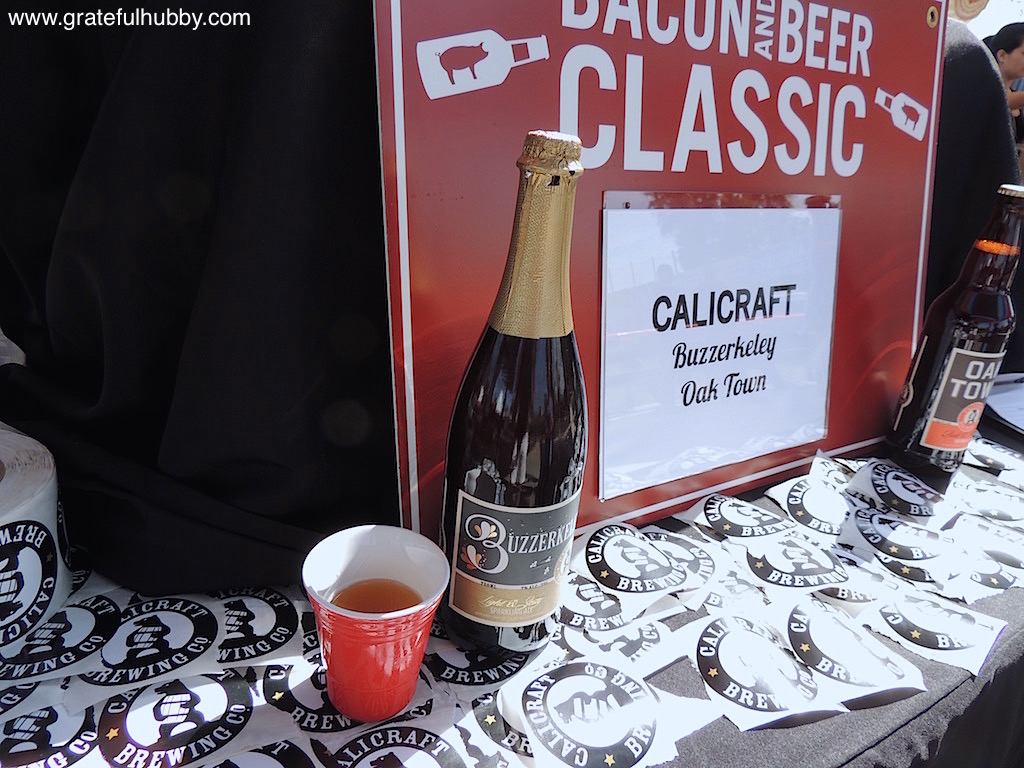 Faultline Brewing Company: "Beer" Biscuit & Bacon – House Smoked Pork Belly Bacon atop a Rosemary-Currant Biscuit Infused with FBC Pale Ale, Topped with Orange Marmalade, Micro Basil & Jalapeno-Citrus Vinaigrette.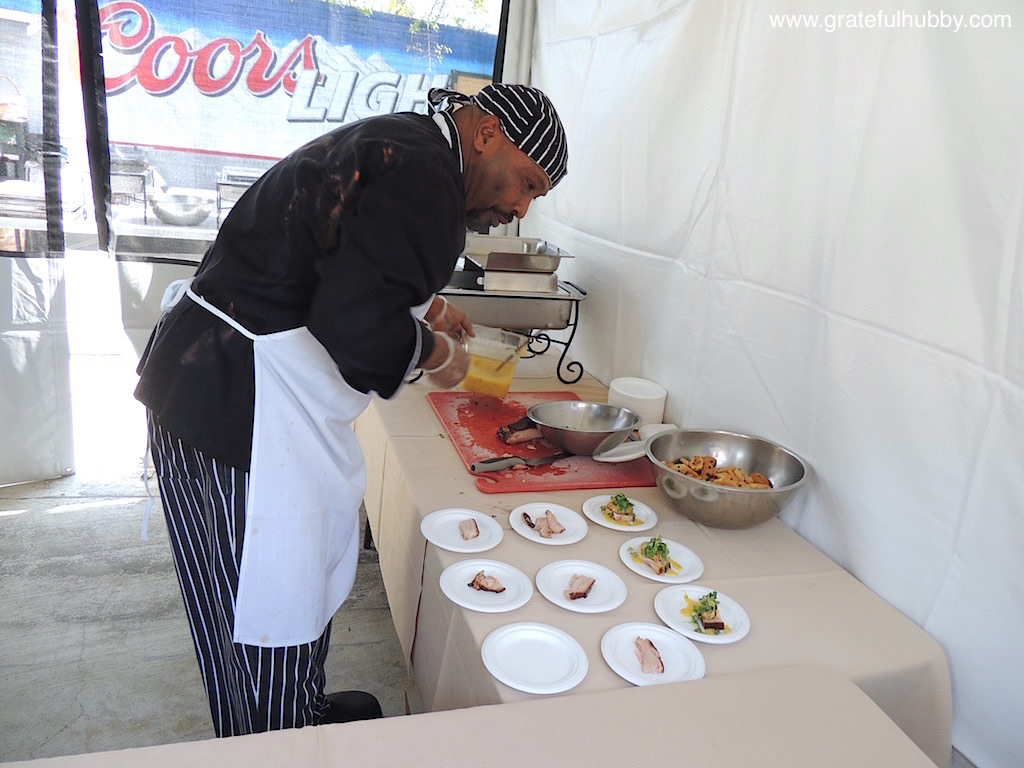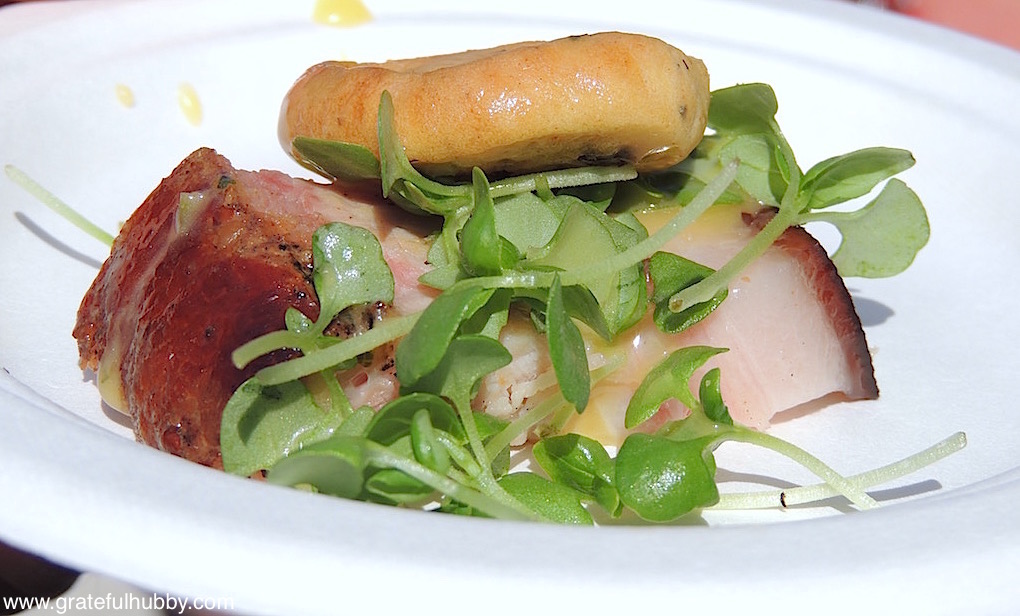 Sweet Tooth Confections: Chocolate Bacon Cupcake.
Henry's World Famous Hi-Life owner Jason Alarid serving up huge chunks of delicious pork belly.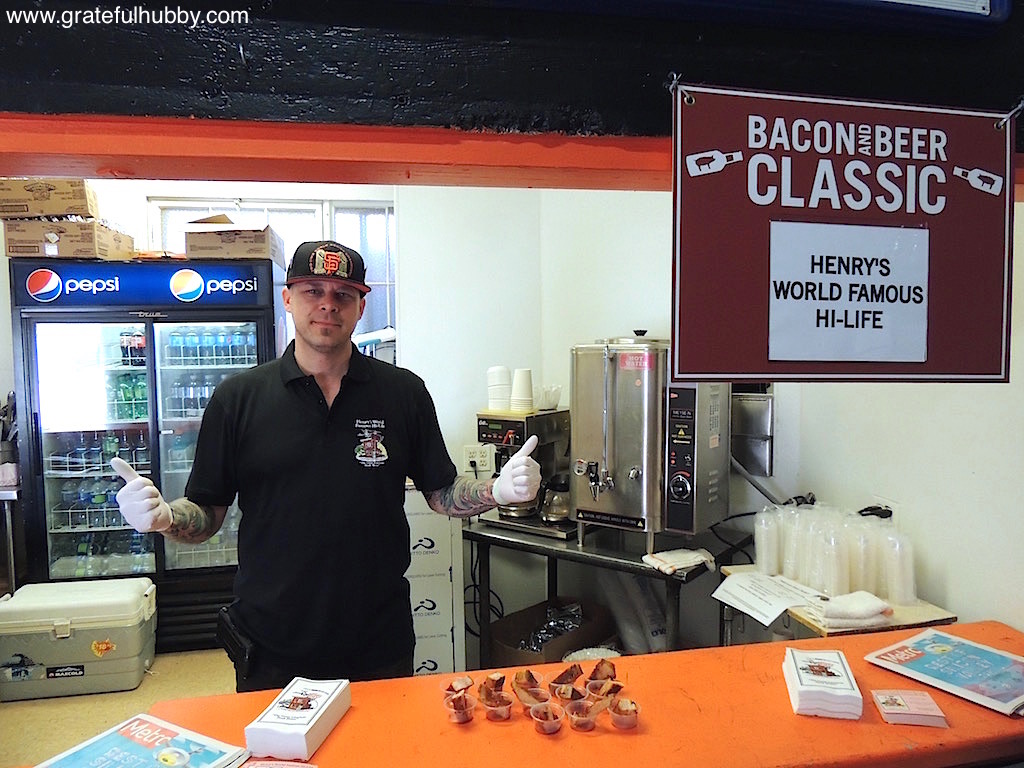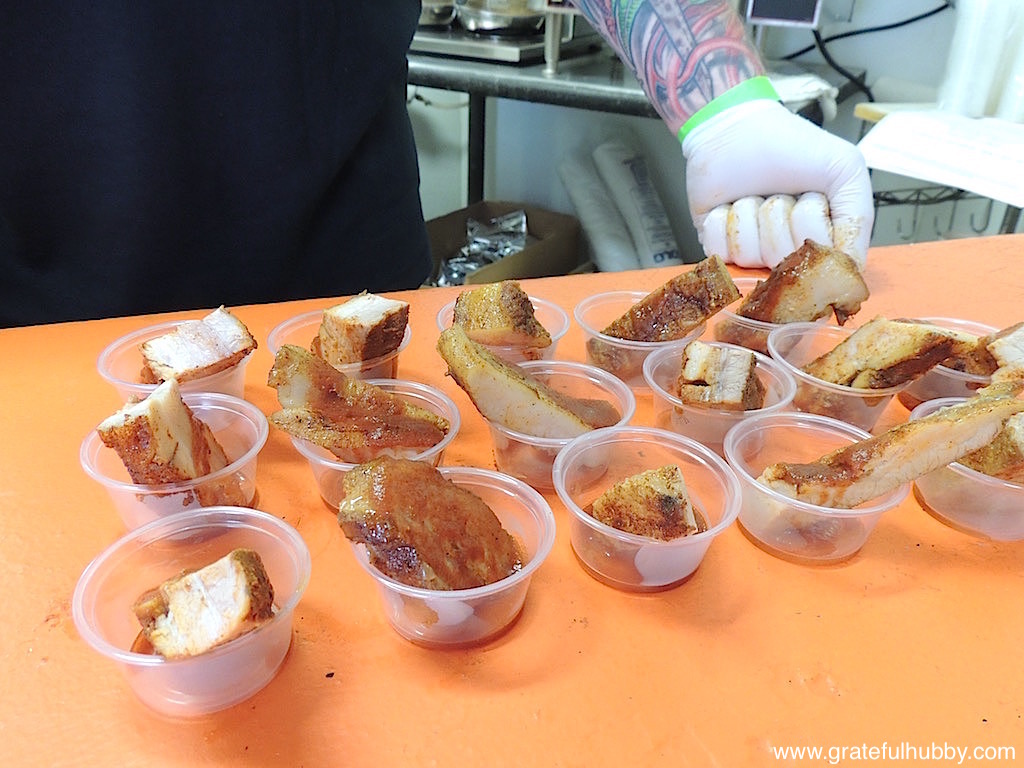 Loteria Taco Bar.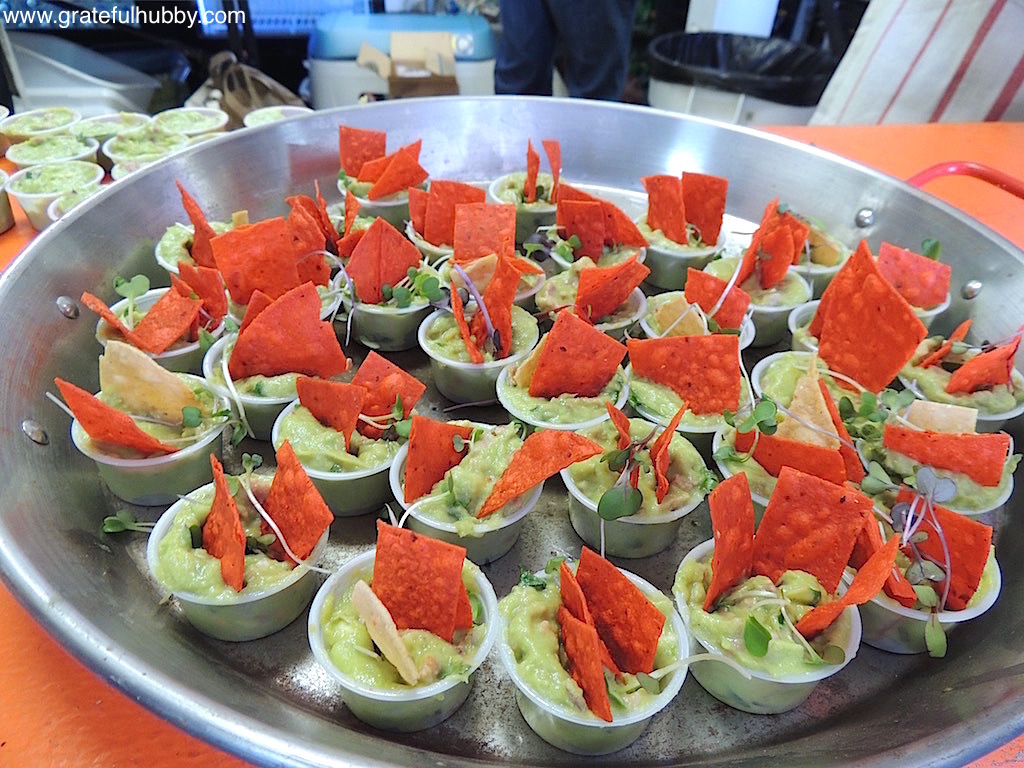 Cecil's Smokin' BBQ: Moink Balls – Bacon Wrapped Meatballs.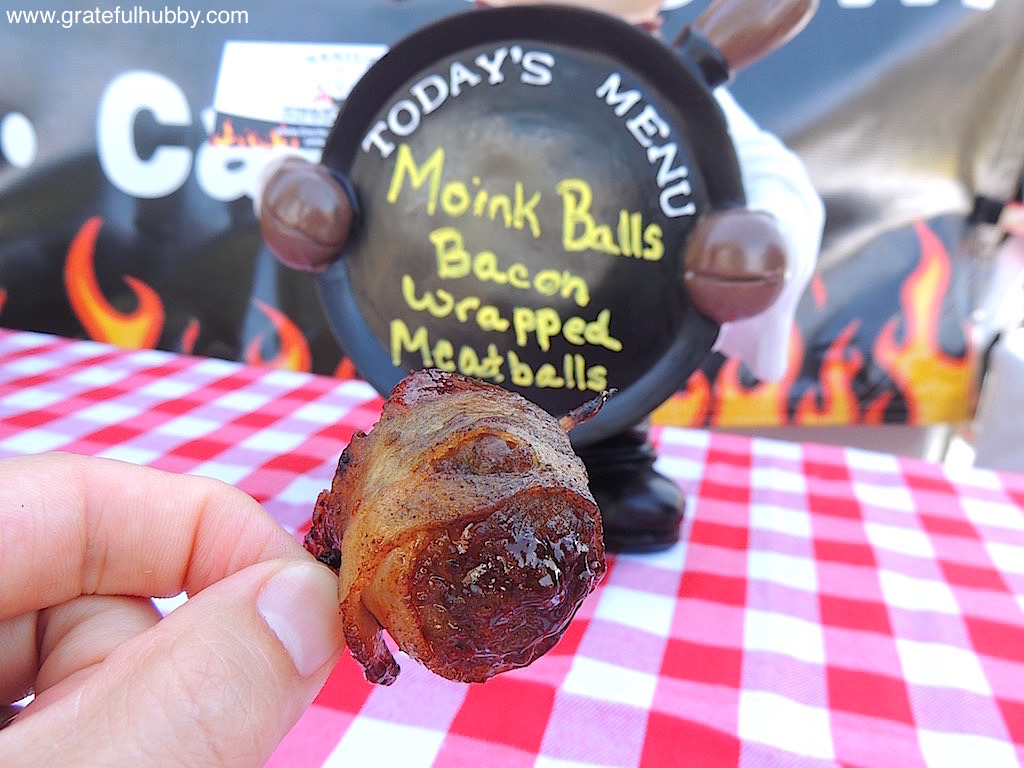 Park Place's Brad Kraten.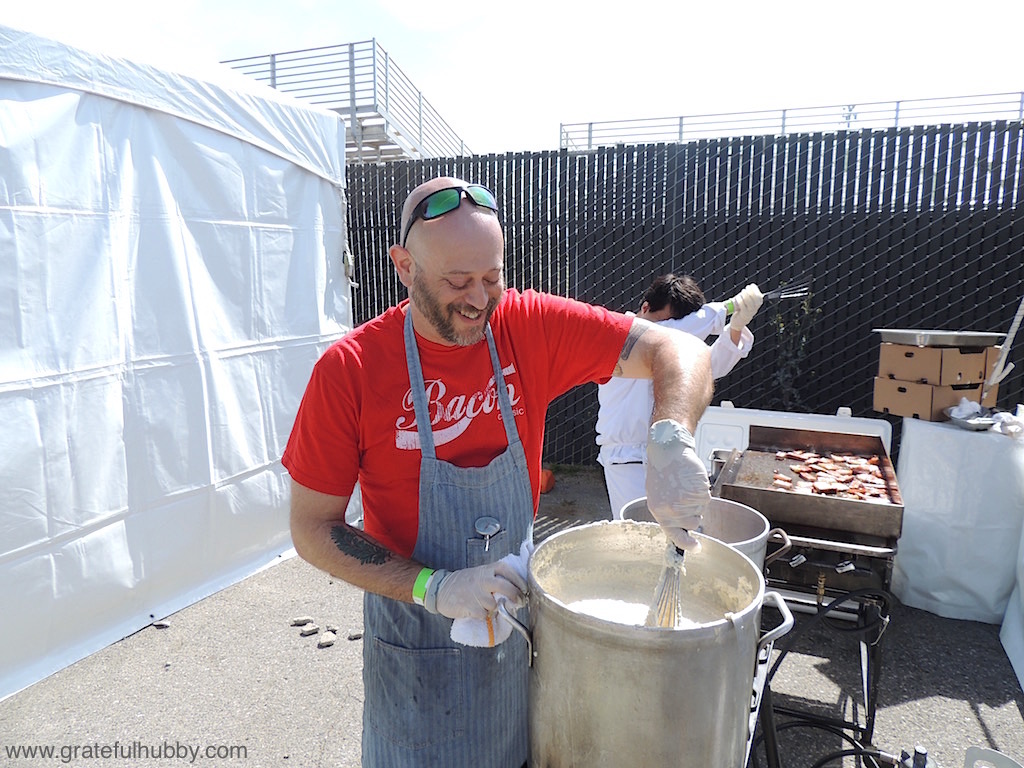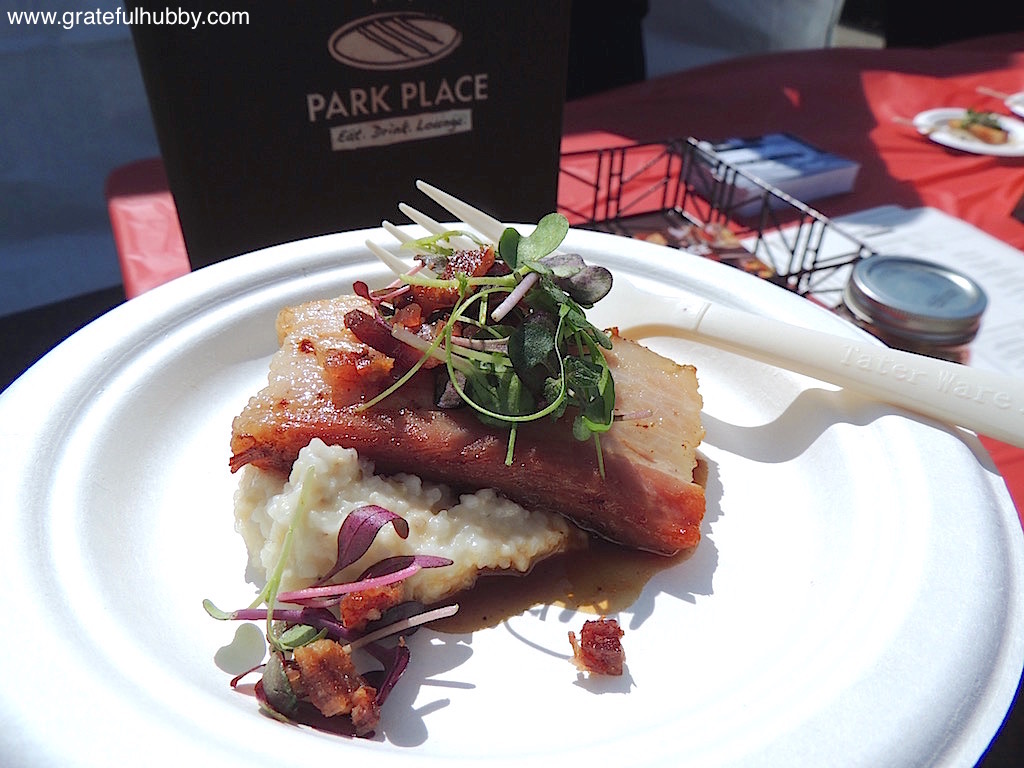 CaliDog.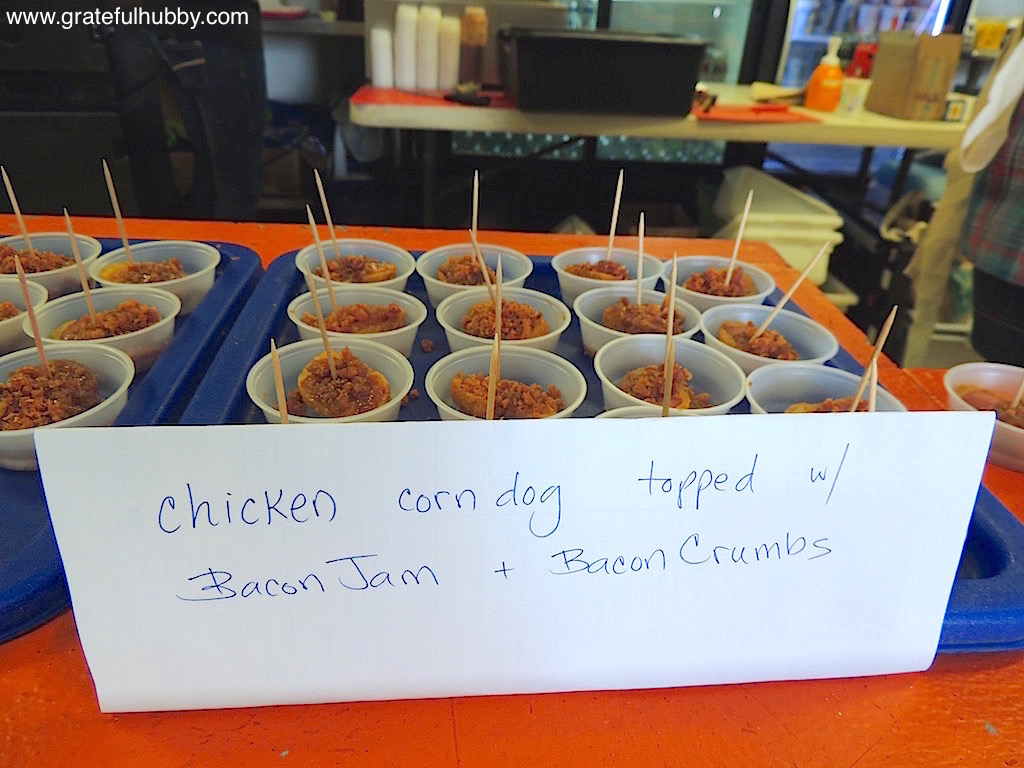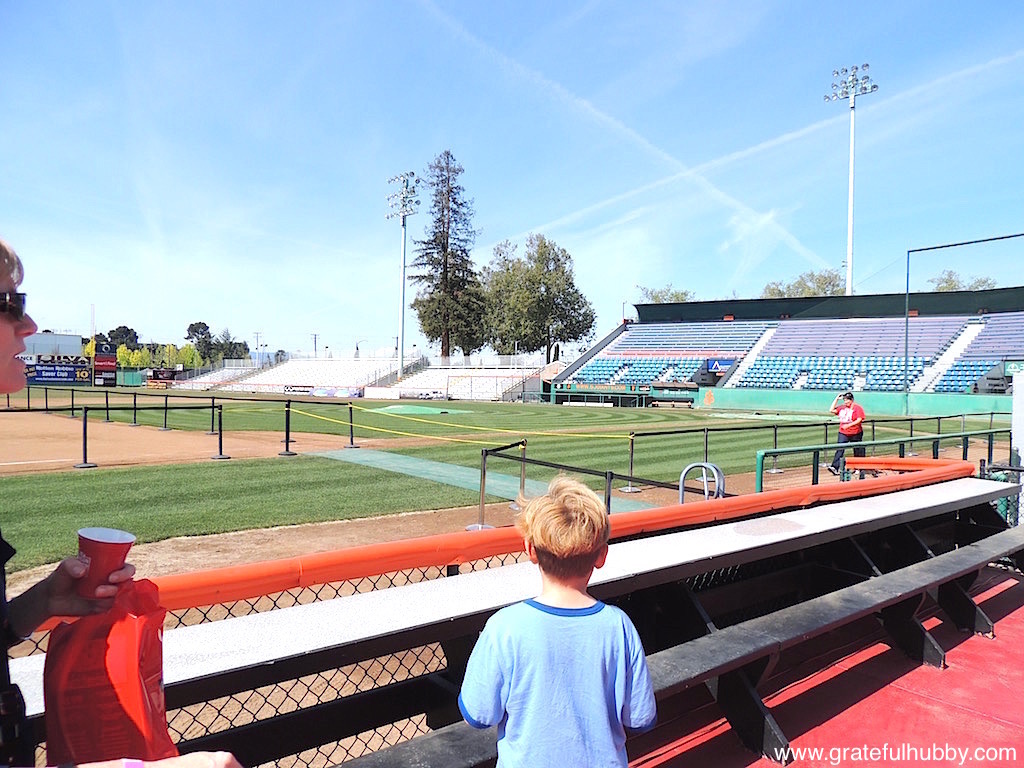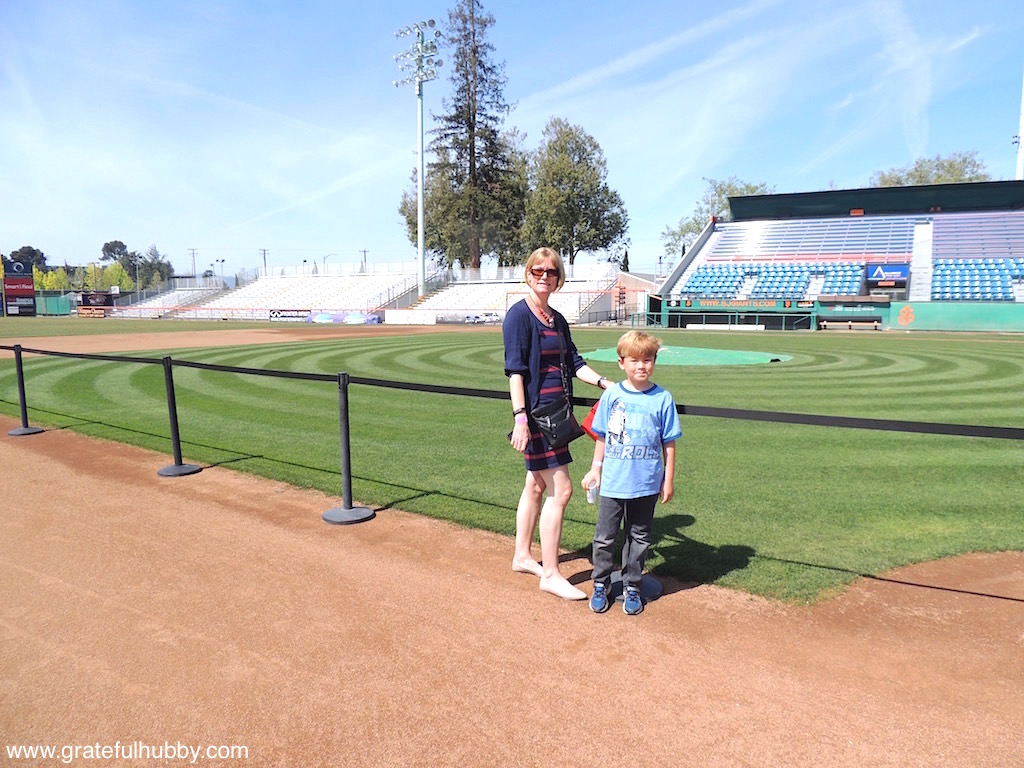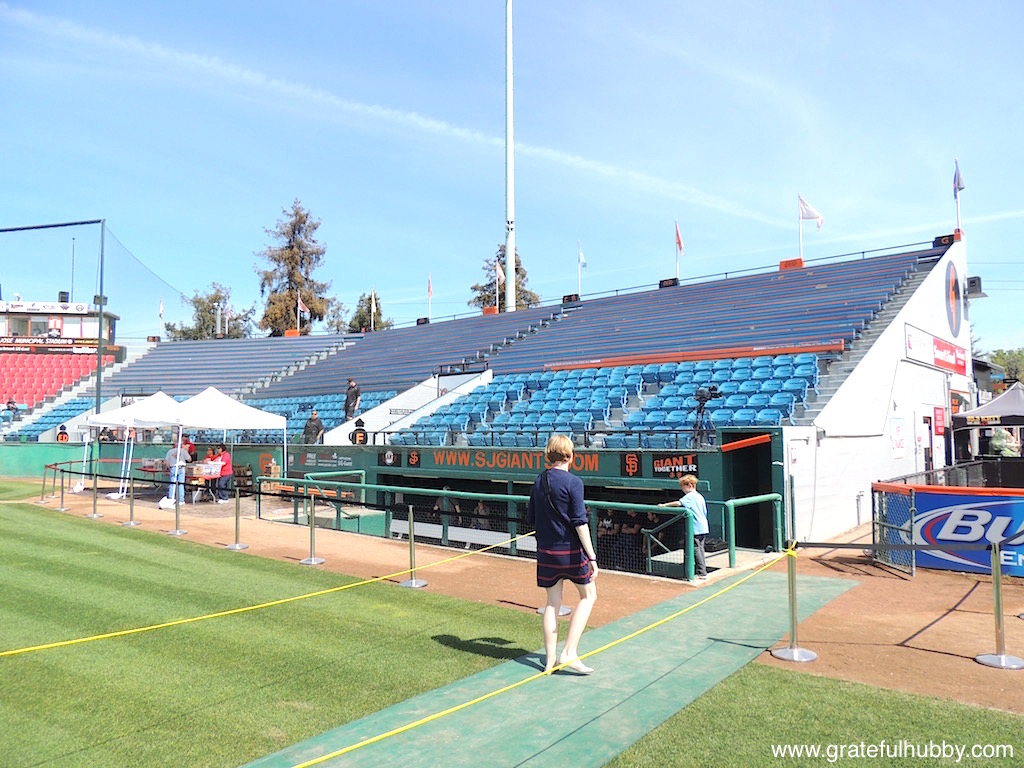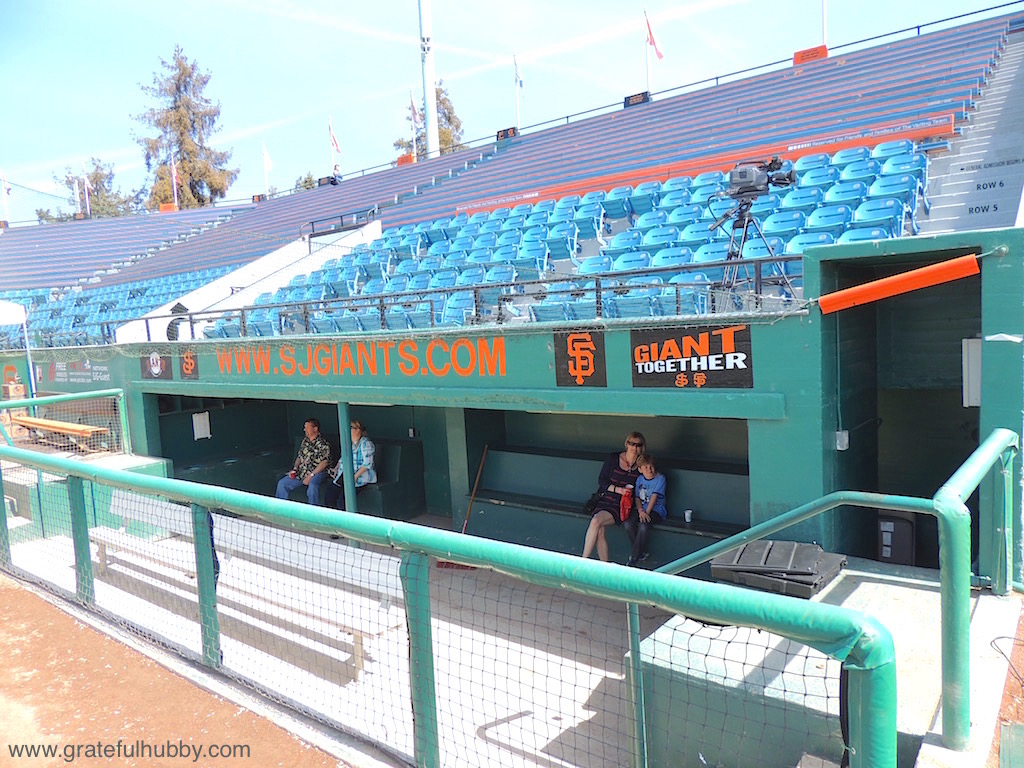 Strike Brewing Co.'s Rick Esparza (right).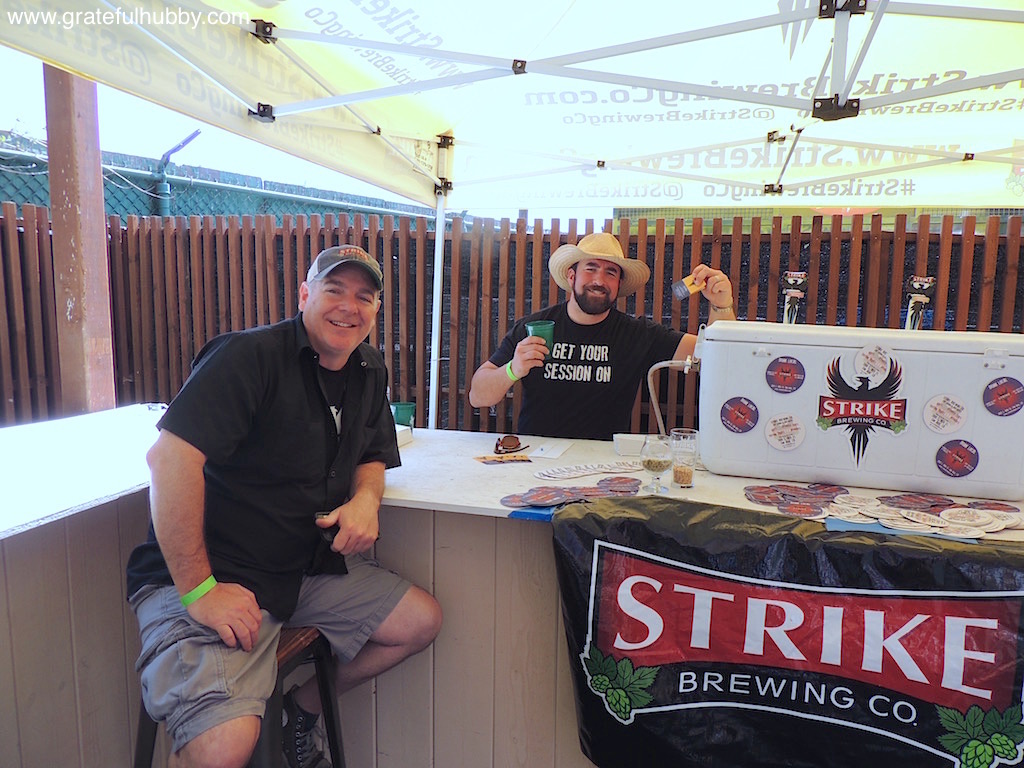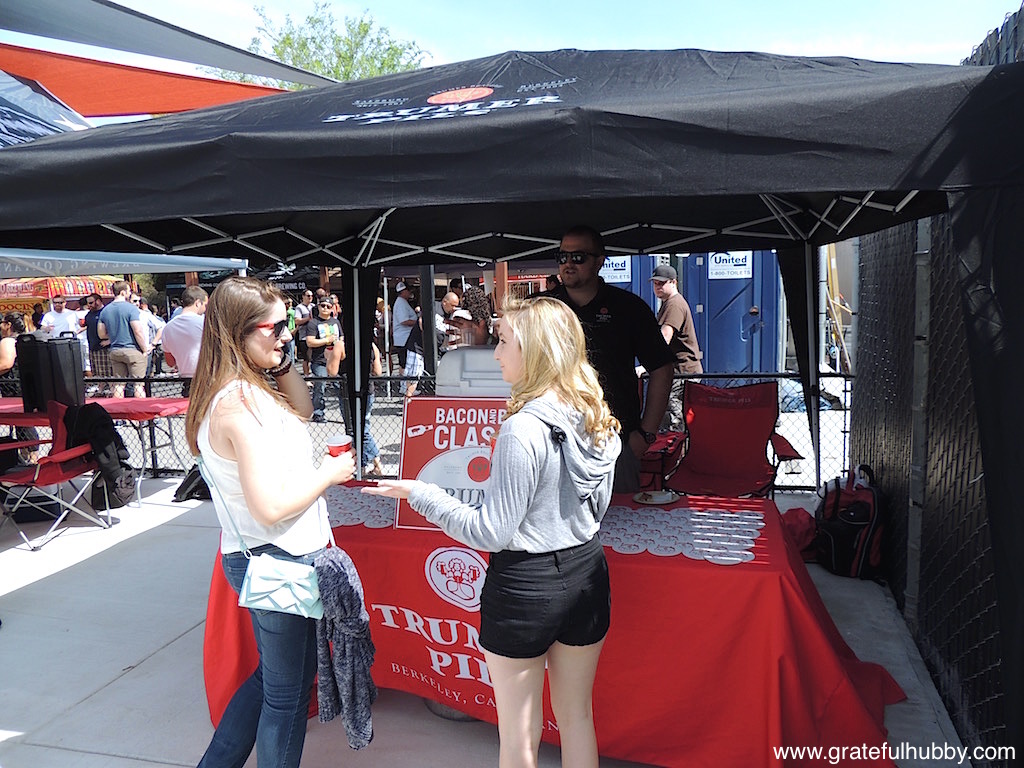 Green Flash's Ashley Routsen.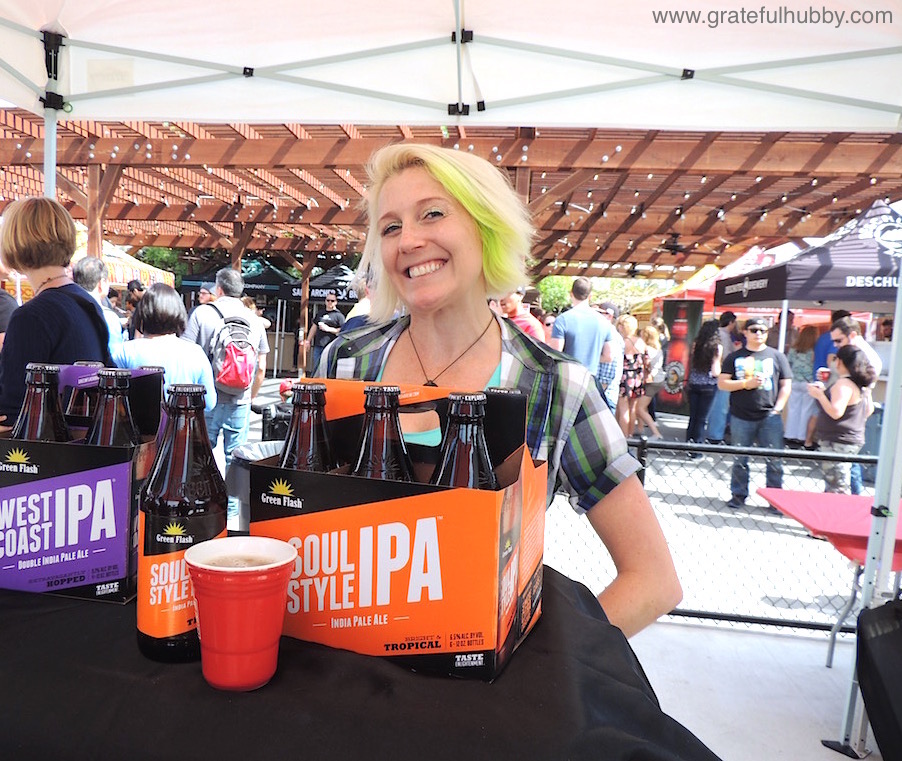 Kory and yours truly.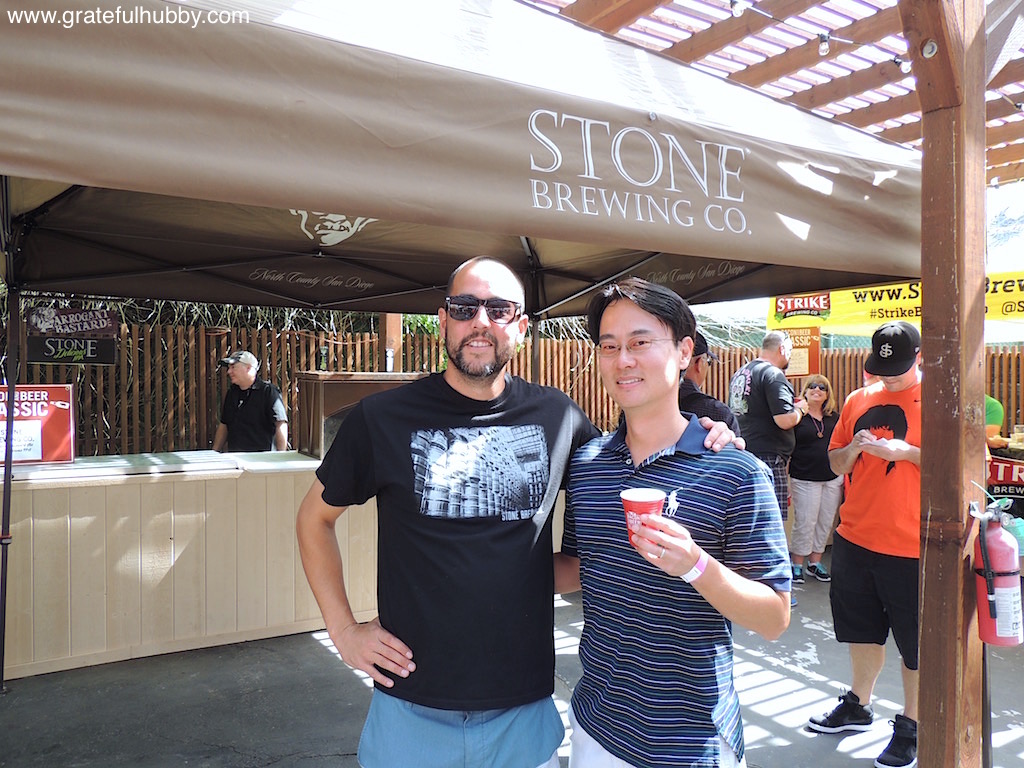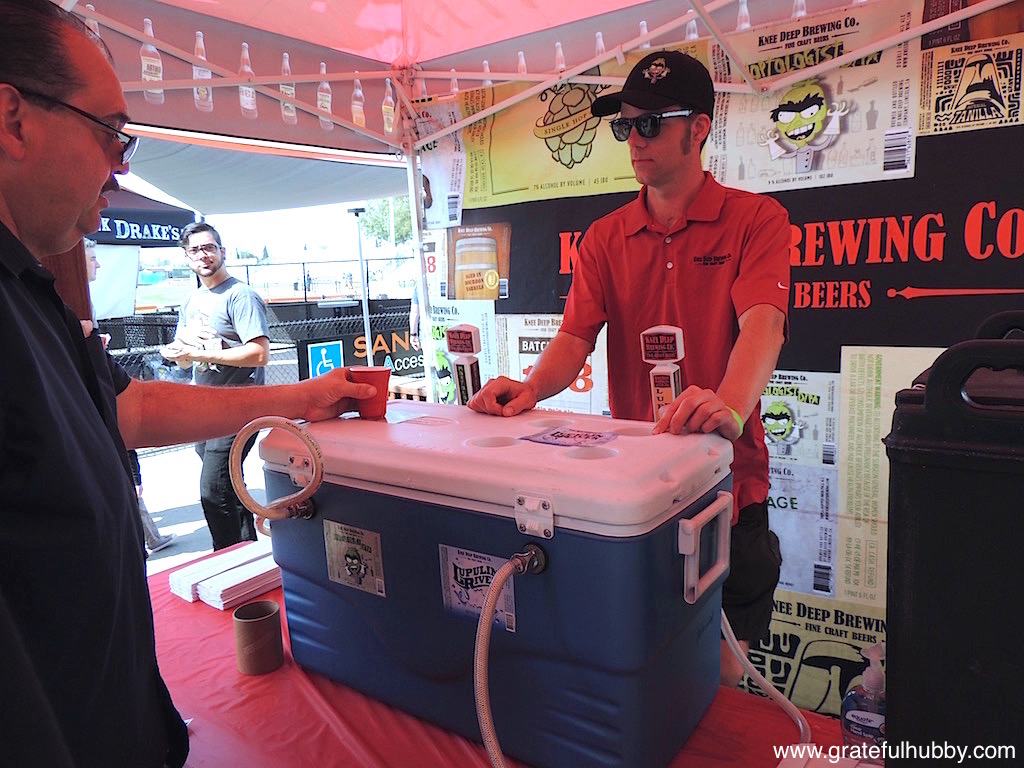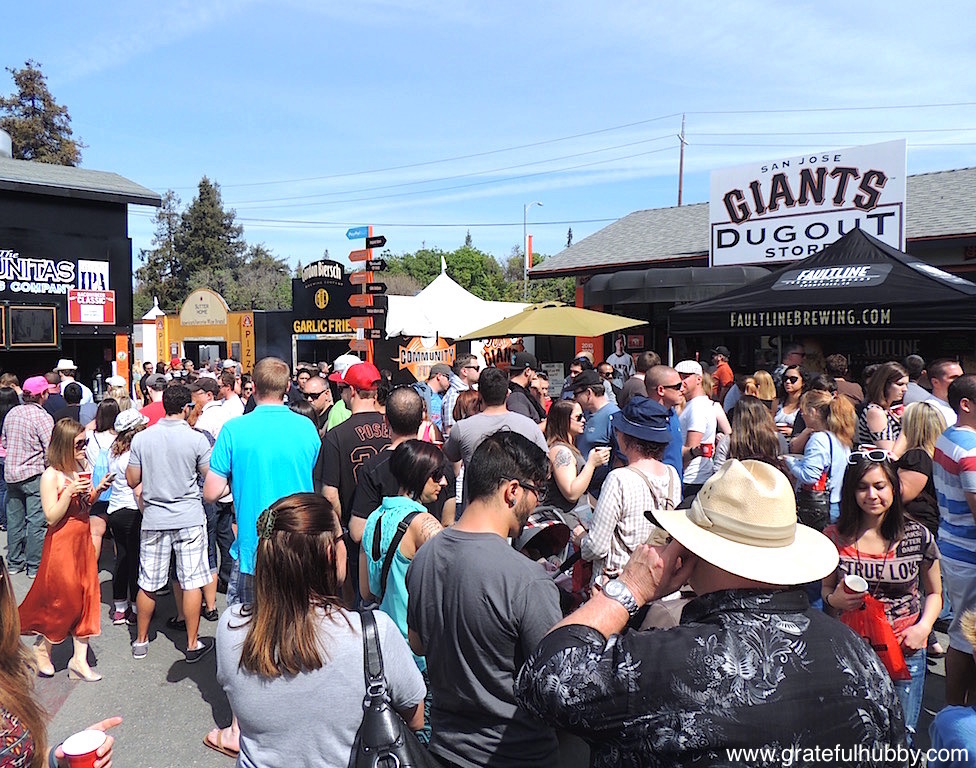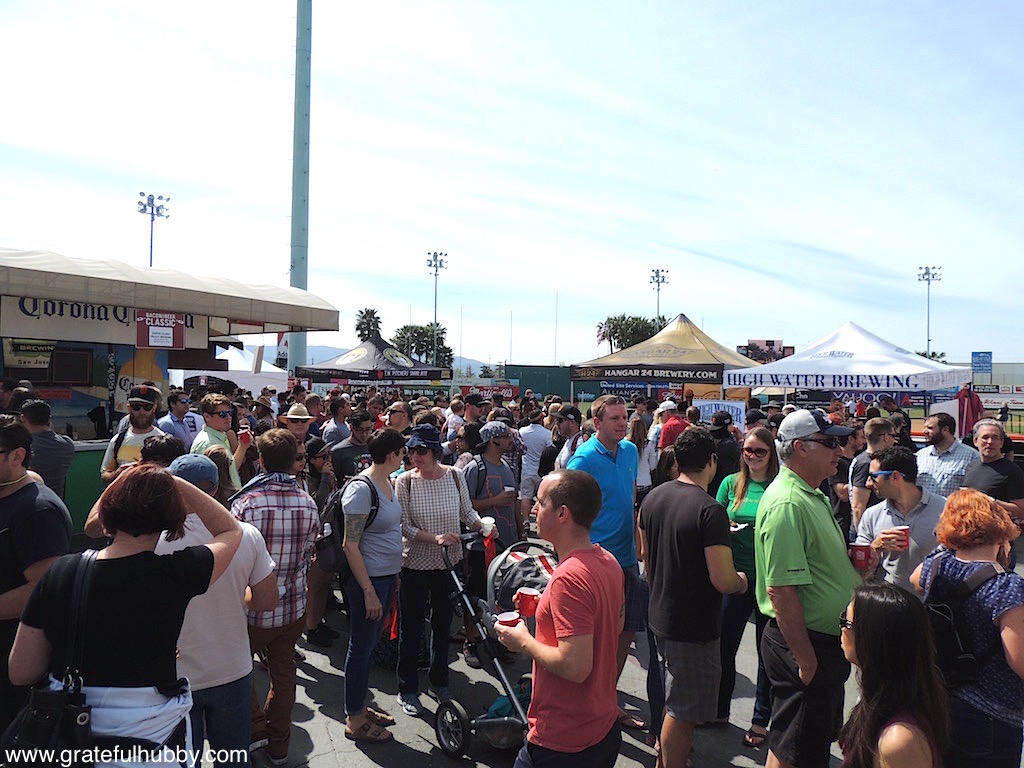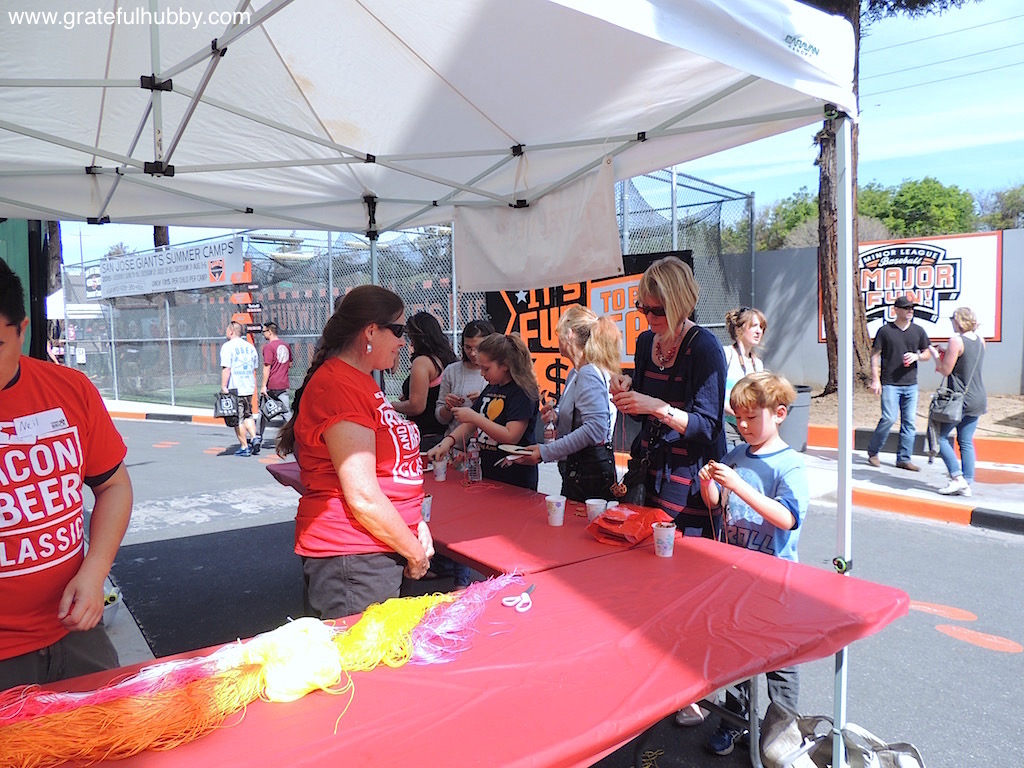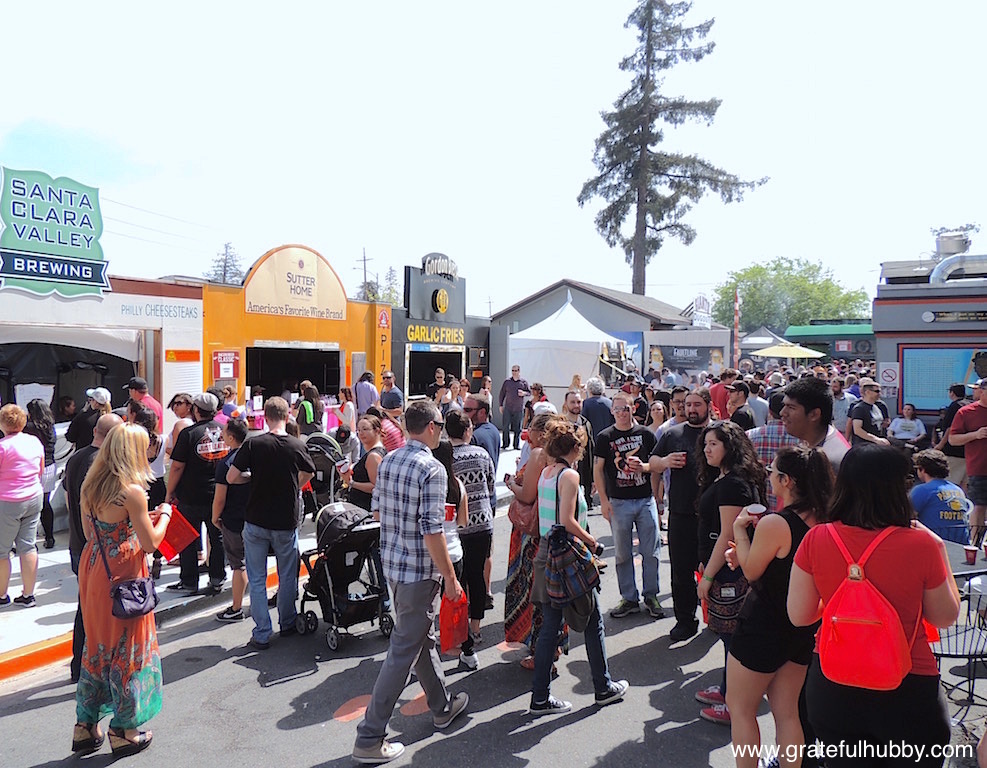 Treats from Zone 8 Sports Bar & Grill.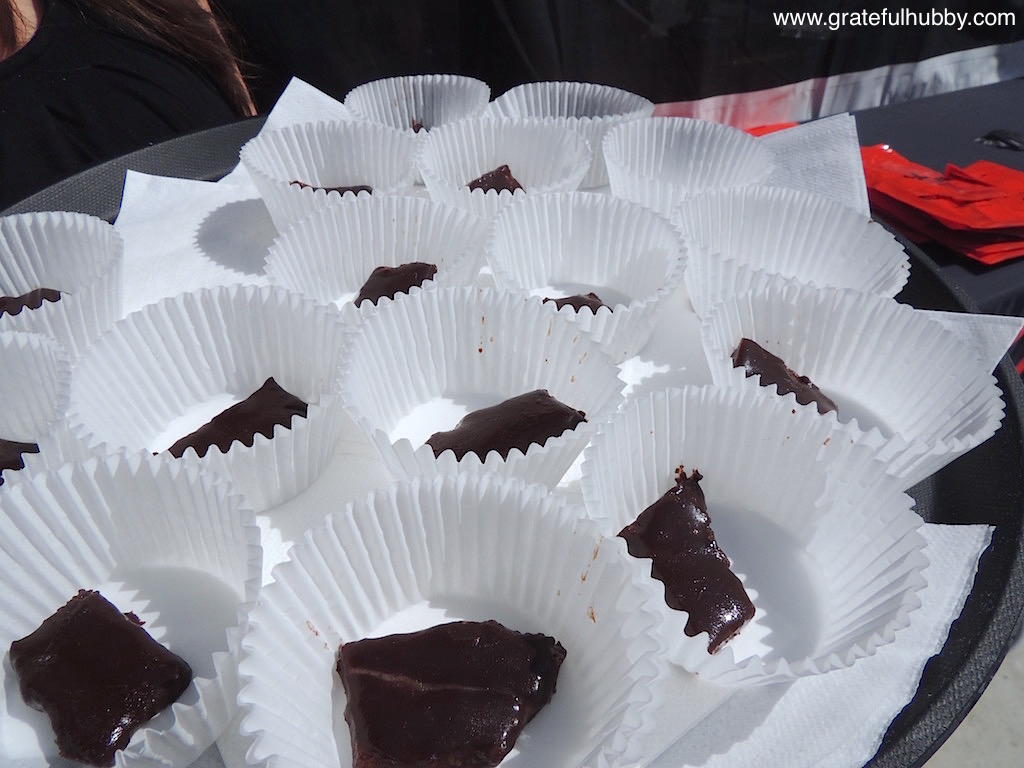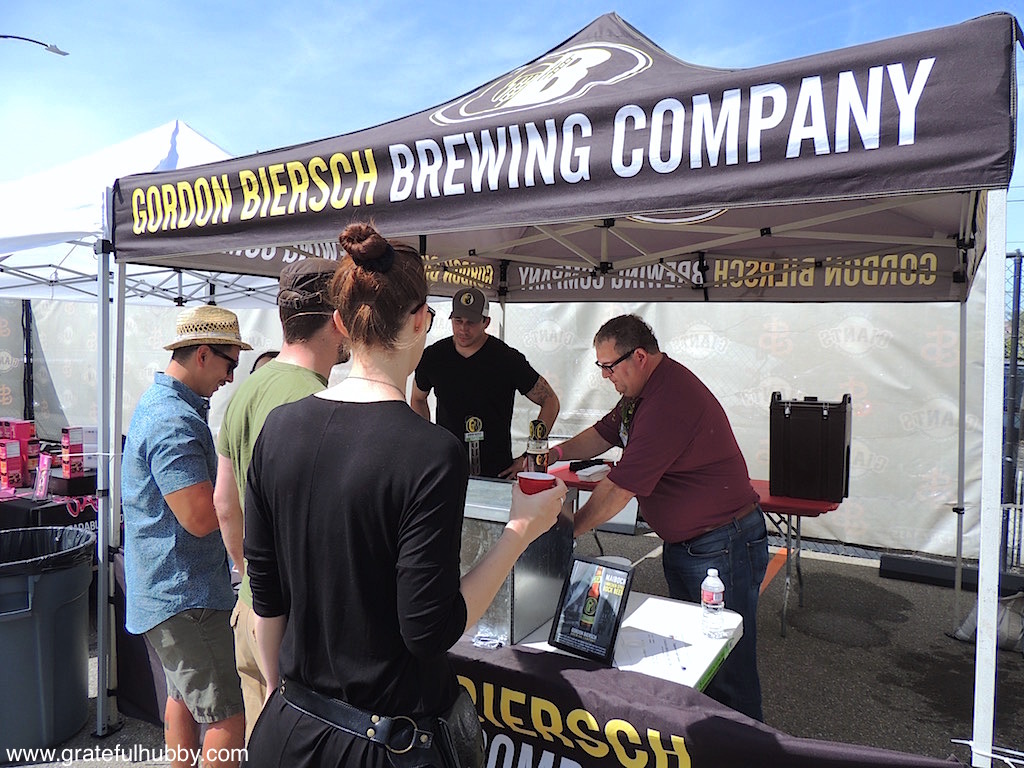 Beer legends – and local guys – Dan Gordon and Pete Slosberg.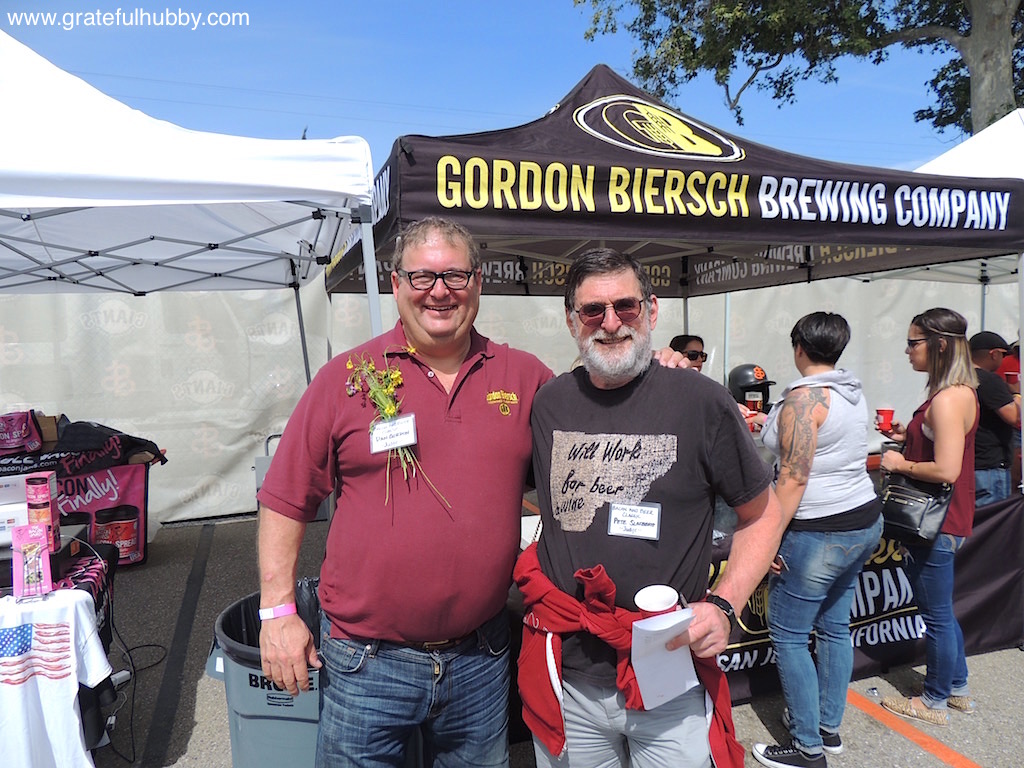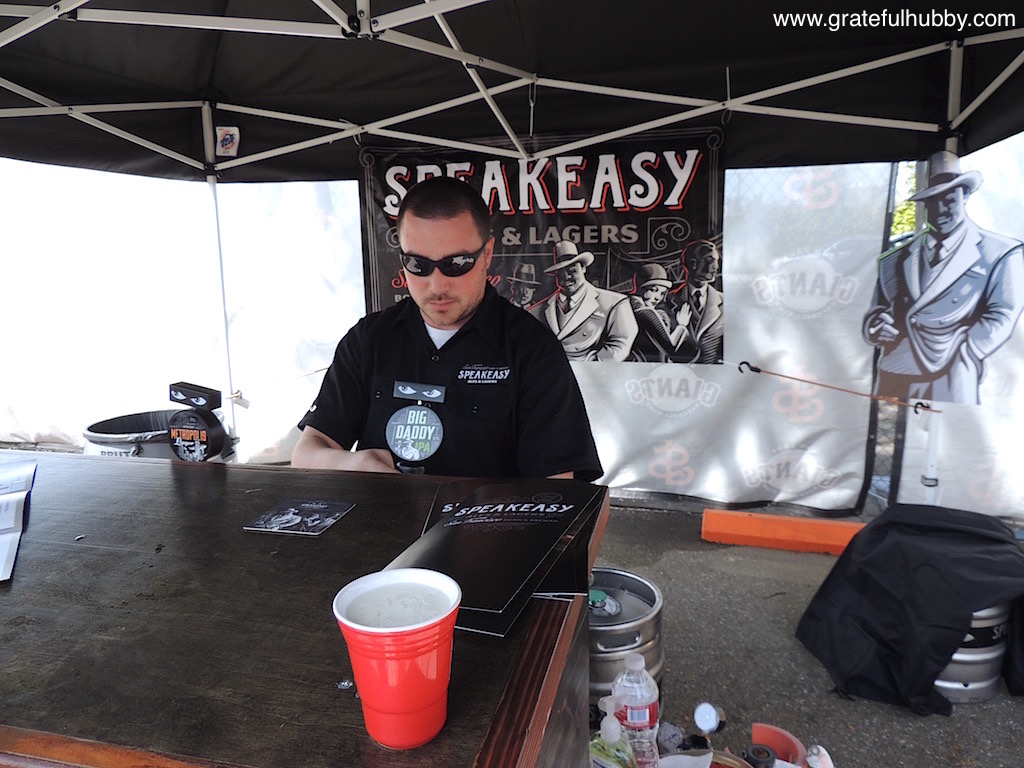 Oak & Rye.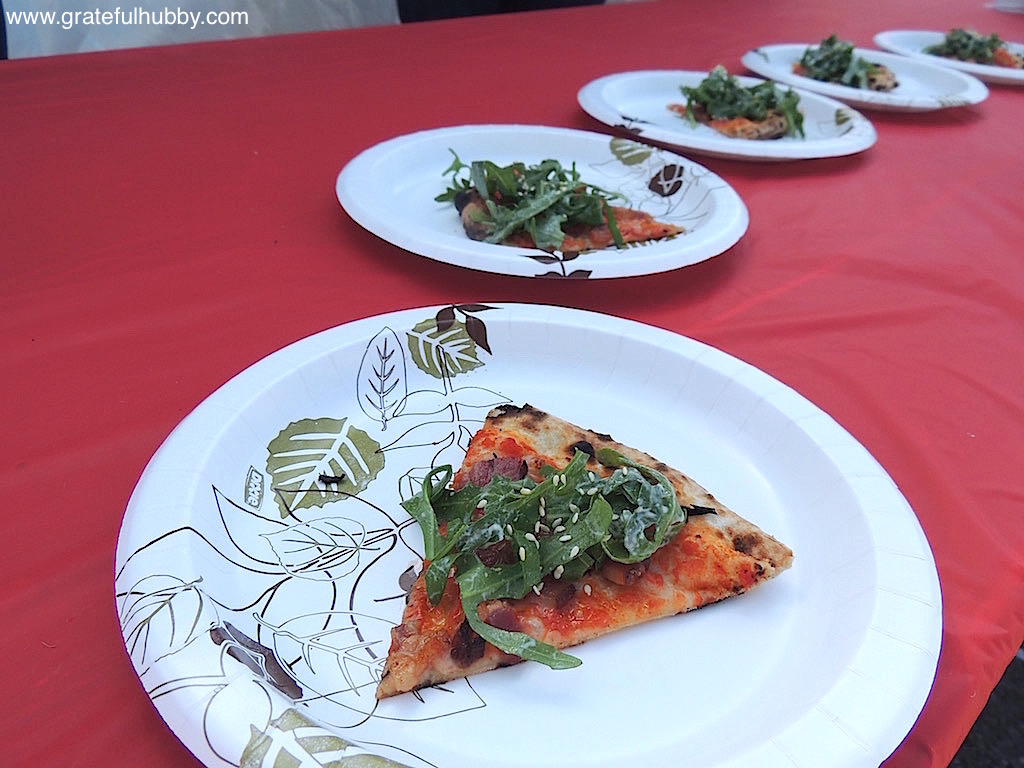 Soulnese: Bacon Mac Rolls: Mac n Cheese Egg Rolls with Bacon.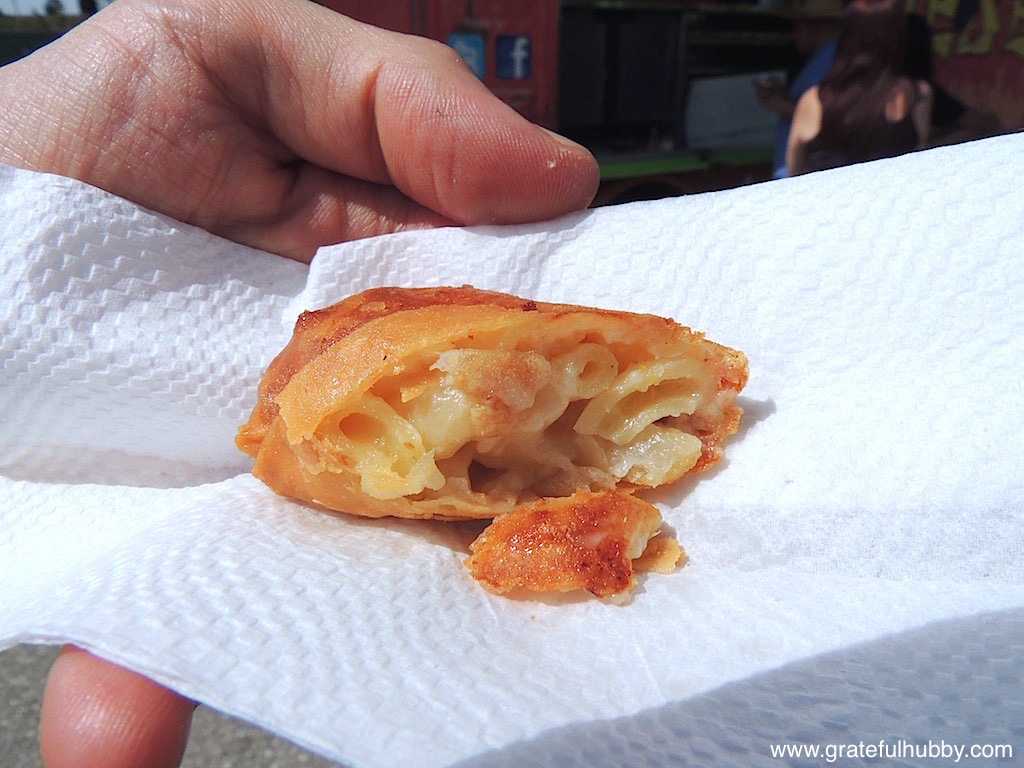 Catching up with friends Robin and Derek Wolfgram. Sorry for the partial shot, Robin.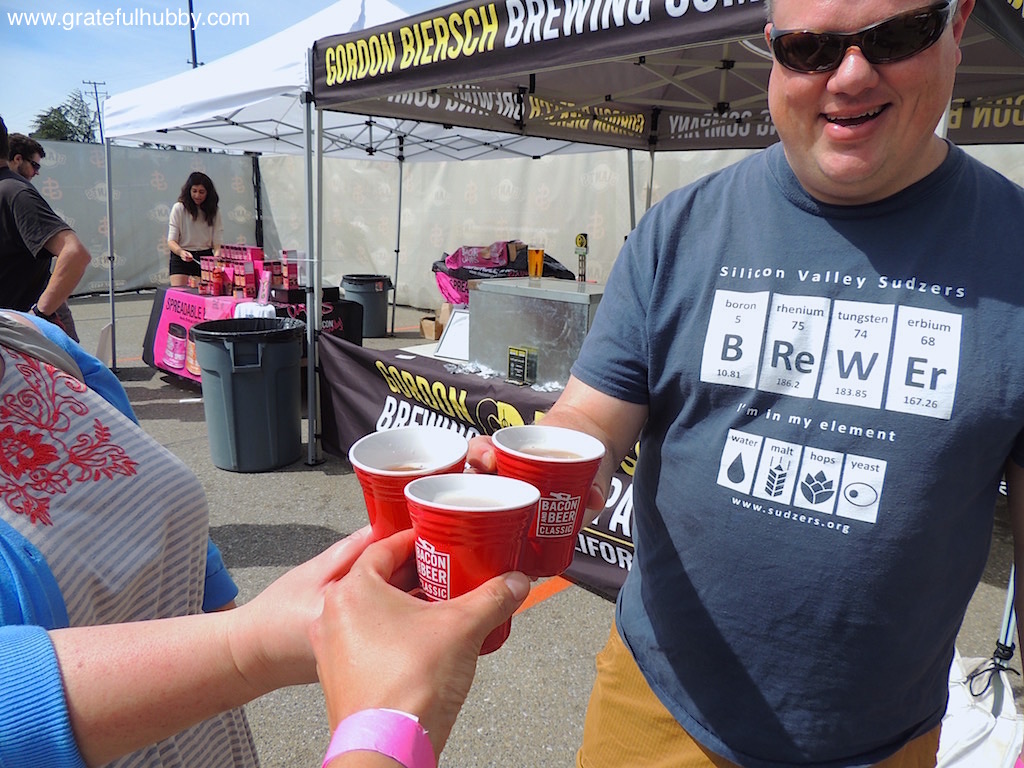 The Bacon and Beer Classic was simply excellent. Hope that this event makes it back to the South Bay.
Cheers! Prost! Gunbae!
~Andy