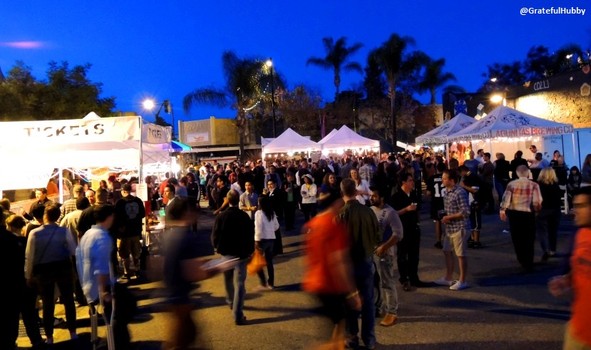 From the SubZERO Festival website:
"Focused on emerging and present subcultures thriving in our region, SubZERO is a DIY, artistically bent, hi/lo-techno mashup where street meets geek. Come downtown on June 5th & 6th to San Jose's SoFA District from 6pm 'til midnight for an inspired evening of arts & culture. In addition to the South FIRST FRIDAYS monthly art walk you'll find outdoor stages of entertainment plus artists, performers & musicians celebrating the indie creative spirit!"
Amidst the celebration of local art, music and culture at SubZERO will be more than a dozen food trucks and a craft beer garden that will open at 6pm this Friday. Hosted by the Bay Brewers Guild and presented by Lagunitas Brewing Company, the brewery lineup features the following Bay Brewers Guild members:
Hermitage
New Bohemia
Peter B's
Santa Clara Valley Brewing
Strike
Uncommon Brewers
The participating breweries should be familiar names to local beer fans. Note that New Bohemia (NuBo) recently opened their Santa Cruz brewery and tasting room in late March and will be making their South Bay debut at the SubZero craft beer garden. It is my hope that NuBo brewmaster Dan Satterthwaite will bring his Dunkelweizen which I have yet to taste; the beer style is a particular favorite of mine.
For more information on SubZERO, visit the festival website.
[This post was shared on Examiner.com.]