Another memorable Bacon and Beer Classic was held in the South Bay, this time at Levi's Stadium in Santa Clara.
Pics below from the afternoon session to help paint the picture of this excellent event: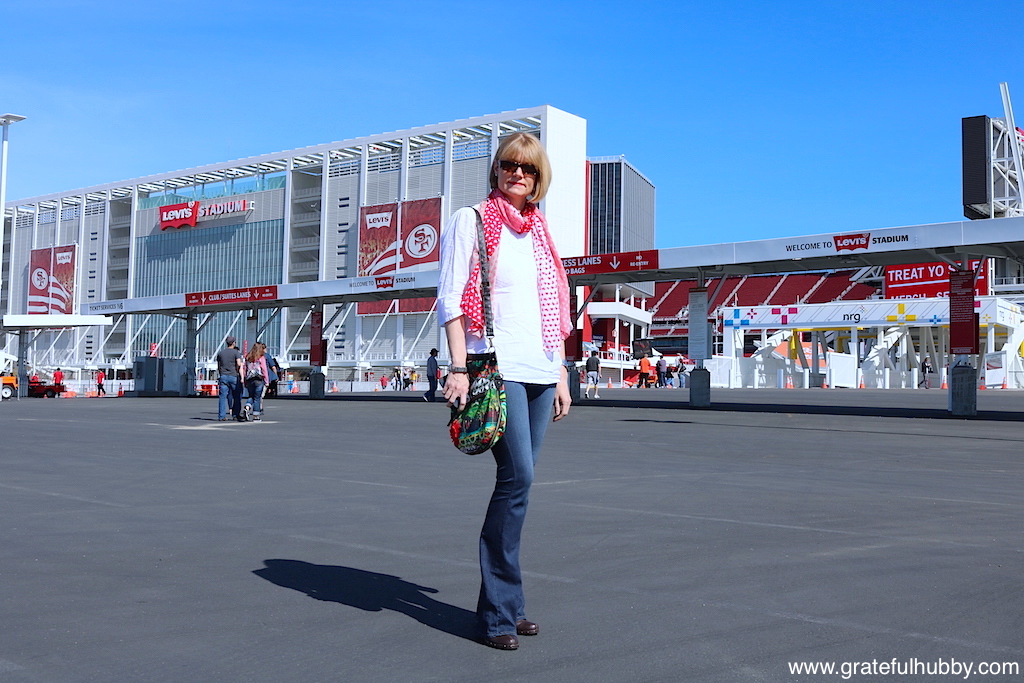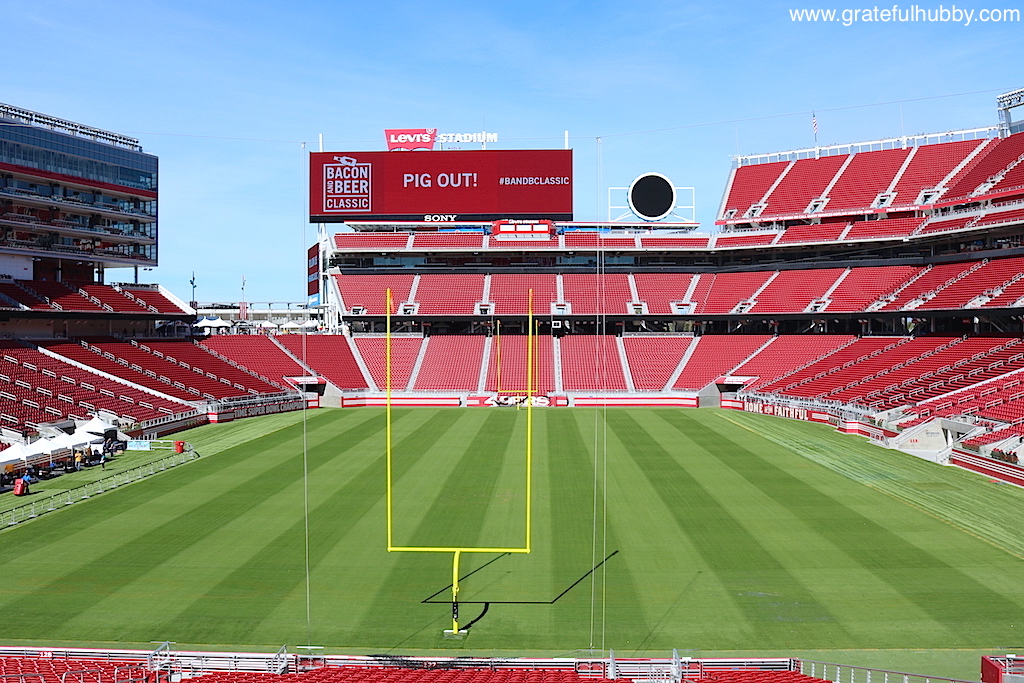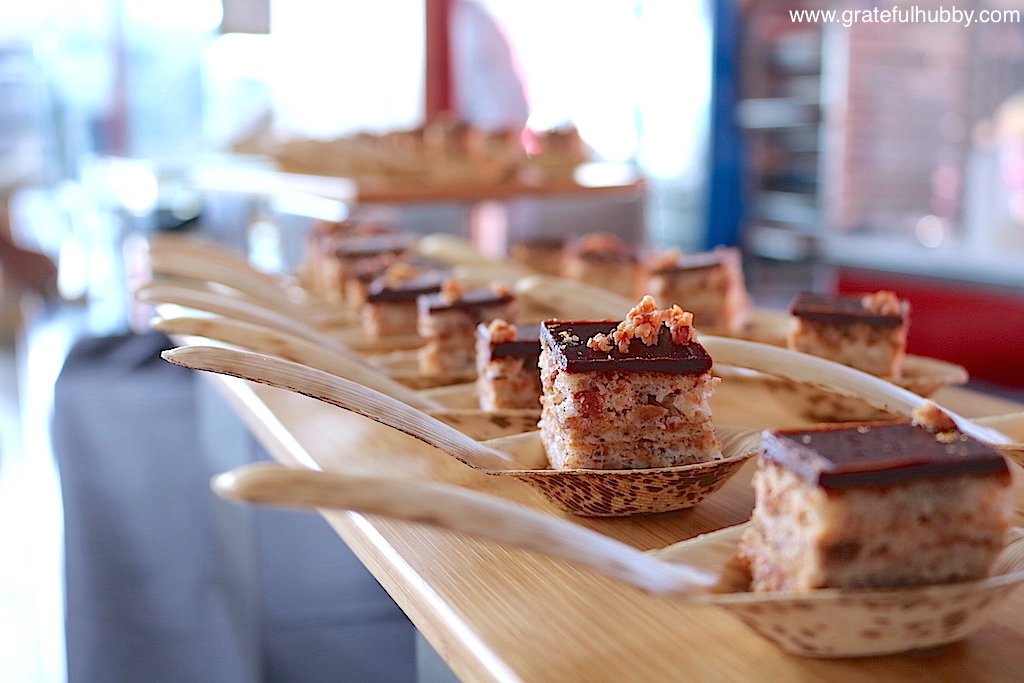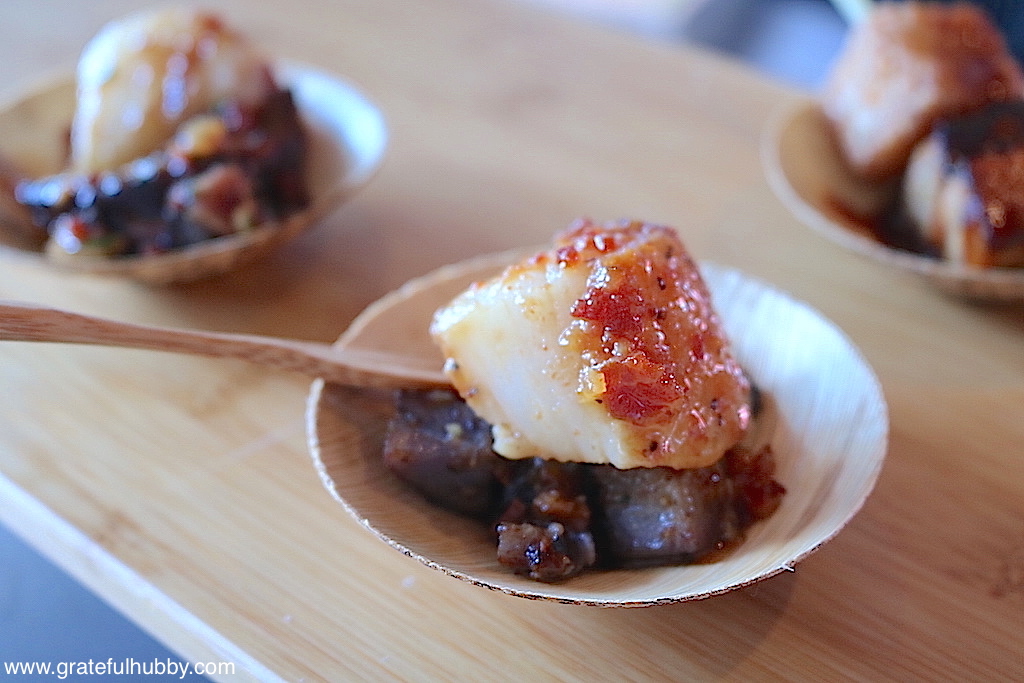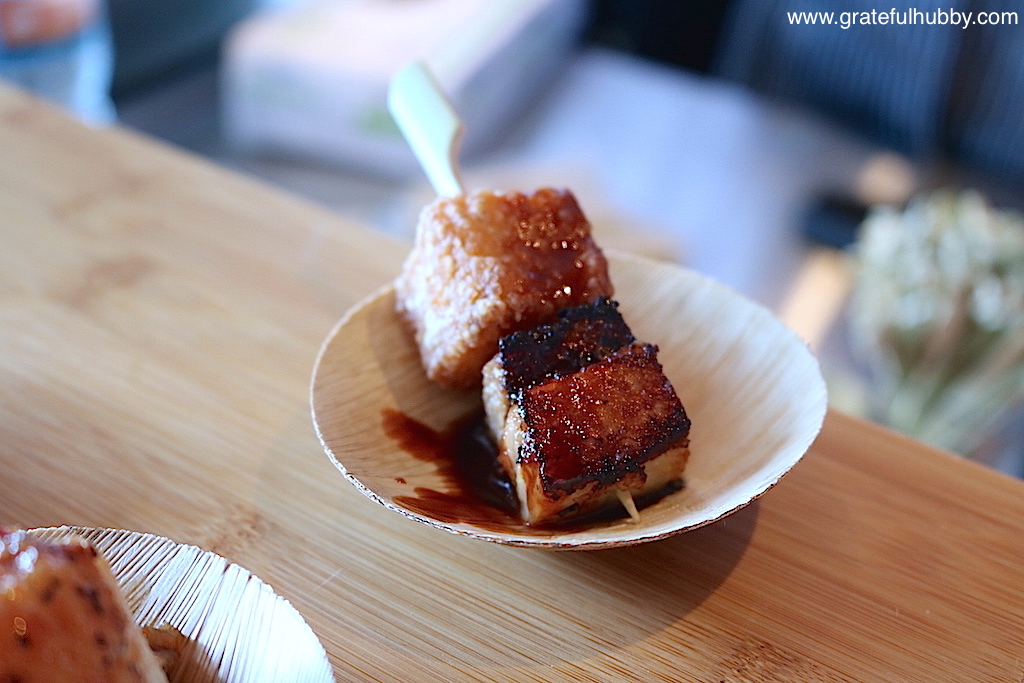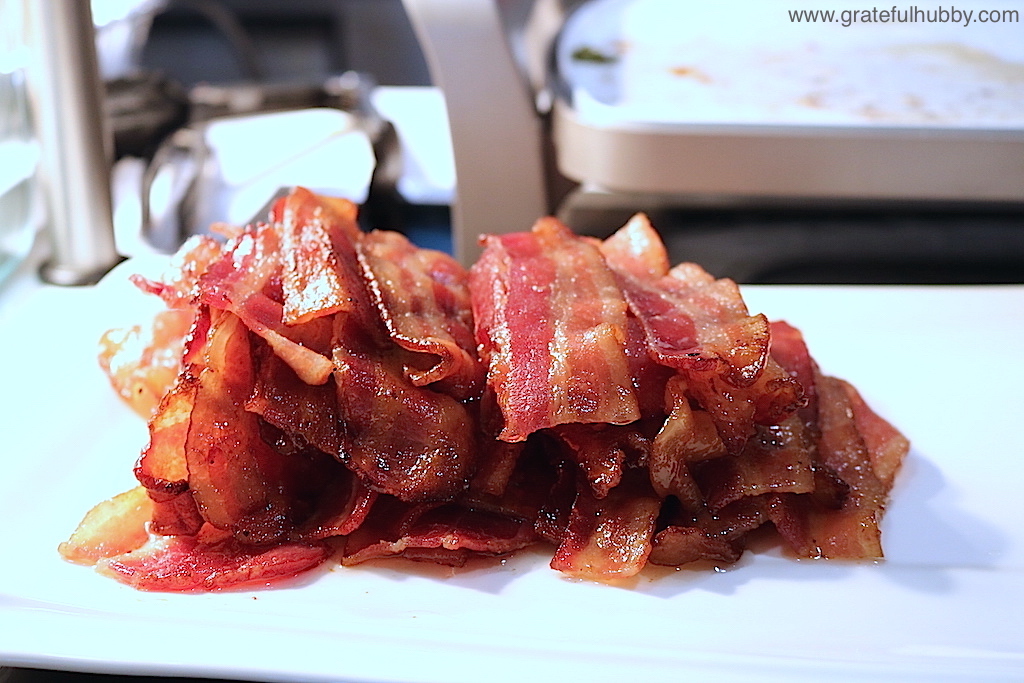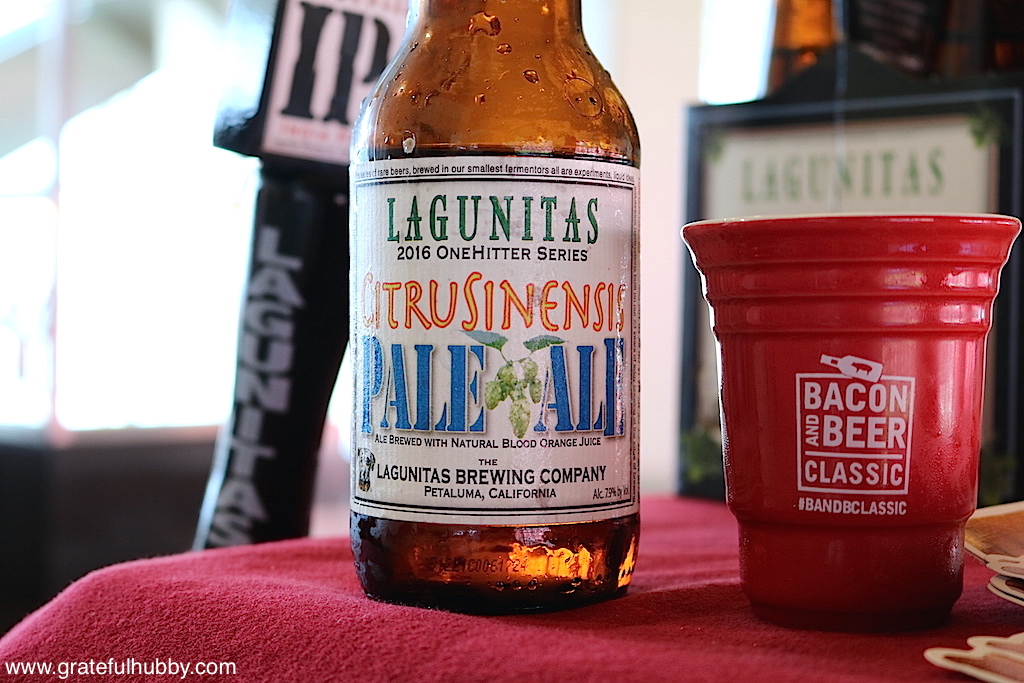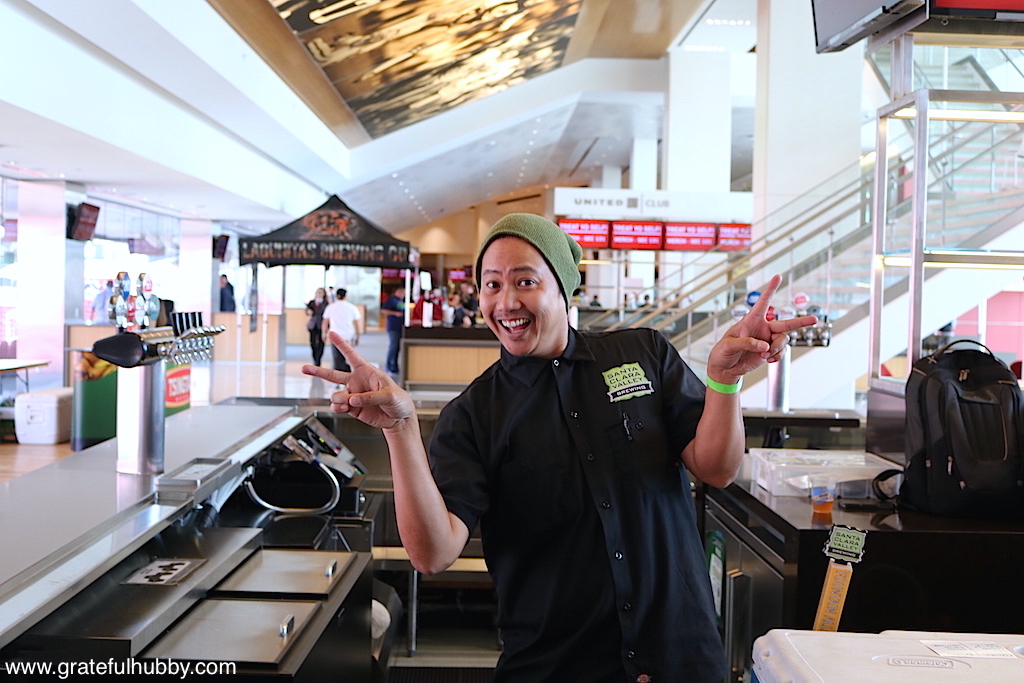 Having some fun with Santa Clara Valley Brewing's Peter Estaniel.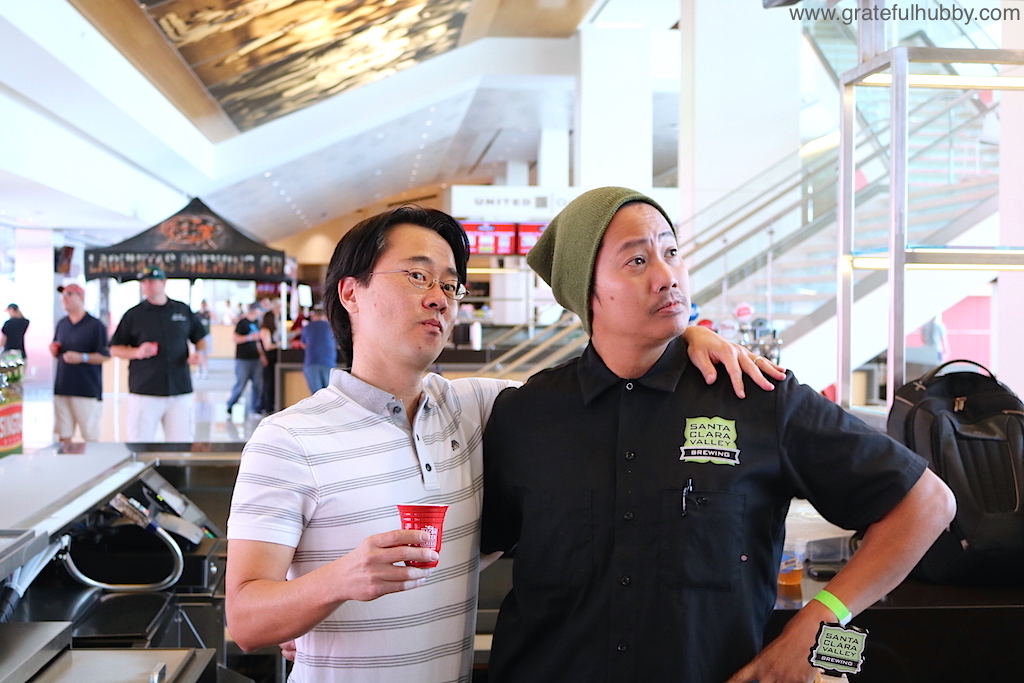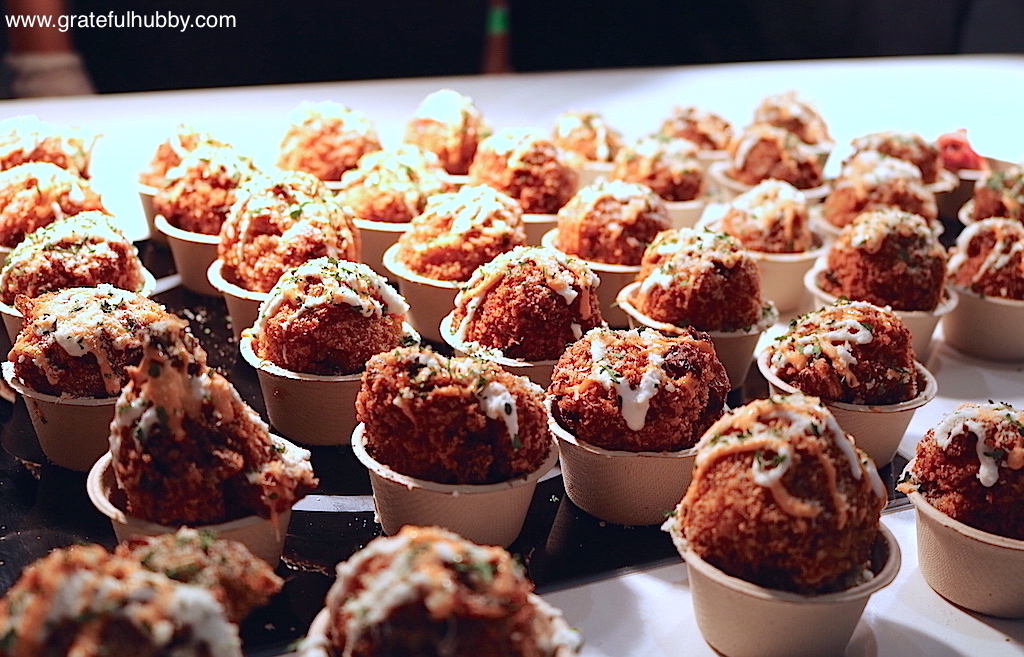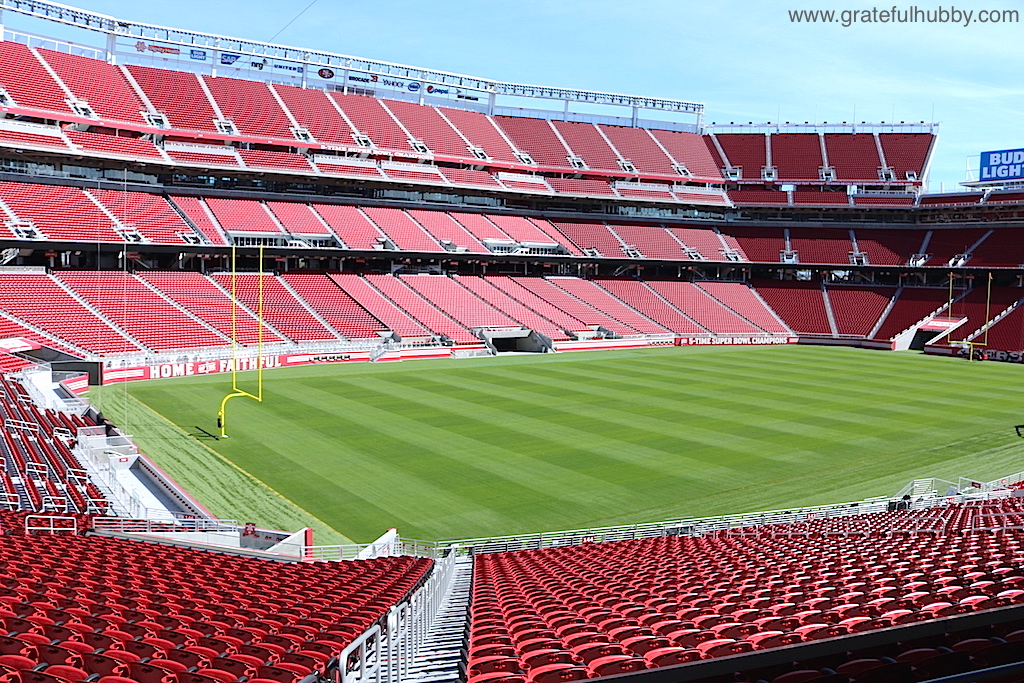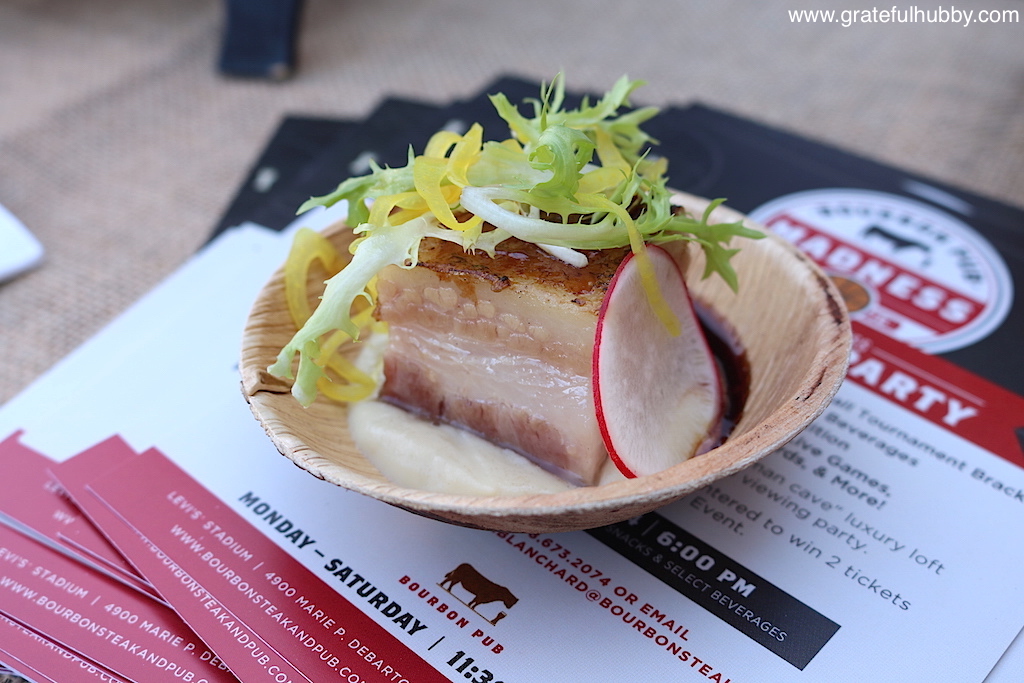 Red Branch Cider Co.'s Jon Siddoway and Siobhan Faul and their delicious Hard Black Cherry and Hard Peach ciders.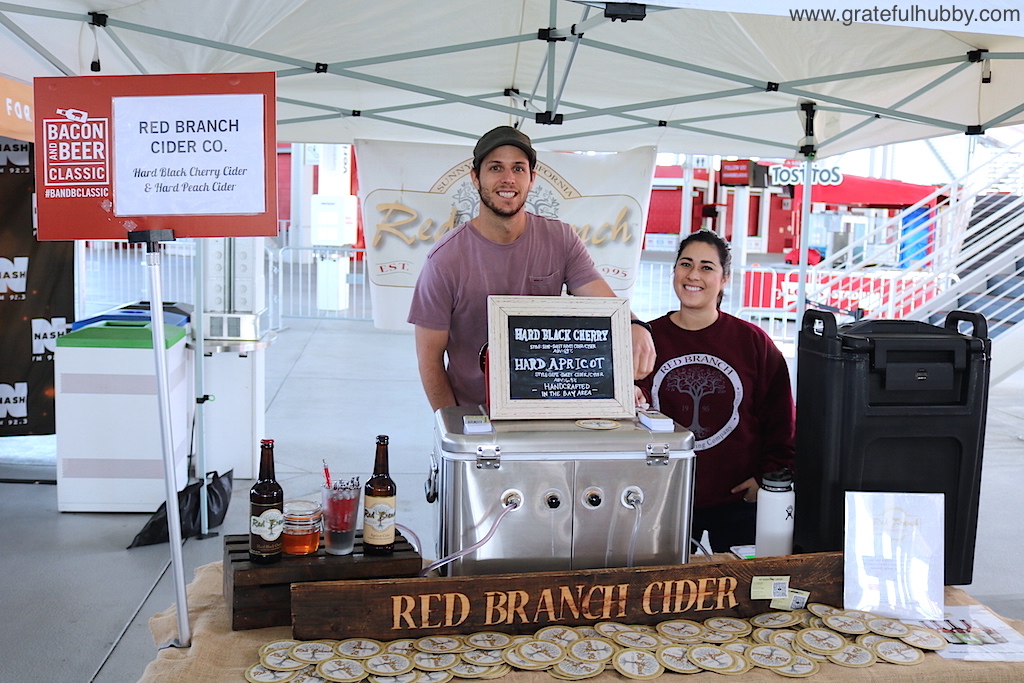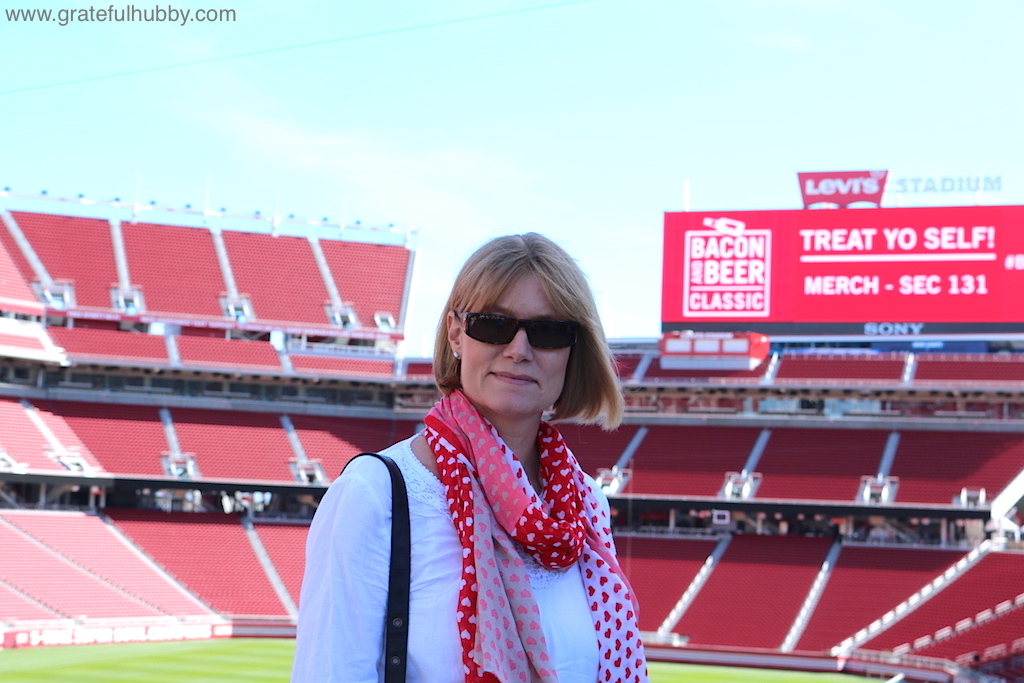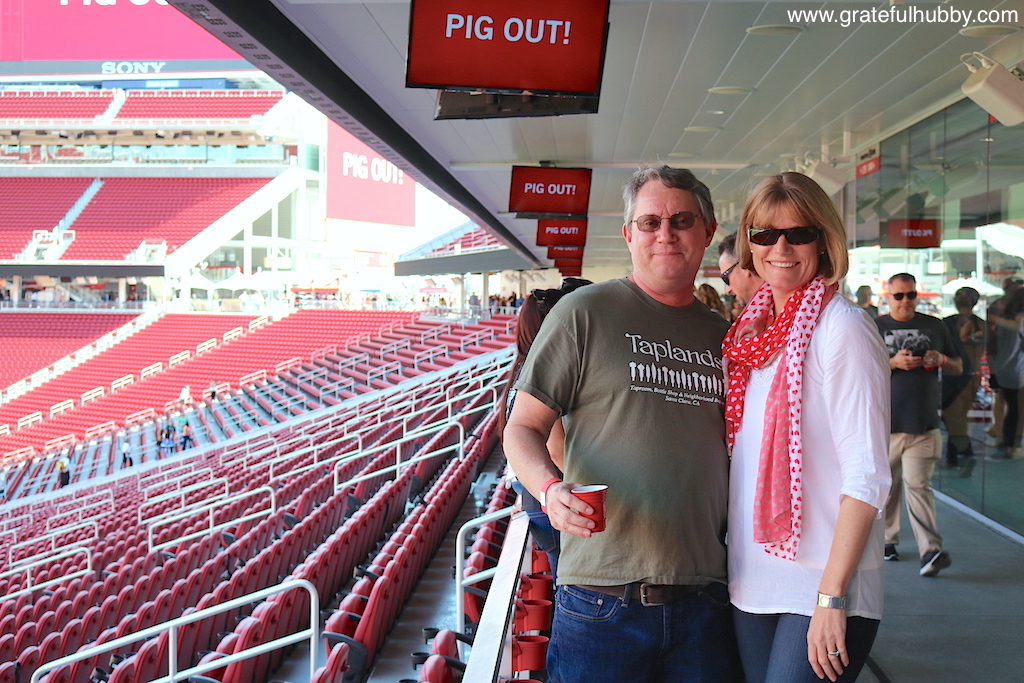 Enjoying laughs with our friend Jim Helvie.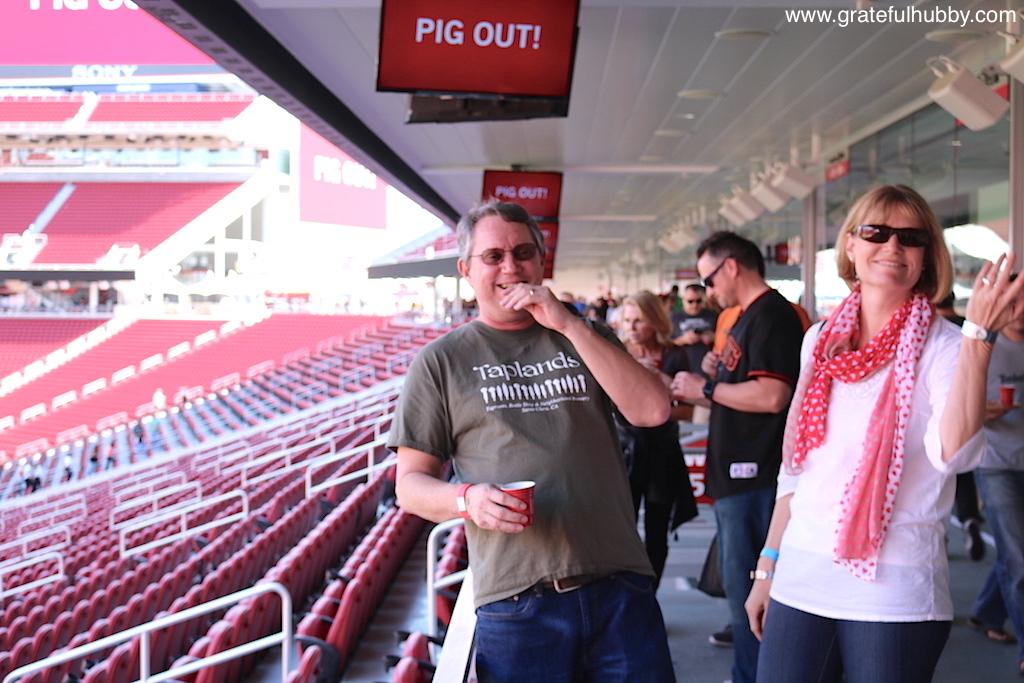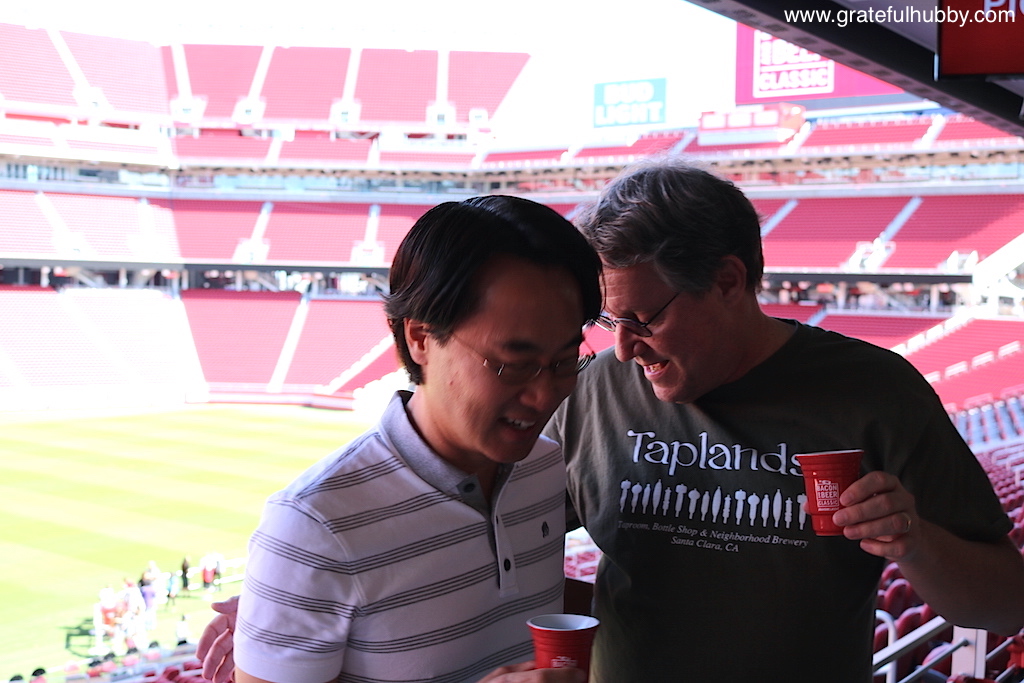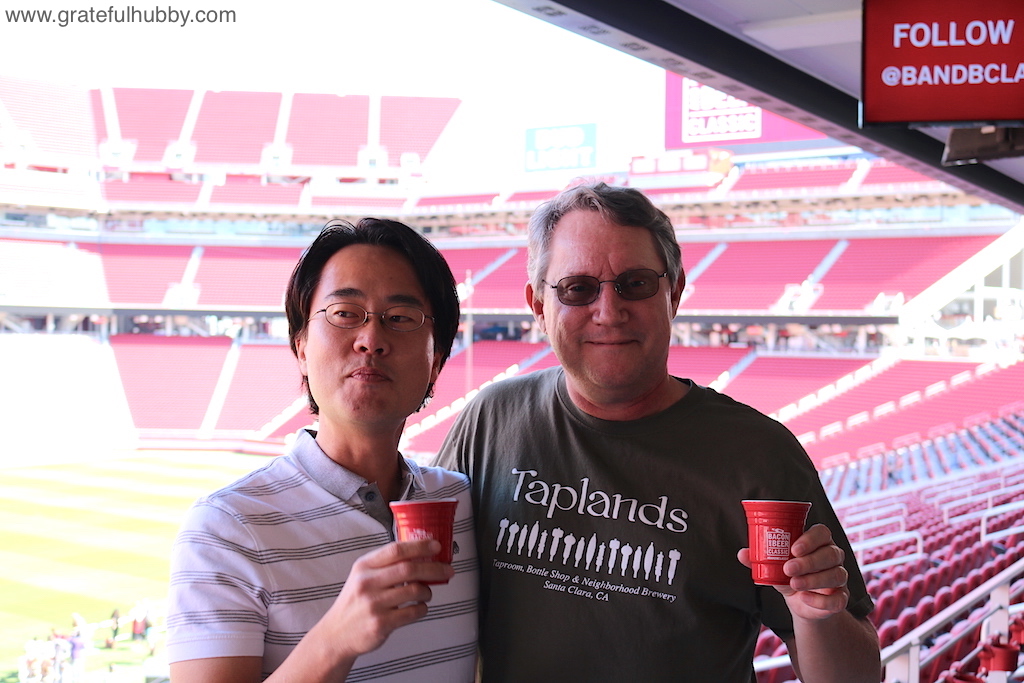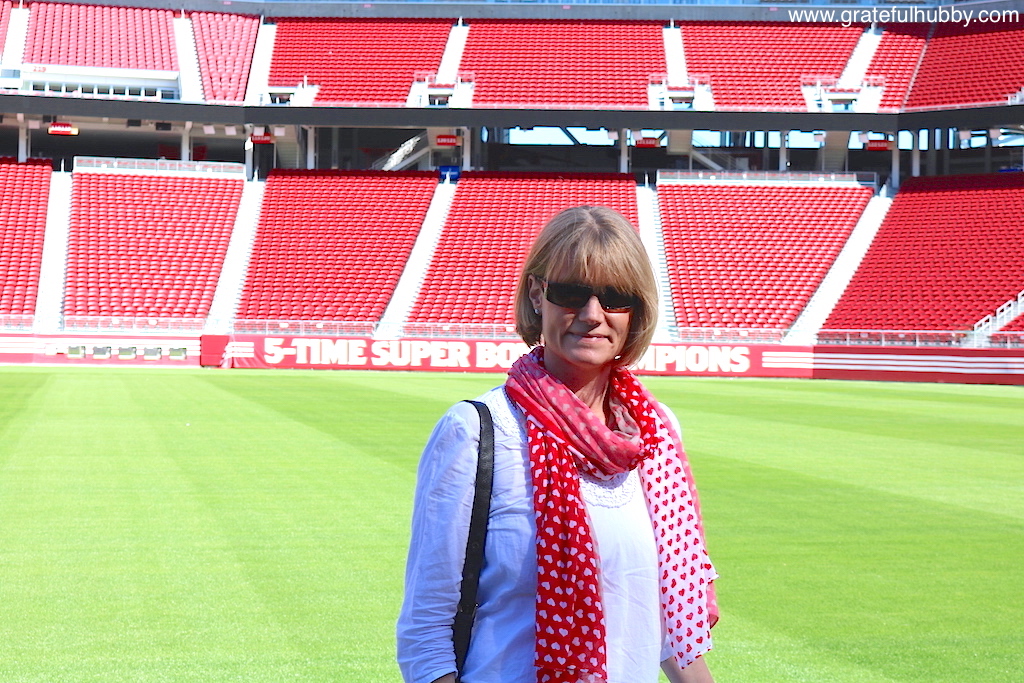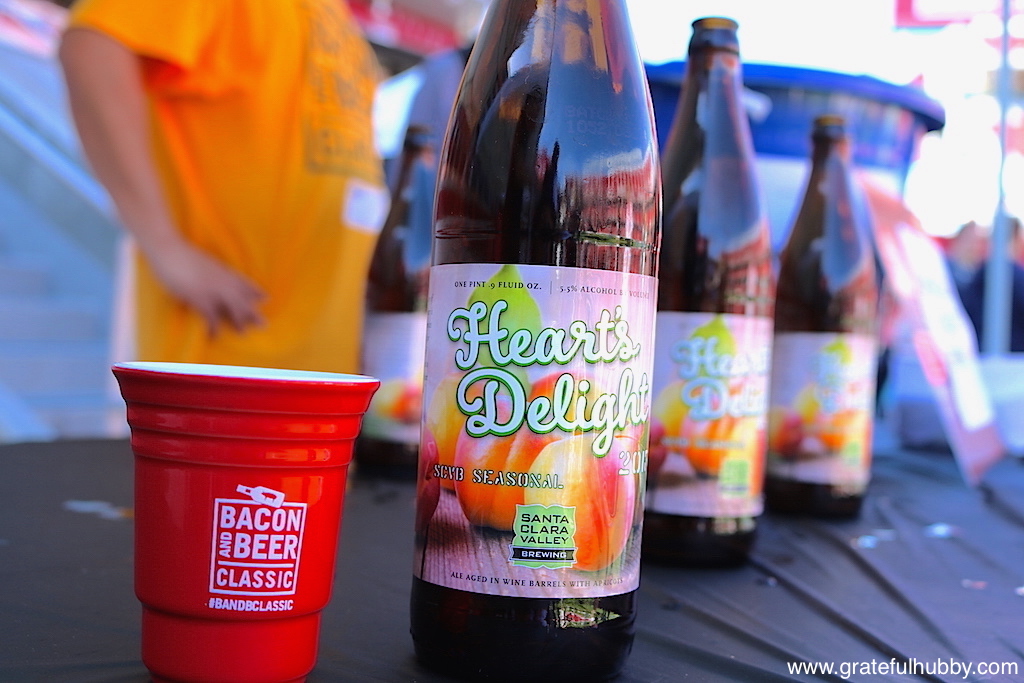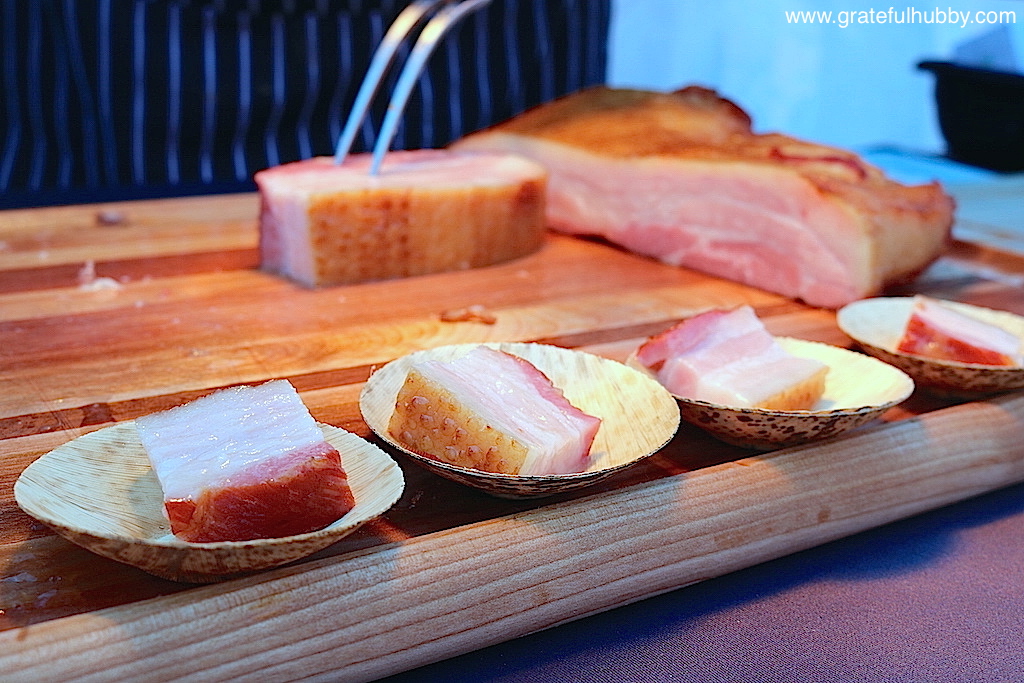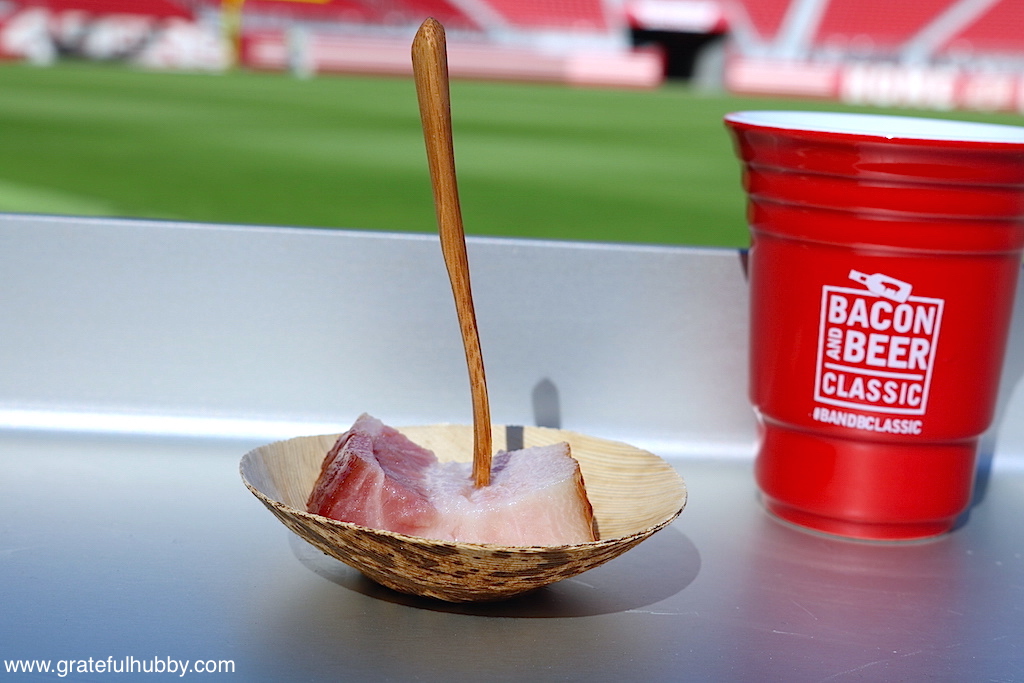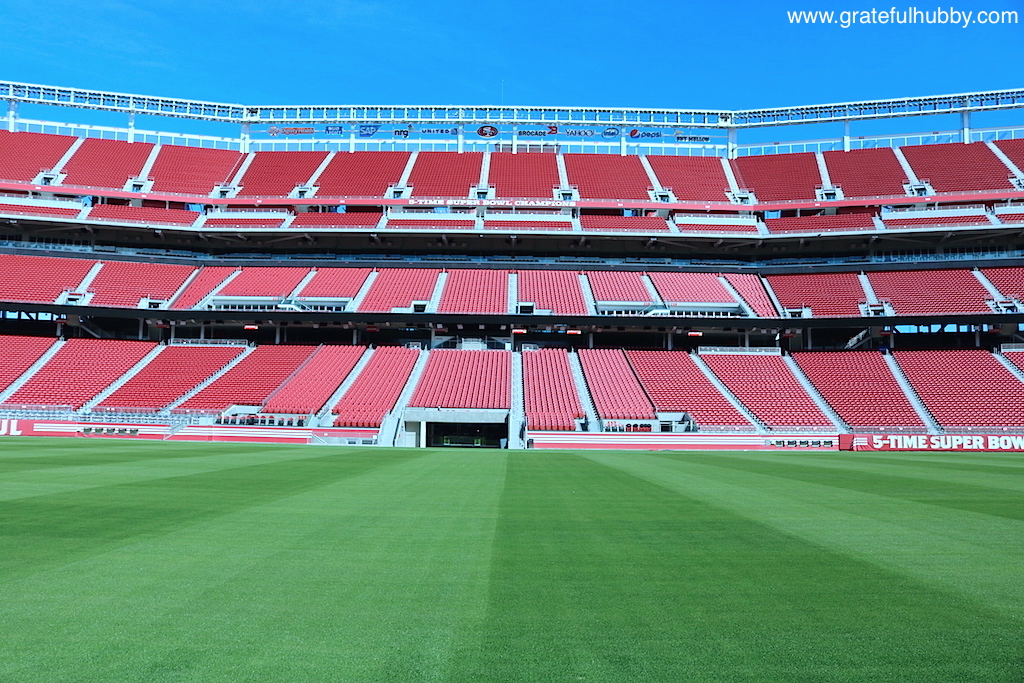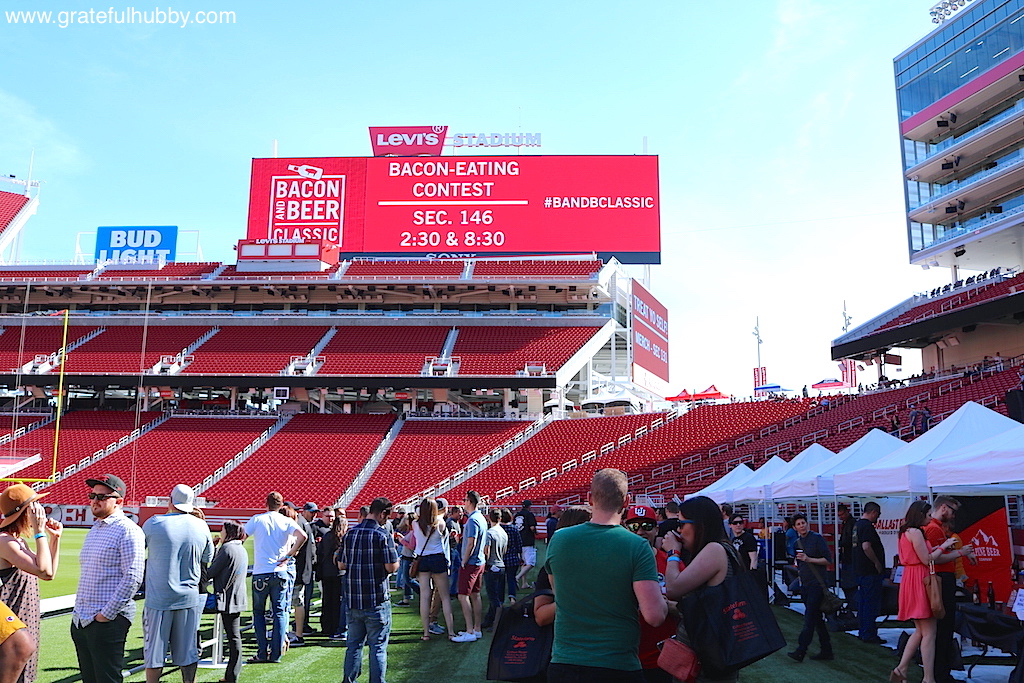 Group photo with Arie Litman and craft beer pioneer Pete Slosberg.
Sharing a special moment with Jabba the Hutt.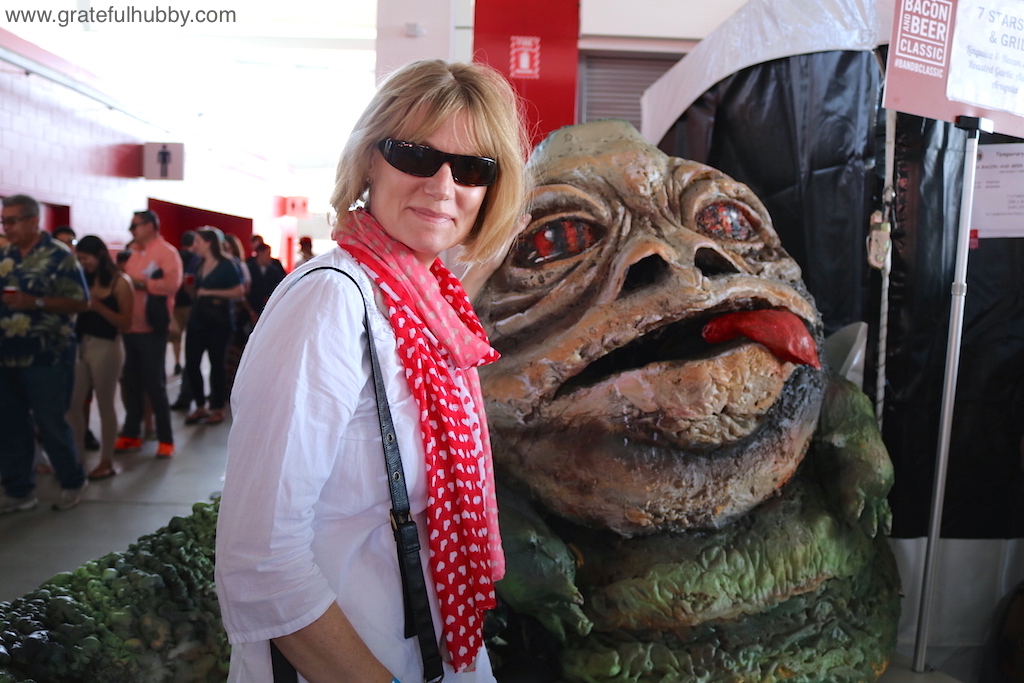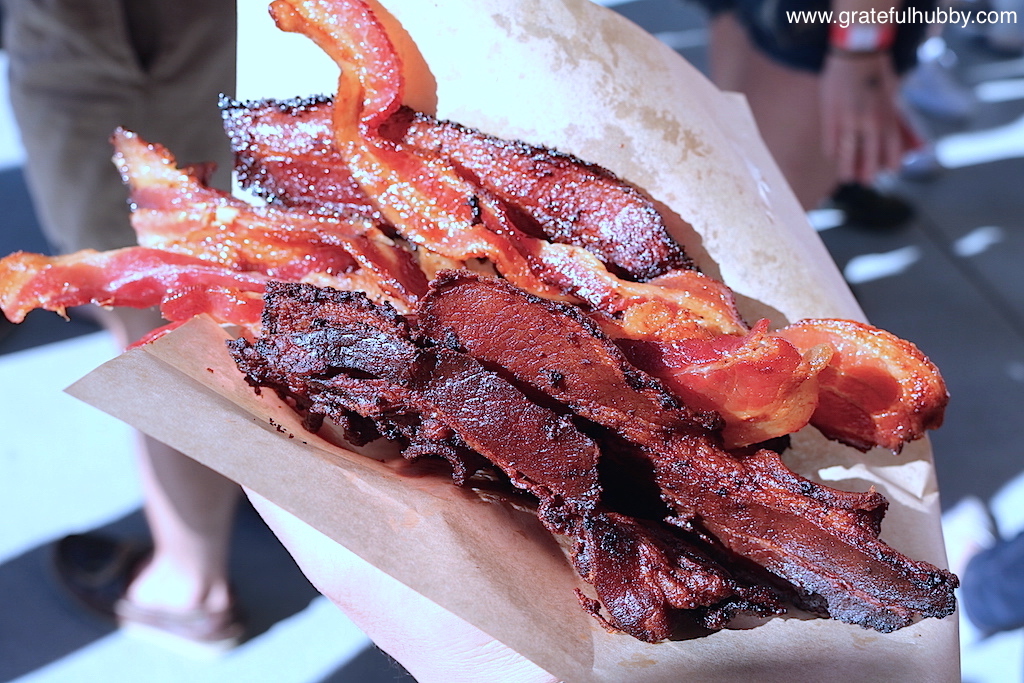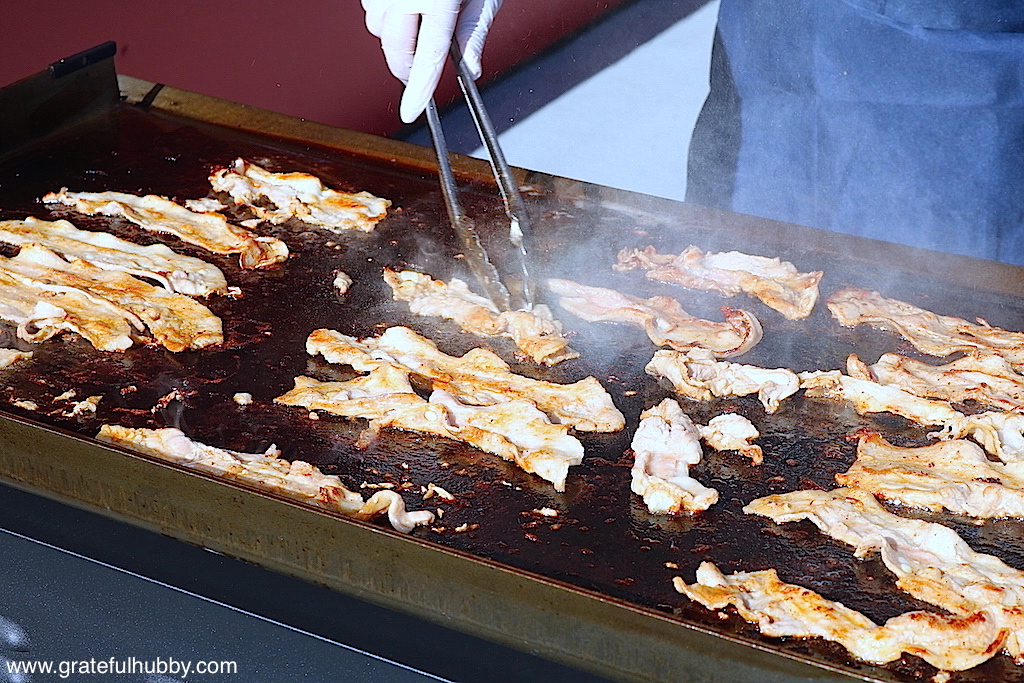 I spy Ballast Point's Kevin Leonard and Wine Warehouse's Bobby Brassi.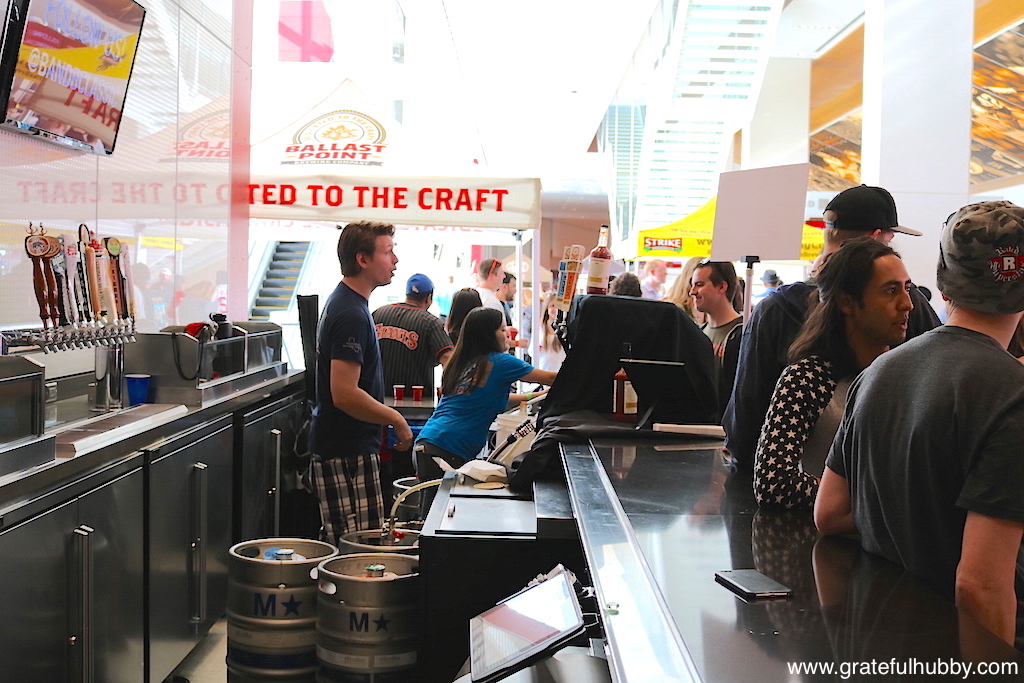 Strike Brewing Co.'s Rick Esparza working hard.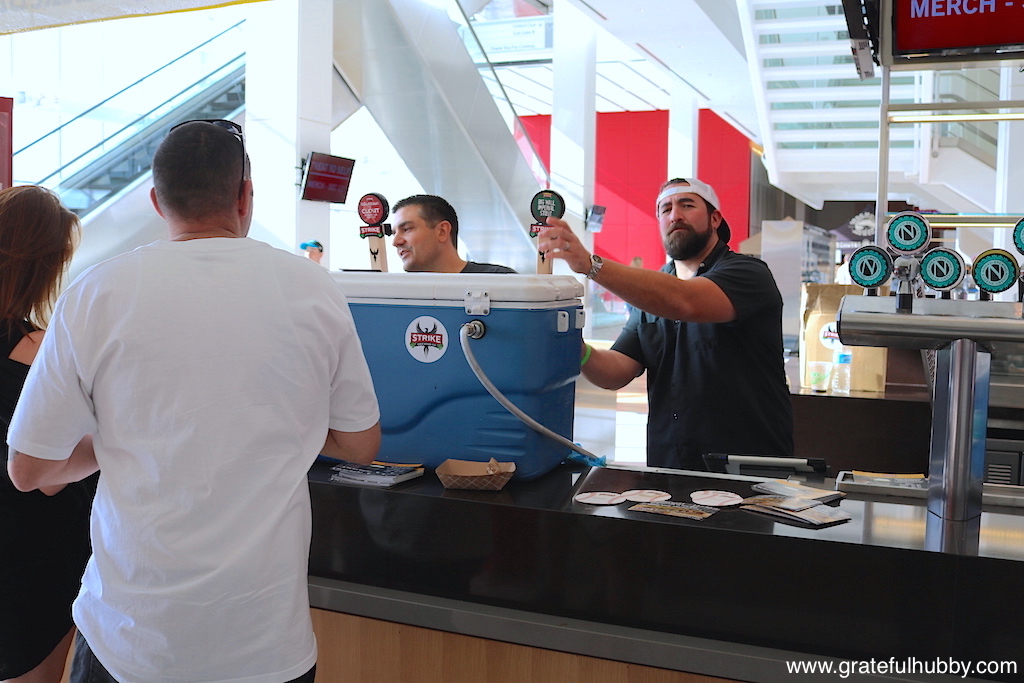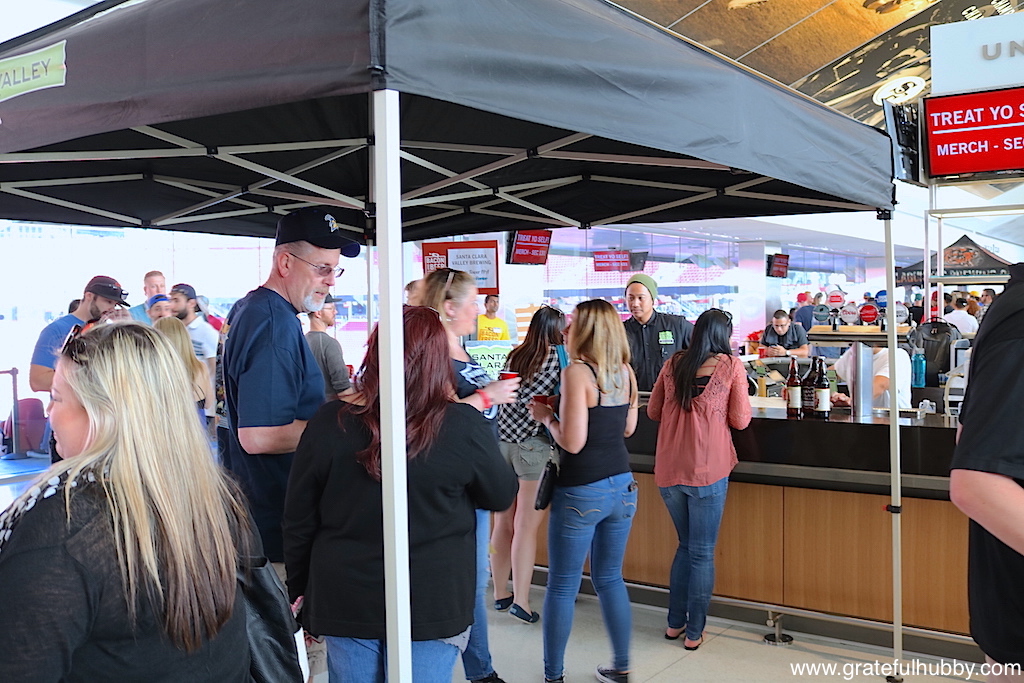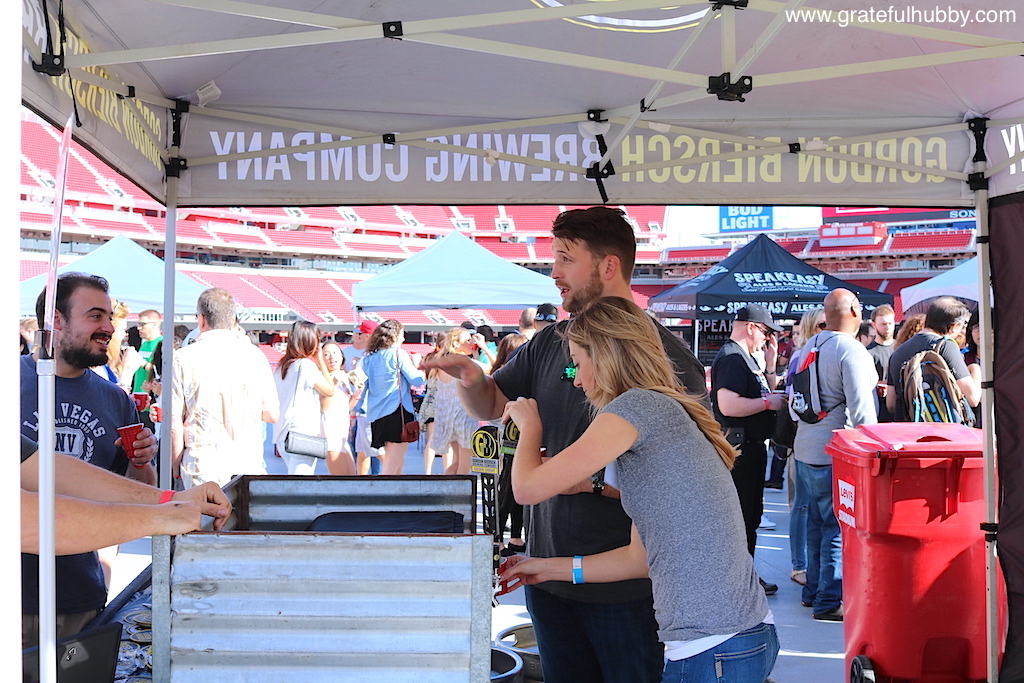 Several of the many bacon-and-beer fans enjoying the day.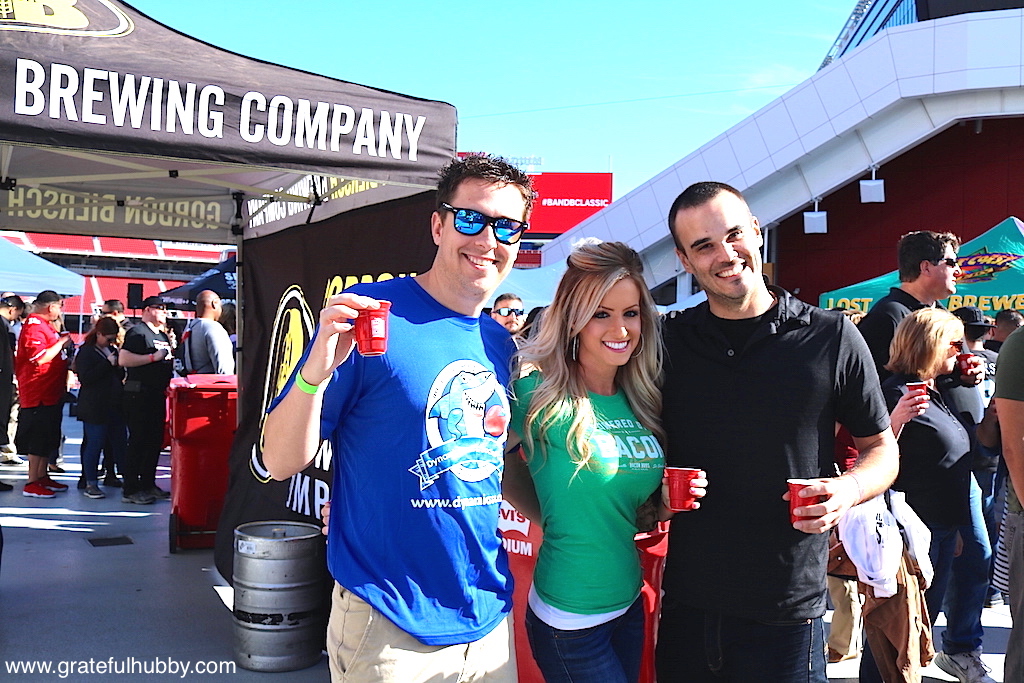 Ryan Blake and Kirill Egorov pointing with Vicki Blake pouring for Golden State Brewery.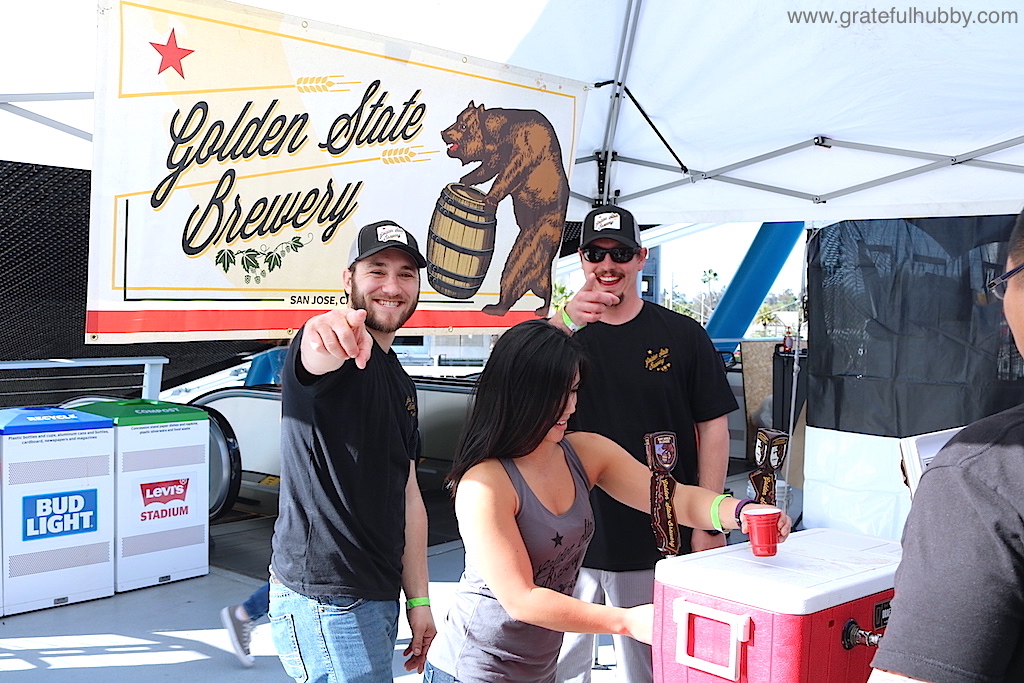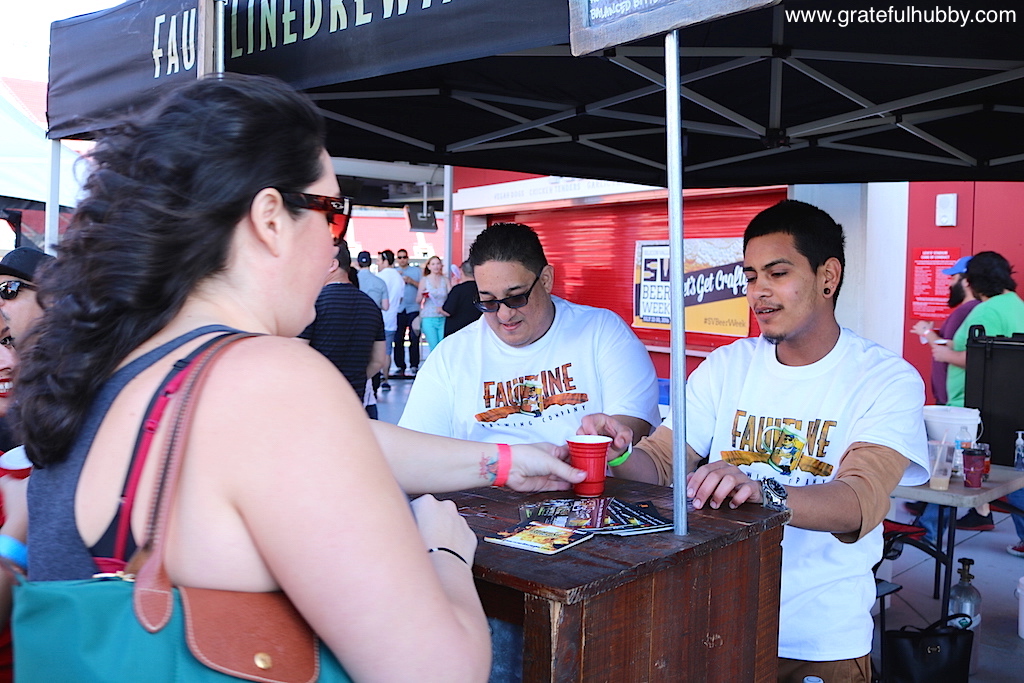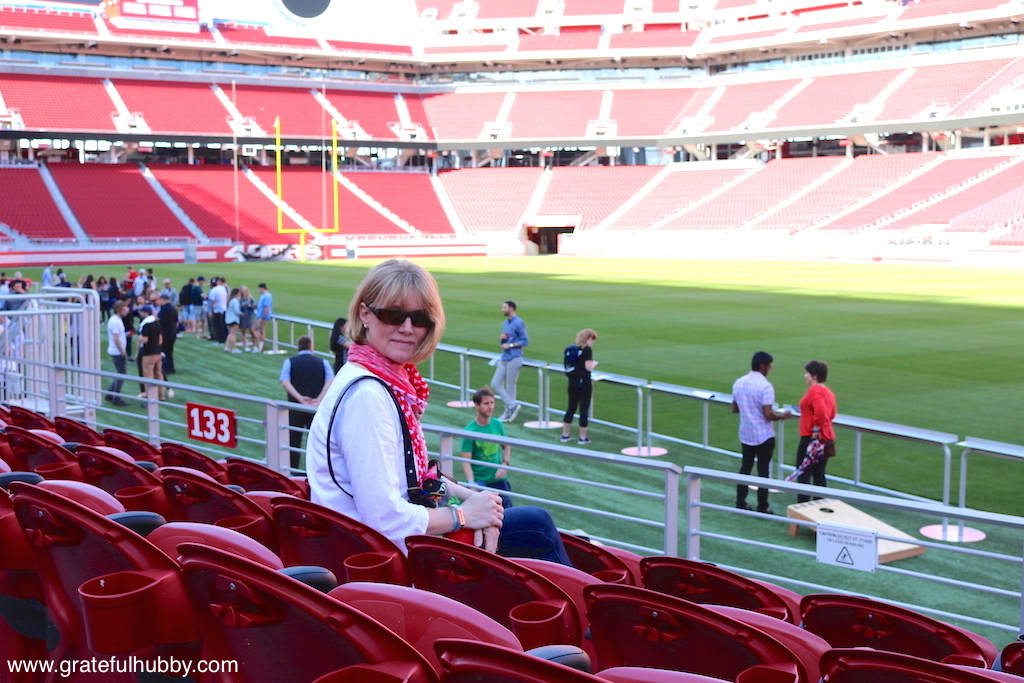 I was very honored to be one of the judges helping to select winners in various bacon and beer categories.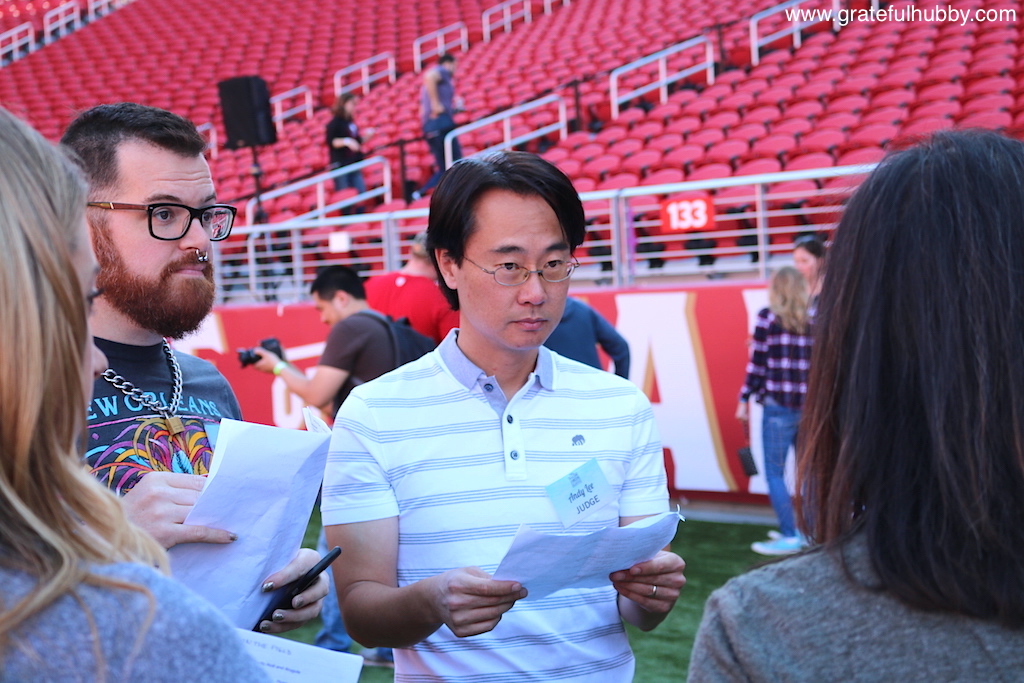 AFTERNOON SESSION WINNERS
Best Sweet Dish: Kindred Cooks – Spicy Bacon Caramel
Best Savory Dish: Centerplate – Tart Cherry and Cocoa "Bacon" with Humboldt Fog and Polenta Skewers
People's Choice: Grub Shack – Kalua Potato Croquet
EVENING SESSION WINNERS
Best Sweet Dish: Kokio Republic – Bacon Wrapped Oreo
Best Savory Dish: Nom Burger – Jalapeno Bacon
People's Choice: Southern Kitchen – Bacon Shrimp and Grits
Best Overall Dish: Centerplate – Seared Diver Scallop w/ Foie-Potato Hash and Sweet Bourbon Bacon Lardons
WINNING BEERS
Best Cider or Fruit Beer: Red Branch Cider Co. – Hard Black Cherry Cider
Best IPA: Coronado Brewing Company – Stingray IPA
Best Light Lager or Ale: Golden State Brewery – Bay Area Blonde
Best Amber or Pale Ale: Lost Cost – Aargh Pale Ale
Best Porter, Stout, or Dark Beer: Six Rivers – Macadamia Nut Porter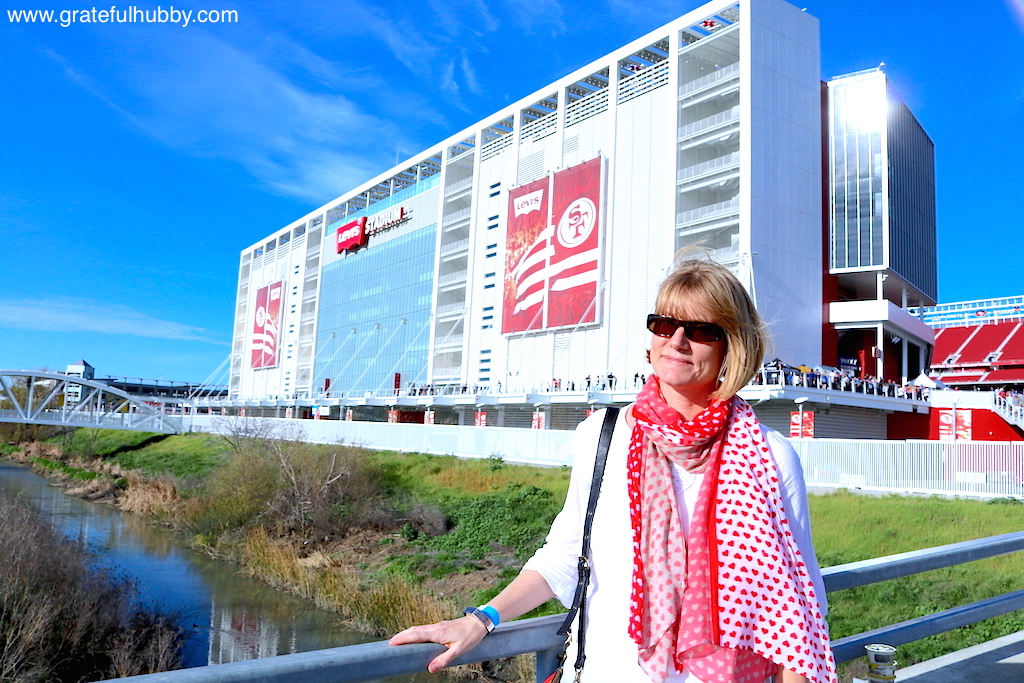 Seemed like every aspect was perfect – organization, food, beers, venue, vibe and the weather. Wifey and I had a wonderful time.
And I got word earlier today that the Bacon and Beer Classic will return in 2017. Can't wait!
Cheers! Prost! Gunbae!
~Andy