Steins Beer Garden & Restaurant in downtown Mountain View celebrated their three-year anniversary earlier today with a BBQ feast and a specialty beer list. We were very happy to be able to make it to the event.
Service was wonderful (thank you, Lynna, Will and the rest of the staff), and it is always great to visit with Executive Chef Colby M. Reade. He was busy working side by side with Executive Sous Chef Paco Guzman, who Chef Colby told me is slated to head up the kitchen at Steins; Chef Colby will help start up the new Steins in Cupertino.
The pig roast BBQ was excellent. Among the highlights was the skin of the roast pig – crunchy and flavorful.
The specialty beers we enjoyed were all tasty as well.
Below are some pics: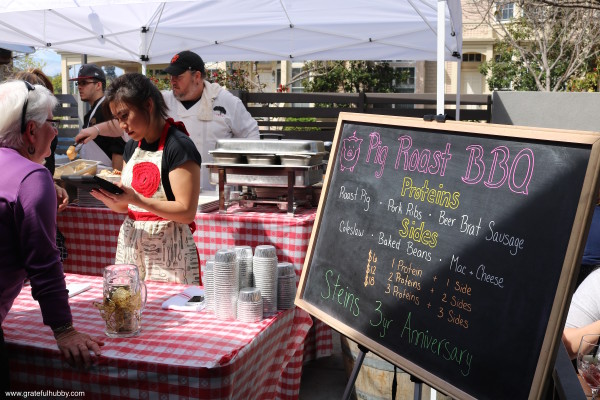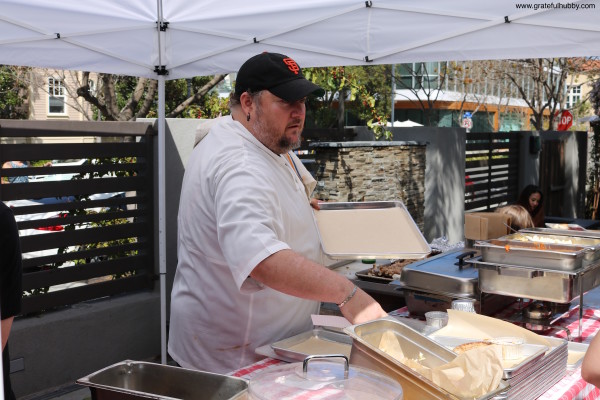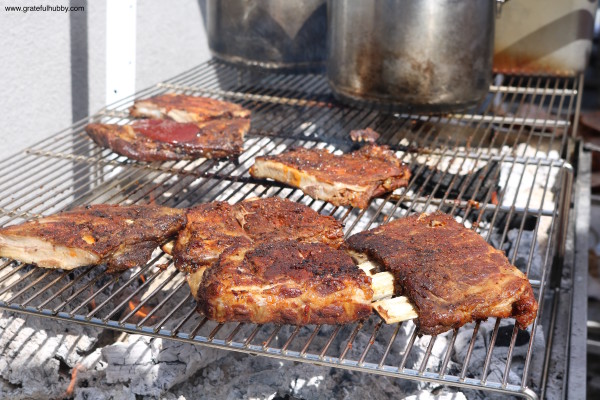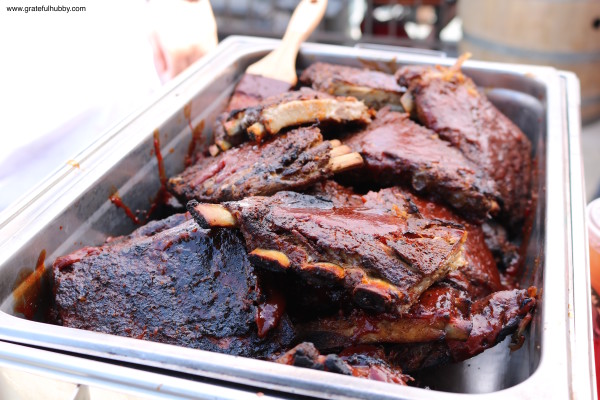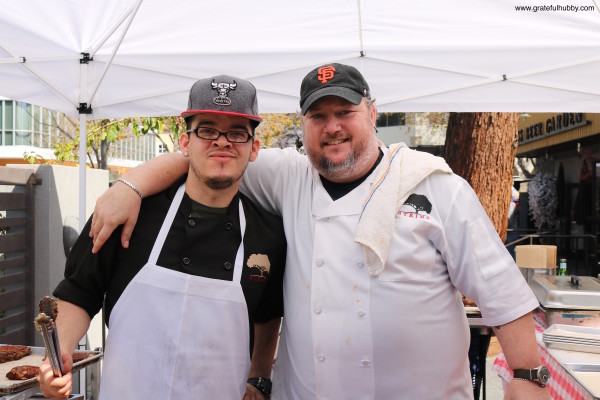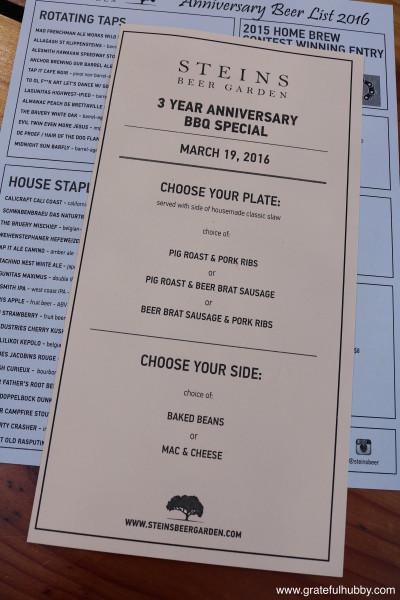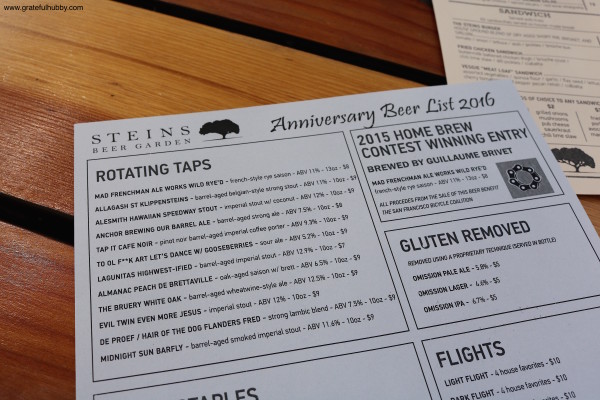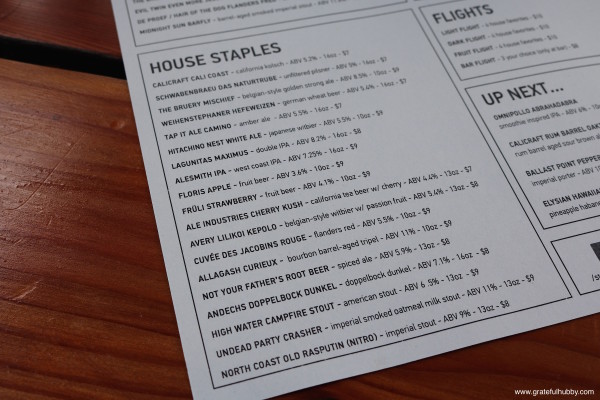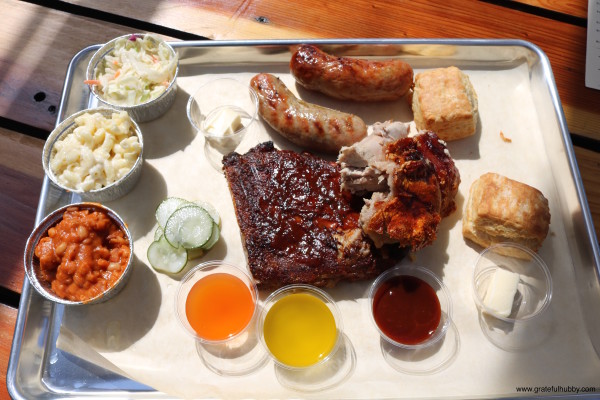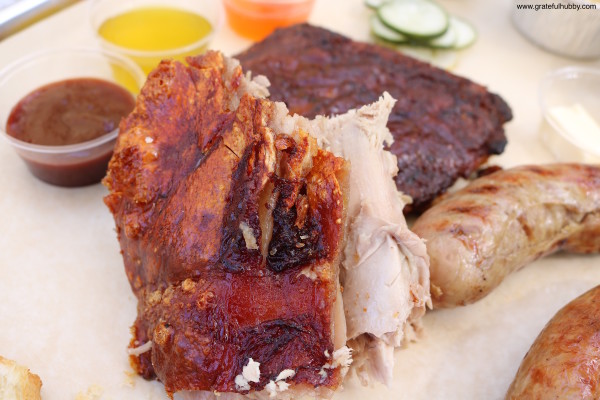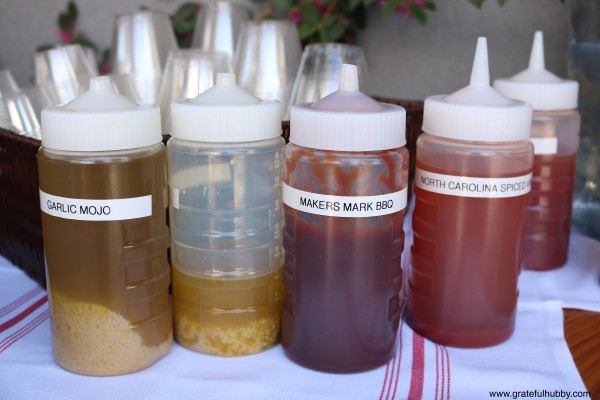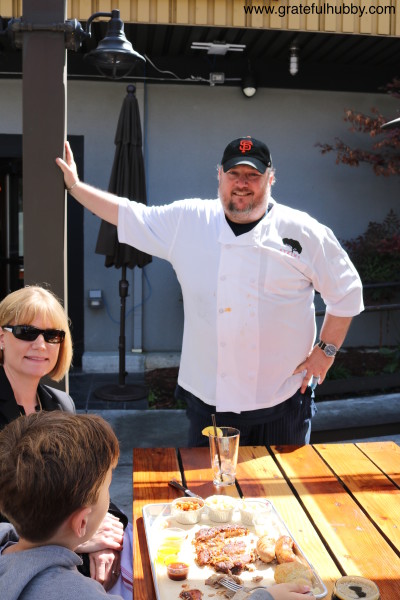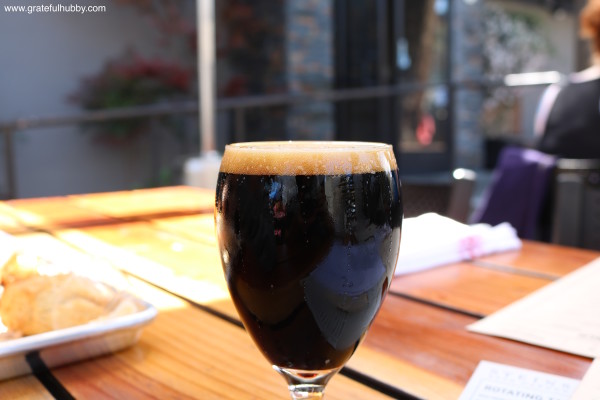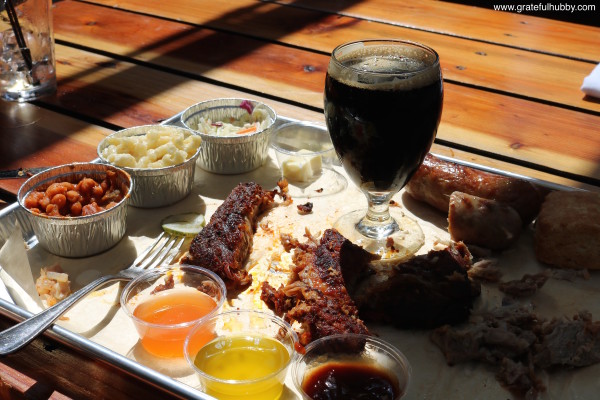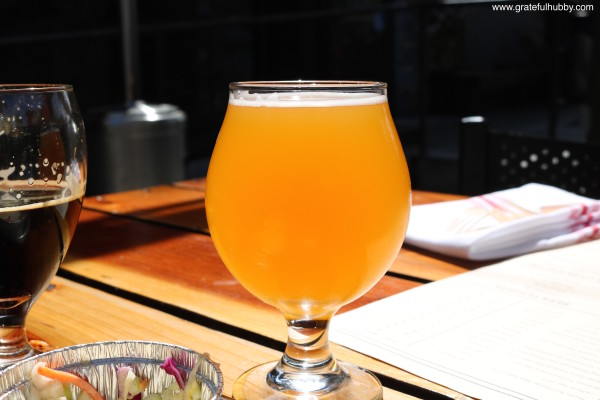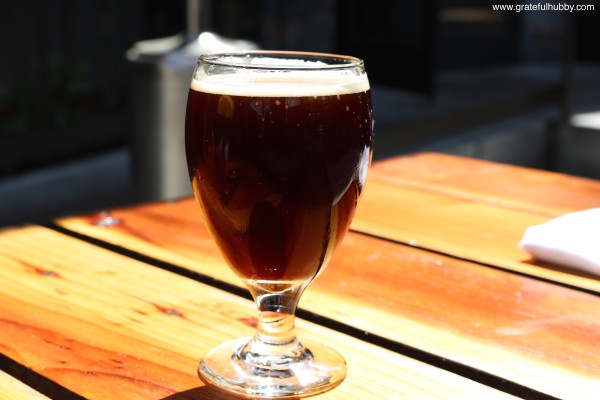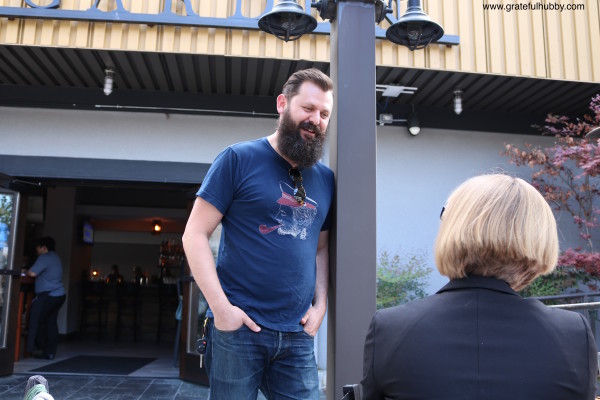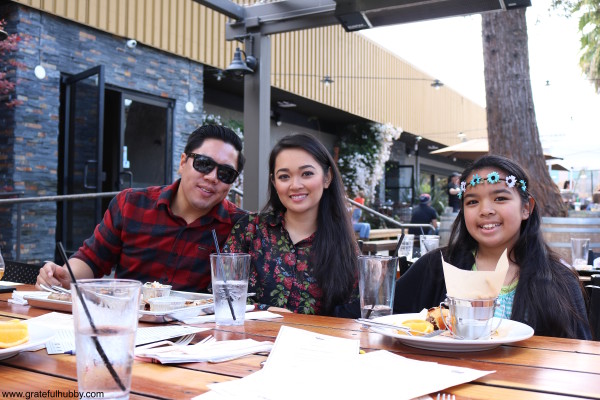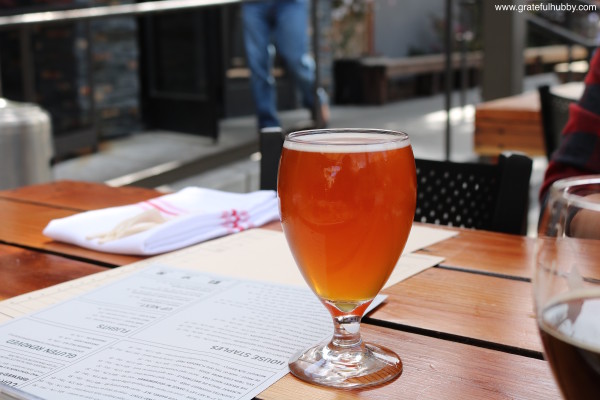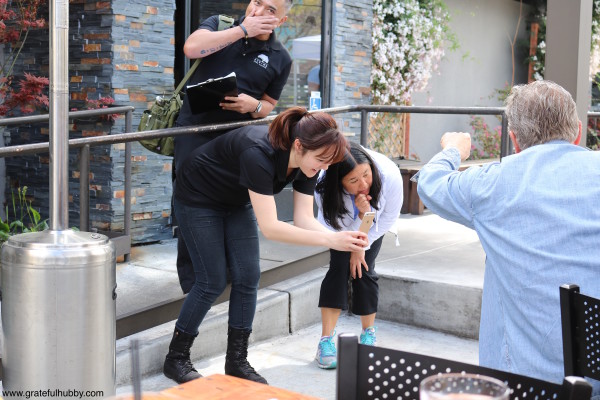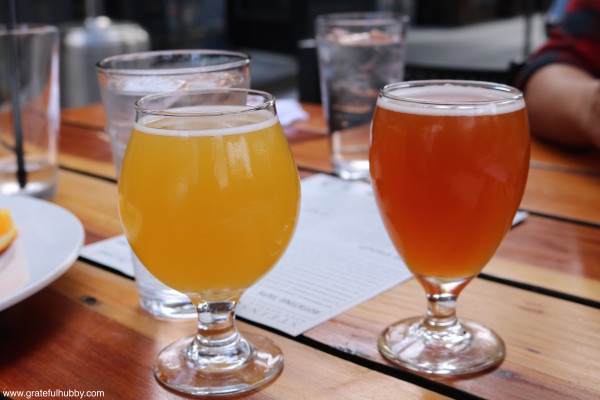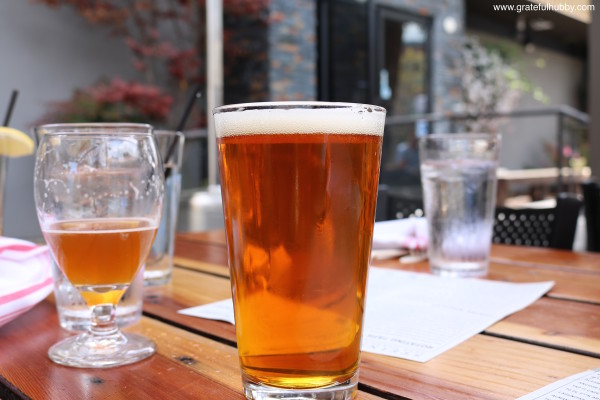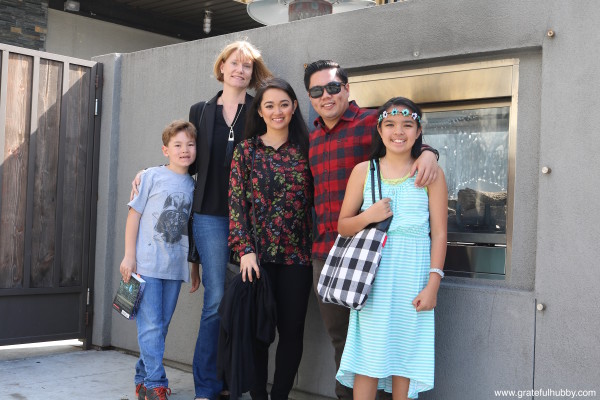 Steins has played a prominent role in elevating the local beer scene in recent years, and I've very much enjoyed following their growth since even before they opened three years ago.
Can't wait for their second Steins location in Cupertino to open later this year.
Congrats on reaching the three-year mark!
Prost! Gunbae! Cheers!
~Andy