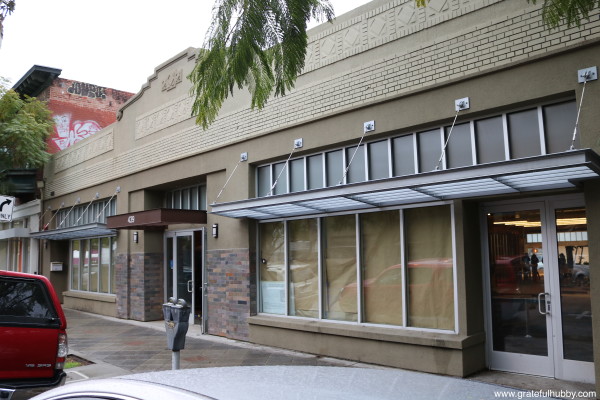 [Update 6/1/16: Co-founder Steve Vandewater has confirmed with me that local brewmaster Jim Turturici is the new head brewer for Uproar Brewing Company.]
I first visited Uproar Brewing Company – located in downtown San Jose's SoFA District at 439 S. 1st St. (previously occupied by the ZERO1 Garage) – late last summer. The building was empty then, but Mike and Michele Willaford (Brewmaster and Lead Brewer, respectively) and partner Steve Vandewater showed me around and shared the plans that they had for the space.
Fast forward to earlier this month: I had the chance to check out the progress of the buildout and to get a sneak peek – and taste – of some beers.
It was great to see the progress and to catch up again with Mike, Michele, Steve and Steve's wife Christina; we had seen them at the Meet the Brewers festival a couple months prior. We also met Dietrich Wahlstrand, his wife Emily and their toddler, and contractor Mike. All genuinely fine, down-to-earth folks.
Mike and Michele have been busy crafting batches of beer at home. Four beers – so far – have received hearty approvals from the team:
Blonde Ale, 4.5% ABV, 15 IBUs
Galactic Pegasus IPA, 8.1% ABV, 87 IBUs
Honey Oat Pale, 5.8% ABV, 38 IBUs
Everblack Oatmeal Stout, 6.0% ABV, 35 IBUs
Simply put, these beers were tasty, well balanced and left me wanting several glasses more of each.
According to Brewmaster Mike, the brewhouse is set to arrive in May, and guests can expect about a dozen of their beers on tap – possibly more – when Uproar opens later this year.
On to more pics below: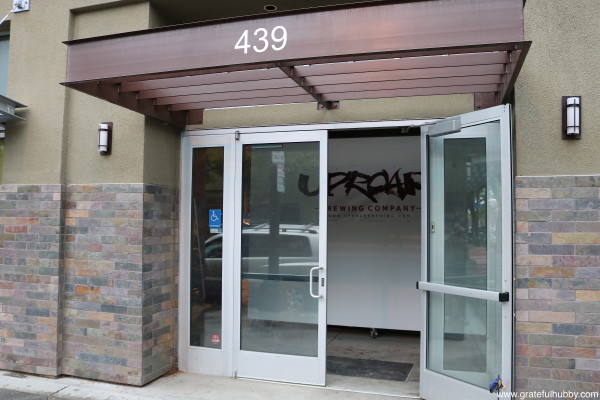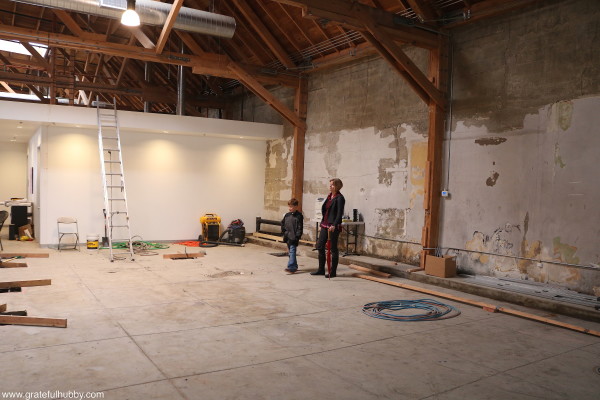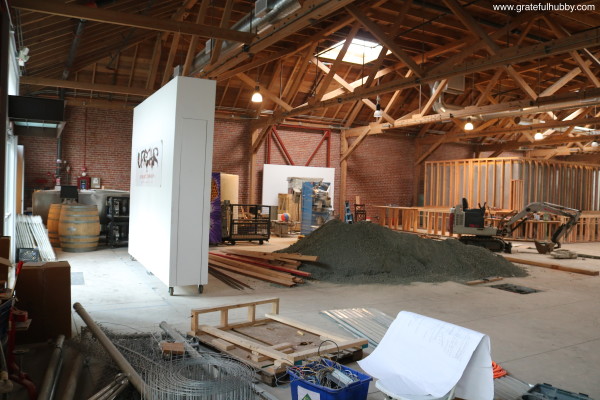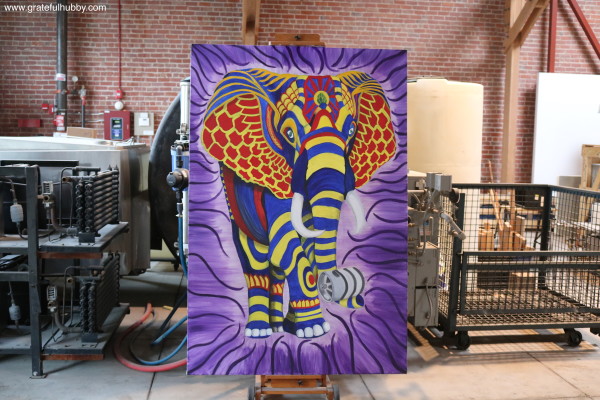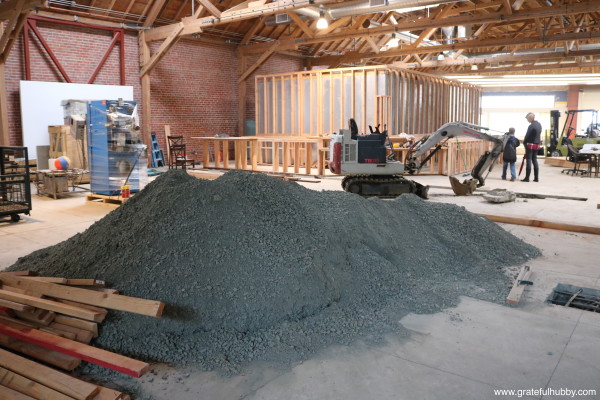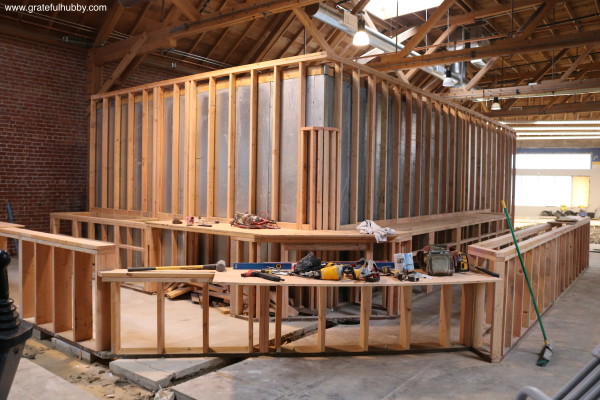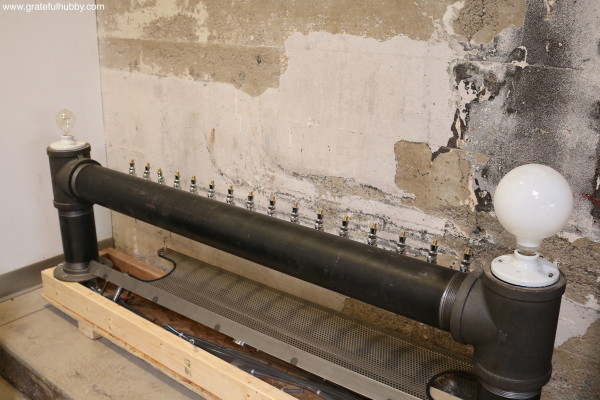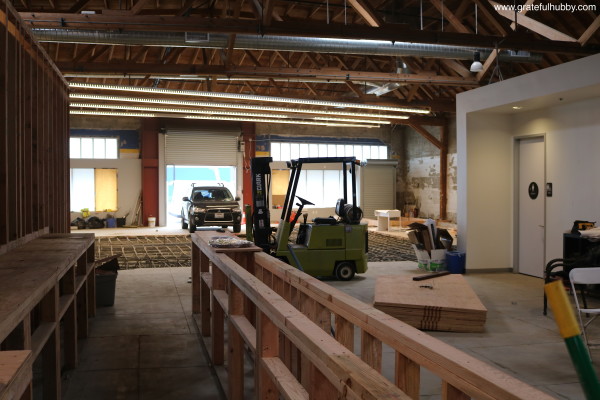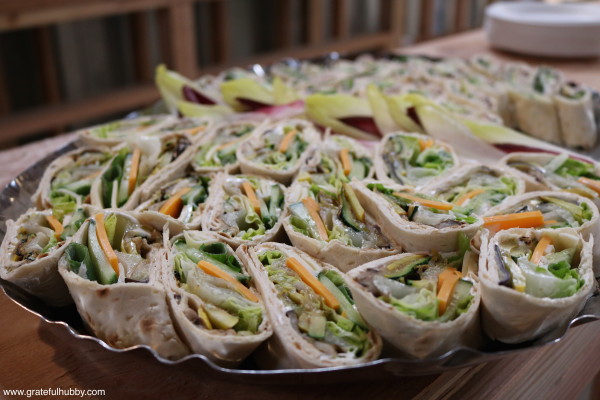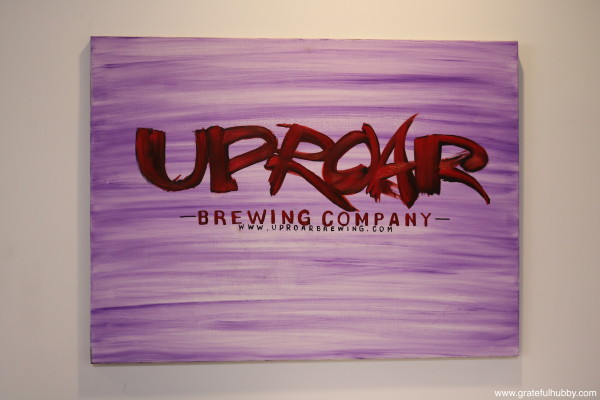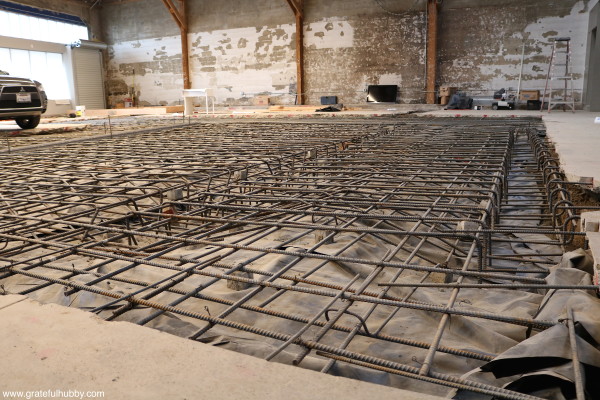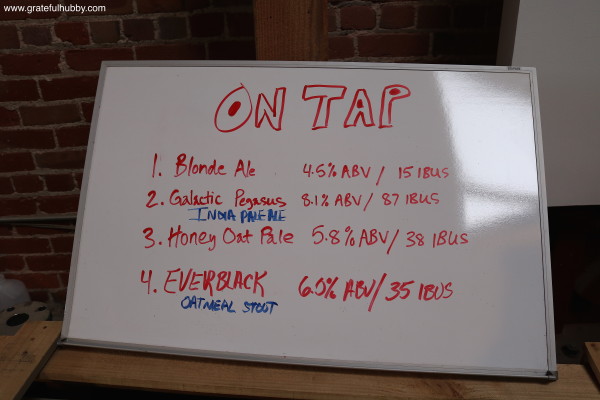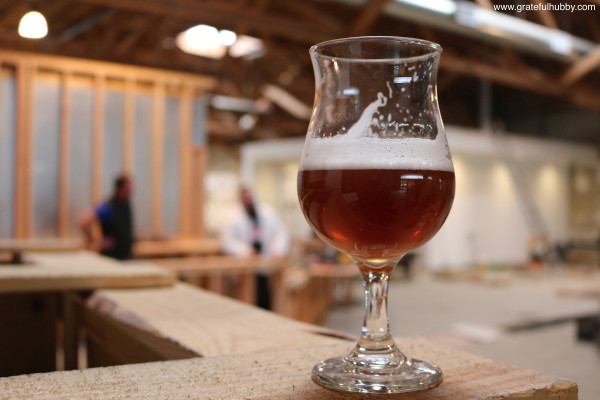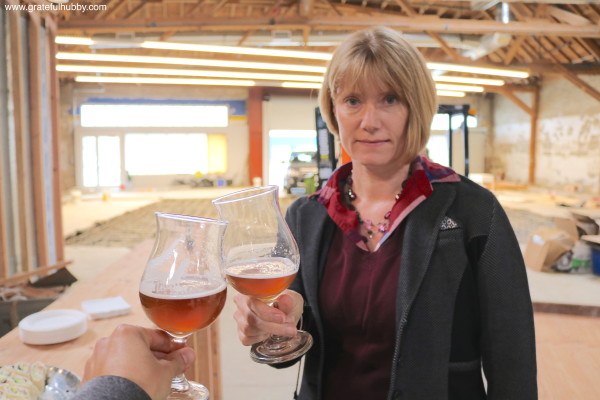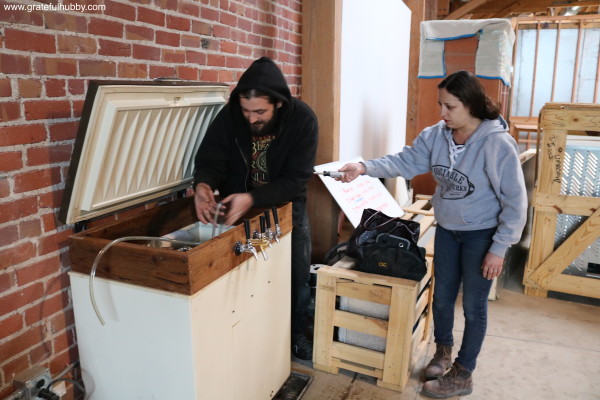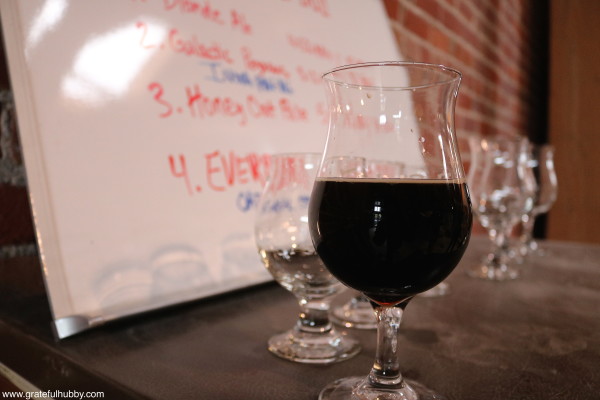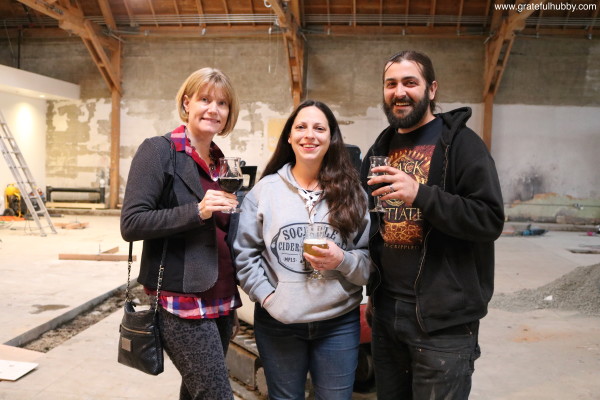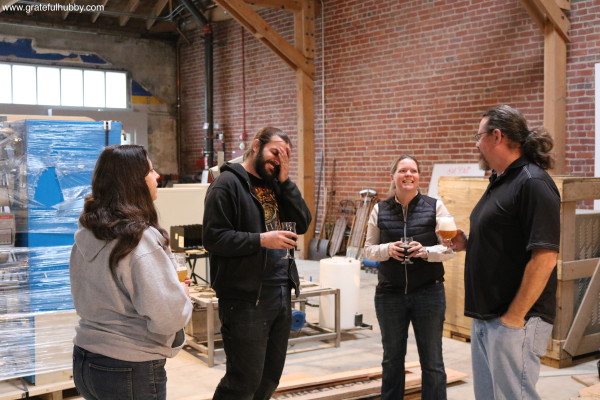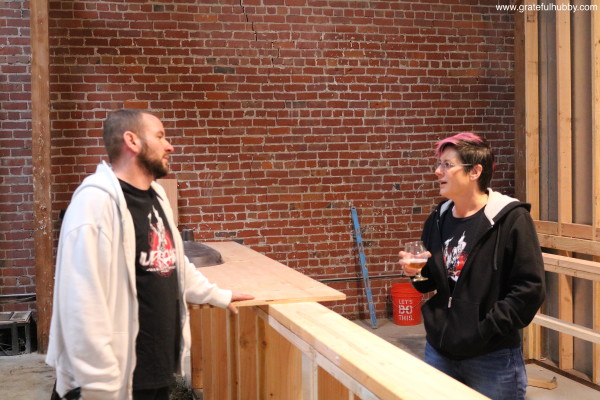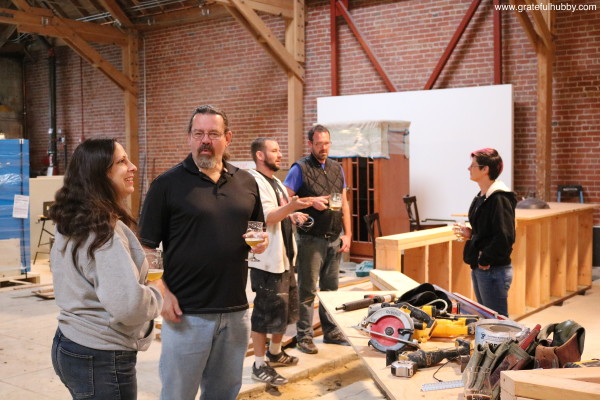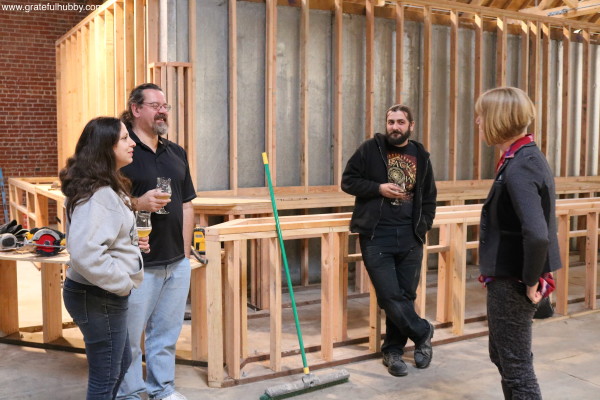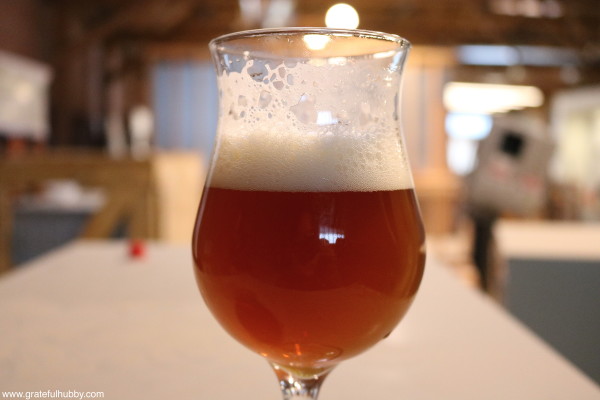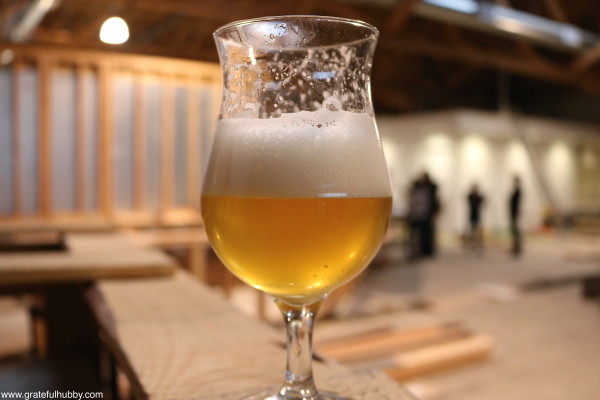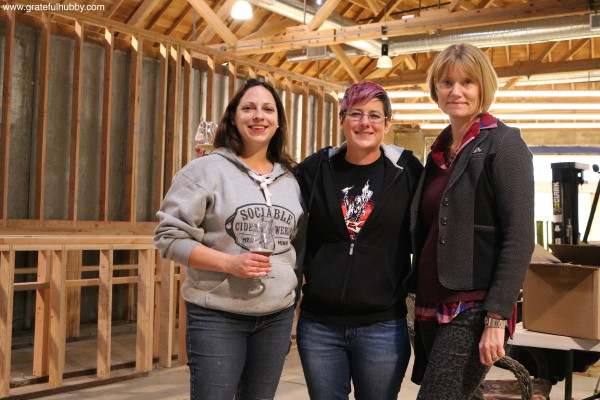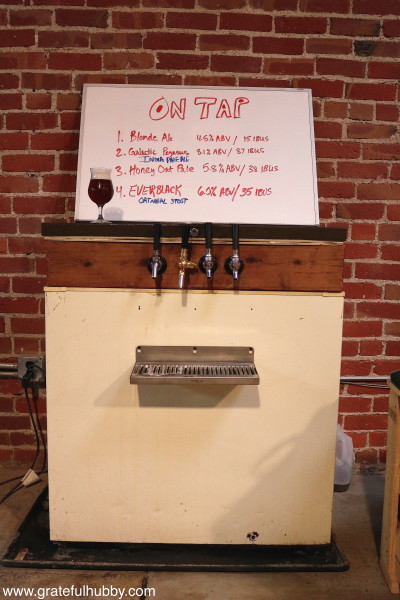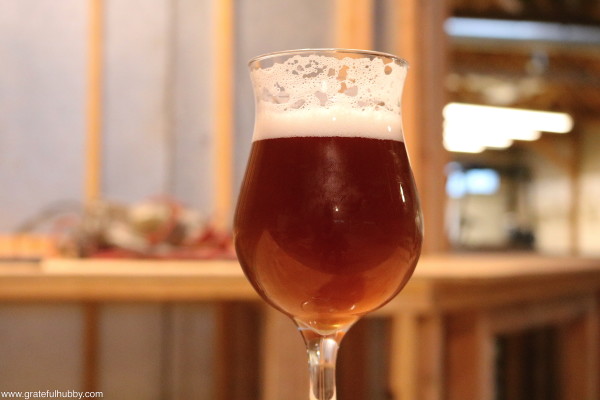 The opening of Uproar Brewing Company cannot come soon enough.
Can't wait!
Prost! Gunbae! Cheers!
~Andy