In recent weeks, I've seen a surge of pictures and reviews posted by friends on social media generally raving about the food and beer offerings from various Eureka! locations, including the South Bay's first Eureka! spot at Main Street Cupertino (19369 Stevens Creek Blvd., Suite 130), which opened just earlier this month on April 4.
Today – Monday, April 25 – the newest Eureka! restaurant opens at 191 Castro St. in downtown Mountain View.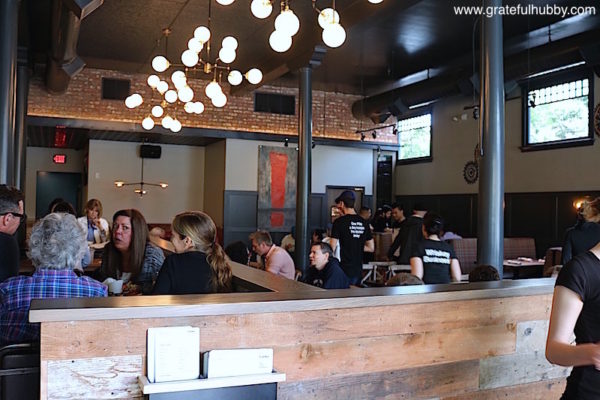 Just ahead of their opening, Eureka! Mountain View held a two-day soft opening. Andrea and I secured a lunch visit, marking our first visit to a Eureka! location.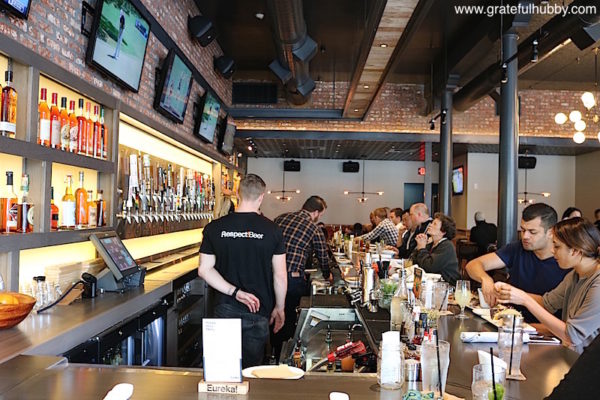 In between sips and bites, we talked with folks who've helped to get this Eureka! location up and running, including general manager Kelley Bondelie, assistant general manager/bar manager Kenny Lim, public relations and marketing manager Alexia Penna and beverage director – and Certified Cicerone® – Trevor Tyler.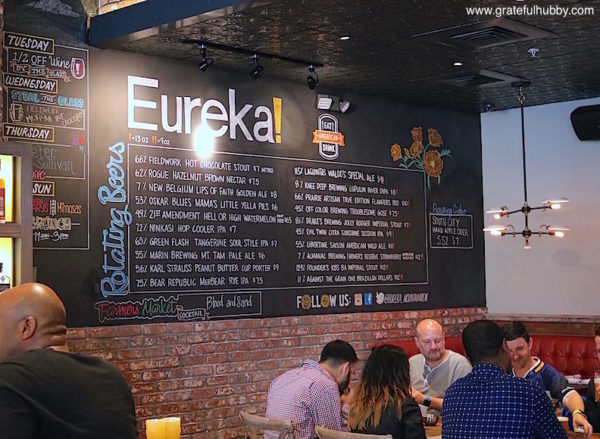 Eureka! Mountain View has 40 craft beers of various styles on tap, and according to Trevor, the beer menu seeks to satisfy the wide range of customer preferences, with knowledgeable service provided by staff who possess – or are in the process of completing – Certified Beer Server certification.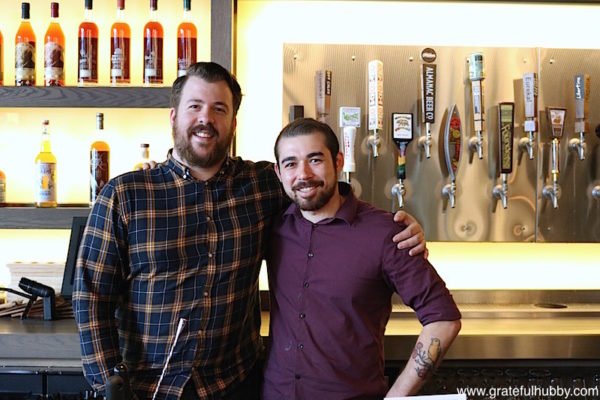 During our lunch visit, all facets – the service, the beer list, the food, the space, the vibe, the staff – were impressive.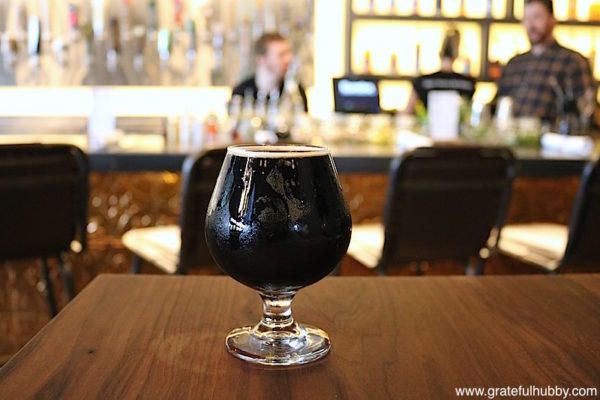 I think that many local residents will come to realize – sooner than later – how lucky the South Bay is to have two Eureka! locations to call our own.
More pictures: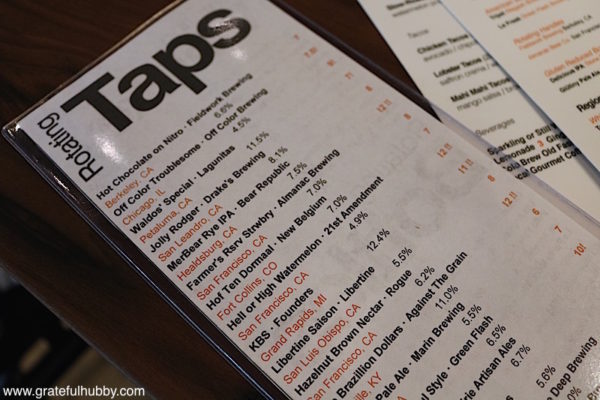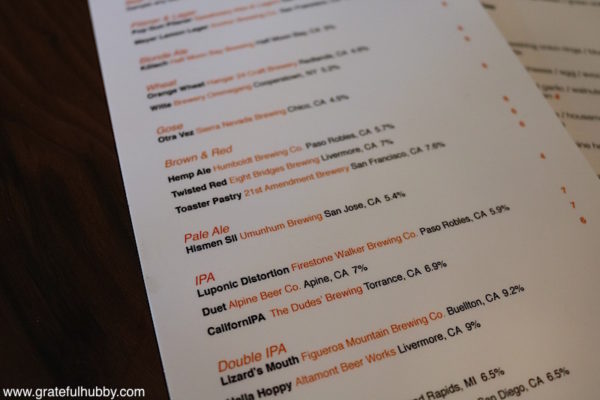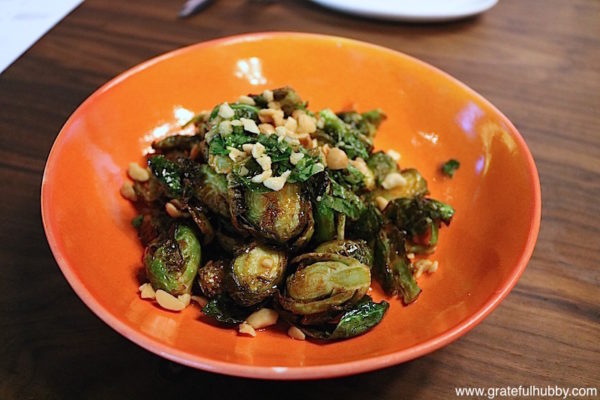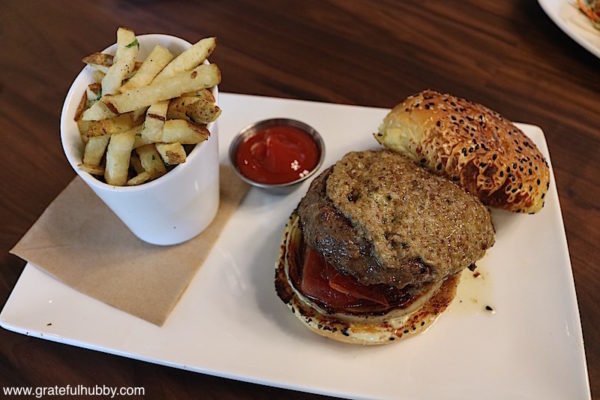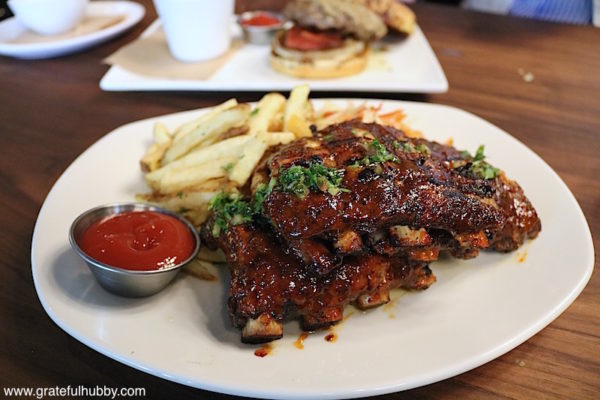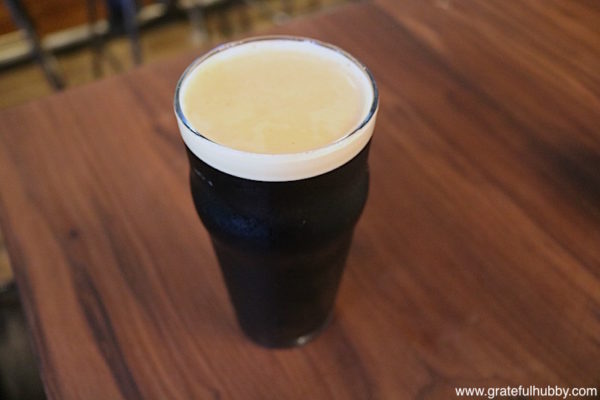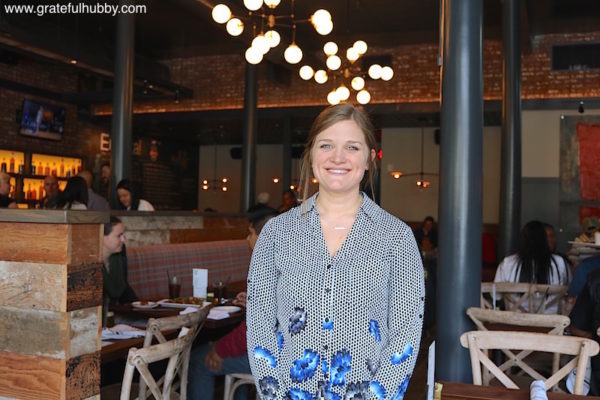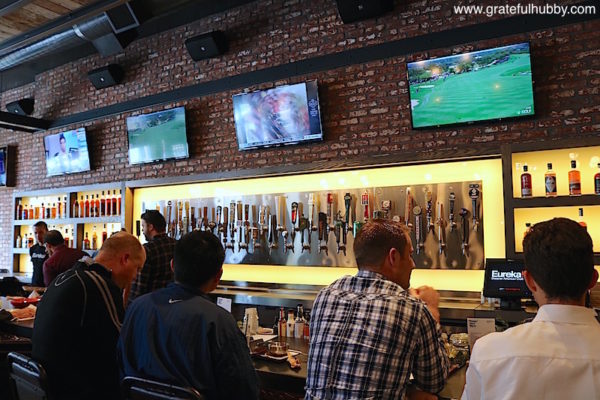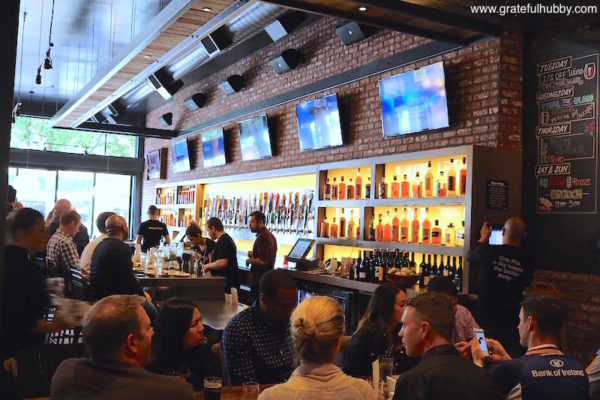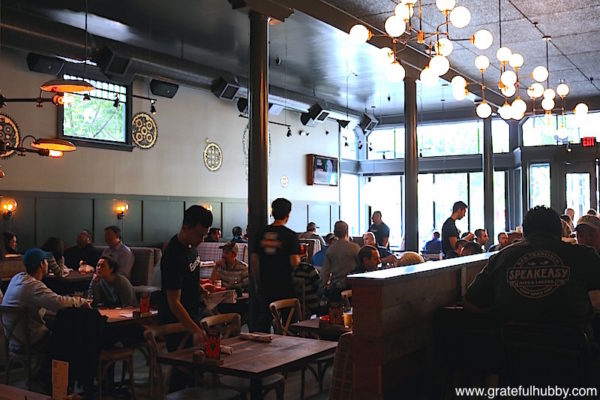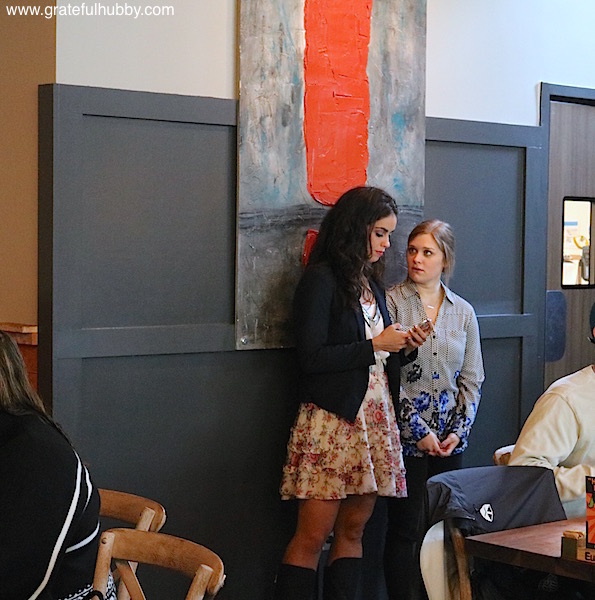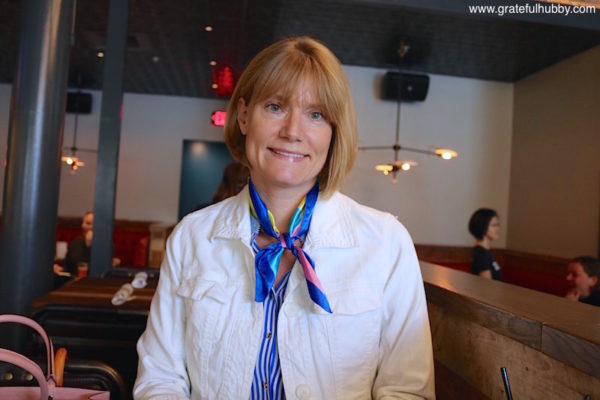 More details from a recent announcement:
Introducing Eureka!, an all-American concept opening Monday, April 25, 2016 in downtown Mountain View. Discover the Eureka! culture through one-of-a-kind experiences, weekly events such as local entertainment and Steal The Glass, daily "Hoppy" Hour, an inventive rotating beer and craft beverage program, and a mouthwatering menu.
Eureka! specializes in American classics with a modern twist with its diverse selection of appetizers, all natural, Angus chuck burgers, signature plates, and delectable desserts. Menu highlights include the Osso Buco Riblets featuring sherry braised pork tossed in a spicy firecracker sauce; Fresno Fig Burger topped with fig marmalade, melted goat cheese, bacon, tomato, red onion, arugula, and spicy porter mustard; Slow-Roasted Pork Ribs with housemade dry rub, spicy orange glaze, and chimichurri; Watermelon Salad with arugula, kale, housemade quinoa, watermelon, feta, walnuts, tossed in lemon vinaigrette and balsamic glaze; and Americana Apple Crisp featuring caramelized apples, pecan oat crisp, finished with a caramel drizzle and vanilla bean ice cream.
Delectable brunch items, being featured on Saturdays and Sundays from 11 a.m. to 3 p.m., include Huevos Rancheros with turkey chili, fried eggs, ranchero sauce, black beans, Jack and cheddar cheese, avocado, and sour cream; Creole Benedict featuring fried green tomato, Virginia ham, Creole mustard hollandaise, breakfast potatoes; and Bananas Foster Crunchy French Toast topped with pecans. To complement the mouthwatering brunch and menu options, Eureka! serves Mimosas and Bloody Marys on the weekends for $5.
The decor embraces the 110-year-old building with its historic roots and elevates the design with a steampunk theme and a turn of the century architectural elements. The expansive restaurant features classic red brick walls, hex tile floors, tufted booths, and reclaimed wood throughout the entire space.
The beverage program at Eureka! revolves around the restaurant's commitment to serving all-American craft beer, regional wines, both accompanied by a selection of over 50 small-batch whiskeys and specialty cocktails. Signature cocktails include innovative recipes like Holy Smokes!, a Buffalo Trace bourbon cocktail infused with hickory smoke made with maple syrup, cherry liqueur, and Aztec chocolate bitters for an overall sensory experience and Some Like it Hot featuring Ascendent American Star Vodka, cucumber slices, lime juice, and firewater tincture giving the cocktail a nice subtle heat. Additionally, a special off-menu selection features various hard-to-get and strictly allocated whiskeys like Pappy Van Winkle and offerings from the Buffalo Trace Antique Collection available to the most discerning whiskey drinkers.
ABOUT EUREKA!: Eureka! is a leading family of restaurants that proudly serves only authentic, handmade food with locally sourced produce, all freshly cooked to order. The beverage program features 100% American craft beer, small batch whiskey, house-aged barrels and specialty cocktails sourced only from artisans throughout America to ensure a premium, innovative product that is sought after by those who appreciate the most. For more information, please visit www.eurekarestaurantgroup.com.