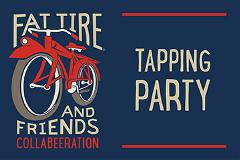 Downtown San Jose's San Pedro Square Market (87 N. San Pedro St.) will host a Market-wide tap takeover event featuring New Belgium Brewing Company this Sunday, July 17 from 12pm-4pm.
It's the biggest event that New Belgium has done in the South Bay, and the taps at the three Market pouring locations – San Pedro Square Market Bar, Market Garage Bar and Market Beer Company – will have the following New Belgium offerings.
San Pedro Square Market Bar
Fat Tire Ale
Blue Paddle Pilsner
Snapshot Wheat
Ranger IPA
Citradelic IPA
1554 Black Lager
Garage Bar
Fat Funk Ale – collaboration with Allagash Brewing Company
Fat Wild Ale – collaboration with Avery Brewing Company
Fat Hoppy Ale – collaboration with Firestone Walker Brewing Company
Fat Sour Apple Ale – collaboration with Hopworks Urban Brewery
Fat Pale Ale – collaboration with Reingheist Brewing
Market Beer Company
Loves Apple Felix
Peach Wheat Wine
La Folie
Transatlantique Kriek
Hop Kitchen Juicy Mandarina IPA
2014 Cascara Quad
New Belgium Celebrates 25 Years with 'Fat Tire & Friends'
The beers to be poured at the Garage Bar represent the 'Fat Tire & Friends' collaboration pack, involving Allagash, Firestone Walker, Avery, Hopworks and Rhinegeist. 'Fat Tire & Friends' is a special project to commemorate New Belgium's 25th anniversary this year.
Ross Larkin, San Jose/Santa Cruz Beer Ranger for New Belgium explains, "We teamed up with some of our Friends from across the country to pay homage to our beloved Fat Tire Amber Ale. The number one Amber Ale in the U.S. was born on a bike seat during a trip to Belgium in 1989. Because of what New Belgium has done for the industry, our Friends were quick to come and brew a beer with us. Basically each of the breweries involved put their own spin on our flagship.
"Allagash used their house yeast called De Dolle. Firestone Walker used a lager yeast and tons of hops to make an IPL (Indian Pale Lager). Avery used a wild yeast to make for a very fruity and fun beer. Our house Belgian ale yeast already has some faint apple aromas so Hopworks spiked the beer with Lactobacillus and apples. Finally Rhinegeist used the world renown Rochefort yeast (a Trappist brewery) and kicked our malt up to make for an authentic Belgian pale ale."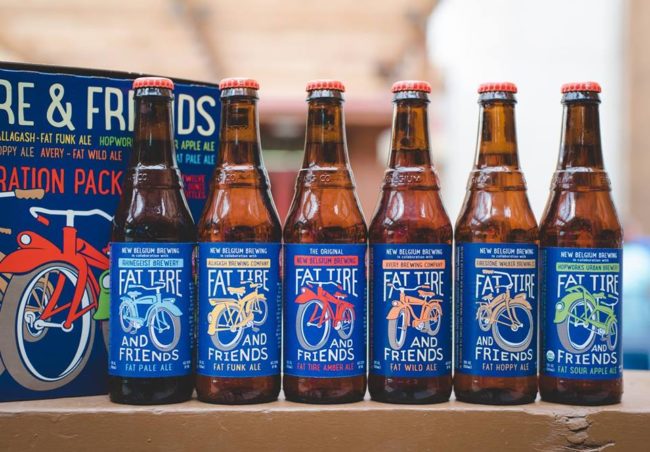 Special Sours on Tap at Market Beer Company
Among the offerings pouring at Market Beer Company will be a selection of special sour options. Ross has provided his notes for these sour beers:
First up is Loves Apple Felix: A single-barrel, unblended light sour aged for 9 months in Leopold brothers Apple whiskey barrels.

Peach Wheat Wine: Some of the same base sour beer used in the above mentioned is aged in peach whiskey barrels with a ton of fresh peaches; at the same time a high gravity wheat beer is also aging in peach whiskey barrels with peaches. We then blend this beauty up and ooh la la!

La Folie: Our prized dark sour starts with our dark sour Oscar. We blend from a multitude of foeders to make for a unique beer every year.

Our Transatlantique Kriek will also be available. We collaborate with Oude Beersel from Belgium on this. He sends us his sour cherry beer and we back blend it with our in-house light sour Felix.

In addition, there'll be live music, game, giveaways and a raffle for a chance to win New Belgium's 2016 Cruiser bike made by Detroit Bikes, a small American-made bike company. San Jose Bikes will also be at the event to do minor bike adjustments and provide bike information.