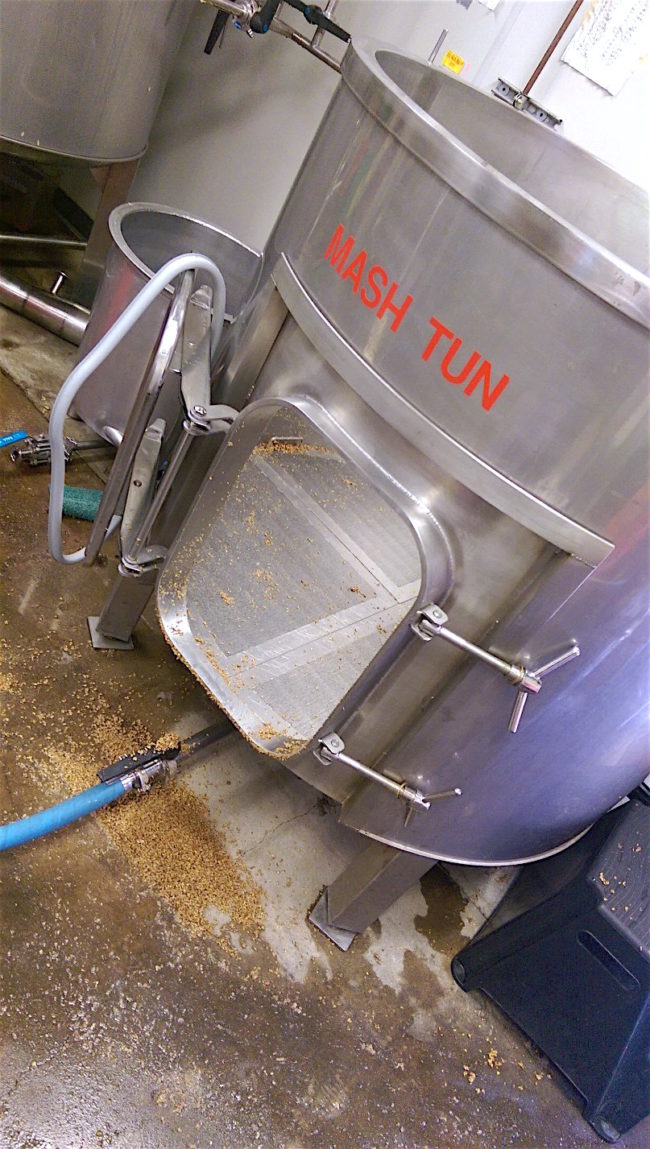 Two peninsula breweries – Palo Alto Brewing Company and Redwood City's Freewheel Brewing Company – brewed a collaboration beer earlier this week. It seems the beer, according to Palo Alto Brewing's Kasim Syed, came about more or less on a whim.
Kasim and Freewheel Brewing's Alisha Blue were recently enjoying a pint and reminiscing about their previous collaboration beer which was brewed some time ago. Alisha mentioned how at the time, it had been one of the first beers she helped brew at Freewheel. Kasim, in turn, suggested that it was time to collaborate on another, and the wheels <ahem> began to turn quickly on what beer style to brew.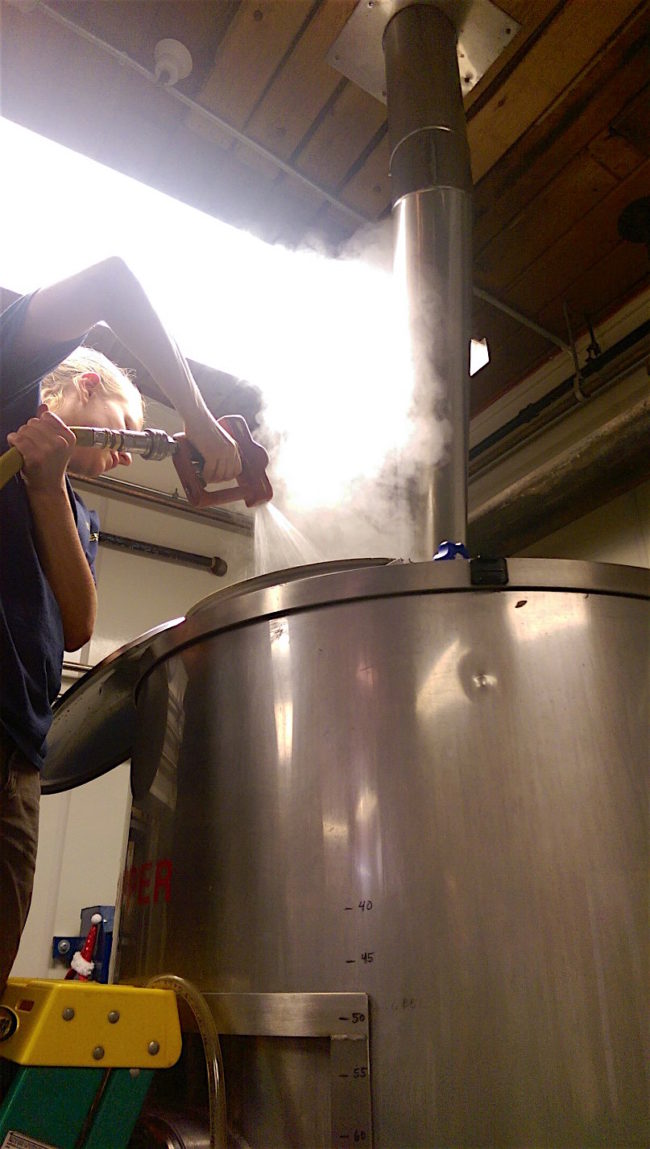 Both Kasim and Alisha wanted to brew a beer that was different than the usual West Coast style, so they decided to brew a Belgian-inspired beer.
Kasim shares, "We did a bit of a tie-in with our own styles, but the beer is quite unique. We used all English malts and English and Pacific Northwest hops, but the interesting part is that we blended the Duvel yeast strain with the Freewheel house strain.
"The beer is called Eye of the Storm for the way the boil looked – whole leaf hops twisting around a pocket of wort. It was a cool sight."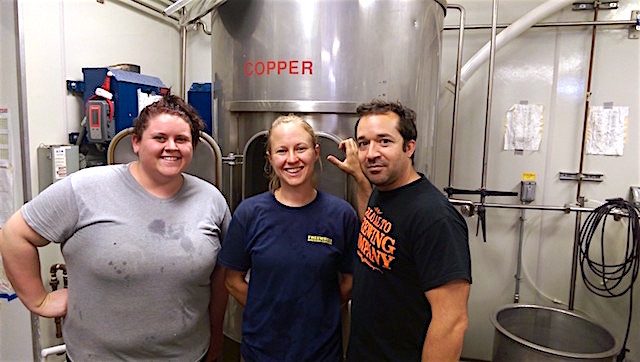 Though the collaboration is expected to be available in time for the upcoming Silicon Valley Beer Week (which begins Friday, July 22), distribution will be limited to a small number of establishments, including Freewheel Brewing, The Rose & Crown and Palo Alto Tap Room.