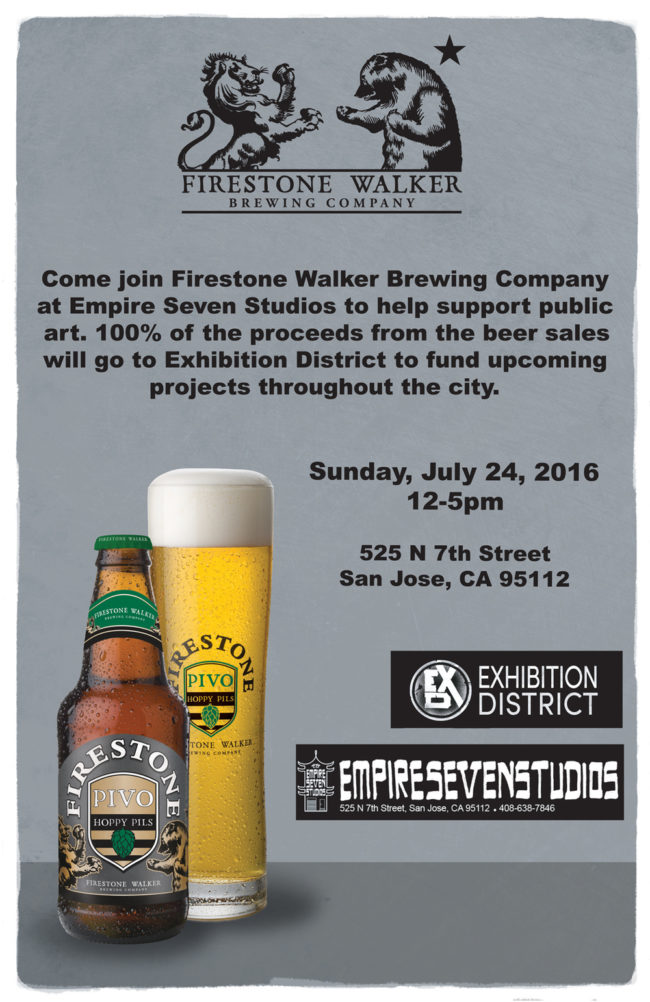 Firestone Walker Brewing Company and Empire Seven Studios will host a charity art show on Sunday, July 24 from 12pm-5pm.
The event takes place at Empire Seven Studios, located in San Jose's Japantown at 525 N. 7th St., and all proceeds from the beer sold will benefit Exhibition District. From Exhibition District's website:
"We are a collaborative of artists and creatives who pay working artists professional wages for professional work that beautifies San Jose for residents, businesses and visitors. Our work aims to strengthen the local economy by keeping professional artists engaged, employed, and active. Our goal is to make our city the cultural destination of Silicon Valley."
"This is something near and dear to my heart," long-time Firestone Walker senior sales manager Antoine Riffis – a San Jose native and local resident – recently shared on social media. "I have a lot friends who are artists, and I really love what they're doing for the scene here in Silicon Valley… I've been wanting to do an event involving art for some time.
"All the beer profits from this art show will help fund upcoming local art projects in San Jose. Please come out and support."