Palo Alto Brewing Company and Hermitage Brewing Company are set to release their next collaboration beer – My Name Is Mud IPA – first in Palo Alto on Thursday – July 28 – at Palo Alto Tap Room (233 University Ave.) and then in San Jose the following day, Friday – July 29 – at Hermitage Brewing Company (1627 S. 7th St.).
The beer follows their previous collaboration beer released earlier in the spring of this year – Clean Spin Triple IPA, a super smooth, citrusy Triple IPA coming in at 9.5% ABV.
About the new collaborative beer, Palo Alto Brewing brewer Kasim Sayed says:
My Name is Mud is an 'East Coast IPA.' Where clarity – or lack-thereof – is a hallmark for a beer, we collaborated to create a cloudy, juicy and satisfying IPA.
"Entirely unfiltered and 'muddy,' rolled oats and English yeast contribute to the haze as well as the malty complexity and velvety mouthfeel. Late hopping with Centennial, Cascade and Citra hops in the kettle supply hop flavor. Dry hopping with Galaxy, Mosaic and more Citra to make this one a juicy treat."
Hermitage Brewing head brewer Greg Filippi recently posted a photo of the beer on social media: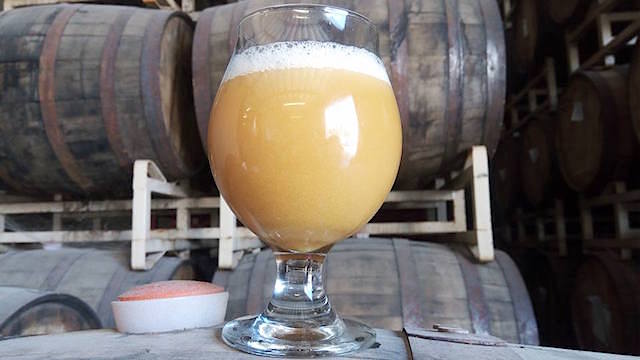 Greg added, "Sneak peek of our latest collaboration with our good friends at Palo Alto Brewing: 'My Name is Mud' is a big, fruity IPA that borders on ridiculously cloudy. Sweet and juicy like they do back East. Look for it in Palo Alto Thursday and at the Hermitage Tap Room Friday."
The brewing teams from both Palo Alto Brewing and Hermitage Brewing will be at the Tap Room in Palo Alto at 2pm on Thursday for the new release.
Look for more collaborations down the road. Kasim shares, "After we brewed the delicious Clean Spin Triple IPA in the spring, we decided that we had to keep this collaborative effort to make the fun beers going. This is just the latest of beers that we will be creating together."